Comparing Regulated And Unregulated Online Gambling Markets

The legal status of online gambling has sweeping effects that are reflected in all aspects of the experience for players, operators and everyone in between. Comparing a regulated market to an unregulated gambling market is almost like comparing two completely different industries altogether, they are so different.
Our guide will help bettors compare gambling sites in regulated markets and unregulated gambling markets, stressing the importance of wagering with licensed operators only.
In a country where online betting is legal and properly regulated, the entire industry reflects that. Major bookmakers openly advertise their wares, hire top talent and oftentimes even become publicly traded betting companies. Meanwhile, players can make deposits with ease and know they will be treated to a fair game.
Things looks completely different in countries where online gambling is outlawed and subject to prohibition. Betting sites that choose to operate in "black" markets operate in a more secretive manner. It is difficult to determine who actually runs most unregulated betting sites because those people do not want their names associated with illegal online gambling. Deposits and withdrawals are made difficult and players have nowhere to turn if they are ripped off by a rogue operator.
In between these two extremes is a significant amount of grey area occupied by countries that have neither explicitly legalized nor prohibited online gambling. The laws in these countries are often unclear and haphazardly applied. Players are free to gamble online but do not benefit from local regulations or consumer protection laws.
Markets Where Online Gambling is Legal and Well Regulated
The countries described in this section have all legalized online gambling and enacted regulations that are effective at protecting the customer. When we say "well regulated," we mean the online gambling regulations are just that: effective at consumer protection. Some of these countries are over-regulated or over-taxed and that has stifled the industry to various degrees.
The best possible outcome for gamblers is for online gambling to be legalized and regulated, but not too much so. Lawmakers need to strike a balance. If they go too far in the direction of regulations and taxes, they risk creating a situation in which few operators even choose to serve that market and players end up playing at unlicensed foreign betting sites anyways.
We offer brief outlines of the legal situation for each country in this category, but note that these are very brief. You can follow the links below each country profile to read about that country's legal situation in greater detail.
Characteristics of Regulated Markets
Players benefit in many ways when their countries properly regulate online betting markets. These benefits do not apply to all regulated online gambling markets because some are over-regulated, but these are some of the most obvious potential benefits.
Recourse: Players have recourse to settle disputes. If a consumer is not paid or believes he has been treated unfairly in some manner, the player may contact his country's regulator to file a complaint. For example, many EU countries have signed onto the UK's alternative dispute resolution platform for this very purpose.
Anti-Money Laundering: Money laundering can be detected and prevented because licensing conditions require licensed operators to report suspicious activity and implement know your customer (KYC) procedures.
Fight Corruption in Sports: Betting sites can detect and report suspicious betting patterns that may indicate match fixing. In most licensed markets, operators are required to report suspicious activities and work with independent anti-corruption bodies.
Combat Collusion in Poker: Online poker sites have at least two major incentives to combat collusion in poker. First, any poker site that allows collusion to get out of control runs the risk of scaring off legitimate players once word gets out that the site is not taking appropriate action. Second, allowing their games to be corrupted puts their license at risk. Well-run poker sites can easily detect collusion through automated processes that look for suspicious betting patterns, players who often show up at the same tables and via other methods.
Independent Audits: In most regulated markets, casino games, bookmakers and poker sites are subject to independent audits performed by disinterested third parties in order to check for true randomness and fair treatment of customers.
Responsible Finances: Operators are subject to regulations regarding handling customers' money. In most jurisdictions, operators are required to hold customers' money in a separate account segregated from operators' operational funds. This ensures operators always have enough money on hand to pay out all players at all times.
Truthful Advertising: Operators are subject to truth-in-advertising standards. The UK, for example, is notorious for keeping a close eye on how operators describe their promotions.
Background Checks: In well-regulated markets, a government body investigates all license applicants for suitability. This background check ensures the online gambling applicant is financially stable and free criminal associations.
Minors Effectively Blocked: Know your customer (KYC) regulations prevent minors from gambling online. Licensed operators are required to confirm the identities of all customers and prohibit minors from participating.
Help for Problem Gamblers: Licensed betting sites can better detect problem gambling and offer resources to help those affected. Most jurisdictions require licensed operators to offer voluntary self-exclusion programs and allow customers to set maximum deposit limits. Some jurisdictions require operators to support programs designed to combat problem gambling.
Fast and Easy Payments: Licensed operators have access to the same payment processors as other legitimate businesses. Operators are not shut out form the local banking environment and can therefore easily and quickly accept deposits or process cashouts.
Examples of Major Regulated Markets
These are some of the largest markets in which online gambling is legal and well-regulated. This is not a comprehensive list of all well-regulated markets; these are merely some of the largest to serve as examples of what smart gambling regulation looks like. You can visit our main countries page for a significantly more detailed look at gambling laws around the world.
Australia
Australian gaming laws specifically mention online gambling and sports betting. Online sports betting is deemed legal as long as operators hold valid licenses. Online casino games and poker are prohibited and the government has made an effort to crack down on those activities.
Interestingly, Australia shows the best of both worlds when it comes to regulated vs. unregulated bookmakers. Online sports betting is legal and well-regulated, and players have a wide selection of reputable betting sites to choose from. Online casinos and poker sites are prohibited, so players are increasingly turning to unlicensed gambling sites.
Read more: Gambling in Australia
Italy
Most forms of online gambling and sports betting are legal and regulated in Italy. Laws passed in 2010 opened the market to international competition and now most of the world's biggest betting sites are licensed in Italy. Operating costs are a bit high in Italy due to extensive regulations, expensive licenses and high tax rates, but the industry has experienced growth despite these issues.
Read more: Gambling in Italy
Spain
Spain sets an example as one of the better markets for legalization and regulation. Online casino games, poker and sports betting are all legal and may be offered by licensed betting sites operating on .es domain names. We have only two major complaints. One is the high tax rate that has undoubtedly prevented the market from reaching its full potential. The other is the ring-fencing policy that prevents Spanish poker players from joining the rest of the world when playing online.
Read more: Gambling in Spain
United Kingdom
The United Kingdom is the model for regulation done right. Favourable gambling laws, sensible tax rates and effective regulations have all managed to strike the right balance between free market principles and consumer protection. Online sports betting, casino games, poker, bingo and most other forms of gaming are legal and regulated in the UK
Read more: Gambling in the UK
Markets Where Online Gambling is Prohibited or Severely Restricted
These countries either prohibit online gambling outright or severely restrict it for other reasons such as protecting government monopolies. We also consider a market prohibited if it has legal online gambling, but imposes a government-controlled monopoly because the end result is nearly the same: less choice for players and large numbers of players opting to play at unlicensed foreign betting sites.
Characteristics of Prohibited Markets
Nearly every stated goal of prohibition is made more difficult to achieve by prohibition. Lawmakers attempting to prevent underage gambling actually make underage gambling more likely with prohibition. The same goes for stopping money laundering and addressing the issue of gambling addiction.
Ineffective Prohibition: Large amounts are still wagered online in the vast majority of restricted markets. In the United States alone, it is estimated Americans wager upwards of $145 billion per year on sports via illegal means.
No Recourse: Players have no recourse to dispute decisions made by gambling sites. Offshore gambling sites can just outright steal money from players and get away with it. Prohibition does not increase safety at all.
Lack of KYC Procedures: Unlicensed betting sites are not required to know their customers. The only identify verification they really need to perform is the minimum necessary to protect themselves from fraud. There is absolutely zero KYC done at some Bitcoin betting sites.
Money Laundering Unchecked: Without effective KYC procedures and no incentive to combat criminality, some unlicensed operators allow money laundering to go unchecked. Additionally, there is little-to-no cooperation between betting sites and police forces in prohibited markets even if money laundering or other criminal activity is
Collusion in Poker: Collusion in poker is more difficult to detect without adequate KYC procedures. Unlicensed poker sites in the past have been suspected of covering up collusion and other activities simply to protect their reputations.
No Auditing: Casino games and sportsbooks are not subject to audits or they are audited by licensing jurisdictions that are barely functional.
No Transparency: Illegal gambling sites have zero incentive to be transparent. In fact, they have every incentive to be as opaque as possible in order to protect themselves from legal action. Lack of transparency affects everything from ownership details to financial status to suspicious betting patterns.
Minimal Background Checks: Betting site operators undergo little or no vetting prior to opening for business.
Easier to Corrupt Sports: Greater anonymity in black market gambling allows sporting professionals to bet online with lower likelihood of being caught.
Difficult Payments: Deposits and withdrawals are difficult and slow in prohibited markets. Banks and credit card companies refuse to work with gambling sites. Betting sites look to alternative methods that are expensive, slower and riskier.
Market is Distorted: Prohibitions enacted in order to protect government monopolies result in less value for the consumer because competition is eliminated. In some cases, players still choose to take the risk and play at unlicensed betting sites because the odds are so much better even if there is a government-run alternative.
Free Market is Corrupted: The free market alone would go a long way in fixing many of these issues, but the free market is corrupted under a prohibition because players cannot dispute gambling sites or even take them to court. Furthermore, legitimate betting sites refuse to enter the market and the market becomes dominated by higher-risk operators.
Examples of Major Prohibited Markets
The countries outlined below have opted to take the prohibitionary approach to online gambling. While some limited forms of online gambling may be available in some of these countries, the overall direction they have chosen is one of prohibition.
China
China is simultaneously one of the most prohibitive and one of the most sought after markets for online gambling. The government prohibits all forms of gambling except for two government-run lotteries, but many international betting sites are willing to accept customers from China. A massive censorship program known as "the Great Firewall" attempts to block access to unlicensed betting sites, but people are constantly finding ways around the filter.
Read more: Gambling in China
Hong Kong
Hong Kong has a relatively wide range of freedom in determining its own gaming laws, but has followed China's lead in prohibiting online betting. Strict laws offer criminal punishments for operators and players alike. Few gambling sites are willing to even accept customers from Hong Kong.
Read more: Gambling in Hong Kong
Russia
Russia banned nearly all gambling in 2009 and online gambling was caught up in the net. A massive internet censorship program combined with criminal penalties for players and operators have seriously hampered the industry. Russia has recently begun issuing licenses to certain local betting sites, but progress is slow and the overall tone remains one of prohibition.
Read more: Gambling in Russia
United States
The United States cracked down on internet gambling with the passage of the Unlawful Gambling Enforcement Act of 2006 (UIGEA). The UIGEA ordered financial institutions to stop doing business with offshore betting sites and operators remain subject to criminal penalties. However, things are changing. A handful of individual states have legalized certain forms of gambling for their residents only. Despite all this, illegal betting sites continue to do big business in the USA.
Read more: Gambling in the United States
Unregulated or Developing Markets
Many countries are still mostly unregulated. Their governments have not addressed online gambling one way or another or they do not enforce what laws they do have on the books. In other cases, lawmakers in these countries are beginning to take the road towards regulation, but there remains significant work to be done before we can consider these countries "well regulated."
People living in these countries have a relatively wide range of freedom in choosing where to play online, but they do not benefit from having a government body that they can turn to if they are victimized by a rogue operator. However, these people do benefit from being able to play at betting sites that are licensed and regulated in other countries with effective regulatory systems in place.
Characteristics of Unregulated Markets
Lack of Recourse: Players have no regulatory body to turn to with complaints if they have a dispute with a gambling site
Players Benefit from Overseas Regulators: The lack of regulations at home is problematic, but players benefit when they play at foreign sites that are subject to strict regulations in other locations. For example, players in Canada can play at UK-based betting sites that are safe and fair thanks to strict regulations in the UK.
Payments are Easy: Deposits and withdrawals are fast and easy for the most part because there are no laws preventing local financial institutions from processing gambling transactions.
Wide Range of Options: In unregulated markets, there are no prohibitions stopping foreign betting sites from serving customers. Players therefore have access to an entire world of gambling sites.
Lack of Legal Clarity: Unregulated markets lack legal clarity. Online gambling is neither legal nor prohibited. This does not bother players too much, but it does cause confusion and make it difficult for betting sites to operate to their full capacity.
Uncertain Future: An increasing number of unregulated markets are toying with the idea of regulating online gambling. The future of gaming remains uncertain in these countries. Operators are therefore reluctant to dedicate significant resources to developing their presence in these markets.
Examples of Major Unregulated Gambling Markets
The following countries serve as typical examples of what online gambling looks like in an unregulated market. The government in these countries have never gotten around to addressing online betting to any significant degree.
Canada
Some Canadian provinces have passed laws addressing online betting and some have even set up their own gambling websites, but there are no sweeping laws at the federal level. For the most part, Canadians are free to gamble at international betting sites with no interference from the government. Quebec is attempting to pass a law blocking citizens from accessing foreign gambling sites, but that law will be challenged and there are still no laws at the federal level that prohibit or regulate online gambling.
Read more: Gambling in Canada
Netherlands
The Netherlands has a healthy brick-and-mortar industry but no real regulation of online gambling. Only one government-owned website holds a license to offer limits forms of sports betting and horse racing betting. Aside from that, there is no regulation of online gambling and locals are free to play at international gambling sites as they choose. This may change soon if a bill that has been in progress since 2013 becomes law as expected in late 2017 or early 2018.
Read more: Gambling in the Netherlands
New Zealand
New Zealand is a bit of an odd gaming market in that online gambling is mentioned in the law, but the industry is still unregulated in practice. Existing laws clearly prohibit the operation of an online betting site from inside New Zealand. However, there are no prohibitions against citizens playing at offshore gambling sites and the offshore gaming industry is not regulated in New Zealand.
Read more: Gambling in New Zealand
Philippines
The Philippines is also a difficult country to categorize properly because they do license and oversee online betting sites, but those sites are not permitted to accept customers from the Philippines. Citizens, however, are free to gamble at sites not licensed in the Philippines. Additionally, the country is in a state of change with its gambling laws and the future remains uncertain.
Read more: Gambling in the Philippines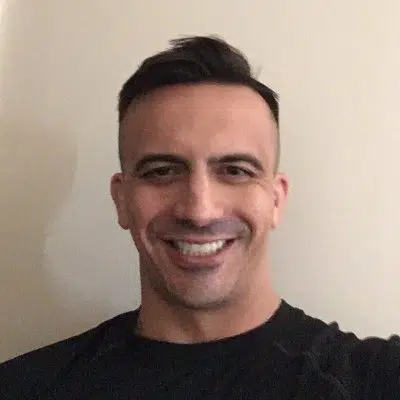 Wes Burns has more than a decade's worth of experience as a writer, researcher, and analyst in the legal online betting industry and is co-founder of OnlineBettingSites.com. Wes approaches his work from the viewpoint of players.