Kenya Mulls Major Overhaul of Gambling and Online Betting Laws

Kenya is considering a significant overhaul of its gambling law. A wide-ranging proposal being considered by the Kenyan National Assembly could potentially lead to a complete revamp of how online betting operators are licensed and regulated, re-regulation of land-based gambling options and the establishment of a national lottery.
The Gaming Bill, 2019 sits in the National Assembly now and is slated to be debated later this week. If the bill is signed into law, Kenya's gambling landscape will be undergoing major changes in the near future.
Looking at the Gaming Bill of 2019
Seven major proposals are included in the bill:
The establishment of a new regulatory authority
The establishment of a Gaming Appeals Tribunal
The creation of a national lottery
Licensing and regulating foreign online gambling operators
Significant increase in licensing fees
Reduced betting limits
New restrictions on gambling advertising
Now, let's take a look at the changes being considered in each of these areas.
New Gambling Regulatory Authority
The new Gaming Bill 2019 proposes to replace the Betting Control and Licensing Board with the National Gaming Authority to oversee the gambling industry, enforce gaming law and issue gambling licenses to operators.
Gaming Appeals Tribunal
A new tribunal will be set up to address all matters related to gambling disputes in Kenya.
Kenya's First National Lottery
If the bill passes into law, Kenya will establish its first national lottery. A tender process will be held to determine the operator of this lottery. The successful operator will be offered an operating license for seven years.
The aim of the new lottery will be to raise funds for good causes related to Kenyan sports. 15% of all revenue generated by the lottery will be given to this cause. 20% of the revenue will be used to pay the administrative costs and 20% will be distributed to lottery agents and retailers. All remaining revenue (45%) will be distributed among lottery winners as prizes.
The Gaming Bill will also create the National Lottery Trust Fund which will be tasked with distributing money raised for charitable causes.
Regulating Foreign Gambling Operators
Under the proposed gaming law, foreign operators will be permitted to apply for licenses to launch betting sites in Kenya. These operators will be required to pay licensing fees, establish a physical presence in Kenya and base their servers in-country.
Early speculation is that these requirements will result in foreign gaming companies forging partnerships with local casinos and operators for market access.
Operators will Pay Higher License Fees
Anyone seeking a gambling license to offer their services in the Kenyan market will face significantly higher license fees.
Online gambling operators– A three year license will cost KES 100 million (nearly $1 million). A renewal fee will cost KES 30 million.
Casinos and gaming halls in Kenya– A license fee will cost KES 50 million. A renewal fee costs KES 30 million. The Betting and Licensing Control Board currently charges operators KES 1 million to apply for a license, followed by a KES 3 license fee and a KES 25,000 renew permit.
Land-based bookies– License fees will cost KES 30 million, with renewal charges set at KES 5 million after three years. Bookmakers are currently charged a KES 10 million application fee and a KES 200,000 license fee to offer on or off-course betting. Bookies can also buy a dual license for KES 400K.
Betting Limits in Kenya
The new gaming bill hopes to reach a consensus on the minimum amount that players can bet. SportPesa currently asks players for a minimum of KES 100. The government wants to halve that amount to KES 50.
Gambling Advertising in Kenya
Stricter controls will be leveraged on gambling advertising. Some of the issues proposed:
Gambling ads will be banned between 6 am and 10 pm. (An exception to this rule will be during live sports broadcasts).
Gambling ads being broadcast on TV or the radio will need to have at least 10% of their airtime dedicated to responsible gambling messages.
A new Gambling Advertisement Tax will be imposed: A 35% tax will be slapped on each gambling ad that is broadcast. It is not yet clear who will bear the brunt of this new tax – the broadcaster or the operators.
Earlier this year, the Betting Control and Licensing Board sought to block celebrities from participating in gambling ads and promotions. The order was challenged in Kenya's High Court by Kamau Wanjohi, a local gospel singer and activist also known as MC Moreydoc.
Wanjohi contended the new order would severely impact the livelihoods of him and his colleagues, that the term "celebrity" is too vague, and that the public was never asked for feedback prior to the ban.
The order was temporarily suspended by the High Court, but the issue will definitely come up again when the National Assembly deliberates the new law.
Gambling Taxes Will Not Be Addressed
Kenyan National Assembly will not be asked to address the gambling tax rate just yet despite recent controversies regarding the government's cut.
One of the main reasons for this is that the issue became highly controversial last year when tax levels spiked to 35%. Only after substantial demands by the industry, the rates were reduced to 15%. This number has been retained more or less until now.
Popular Kenyan betting site SportPesa also raised the ire of punters earlier this year when it sought to deduct the 20% gambling tax from customers' winnings.
One SportPesa customer took such offense to the decision that he took the site to court over a deduction taken from his winnings. The court has issued a temporary halt order preventing SportPesa from deducting taxes from his winnings.
Also in April, Interior Cabinet Secretary Fred Matiang'I told the industry that licenses for all betting firms will be cancelled on July 1st until all taxes are paid.
Problem Gambling Concerns in Kenya
The government is concerned about the growing number of problem gamblers, especially among the youth – many of whom place their wagers on mobile phones.
Victor Munyaka , Chair of the National Assembly's Sports, Culture and Tourism Committee, said, "The bill seeks to restrict use of telecommunication platforms as media for gambling in Kenya."
Cabinet Secretary Fred Matiang'i added this:
"We would be lying to you if we do not point out that the Betting Licensing Control regime in our country must change… we are going to turn it inside out.
"We have the unfortunate situation where we in Kenya are leading on the population of our young people are involved in betting."
While Kenya is finally starting to make some progress in revamping its outdated gambling laws, there are clearly still some big issues regarding taxes and problem gambling that will need to be dealt with sooner or later.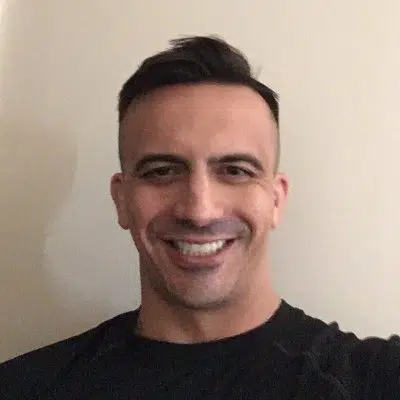 Wes Burns has more than a decade's worth of experience as a writer, researcher, and analyst in the legal online betting industry and is co-founder of OnlineBettingSites.com. Wes approaches his work from the viewpoint of players.