Kenyan Government Approves Sharp Reduction in Betting Tax

The Kenyan government has finally moved to give local betting operators some breathing room when it comes to tax rates. Last week, President Uhuru Kenyatta singed into a law new finance bill that will, among other things, reduce the Kenyan betting tax from 35% to 15%.
The move comes after a contentious debate in parliament that included shouting matches and accusations of vote-rigging over the plan's details. Finance Bill 2018 changes tax rates on a range of products and services, including giving gambling operators a break on how much they'll be paying in taxes.
This move appears to be the result of a compromise of sorts after President Kenyatta signed a controversial bill earlier this year to raise the betting tax from 7.5% to 35%.
The new plan will still give the government a 35% cut of gambling activity, but that percentage will no longer lay entirely on the shoulders of Kenyan betting operators. Under the new law, betting sites in Kenya will pay a 15% tax on revenue and bettors will be assessed 20% on their winnings.
The 35% tax took effect in January and local operators expressed outrage at the increased cost of doing business. In addition to paying a betting tax, Kenyan operators also pay a 30% corporate tax and are required to pay 25% to support charitable causes.
When President Kenyatta signed the 35% tax into law in January, it prompted SportPesa to end all partnerships with local sports teams and organizations. This included ending its sponsorships of the Kenyan Premier League, individual football clubs, the Kenyan Boxing Federation and more.
The loss of SportPesa sponsorships impacted numerous sports organizations. As it was reported at the time, Gor Mahia F.C. was at risk of having to pull out of the CAF Champions League due to a lack of funds for travel and accommodation without the backing of its SportPesa sponsorship.
The January tax increase also prompted the Pambazuka National Lottery to cease operations. "Operating any lottery under this framework is not possible and therefore business operations are forced to close," the lottery explained at the time.
SportPesa reinstated some of its Kenyan sponsorships a few months later, although for lower amounts than previous deals. SportPesa CEO Ronald Karauri said at the time that they "remain committed to supporting local sports as much as we can to get Kenya where it should be, among the great football nations of the world" despite the economic policy setback they had suffered over the past few months.
Not All Good News for Kenyan Betting Sites
While the reduction in taxes assessed on Kenyan betting operators is surely welcome, not everything found in Finance Bill 2018 is good news for the industry. The introduction of a new tax on internet and data usage combined with an increase on taxes applied to banking transactions serve as a 1-2 punch for mobile betting customers.
One new tax included in the finance plan is a 15% tax on internet and data services. The majority of Kenyans access betting sites through mobile phones and enjoy high speeds while doing so, but a new tax on internet and data usage will make that prospect costlier for would-be betting customers.
Additionally, the excise duty on all banking transactions will increase from 12% to 20%. This too will impact the betting industry as the vast majority of users rely on mobile banking payments to fund their accounts and place bets.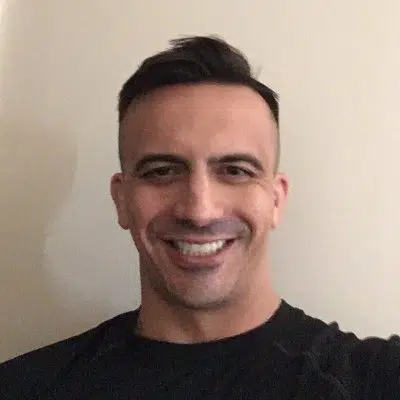 Wes Burns has more than a decade's worth of experience as a writer, researcher, and analyst in the legal online betting industry and is co-founder of OnlineBettingSites.com. Wes approaches his work from the viewpoint of players.