Switzerland Legalizes Online Gambling, Law Faces Referendum

News that Switzerland would eventually pass new online gambling laws has been circulating since at least 2013. It took a good four years, but those rumours finally turned into reality after the Swedish legislature approved new gambling laws late last month.
However, the saga is far from over as the law may face a voter referendum and will not take effect until 2018 or possibly 2019 even if it does avoid a referendum.
The Money Gaming Act addresses both real-world and online gambling and replaces dated gaming laws dating back to 1923 and 1998. The legislation approved by parliament last month includes the following key points:
Eligibility: Licenses to operate gambling sites will only be granted to licensed operators of brick-and-mortar casinos in Switzerland. Currently, there are 21 such casinos that would be eligible to apply for online gaming licenses.
IP Blocking: The new legislation calls for the creation of a blacklist of international gambling sites that serve the Swiss market without a license. Local ISPs will be required to block access to those sites.
Taxes: The new legislation exempts all sports betting and lottery winnings under CHF 1 million.
Foreign Operators: Foreign operators may serve the Swiss market, but only in partnership with a local brick-and-mortar casino and subject to approval from Swiss authorities.
No Penalties for Visiting Unlicensed Sites: Although the new gaming laws call for IP-blocking betting sites that illegally target the Swiss market without approval, it does not call for punishing players who evade internet blocking mechanisms to play online at unlicensed betting sites.
Private Poker Tournaments Legalized: Private poker tournaments held outside of casinos will now be considered legal if held at sufficiently low stakes. Details on what is considered "low stakes" remain unclear at this point.
Consumer Protection: The law includes provisions designed to protect gamblers and ensure transparency in the industry.
Voter Referendum Initiative Incoming
The new Swiss gaming law has been met with a mixed bag of reactions so far. While the local casino lobby expressed support for the initiative as early as 2015, some groups have expressed displeasure and are now mounting a petition to bring the issue to a referendum vote.
At least three groups have come out strongly against the law on anti-censorship laws. CalvinAyre.com reported that the Young Liberals, Free Democratic Party and Green Party have joined forces to oppose the law and force a referendum. The Pirate Party Switzerland and the Swiss chapters of the Chaos Computer Club and Internet Society will also be collecting signatures for a referendum.
Local news outfit Tages-Anzeigers reported that the groups oppose internet censorship and call the measure protectionist in nature, with parliament trying to dictate to the Swiss which sites they can visit. In addition to the protectionist nature of the law, the groups fear that internet censorship on this issue will lead to censorship in other areas such as music and film.
According to Tages-Anzeigers, opponents of the law have until 18 January, 2018 to collect the necessary 50,000 signatures to force a referendum vote on the law. If the groups are successful in collecting 50,000 signatures, the issue will be put to the electorate for a simple vote. If the majority vote no, the law will be passed as is. If the majority vote yes, the law will be blocked and then either scrapped or changed to the satisfaction of voters.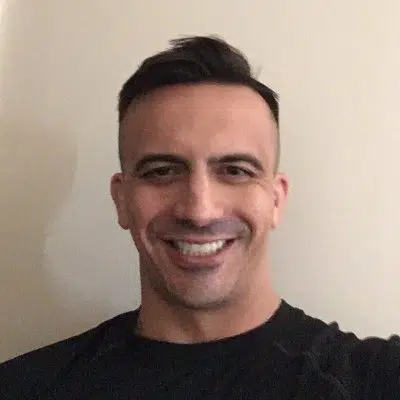 Wes Burns has more than a decade's worth of experience as a writer, researcher, and analyst in the legal online betting industry and is co-founder of OnlineBettingSites.com. Wes approaches his work from the viewpoint of players.