Kenyan betting sites have grown rapidly in number on the back of an uptake in mobile phone usage and more reliable internet access, but our gaming laws still leave much to be desired. Regulation is sporadic and gaming laws are vague to this day. Even so, the industry continues to grow and we have many options to choose from for betting on sports in Kenya.
Local gambling laws allow for Kenyan betting sites to receive government licenses so now there are a number of sites we can choose from that are headquartered right here in Kenya. In addition to local betting sites, a large number of sites headquartered in other countries also accept Kenyan customers.
Best Kenyan Betting Sites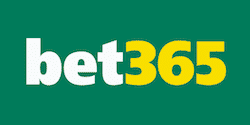 Bet £10, Get £30 in Free Bets
Min deposit requirement. Free Bets are paid as Bet Credits and are available for use upon settlement of bets to value of qualifying deposit. Min odds, bet and payment method exclusions apply. Returns exclude Bet Credits stake. Time limits and T&Cs apply. Registration required.
The vast majority of online gambling activity in Kenya involves sports betting. The largest Kenyan sports betting site is SportPesa and they stick strictly to sports. However, some other sites such as Betin Kenya do offer a small selection of casino games.
Local vs. Overseas Betting Sites
For the most part, the best option for betting on sports in Kenya is with sites headquartered here. Local Kenyan sports betting operators understand the market the best and can accept Kenyan shilling deposits via mobile Paybill payments.
Additionally, local sites accept wagers through a variety of means including online at their websites, via SMS messaging and through local phone service in some cases.
The legality of international betting sites that operate in Kenya is unclear at the moment due to outdated gambling laws. Major international sites such as do accept wagers from Kenyans and often provide better odds, more betting options and better promotions.
Foreign gambling sites also provide a much larger variety of online casino games and poker if you're interested in activities other than sports betting. The downside to betting with non-local betting sites in Kenya is making deposits is more difficult and customer service people are not located locally.
Our list of the best Kenyan betting sites includes a mix of local and non-local options. SportPesa is our top-rated local gambling site while our recommendations for overseas options are also listed.
Gambling Laws in Kenya
Kenyan betting sites have traditionally been loosely regulated due to a lack of comprehensive gaming laws in general. That is starting to change, however, with initiatives taken up in recent years to bring gambling (both online and land-based) under more formal control.
Up until recently, the laws regulating online gambling in Kenya have been very hit or miss. The process of modernizing Kenyan gambling laws is still ongoing, but we have seen some changes in recent times. These changes include a controversial tax hike as well as proposals for more tight control over the industry.
The oldest piece of legislation governing betting in Kenya is the Betting Lotteries and Gaming Order, 1966 which is found in Chapter 131 of An Act of Parliament.
The Betting Control and Licensing Board was established by the Betting Lotteries and Gaming Order in 1966 and remains the primary entity responsible for overseeing gaming of all forms in Kenya. The board's duties include ensuring gambling is conducted honestly and in accordance with the laws by licensing and regulating gambling establishments, authorizing lotteries and putting an end to illegal gambling activities.
The board's mission is "to ensure that gaming is conducted honestly and competitively with minimum costs but maximum contribution to society, and that it is free from criminal activities."
Existing gaming laws are now more than 40 years old and have become outdated in light of an industry that has outgrown the laws in both volume and technology. Going back to the early 1990s, growth in the betting industry has overwhelmed the legal framework in Kenya to create the current situation in which betting is loosely regulated.
A student study conducted by the University of Nairobi School of Law in 2013 found that the industry has far outpaced existing betting regulations in Kenya, which are described as "weak and obsolete." That assessment remains true today and now there are increasing calls for updates to Kenyan gambling laws.
High Taxes Introduced, Other Measures Discussed
Kenya's Treasury Secretary Henry Rotich submitted a budget proposal in the first quarter of 2017 which among other things, called for raising the national gambling tax on Kenyan betting sites and other forms of gambling to 50% of revenue. This increase was to be applied to gambling operators in addition to the 30% corporate tax they already pay.
Prior to that proposal, tax rates on gambling in Kenya ranged from 5% to 15% depending on the activity in question. The new proposal sought to increase those rates to 50% across the board for all forms of gambling.
Kenyan President Uhuru Kenyatta rejected the proposal, but betting operators were stunned when the President signed a new version of the bill calling for a 35% gambling revenue tax. Although the new bill called for a lower tax rate, many Kenyan betting operators still claimed it would put them out of business.
Nonetheless, the bill was signed into law to take effect on January 1st of 2018. Major Kenyan betting site SportPesa announced it would shut down its Kenyan operations and cancel all sponsorships on January 1st if lawmakers did not reconsider the bill on the basis that the new tax would make it impossible for them to stay in business.
SportPesa later clarified that the business was not exiting Kenya entirely, but they did follow through with the threat to cancel sponsorships when the measure into force on 1 January. SportPesa dropped many sponsorships, including the likes of the Kenyan Premier League, Football Kenya Federation and many more. One football club announced that the loss of the sponsorship would cause them to miss the CAF Champions League due to a lack of funding.
There has also been pushback from the public at large. A survey conducted shortly after the tax hike was signed into law found that a majority of Kenyans do not like the new gambling tax and have expressed concerns over how it will impact local sports teams which receive sponsorship money from firms like SportPesa.
The survey found that 60% of respondents disagreed with the government tax hike. Interestingly 69% of respondents weren't even aware of the tax hike prior to taking the survey. Only 22% of respondents expressed support of the tax hike, primarily on moral grounds.
Gem MP Jakoyo Midiwo has also been vocal in calling for changes to Kenya's gambling laws. He has been pushing for an amendment bill to properly regulate gambling and to put an end to foreigners owning gambling licenses. Those proposals are still being discussed as of this writing.
Midiwo has received some pushback in his efforts from other politicians and large segments of the population. Giddy Loftus of Kenya was especially critical of Midiwo's efforts when he said:
"Did Midiwo really do good research before tabling the bill? All this hullabaloo about betting…let people do what they wish. People are so concerned about how others live their lives."
A New Gambling Law Under Consideration
Kenya is currently considering a complete revamp of its outdated gambling laws. The Gaming Bill, 2019 seeks to modernize the gambling landscape by regulating online betting sites, establishing a licensing process and even launching a national lottery.
The new law looks promising at a glance, although high fees for operators run the risk of disrupting what could otherwise be a functional free market of gaming sites. The issues of tax rates and problem gambling also need to be discussed, but generally it seems things are moving in a positive direction.
You can read more about the latest proposals for Kenya here. We will update this page as new developments emerge.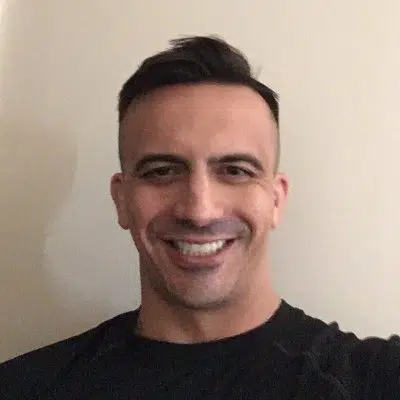 Wes Burns has more than a decade's worth of experience as a writer, researcher, and analyst in the legal online betting industry and is co-founder of OnlineBettingSites.com. Wes approaches his work from the viewpoint of players.