SportPesa Severs Kenya Sports Betting Sponsorships

Kenyan betting site SportPesa threatened to end all sponsorships with local football leagues and clubs last June if a new gambling tax was imposed on gambling firms. That tax was approved anyways and the news today is SportPesa has indeed followed through on its threat.
Here is the original threat posted to Twitter back in June:
The threat was posted in response to a new gambling tax included in last year's Finance Bill 2017. At the time, SportPesa CEO Ronald Karauri explained that the tax increase would put a serious squeeze on its operations in Kenya. The CEO hinted at reduces costs across the board wherever possible just to stay in business.
President Uhuru Kenyatta originally wanted a 50% tax on all gambling products, but finally settled with 35% and signed the bill into law. SportPesa tried to have the new law blocked as unconstitutional, but a High Court dismissed the suit. The new taxes took effect on 1 January 2018.
This raises the taxes on Kenyan betting sites from a previous rate of 7.5%. Other forms of gambling have also been significantly impacted. Lotteries were taxed at 5%, casino gambling was taxed at 12% and raffle competitions were taxed at 15% previously. Now, all are taxed at a flat rate of 35% on revenue.
If a 35% tax doesn't sound so bad, keep in mind this is not the only tax gambling firms are subject to in Kenya. The new tax will be levied in addition to a 30% corporate tax and a requirement that gambling firms dedicate 25% of sales to social causes. In all, the total tax burden on gambling firms equates to 90% before costs are even considered.
Now we have word that SportPesa has followed through on last year's threat. Karauri said in the announcement that the company expects to save roughly Sh600 million after dropping all local sponsorships. He also said the company will cut back on advertising to further reduce costs.
Impacts of the SportPesa Decision
Affected sponsorships include deals SportPesa had with the Kenyan Premier League, the Football Kenya Federation, Kenya Boxing League, SportPesa Super 8 League and various rugby teams. Individual club sponsorships that have been affected include Gor Mahia, AFC Leopards and Nakuru All Stars.
A separate report from The Star explains that SportPesa will remain active in Kenya despite dropping these sponsorships. SportPesa does not intend to exit Kenya altogether. That report also states that SportPesa has no plans to scale back on its existing betting operations; today's announcement is limited to cutting costs so the firm can stay in business as normal form the customers' point of view.
Kenyan football will feel the consequences as well. According to one report, Gor Mahia may be forced to pull out of the CAF Champions League due to the loss of the SportPesa sponsorship. They are slated to play Equatorial Guinea in February, but now lack funds to pay for flights and accommodation.
The one positive take from all this is word that SportPesa has no intention to pass the increased costs on to customers. Gamblers will still be able to participate in the major jackpots SportPesa is known for and will pay no additional taxes on their winnings.
SportPesa Not the Only Gambling Firm Affected
SportPesa is not the only gambling firm taking drastic action in Kenya. Yesterday, Pambazuka National Lottery suspended operations in Kenya in response to the new tax. The company released a curt statement yesterday:
"Operating any lottery under this framework is not possible and therefore business operations are forced to close."
The lottery was hit even harder than SportPesa as total taxes and government-mandated expenditures add up to over 100% before costs are even taken into account. The lottery already returns 50% in the form of prizes. Add to that gambling and corporate taxes, and the total comes out to more than 100%. A Pambazuka spokesman said the total cost of operations now works out to 115%.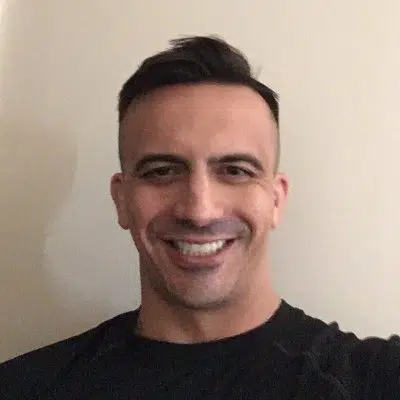 Wes Burns has more than a decade's worth of experience as a writer, researcher, and analyst in the legal online betting industry and is co-founder of OnlineBettingSites.com. Wes approaches his work from the viewpoint of players.