eSports betting sites are are one of the fastest growing market segments today. The industry is expected to generate a wagering handle in the billions. More gaming fans are betting at eSports sites every day. Below is our ranking of the best esports betting sites:
Best eSports Betting Sites
ESports betting websites were barely on our radar a couple years ago, popularity has over the past year. We can see the appeal. The competition against real people and desire to improve keeps you coming back for more.
If you're unfamiliar with the term, eSports refers to competitive video gaming. Games such as League of Legends, Call of Duty, and Hearthstone are all played by casual and hardcore gamers alike. Those who take it seriously can earn an income via sponsorships, engaging viewers on Twitch.tv, and by winning tournaments.
The best eSports betting sites follow all the action let you bet on your favourite teams. The basic idea behind e-sports gambling is similar to traditional sports betting. You see an upcoming matchup, predict the winner, and get paid if you're predictions are correct. It was once an activity relegated to lesser-known parts of the web, but now mainstream betting sites are getting in on the action.
You can see our esports betting site recommendations above examples of leading operators. Many esports betting sites allow you to bet on video games, but the brands listed on this page are the best for a multitude of reasons. Most importantly, they are all safe, legitimate esports bookmakers that pay winners quickly. These esports sites also have the greatest variety of video games to choose from. Whether it be first person shooters, collectible card games, or multiplayer online battle arena games (MOBAs), the esports betting websites ranked on this page let you bet on it all.
Recommended Sites for Specific Games
In any form of online betting, you tend to get the best results when you stick with what you know. The table below shows which sites cover which games to the greatest extent. Just keep in mind that things can change quickly in this new industry. If you have trouble finding the exact types of bets you want at our top-ranked bookmaker for that game, you may want to check one of our other general recommendations listed near the top of this page.
Real Money eSports Betting
It is one thing to simply play and watch eSports, but the stakes grow higher (literally) when you add real money betting to the mix. It is vital that you find safe esports gambling sites to do business with. Until recently, it was difficult to find safe eSports bookmakers that had a positive reputation.
Fortunately, explosive growth and bold predictions have prompted a good portion of the biggest betting sites in the world to start offering eSports markets. Name brands in online betting are now fully on board. We expect to see many more bookmakers join the eports party soon.
The most important thing to consider when looking for where to bet on eSports is the safety of your funds. Online gambling requires a great deal of trust, and the only way a esports bookmaker can earn that trust is by building an honest reputation over time. This is the main reason why we only recommend well-established esports betting sites to our readers here at OBS.
Second to security is the variety of eSports markets and types of games covered. Some betting sites have jumped in head first while others are still testing the waters. At a minimum, you want to know that whoever you choose covers your favourite games. Most major esports betting sites now offer markets for League of Legends, Call of Duty, Hearthstone, Counterstrike GO, Dota 2, and Smite.
Welcome bonuses are also worth noting simply because they give you extra money in return for signing up and depositing. Bonuses will not make you rich, but they definitely provide an incentive to test your skills with a few real money wagers. The average eSports betting bonus will give you anywhere from £30 to £100 worth of free bets that you can use to win real money.
The Rise of eSports
The rise of eSports is well documented. Hard numbers are tough to come by, but the numbers we do see never fail to impress. For example:
The League of Legends World Championship actually filled Seoul Stadium back in 2014
That was just one of many stadiums that have been packed by eSports fans in recent years
In 2014, the US State Department began issuing eSports gamers the same Visas awarded to traditional professional sports players
Streaming video site Twitch.tv broke 100 million monthly viewers in 2014. That is 100,000,000 people who mostly watch other people play competitive video games
A report from Eilers Research estimated that $315 million was bet on eSports in 2015 and projected that number to explode to $23.5 billion by 2020
Admittedly, these numbers do include a good deal of guesstimation and conjecture. It's tough to extract hard figures from bookmakers, but the people who did make these predictions are all worth listening to. They did not arrive to these predictions at random.
Competitive video gaming is already huge in countries like Japan and Korea, but it is still growing over there. Additionally, eSports is just barely getting started in the West. All parts of the world have plenty of growth potential so we can expect to hear more about this industry going forward.
Is it Safe to Bet on eSports Online?
The safety of online eSports betting is a legitimate concern, but one that can be addressed fairly easily. The best way to ensure that you always get a fair shot is to stick with established bookmakers that have already proven themselves in the traditional sports betting vertical. Many of the old names in online betting are beginning to dabble in eSports.
That leads to our next point. Experienced bookmakers have a long track record that anyone can quickly verify with a Google search. Established betting sites leave a long "paper trail" on the internet. Run those searches, check social media and see what other people are saying. You can get a pretty accurate gauge of a site's overall level of trust among the public by taking these basic steps.
In more recent years, a few sites that focus exclusively on eSports have popped up. These types of sites are less established but the biggest ones have earned rave reviews in their short time online so far. The thing you need to be aware of when it comes to new, eSports-first sites is that they simply haven't been online long enough to develop a true, long term reputation. If you are unable to find much background information with a couple quick searches, proceed with caution.
One other simple step you can take to investigate any particular site's track record is to check up on its licensing status. Every high quality bookmaker in the world holds at least one license from a legitimate governing body. For example, the United Kingdom, Belgium, Italy and France are all selective in issuing licenses to operators. A license from a regulator in one of those countries actually holds weight and is a reliable indicator of safety.
Licenses from some jurisdictions do not hold as much weight. For example, Costa Rica issues a certain type of business license to online betting sites but does not offer much by way of oversight. A license from a second-tier regulatory body does not necessarily indicate that a site is up to no good, but it also does not guarantee safety. In those cases, it's best to go double up on your due diligence and see what other people say about the operator in question.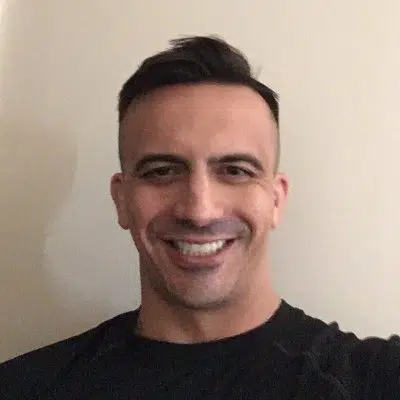 Wes Burns has more than a decade's worth of experience as a writer, researcher, and analyst in the legal online betting industry and is co-founder of OnlineBettingSites.com. Wes approaches his work from the viewpoint of players.