Russia has long been a sore spot for those in the gambling industry. Home to more than 142 million people and more than a few potential high rollers, the Russian market is full of promise. However, it is a difficult market because the government exerts a tight grip over all forms of gambling within the nation. Regulations remain a major roadblock even as international betting sites chomp at the bit to serve Russian gamblers.
Brick and mortar casinos are relegated to four specific zones and are prohibited everywhere else. Retail Russian bookmakers are allowed to operate across the country, and a number of domestic Russian bookmakers run successful chains of physical betting shops.
Best Russian Betting Sites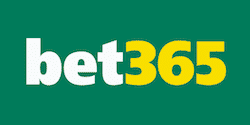 Bet £10, Get £30 in Free Bets
Min deposit requirement. Free Bets are paid as Bet Credits and are available for use upon settlement of bets to value of qualifying deposit. Min odds, bet and payment method exclusions apply. Returns exclude Bet Credits stake. Time limits and T&Cs apply. Registration required.
Note: These are all reputable gambling sites, but none of these have yet received a license to offer their services to Russian bettors. Nonetheless, they offer Russian-language versions of their websites and the best sports betting odds.
---
Things changed for the betterment of the industry in 2016 when authorities began issuing licenses to Russian betting sites. The first license was issued in 2016 and more quickly followed. Within about a year, more than a dozen sports betting websites had received authorization to accept bets online.
In the early days of online betting in Russia, licenses were issued exclusively to domestic companies with an existing retail presence. That changed in 2017 when international operator Bwin partnered with a local investor and was granted an operating license. Bwin.ru became the first international bookmaker to receive a local license.
Bwin and Tennisi.com remain the only international betting sites to receive a Russian license to date, but that could be changing in the future. In the meantime, many betting sites headquartered in other parts of the world continue to accept Russian players without a license and contrary to local law.
Government regulators work tirelessly to deny unlicensed gambling access to the Russian market. Our internet regulator has already ordered local internet service providers (ISPs) to block access to thousands of blacklisted domains associated with unlicensed betting sites. At one point, they even blocked access to Google.ru temporarily for links to an unauthorized bookmaker.
Unlicensed Russia betting sites play a dangerous game considering authorities have never been ones to go lenient on those who flout the law. As of this writing, 15 Russia betting sites have received licenses:
Liga Stavok
1xBet
Winline
BetCity
888 (no relation to 888.com)
Fonbet
Olympus
Baltbet
Leon
BingoBoom
PariMatch
Marathon
Zenit
Bwin
All licensed Russian betting sites are aligned with one of two competing self-regulatory organizations (SROs). These are the First SRO and the Bookmakers SRO. The SROs represent online bookmakers and enforce codes of conduct backed by penalties for bookmakers who break the rules.
Players who sign up for an account at a Russian betting site must also register with the centralized payment processing hub (TSUPIS) before playing online. Each of the two SROs uses a different TSUPIS to manage payments to and from gamblers. Once a player has registered in-person with the appropriate TSUPIS, he or she may then play online.
Russia Gambling Laws
The soviets banned all forms of gambling across the country in 1928 and that ban remained in effect for about six decades. The prohibition was lifted in the 1980s and gambling quickly established a foothold in many parts of the country. At one point, Moscow alone was home to more than 550 casinos big and small.
In 2006, Vladimir Putin came up with the idea to completely outlaw all gambling across the nation with the exception of four designated zones located in fairly remote parts of the country. The bill finally went into law on July 1st of 2009 and at least 400,000 people lost their jobs overnight. Such is life in Russia.
We can only guess at Putin's motivations behind the ban, but various guesses have it that gambling addiction was becoming a serious problem, that Putin wanted to re-establish his image as a non-nonsense working man and that it served as an easy solution to battle a significant criminal element that had nested itself into the industry. Perhaps it was a combination of all three or none of the above. Whatever his reasons were, the prohibition remains mostly in effect to this day – although things are slowly changing.
Online betting in Russia was similarly outlawed in the Federation and remains outlawed today. A 2012 law that directs Russian internet service providers to block access to gambling websites listed on the federal list of extremist materials was also used to clamp down on online gambling in 2013 and 2014. A further crackdown in October of 2015 added even more gambling sites to the list of blocked domains. Some of the bigger names caught up in that latest expansion of the net include 888, Unibet and Bwin.party among others.
Russian telecommunications regulator Roskomnadzor has added vast numbers of gambling domains to its blocked list over the ensuing years. In 2018 alone, Roskomnadzor added 130,000 gambling domains to the blacklist and continued those efforts into 2019 with no signs of slowing down.
Individual gamblers had little to worry about for years as past laws failed to criminalize the activity of placing bets at unlicensed betting sites in Russia. This changed in late 2014 with a bill that provides punishment for those caught placing wagers online or in the real world outside of specifically exempt casinos and bookmakers. The new law provides up to 240 hours of compulsory work, two years' imprisonment or up to four years of "confinement."
It is still unclear how proactive the government will be in enforcing these laws against individual gamblers. I would not recommend pushing your luck too quickly. Lawmakers specifically mentioned online betting in the bill and that could very well indicate that they do plan to take action against normal gamblers.
After years of considering the issue, Russian lawmakers finally issued the first online sports betting license to a local company in March of 2016. That single license marked an important first step in the process for both players and the industry. Liga Stavok was the recipient of that license. Several months later, local lottery operator Stoloto received a license to operate a Russian betting site on the 888.ru domain. That leaves us with two licensed gambling sites in total so far.
One of the more well known Russian betting sites is Fonbet.ru, which was founded in Moscow back in the 90s. They even have a legal brick-and-mortar presence with more than 1000 retail points across the country.
Fonbet is often the subject of confusion due to another betting site that operated under the same name, except at the website Fonbet.com. That betting site never received a license and was often confused with the brick-and-mortar Fonbet which was authorized to offer real money betting. The real Fonbet which is licensed in Russia can be found at Fonbet.ru.
Making Deposits and Getting Paid
In January of 2015, Russian authorities announced plans to block payments to unlicensed online betting sites. This law targets banks and online payment processors to identify known gaming transactions and prevent them from going through. If you try to deposit with a credit card and the transaction is declined, it's probably a result of that law.
Some of the deposit methods that have worked in the past for Russians include standard credit cards, debit cards, WebMoney and Moneta.ru. I can't provide any reliable statistics on how well these payment methods work right now, but most major Russian betting sites continue to accept them all so I assume Russians do still have success funding their accounts through these methods.
Licensed bookmakers have no such trouble. All licensed Russia online betting sites with licenses are required to process all payments through one of two central processing systems (TSUPIS) that allow the government to monitor transactions and keep track of winnings.
Betting sites in Russia aligned with the First SRO process payments through a TSUPIS that is partnered with Mobilnaya karta to manage payments. Betting sites in Russia aligned with the Bookmakers SRO use a TSUPIS partnered with JSC KIWI Bank.
Predicting What May Come
Now that the government has begun issuing licenses to local Russian sports betting sites, authorities will likely become even more intent on shutting down all forms of unlicensed online gambling. It appears unlikely that online casino games will be legalized any time soon.
The future of online poker in Russia is also cloudy. Contradictory statements from Russian officials have at times inferred that poker should be treated as a game of skill. Others continue to call it a gambling game. Today, major poker sites are blocked from accessing the Russian market and there are no immediate plans to open a domestic online poker industry. This could change, but it doesn't look like change is imminent.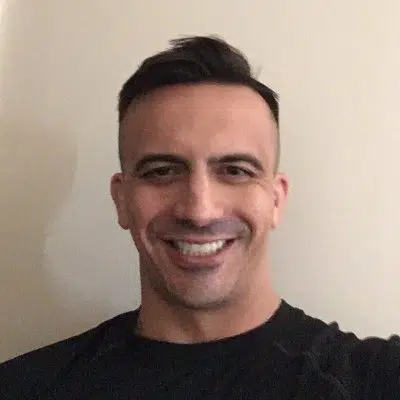 Wes Burns has more than a decade's worth of experience as a writer, researcher, and analyst in the legal online betting industry and is co-founder of OnlineBettingSites.com. Wes approaches his work from the viewpoint of players.