North Korea Horse Racing: Betting Legalized?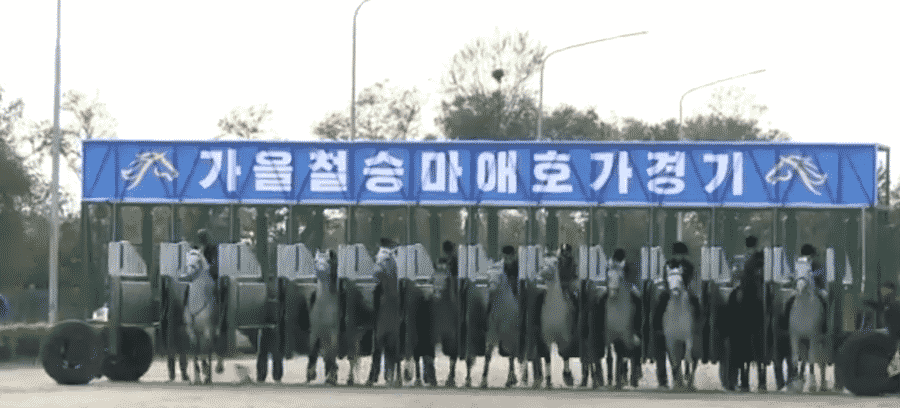 And the most surprising gambling-related news of the day comes from North Korea of all places. International news outlets are reporting that Kim Jong Un has turned a 180 on his traditionally anti-gambling stance and is now allowing North Koreans to bet on local horse races in a desperate bid to raise cash amid increasingly punishing international sanctions.
Unlike sanctions in the past, recent sanctions seem to be having a direct impact on the North Korean economy. It appears genuine participation from China this time is also resulting in a real impact on the ground and cutting off traditionally reliable sources of income for the North Korean government.
According to Reuters, official North Korean news agency KCNA announced on Friday that racegoers age 12 and over are now permitted to bet on jockeys in "a raffle-type system." It is unclear how this form of racing betting works, but whatever it is, it represents a big change in North Korean policy and is probably a sign that the government is starting to feel the pinch.
Previously, horse racing fans caught betting on races in North Korea faced the threat of three years' hard labour if caught gambling in North Korea. The abrupt about-shift is believed to be yet another bid to raise money as the regime pushes forward with its internationally-condemned nuclear weapons program despite growing pressure to cease operations.
KCNA also released images and video of a horse meeting at the Mirim Horse Riding Club on the outskirts of Pyongyang showing various horse riding exhibitions and races. YouTube channel Koryo Media also released a short video today of the event, calling it the Autumn Amateur Riders Competition:
Raising Money for the Hermit Kingdom
That the latest market to embrace horse racing betting would be North Korea is a bit of a surprise but then again, just about everything that comes from North Korea is surprising in some way or another. The Hermit Kingdom appears strapped for cash and has reportedly been on the lookout for all manner of new income sources to replace what has been lost under strengthening sanctions.
North Korea Industry-Economy Research Institute head Na Jeong-won told Reuters that "Kim has been pushing for vanity projects for a theme park, sky resort and horse riding club for the sake of propping up the people's well-being, but their real purpose was to earn foreign currency."
CalvinAyre.com also reports that betting on races at the Mirim Horse Riding Club is only permitted if international currencies are used to place bets. If that is indeed the case, it would support the belief that these efforts are actually an effort to earn foreign currency as Na Jeong-won claims.
North Korea is Involved in Gambling in More Ways Than One
The expansion of horse racing betting is not North Korea's first foray into the gambling business. In fact, the North Korean regime seems to have a taste for gambling in more ways than one.
Several brick-and-mortar casinos do operate across the country, surprising as that may be. The Koryo Hotel and Yanggakdo International Hotel each contain casinos. These casinos are strictly forbidden to locals, but tourists are welcome to play while staying in Pyongyang. There is also the Emperor Resort & Casino in Rason that is said to cater mostly to Chinese visitors. If you're curious, you can see a picture of the Emperor casino here.
North Korea's interest in gambling reportedly extends into other domains as well. Reports from last year and again this year claimed the North Korean government sometimes directs its "cyber army" to launch cyber attacks on international gambling websites in order to raise funds.
There were also reports last year that the North Korean cyber army earns significant sums operating underground gambling sites catering to overseas players. It was reported at the time that North Korean hackers design and distribute gambling software targeting South Korean and other Asian gamblers.
The full extent of North Korea's online gambling operations remains uncertain, but it has been said that gambling and "other sites" earn more than $800 million per year for the rogue nation. An analysis of a single sports betting site believed to be operated by North Korean intelligence services earned more than $4.5 million in just half a year in 2015.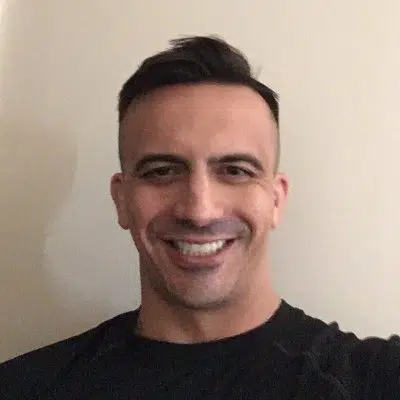 Wes Burns has more than a decade's worth of experience as a writer, researcher, and analyst in the legal online betting industry and is co-founder of OnlineBettingSites.com. Wes approaches his work from the viewpoint of players.