Countries that Block and Censor Online Gambling Sites

Different parts of the world take very different approaches to online gambling. Betting sites are licensed, legal and safe in some countries, but are completely banned in others. The dizzying array of gaming laws around the world makes for a difficult time in keeping up with what's legal and available where.
Internet censorship is becoming an increasingly common means of combating online betting in countries where the activity is heavily regulated or outright prohibited. In this post, we focus our attention on how and where internet censorship is implemented for the purpose of blocking gambling websites.
Ranking Gambling Censorship by Country
The first thing we realized upon starting this project is figuring which countries block online gambling sites is not as simple a task as anticipated. Many repressive governments actively filter the internet but publish no single, simple list of blocked domains. In most cases, there are no hard and fast guidelines detailing exactly what types of content can get a website blocked.
Some countries block certain types of websites for being "immoral" but provide no exact definition for immoral content. In many cases where the subject of gambling is considered immoral, only certain gambling websites are blocked. Thus, it is not as simple as "this country blocks gambling websites" and "this country does not block gambling websites." There is a lot of grey area.
This report is an ongoing effort and will be updated with more countries added as time goes on. We relied heavily on the Freedom House reports of internet censorship in compiling this information and we thank them for the good work they do. In fact, we began with the 65 countries profiled by the Freedom House in 2016 as the starting point for this report. We will expand from this starting point moving forward.
Censorship Categories
So with that in mind, countries in this report are categorized according to how certain we are that the government attempts to block access to betting websites. Some countries definitely do censor information related to gambling and those are classified under the "censored" category.
Countries where the internet is subject to censorship but there is ambiguity or information is lacking are classified as "at risk." This category also includes countries which do not yet actively block betting websites, but in which we believe there is a moderate possibility censorship will become an issue within the next few years.
Countries that do not block access to betting websites at all are classified as "free access to gambling content."
Keep in mind that our focus here is on the censorship of information related to gambling. Some countries do practice internet censorship but do not block gambling websites. Those countries we list under the "free access to gambling content" category because we are approaching this page purely from the perspective of gambling.
One last thing: we have made every effort to be as accurate as possible on this page, but absolute verification for every country is impossible. Few governments publish a complete list of blocked content and some do not even explain what types of content may be censored. If you have any questions regarding the legality of playing online where you live, you should contact a local legal professional.
A Note About VPNs and Bypassing Internet Filters
VPNs can be used to bypass internet filters imposed by governments that block access to certain websites. If you live in a country in which censorship is an issue, it may be possible to use a VPN to visit betting websites.
That being said, doing so is not a good idea. The laws in countries that implement internet censorship tend to be harsher than the laws in countries that do not. In some cases, it is a crime to simply place bets online. There are even some countries in which using a VPN is itself an illegal act.
You should also know that VPNs are not a magic, fix-all solution for internet censorship. VPNs do not guarantee your anonymity and protect you from government surveillance.
We do not recommend breaking the law to visit betting sites using VPNs. If you're interested in reading more about VPNs and how they work, you can see this post for more information.
---
Censored: Countries that Block Betting Websites
The countries in this section actively target betting websites for internet censorship. No censorship scheme is 100% effective, but all countries in this section seriously attempt to block citizens' access to information related to gambling.
Note that we are focusing exclusively on gambling for these categories. Many more countries practice censorship to some degree, but we this section is reserved exclusively for countries in which gambling websites are specifically named or we believe the level of censorship is so high that gambling is almost certainly included.
Bahrain: Bahrain has a terrible track record when it comes to internet freedom and human rights. The internet here is subject to extensive censorship and surveillance, and people who express the wrong opinions online are routinely rounded up in middle-of-the-night raids and given harsh prison sentences.
The government does not publish a list of blocked websites, but it has been reported that gambling websites are among those blocked.
China: China has one of the lowest ratings in the world for internet freedom. The "Great Firewall" is well documented and blocks access to untold numbers of websites for many different reasons including gambling. Many betting websites are inaccessible from within China.
Cuba: Internet censorship is widespread and all gambling is banned in Cuba. Many websites are blocked and this likely includes online gambling. Although there is no word that gambling is specifically targeted, the internet is prone to heavy surveillance where even the wrong e-mail can get you in trouble.
Denmark: Denmark opened its online gaming industry to international competition in 2012 and most major betting sites are now authorized to offer their services to residents. Older news reports from that time report a small blacklist of unauthorized gambling sites that internet service providers are required to block.
After a short court battle, the Danish Gambling Authority was granted authority to compel internet service providers to block access to blacklisted sites. A list of 24 websites related to online gambling became the first victims of the government's newfound blocking ability in early 2018.
Estonia: The latest Estonian gambling laws require internet service providers to block access to unlicensed betting sites. At last count, the blacklist consisted of more than a thousand restricted gambling websites.
Greece: Greece has become increasingly comfortable with internet censorship. The government now maintains a blacklist of gambling websites that local internet service providers are obligated to block.
Hungary: Hungary actively blocks access to unlicensed gambling websites. FreedomHouse.org found 63 betting websites blocked as of March 2016. Licensed gambling websites are free to take wagers online, but unlicensed operators are subject to internet censorship.
Indonesia: The Ministry of Communications and IT implements a censorship program that includes blocking access to gambling content, adult content, and other forms of "negative" content. Additionally, all forms of gambling are outlawed in Indonesia and penalties can be applied to individuals. The government also has the authority to conduct digital surveillance in order to catch individuals breaking the law.
Italy: Italy has legal online gambling but blocks access to unlicensed betting sites. The government maintains a blacklist and requires local internet service providers to censor websites included on the list.
Lebanon: Lebanon practices internet censorship of websites pertaining to a variety of topics, gambling included. However, censorship is not widespread and many betting websites remain accessible.
Poland: Poland began a process of amending its online gambling laws in 2016. Included in the new laws was a provision giving the Ministry of Finance the authority to compel local internet service providers to block access to unlicensed betting sites.
When the Ministry of Finance adds a new domain to the blacklist, internet service providers are required to block access to that website within 48 hours. Internet service providers that fail to block access face fines as high as PLN 250k (roughly $64,500).
Portugal: Portugal passed new online gaming laws and a licensing system in 2015 that has proven highly unpopular due to excessive regulations and confiscatory tax rates. Only a few operators have applied for a license. Most large betting sites have exited the market entirely, but some sites continue to accept Portuguese players without proper licensing.
In response, the government has given the gaming regulator the authority to create a blacklist of prohibited betting sites that internet service providers are required to block access to.
Romania: Online betting laws passed in 2015 made it possible for betting sites to receive licenses to offer gambling in Romania. Those same laws also gave the National Gambling Office the authority to create an internet blacklist of websites that internet service providers must block. Additionally, ISPs are required to collect the information of users who try to access blocked websites.
Users caught playing at unauthorized betting sites can be fined up to 10k lei.
Russia: Russia maintains one of the largest lists of blocked websites of any country in the world. According to Freedom House, Russia had more than 6,300 gambling websites on its internet blacklist last year.
The trend in Russia has clearly moved from one of light censorship to increasingly heavy-handed censorship. The original internet blacklist created in 2012 contained roughly 180 blocked domains of all types. Although the blacklist is not made public, it is believed to now include tens of thousands of domains. Arrests of social media users have also increased dramatically in recent years.
Saudi Arabia: Saudi authorities have shown a propensity to block content that criticizes the government or royal family or that promotes activities deemed incompatible with Islam. Websites dealing with online gambling are blocked along with websites that are considered "harmful," "offensive" and so on.
South Korea: Recent reports stating that more than 100,000 websites or pages have been blocked or deleted by South Korean authorities. Grounds for censorship include gambling-related content.
There have been no reports of citizens getting in trouble for betting online, but the law does prohibit citizens from even visiting casinos in other countries.
Sudan: The internet in Sudan is subject to both censorship and surveillance. Web censorship in Sudan is growing and the National Telecommunications Corporation has indicated a desire to increase its control over information published online. Currently, content that is considered immoral is blocked and that includes gambling websites.
It is unclear if Sudan actively blocks many betting sites or if filtering based on "moral grounds" is merely an excuse to exert control over news and political subjects. However, Freedom House reports that the government raided 130 internet cafés in Sudan in 2016 over information deemed contrary to "public morals."
Thailand: The government of Thailand takes a very heavy-handed approach to internet censorship. Lengthy prison sentences have been handed out to people critical of the government and people have been put on trial for "liking" the wrong posts on Facebook. Their censorship efforts go well beyond the political sphere to include moral activities such as gambling.
Tens of thousands of websites are now blocked in Thailand, but not all gambling sites are successfully blocked. Thai residents have also been said to have success using VPN services to bypass censorship efforts.
Turkey: Turkey is hostile towards online gambling in both law and censorship. Laws passed in recent years make it a crime to gamble online anywhere outside of government-approved websites and players can face significant fines if caught doing so.
The internet is also subject to censorship, which includes blocking betting websites. Freedom House reports that more than 110,000 websites were blocked in Turkey as of 2016.
United Arab Emirates / UAE: Gambling censorship is practiced here and filters apply to gambling websites. People have reported using VPNs to access blocked content. Merely participating in gambling is considered a crime in the UAE.
The UAE also has a cyber-crimes police unit that monitors the internet for activity contrary to law. People have been arrested and imprisoned for online activities, but primarily for political and "hate speech" reasons. Still, the facts are that the UAE government monitors the internet and gambling is illegal.
Uzbekistan: Widespread surveillance and censorship, the government does not even publish a list of blocked content. Gambling is illegal here and the government in 2012 blocked all mobile phones in universities to protect the moral order and prevent digital gaming. No mentions anywhere of gambling being targeted specifically but caution is warranted given all of the above.
Vietnam: Online gambling is illegal, internet censorship exists and many websites are blocked.
---
At Risk: Countries in Which There is an Immediate Threat of Censorship
These are countries in which gambling is illegal and censorship is practiced, but we do not believe there are active measures to block access to gambling websites specifically.
Bangladesh: Bangladesh has a minor habit of censoring the internet, although these censorship efforts have not yet extended to online betting. Recent instances of internet censorship have involved news websites. The law in Bangladesh is unclear regarding online gambling, but most forms of gambling are already illegal so it remains in the realm of possibility that betting websites could one day be blocked as well.
Belarus: The Belarusian government maintains the authority to block access to websites without a court order and without the ability for blocked websites to appeal. Online gambling is expressly illegal in Belarus, but there are currently no reports that betting websites are being blocked.
However, the government has wide latitude to ban websites at any time if it deems they are "extremist" or "harmful to the national interest." The government could therefore block betting websites at any time.
Brazil: Brazilian authorities have considered blocking gambling websites in the past as they implement new online gaming laws, but those efforts have so far been shot down and now there are no ongoing efforts to implement censorship.
Cambodia: Betting websites are at risk of censorship in Cambodia for two reasons. First, the government considers all forms of gambling illegal. Second, Cambodian authorities do block some adult websites on moral grounds. Gambling sites are not yet blocked in Cambodia, but the risk is there when we consider the legal situation and the government's willingness to implement censorship for moral reasons.
Canada: Canada does not currently block gambling websites, but a law proposed in Quebec in 2016 seeks to force internet service providers to block access to unlicensed betting sites. That law is likely to face significant legal challenges on free speech and jurisdictional grounds.
Colombia: Colombia does not have a history of internet censorship and recently passed laws allowing for the licensing of online betting sites. However, it is looking increasingly likely that Colombia will begin blocking access to the websites of unlicensed gambling operators.
In March of 2017, the local gambling regulator created a list of 325 websites that it believes should be blocked by internet service providers. Whether or not the censorship proposal manages to survive any legal challenges remains to be seen.
Egypt: Internet filtering is not yet a major problem in Egypt, but there have been concerning developments in recent years that indicate the country could be heading towards more widespread censorship and surveillance. The government has blocked access to major news sites in recent years and independent journalists are under greater pressure to watch what they publish online.
Currently, Egypt does not block access to betting websites. Egyptian courts have ruled several times in favor of banning adult websites, so we do know there is some desire to ban content on moral grounds. Egyptian gambling laws only permit non-residents to visit the country's land-based casinos. Online gambling has not yet been addressed by the legal system.
So while online betting remains available in Egypt today, we consider the country to be "at risk" due to the government's propensity to stifle free speech and willingness to ban certain materials on moral grounds.
Ethiopia: Poor internet freedom record, internet censorship appears focused on political activity, but some forms of gambling are legal. Doesn't look like there is a focus on blocking access to gambling websites
Gambia: Gambia has a poor record for internet freedom due to government-imposed blackouts, pressuring webmasters to remove content critical of the government and arresting online journalists. Laws passed in 2013 criminalized certain types of online speech punishable by up to 15 years' imprisonment and/or a fine of up to three million dalasis ($65,000).
Although betting sites are not specifically subject to internet censorship at this time, The Gambia outlawed all gambling in 2015 and censors online content at-will.
Iran: Pervasive internet censorship, no mentions specifically related to gambling but cyber police did launch a "gaming unit." Appears to focus on computer games rather than gambling but gambling is illegal in Iran so it may not be safe to access gambling websites even if they aren't blocked.
Jordan: Jordan does not currently block betting websites. This could change in the future because all gambling is illegal in Jordan and the government censors some content and has arrested several journalists for stories they published online. Furthermore, mobile phone companies reserve the right to terminate service if customers are found to be "threatening to public moral or national security." The government has not yet attempted to block access to betting websites.
Kazakhstan: The government of Kazakhstan retains the authority to block access to websites without oversight and almost zero recourse for website owners. The focus appears to be mostly on political subjects and "extremist materials," but all websites are considered media outlets and are subject to censorship.
Online gambling is specifically prohibited in Kazakhstan, but it is unclear if the government actively blocks access to gambling websites. Even if access is available now, the government has the authority and ability to block these websites at any time. Therefore, we consider Kazakhstan to be "at risk."
Libya: All gambling is illegal in Libya and the internet has been subject to sporadic censorship. Certain political and adult orientated websites have been blocked in the past.
There is also an older law that gives the government the authority to block content that is contrary to Islamic morality. This puts gambling at risk, but to date, there are no reports that betting websites have been blocked in Libya.
Malaysia: Gambling websites are at risk of censorship in Malaysia. The government does not practice censorship on a wide scale, but cybercafes have been ordered to prevent access to gambling websites. The government has also shown a willingness to block access to news stories critical of the Prime Minister.
Malaysian gambling laws do not clearly address the legality of participating in online gambling, but the law does clearly prohibit the operation of unlicensed gambling activities.
Myanmar: Myanmar prohibits all gambling except for the lottery and casinos that only accept tourists. Online gambling is presumably included in that ban, but the government has made no attempt to block access to betting websites or to charge citizens for participating in online gambling.
Myanmar has practiced internet censorship in the past, but restrictions on accessing content have been lifted considerably recently.
Pakistan: Pakistan does censor the internet and its rules for blocking content are excessively broad. The Freedom House reports that Pakistan may block any content it deems necessary "the glory of Islam or the integrity, security or defense of Pakistan…public order, decency or morality, or in relation to contempt of court or commission of or incitement to an offence under this Act."
Many gambling websites are reportedly accessible from within Pakistan, but there are also numerous stories of players being charged for gambling online. Nonetheless, people do gamble online in large numbers from within Pakistan.
It appears as though most arrests of online gamblers are caught doing their betting in public internet cafes, but players should be aware that gambling is an offense and the police do arrest violators if caught.
Singapore: Singapore has a list of roughly 100 websites that it blocks on moral grounds. The list is not published publicly, but it is believed to consist mostly of adult websites. All forms of gambling are illegal and participants can be charged. Online betting sites are not censored at this time, but the government has shown a willingness to block content for moral reasons.
Syria: Sporadic internet censorship and gambling is technically illegal, but civil war has made it a constantly changing situation, no word on gambling being targeted for censorship, but possible, whether or not you would get in trouble is hard to determine.
---
Free Access to Gambling Content: Countries That Do Not Censor
Citizens in the countries detailed in this section have free access to gambling content online and there is little risk that will change in the future. Some of these countries do censor the internet to various degrees, but not for gambling-related reasons or on moral grounds. The laws in many of these countries are also favorable to gambling, which lessens the risk of future censorship of gambling websites.
Angola: The Angolan government does not censor the internet and citizens are able to visit international betting websites without issue. There are currently no penalties for citizens who access betting sites.
Argentina: A complex array of gambling laws in Argentina make for a confusing legal situation, but citizens are able to visit offshore betting websites without issue. The government does not block access to gambling sites, political sites, or content of any other nature.
Armenia: Armenia has regulated most forms of online betting. The government does not attempt to block access to international betting websites and citizens are able to visit these sites freely.
Australia: The Australian government licenses sports betting websites and prohibits most other forms of gambling. Unlicensed betting sites are unwelcome, but the government does not practice internet censorship.
Azerbaijan: Azerbaijan does not censor the internet, but the government has been known to pressure independent reporters and news sites to tow the line when reporting on sensitive topics. Online betting sites remain freely accessible despite most forms of gambling being illegal in Azerbaijan.
Ecuador: There are no reports that Ecuador has ever attempted to block access to gambling websites. Laws passed in 2011 shut down all brick-and-mortar casinos, but the law does not address online gambling one way or another. Thus, citizens remain able to visit international betting websites from within Ecuador.
Finland: Finnish authorities have shown commendable restrain from imposing internet censorship even though lawmakers must surely be tempted. Several government-backed monopoly providers control all gambling in Finland (including online betting), but offshore providers widely accept Finnish players.
The closest thing to gambling censorship in Finland at the moment is a ban on unlicensed betting sites from advertising in local media outlets. Lawmakers have shown some frustration regarding the situation, so it is worth monitoring.
France: France does not engage in internet censorship for gambling-related purposes. After online gambling was legalized in France, the government sent out a decree offering to compensate internet service providers for blocking access to unlicensed betting sites, but nothing has come of that effort.
Georgia: Georgia has legal online gambling but does not block access to unlicensed betting websites. To date, there have been no attempts to implement internet censorship.
Germany: Germany does not engage in widespread internet censorship and international betting websites are freely accessible across the country. A 2008 gaming treaty provided authorities with the ability to ask internet service providers to block access to gambling sites, but no blocks were implemented and that treaty has since been amended.
Hong Kong: Hong Kong has some of the harshest laws in the world against online gambling, but the government refuses to surrender its respect for freedom of information and does not block access to offshore betting sites.
In 2014, a spokesman for the Home Affairs Bureau said this regarding censorship:
"Respecting freedom to access information, we do not block one's internet access. We have adopted a multipronged strategy which includes regulation, law enforcement, public education and provision of counseling and treatment services."
Iceland: The government of Iceland does not censor the internet to any significant degree. A law proposed in 2013 sought to create an internet blacklist that would include gambling websites, but that law stalled and there has been no movement to act on that law since.
India: Legal developments in India demonstrate a turn towards acceptance of online gambling rather than a trend towards restricting the activity. The rollout of an increasing number of poker sites and game of skill websites headquartered in India combined with no attempts to suppress foreign betting sites and apps make India a fairly free nation as far as gambling is concerned.
Japan: Japanese law prohibits gambling at foreign betting sites, but the law is not well-enforced and the government does not block access to gambling websites. Gamblers have no problem visiting gambling sites from within Japan.
Kenya: There have been no reports of internet censorship in Kenya to date. Online gambling remains in a bit of a murky legal status, but the government has taken no action to prosecute players or block betting websites.
Kyrgyzstan: Kyrgyzstan does not engage in widespread censorship. A handful of websites have been blocked for political and domestic security reasons, but there have been no attempts to prevent access to foreign betting sites despite all forms of gambling being illegal.
Malawi: Malawi does not block access to political or gambling content online and the current laws do not address online gambling. Together, these two factors place Malawi firmly in the "free access" category.
Mexico: Mexico is a gambling-friendly nation with at least two licensed betting websites and no history of censoring content related to gambling.
Morocco: Morocco does not censor the internet and its gambling laws do not address online betting. International betting sites are freely accessible from within Morocco.
Netherlands: The Netherlands has a strong track record for protecting internet freedom. Unlicensed betting sites face significant fines for doing business in the Netherlands, but their websites are not blocked.
Nigeria: Nigeria does not censor the internet or prevent access to foreign gambling sites or websites of other types. Some politicians have called for greater monitoring of social media, but so far there has been no effort to block content of any type in Nigeria.
Norway: There are no reports that Norway actively censors the internet of gambling content. The government has made an effort to crack down on unauthorized overseas operators via measures such as payment blocking but has so far been unwilling to go as far as internet censorship.
Philippines: The Philippines does not block access to gambling sites. However, President Duterte's unpredictable approach to gaming laws makes it worth keeping an eye on the situation.
In 2017, reports emerged showing that the Philippines have begun blocking access to adult websites due to a law passed in 2014. We will be monitoring the situation, but so far there is no immediate threat to online betting sites.
Ireland: There is no internet censorship of gambling to report at this time. The government does have a history of censorship in media and advertising, but so far betting sites of all types remain easily accessible from inside Ireland.
Rwanda: Rwanda practices some internet censorship for political reasons, but does not block gambling websites or other types of websites on moral grounds. Additionally, the government has legalized most forms of gambling and even allows for the licensing of gambling websites.
South Africa: South Africa does not currently practice internet censorship in any form. Existing law in South Africa provides for the licensing of sports betting sites while gambling sites of other types are not permitted. However, foreign gambling sites are able to serve South Africans and are not blocked.
Spain: Spain has a legal and regulated betting industry that has attracted most major international bookmakers.
Sri Lanka: Gambling content is not censored at this time and does not appear to have been blocked at any time in the past.
Sri Lanka also shows no ingrained moral opposition to gambling having legalized certain forms of casino games and sports betting.
Sweden: We can report that Sweden does not block access to international betting sites – even those that are not authorized. Sweden seems more likely to open its market to international competition than to begin censoring the internet.
Tunisia: The Tunisian government does not attempt to censor the internet of gambling-related content. Tunisia at this point is at low risk of gambling censorship despite laws against all forms of gambling.
Ukraine: Ukraine does not block access to gambling websites and there are no laws that make it a crime to play online at foreign-based gambling sites. Both the Ukrainian government and separatist authorities in parts of Ukraine have at times blocked access to websites of a political nature, but those moves are limited to the ongoing crisis in eastern Ukraine. Online gambling remains accessible throughout the country at this date.
Uganda: Some content has been blocked sporadically at times, but censorship efforts have been political in nature so far. Although this shows a concerning level of comfort with censorship, the government does not appear likely to target gambling websites. Multiple forms of gambling are legal in Uganda as well. We consider Uganda not to be at risk at this time.
United Kingdom: Online gambling is legal and well-regulated in the United Kingdom. All betting sites that do business in the UK must have a license to operate, but the UK does not block access to foreign, unlicensed betting websites.
United States: The United States government does not participate in internet censorship and gambling websites are freely accessible from within the USA. Gambling laws direct banking institutions to block financial transactions to unlicensed offshore betting sites, but there is no actual censorship of the websites themselves.
The US market is increasingly regulated – with many states legalizing online betting.
Zambia: Zambia does not block access to gambling content or other types of websites. The law also does not prevent locals from visiting offshore betting sites to play online for real money.
Venezuela:
Internet censorship is a growing concern in Venezuela as the government is suspected of sporadically blocking access to certain political and economic websites. However, online gambling is not addressed by law.
Zimbabwe: Zimbabwe does not practice internet censorship although there are growing concerns regarding surveillance and several arrests of citizens for speaking against the government in recent years. Online betting is unregulated and there are no concerns at this time that the government will block access to betting websites or harass citizens for gambling online.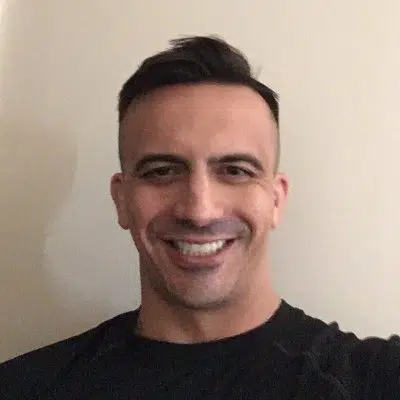 Wes Burns has more than a decade's worth of experience as a writer, researcher, and analyst in the legal online betting industry and is co-founder of OnlineBettingSites.com. Wes approaches his work from the viewpoint of players.