2016 Belmont Stakes Betting Preview and Odds to Win
The third jewel of the Triple Crown happens on Saturday, 11 June in New York. This will be the 148th running of the Belmont Stakes and more than a few familiar faces will be seen at Belmont Park over the next couple weeks. Exaggerator, Suddenbreakingnews, Cherry Wine, Stradivari, Destin, Brodys Cause and more are all likely to make a Run for the Carnations.
Early Belmont Stakes odds have given Preakness Stakes winner Exaggerator the nod as the betting favourite to win it all. Kentucky Derby winner Nyquist was supposed to run as well in a sort of rematch, but his trainers decided to withdraw after Nyquist was found with fever and a high white blood cell count. He is expected to be back in racing form soon, but his trainers and owners didn't want to push the horse too hard.
---
Where to Bet on the Belmont Stakes Online
---
It was undeniably a wise move even though it would have been awesome to see a rematch. Nyquist was unbeaten his entire career and through the Kentucky Derby, but finally fell to Exaggerator in the Preakness Stakes running. It would have been an intriguing side story for this year's Belmont stakes, but this is a seriously grueling race at 1-and-a-half miles. Nyquist's team did the right thing.
This year may lack the drama of a potential Triple Crown winner, but there is one tried-and-true method to make the race a whole lot more interesting beyond the love of horse racing. Of course, I'm talking about betting on the 2016 Belmont Stakes. There is no better way to get the heart racing than to back your favourite horse and watch them take to the track.
If you're of mind to back a winner in this year's race, online bookmakers are now open for business. Early outright "to win" odds were published earlier this week and will be available until the minute the race begins.
Belmont Stakes Odds
The table below shows the latest odds as published by bookmakers ahead of the 2016 edition of the Belmont Stakes. As you would expect, Exaggerator is the betting favourite by a long shot, currently paying around even money for the straight up win. Also keep in mind that these are just the odds for an outright win.
If you don't mind going for a lower payout, you can also back any of these runners to place anywhere in the top 3. Just visit the racing betting site of your choice and you'll find a whole variety of other wagering options.
One of the main things to keep in mind when betting on the Belmont Stakes is the distance. Almost all horses that compete in the third jewel of the Triple Crown come here with no previous experience running at such a distance. By way of comparison, the Kentucky Derby checks in at 1 ¼ miles and the Preakness Stakes runs 1 3/16 miles. An extra quarter mile may not sound like much, but it has a huge impact on the race.
Experienced jockeys play an even larger role here than any other major race on the calendar. Old hands frequently emphasize the importance of patience in running this race. Running the horse flat out from the beginning is a recipe for disaster, especially with horses trained their entire lives for shorter races. As Kent Desormeaux notes, "it's such an enormous track that even the horses get lost."
So, take careful note of the jockeys as you plan your Belmont Stakes wagers. The horses are of utmost important too of course, but do not discount a winning jockey. This is one of the most strategic tracks in the world.
With that in mind, Exaggerator does make sense as the favourite. He put on a master class in patience at Pimlico after starting from the back of the pack and methodically working his way up through the field. He hit the gas in the final stretch to overtake the tiring Nyquist and win the Preakness Stakes. The biggest question for Exaggerator this time around will be his ability to turn around and do the same thing just weeks later on an even longer track.
Suddenbreakingnews lived up to his name last week when it was revealed that the previously listed gelding is actually anything but. An ultrasound revealed two undescended testicles that classify him now as a ridgling. This hasn't impacted the odds of the 5th-place Derby finisher, and his trainers remain as optimistic as ever. His late charge down the stretch at the Kentucky Derby had many wondering "what if he had another quarter mile…" We will get our chance to see exactly how that scenario plays out on 11 June.
Cherry Wine's second-place performance also showed a horse that can turn it on late in the race. He did have the advantages of a sloppy track and a favorable start however. Trainer Dale Romans is confident in his horse, saying "he's probably bred to go the mile-and-a-half better than anyone in the race."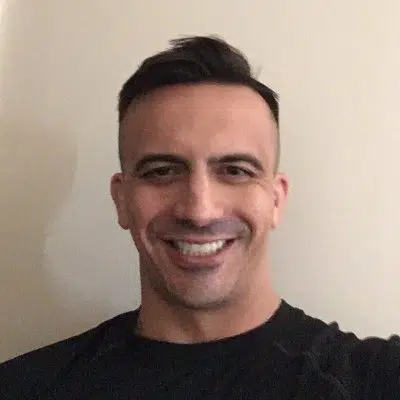 Wes Burns has more than a decade's worth of experience as a writer, researcher, and analyst in the legal online betting industry and is co-founder of OnlineBettingSites.com. Wes approaches his work from the viewpoint of players.