Gaming laws are somewhat restrictive on paper in India, but a close look at the reality of the situation shows that all forms of gambling are widespread in India. To begin, it is estimated that Indians wager the equivalent of $60 billion a year both online and in the real world. The country clearly has a lot of potential owing to an expanding middle class and a population approaching 1.3 billion people.
India Betting Sites
I'll start with a quick summary of how Indian betting sites operate today and then follow that up with more detail below. The basic of it is this: various laws may or may not apply to online betting sites in India depending on how you interpret them and in which state you live. However, it is fairly clear that there are no laws that target individuals who place bets online. Millions of people gamble online in India every year and we have yet to see a case in which someone has been prosecuted for doing so.
There is considerable controversy as to whether any of the country's laws can even be applied to online gambling. Outside of Nagaland and Sikkim (which will discuss in further detail below), there is no legal mechanism by which someone actually living in India could start a betting site and begin accepting wagers. On the other hand, betting sites located in other countries operate under a completely different set of laws that allow them to accept wagers from people anywhere in the world, including India.
Therefore, anyone living in India who wants to bet on sports, play casino games, or play online poker should look to foreign operators, or any of the legal betting sites in India listed above. Each of these online betting sites is licensed in its home country and is more than happy to accept Indian bettors, process rupee deposits and issue payouts to winners.
India Gambling Laws
Gambling laws in India are mostly relegated to the state level, but the central government does have some power to impact the online gambling industry. The most significant federal law on gambling is the Public Gaming Act of 1867. Considering the law was written 150 years ago, it should be no surprise that it makes no mention of the internet.
What it does say is that it is illegal for anyone to be found in a gaming house. The penalty for doing so is a fine not exceeding 100 rupees or imprisonment not exceeding one month. Furthermore, any person found inside a gaming house is assumed to have been there for the purpose of gambling unless that person can prove otherwise.
So, what does this have to do with online gambling? It appears not much, but it depends on how state officials define "gaming house." The law itself defines a gaming house as follows:
"any house or room or tent or enclosure or vehicle or vessel or any place whatsoever in which any instruments of gaming are kept or used for gaming purposes"
Online betting sites in India certainly cannot be described as houses, rooms, tents or enclosures, but it's possible that a betting site could be considered a "vessel" or "any place whatsoever." To date, nobody has tested a court's interpretation of this wording. We simply do not have the case law to determine if this definition could ever be used to describe an Indian betting site.
The fact that the definition has never been tested as it applies to online betting in India is a good thing for Indian gamblers. It indicates that authorities have little interest in pursuing individual gamblers. Online gambling in India has been available for roughly two decades now and we have yet to see a regular online gambler prosecuted under the Public Gaming Act.
2007 Payment and Settlement Act
The 2007 Payment and Settlement Act is another federal law that has indirect implications for online gambling. This act gives full power to the Reserve Bank of India to regulate electronics payments throughout India. The act gives broad powers to the central bank, allowing it to stop electronic payments as it sees fit. Payment processors can be inspected without warrants and forced to share customers' financial data with the government.
In other words, the act gives the government sweeping powers over the types of payment methods that Indians use to fund their online betting accounts. The act has caused some problems for credit and debit card deposits, but Indians can still use e-wallets such as Skrill and Neteller to make payments and withdraw winnings at most online betting sites in India.
Information Technology Act 2000
The Information Technology Act, 2000 gave the central government the authority to regulate internet activity and the transmission of information that can corrupt people. A 2011 publication of rules related to the act specifically mentions gambling.
The publication of the rules does give the central government the authority to order internet service providers to block access to websites that discuss gambling. So far, it appears the government has taken little-to-no action in using the power of the act to prevent online gambling.
State Level Gambling Laws
India's constitution grants each state broad authority over the regulation of both real world and online gambling. Two states, Goa and Sikkim, do allow brick-and-mortar casinos. There are a handful of casinos in Sikkim and over a dozen in Goa.
Sikkim
Sikkim first opened the doors to online gambling with the passage of the Sikkim Online Gaming (Regulation) Act, 2008 and then followed that up with the Sikkim Online Gaming (Regulation) Rules, 2009 to make the act operational. These laws paved the way for online gambling by giving operators the ability to apply for licenses and offer games of chance and sports betting for real money over the internet.
Originally, lawmakers sought to give online betting sites in India the freedom to accept customers from across India. This law would have essentially brought online gambling to the entire nation. However, that aspect of the law was later struck down after the government ruled that Sikkim could only offer online gambling to customers located within the state.
The gaming rules implemented in 2009 set a tax rate of 1% of gross gaming yield, set a minimum participation age of 18, set advertising standards and clarified what is expected of licensed operators to ensure fair games for players. Just some of the requirements include providing an adequate means for generating truly random results, clearly explaining to players the house advantage of each game and keep records relating to player identities, player balances, games played, times played and so on.
Later, the state government passed the Sikkim Online Gaming (Regulations) Amendment Bill 2015. This bill authorized operators to offer real money sports betting, poker and casino games in betting shops across Sikkim by way of "intranet gaming terminals." Two established gaming operators in the state quickly got to work and opened roughly 50 betting shops in different locations.
India's first full-fledged sports betting site opened in 2016. M88.com was authorized by state authorities and may now offer real money sports bets to customers physically located in Sikkim. Offshore sites still accept customers from all parts of India, but M88 is the first to be truly licensed in Sikkim.
Nadaland
Nagaland began the process of addressing online gaming with a bill passed by the legislative assembly in 2016. This bill addresses "games of skill" and allows licensed operators to offer games such as rummy, fantasy sports, poker, chess and virtual golf for real money online.
The Nagaland Prohibition of Gambling and Promotion of Games of Skill Bill, 2015 makes use of a broad definition of "game of skill" in order to allow operators to offer a wide variety of games. The bill has since been implemented, but it could face challenges as India's Supreme Court has yet to issue clear decisions regarding which games may be legally defined as games of skill. The outcome of pending court decisions will have an important impact on this bill.
Additionally, the Nagaland bill seeks to allow locally-licensed operators to accept customers from all across India. This approach is similar to what Sikkim attempted to do when it passed its own online gambling legislation. Lawmakers in Sikkim later had to amend the bill in a way that resulted in keeping all online gaming activities restricted to state residents. Presumably, opponents could challenge the Nagaland bill on the same grounds that resulted in the Sikkim bill being amended.
Nagaland authorities issued the first licenses to online betting sites in 2016. Four websites offering backgammon, online poker and eventually other games of skill were the first to receive licenses. A fifth site received an online poker license in 2017.
The following websites are now formally licensed in Nagaland and may accept customers from all states that do not restrict games of skill as well as countries in which online betting is legal:
Khelo365.com
ClubEmpire.in
PokerHigh.com
PokaBunga.com
PokerBaazi.com
Are There Consequences For Betting Online In India?
So far, it appears there are no legal risks for individual gamblers at online betting sites in India. There have not been any reported incidents of Indians being prosecuted for placing a bet of any type online. Although the government now has the power to inspect electronic payments at will, authorities seem to focus their intention on stopping payments to online gambling sites and prosecuting those who run gambling houses.
Depositing and Withdrawing from Indian Betting Sites
The passage of legislation requiring payment processors to block transactions to betting sites has made it slightly more difficult for gamblers to make deposits and receive withdrawals. The good news is that these are only small road bumps.
You may find it difficult to deposit with certain credit or debit cards, but most of the world's major e-wallet services work just fine in India. The government could always crack down on payment processing in the future, but no moves to do so have been noted to date.
If you have had trouble making a deposit with your bank account or credit card, here are two alternative methods that are highly likely to work for you:
Which Online Sports Betting Sites Accept Indian Players?
Indians can deposit and play at most of the world's big names in online gambling, but are generally best served at bookmakers and sports betting apps that operate from the United Kingdom. The UK is home to numerous international gaming sites that are more than happy to accept customers from India.
Additionally, UK-headquartered online sports betting sites tend to have a better understanding of the Indian market. They offer odds on cricket betting every day of the week, stream cricket matches online in real time and offer wagers on every other major sport in the world. These same bookmakers also come equipped with fully functional casinos, poker rooms and bingo games.
Future of Online Gambling in India
India is still a largely untapped online gambling market. Even so, citizens continue to wager in large numbers whether it is legally or illegally. The Indian online gambling market continues to grow year after year. At least one state has gone so far as to create a process by which online bookmakers could apply for licenses to operate legally from within India.
Anyone desiring the freedom to gamble online should be happy to see the efforts of many Indian states such as Sikkim and Goa. The head of the International Cricket Counsel recently came out in favour of online gaming and believes a regulated market would help keep money away from underground bookies that fund terrorism and drugs with the profits.
A legal market would be hugely beneficial in India as its 1.3 billion people would likely flock to a convenient, regulated online betting market. It would also provide large tax revenues for the government and put a major dent in the domestic black market for gambling. The central government appears to take a mostly anti-gambling stance, but individual states seem to lean more towards legalisation. We remain cautiously optimistic for the future of online gambling in India.
Country-wide legalization is also looking like a stronger possibility with every passing month. Reports began circulating in mid-2017 that the Sports Ministry has already taken part in preliminary discussions for legalizing and regulating online sports betting.
Although nothing is set in stone at this early stage, the government appears quite friendly to the idea of legal online betting in India. Some in the government have also stated a desire to seek the assistance of regulators in the United Kingdom. This is especially promising because the UK is arguably the world's best regulator and the world's freest online gambling market.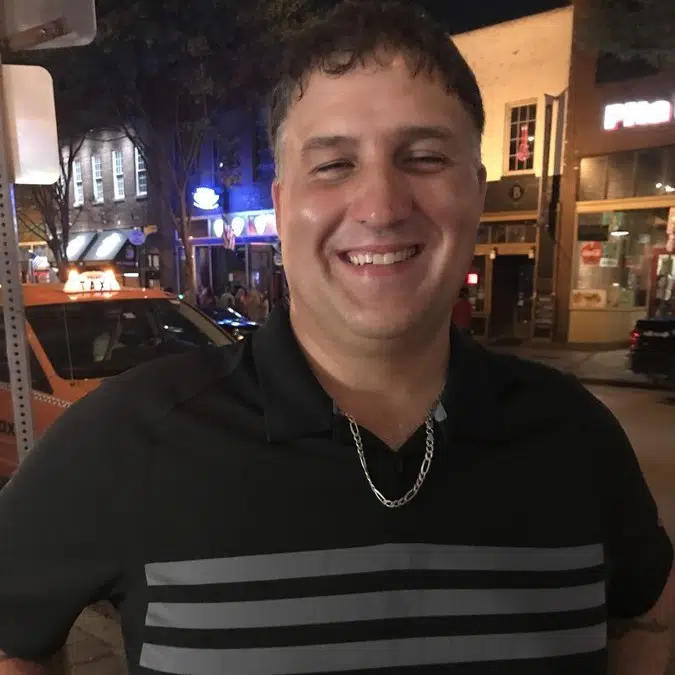 Mike Murphy is the founder of OnlineBettingSites.com and has over 10 years of experience in the legal online betting industry. A regular attendee of industry trade shows and conferences, Mike is a strong proponent of regulated markets and responsible gambling policies.