Online sports betting is widely available in India, with most of the world's established sportsbook brands open to customers 18 or older and equipped to handle rupee deposits and withdrawals.
The India online sports betting market has expanded rapidly in recent years thanks to massive improvements in connectivity, mobile wagering technology, and payment processing. As a result, readers will find it easier than ever to sign up, deposit, and place wagers at the most prominent India sports betting sites.
Indian Betting Sites
Recommended Indian Online Sports Betting Apps
Most mainstream international betting sites accept customers from India and process rupee transactions with ease. Indian sports bettors suffer no shortage of options when choosing where to bet online.
That said, fans should choose carefully because India does not regulate online sports betting sites headquartered elsewhere. Many low-quality operators offer online sports betting in India but lack the expertise, finances, and long-term reputations necessary to ensure a safe wagering experience.
Below are OnlineBettingSites.com's most-recommended India sports betting sites. The following bookmakers are established, hold licenses in multiple jurisdictions worldwide, and offer extensive cricket betting markets seven days a week.
22Bet India
Rupee deposits and withdrawals: Yes
Cricket betting: Pregame and in-play available 24/7
Other sports: Football, field hockey, badminton, rugby, and dozens more
Visit now: 22bet.com
Read more: 22Bet Review
Bet365 India
Unfortunately, Bet365 has had to cease operations in India.
Indian law is unclear on the legality of online sports betting, so no operators are headquartered in India. As a result, the best India betting sites hold licenses in other countries but still serve customers physically located in India.
Generally, the largest international operators are the best options because they tend to have a deep understanding of the Indian sports betting market – they know what fans want from online bookmakers, provide extensive cricket betting markets, and know how to transfer funds to and from Indian customers quickly.
India Sports Betting Deposits and Withdrawals
The passage of legislation requiring payment processors to block transactions to betting sites has made it slightly more difficult for gamblers to make deposits and receive withdrawals. The good news is that these are only small road bumps.
Some bettors may find it difficult to deposit with certain credit or debit cards, but most of the world's major e-wallet services work just fine in India. For anyone having trouble depositing with a bank account or credit card, here are two alternative methods that are highly likely to work for you:
Online Horse Racing Betting in India
Horse racing betting is one of the few forms of gambling in India that has been legal for decades, thanks to a 1996 Supreme Court ruling.
In Dr. K.R. Lakshmanan vs State of Tamil Nadu, the Supreme Court ruled that horse racing betting is a game of skill because fans must analyze the horses' recent forms, pedigrees, track conditions, jockeys, trainers, and many other factors.
The case definitively answered the question of pari-mutuel wagering at racetracks, but the decision came just a few years too early to answer the question of online horse racing betting directly. Since then, neither case law nor statutory law has provided a definitive answer on the legality of horse racing wagers placed online.
However, it's unlikely a court would treat online wagering any differently because the skill arguments underpinning the 1996 Supreme Court case apply equally to online betting.
As a result, horse racing fans can visit any mainstream betting site to bet on domestic races like the Indian Derby, the Indian 1000 Guineas, the Indian Oaks, and major international races like the Kentucky Derby and the Grand National.
The best Indian horse racing betting sites also offer live racing video, customer loyalty rewards, and a combination of tote wagering markets and fixed-odds betting with best price guarantees.
India Sports Betting Laws
India's sports betting laws are restrictive on paper, but the reality on the ground tells a different story. Recent estimates value the Indian online sports betting market at USD 1.7 billion (140 billion INR) in revenue annually, with more than 17 million fans placing wagers online each year.
For many years, the most significant federal law that could potentially impact sports betting was the Public Gaming Act of 1867, which established a blanket ban on all gambling in India. Considering the law is more than 150 years old today, it should be no surprise that it does not address online sports betting.
The result is a legal landscape in which online sports betting is neither legal nor forbidden in India. There are no mechanisms by which local operators can apply for national licenses to operate online sportsbooks in India, but neither are citizens prohibited by federal law from using betting sites headquartered elsewhere. As a result, nearly all legal betting sites in India are actually headquartered and licensed overseas.
Several states, including Telangana, Karnataka, Kerala, Andhra Pradesh, and Tamil Nadu, have passed laws to ban all online betting. However, they have struggled to enforce the bans, and high courts have struck down the bans in some states.
As a result, Indian sports fans can use sports betting sites licensed elsewhere to place wagers on sports from most parts of the country safely and legally.
However, change is coming to India's online sports betting industry. Updates to the Information Technology Act of 2000 aim to regulate Indian betting sites, protect consumers, and promote responsible gambling.
Information Technology Act of 2000 Updated to Address Online Sports Betting
The Information Technology Act of 2000 gives the central government the authority to regulate internet activity and the transmission of information that can corrupt people.
The Act had little impact on sports betting and online gambling for its first two decades of existence, but that is no longer the case. In April 2023, the central government published amendments to the Information Technology Act of 2000 to regulate "online real money games," which it defines as any "online game where a user makes a deposit in cash or kind with the expectation of earning winnings on that deposit."
Unlike most governments elsewhere, India's central government has no interest in directly regulating online sports betting on a day-to-day basis. Instead, it delegates that responsibility to "self-regulatory bodies" designated by the government and comprised of online betting operators.
The responsibilities of self-regulatory bodies include overseeing their members and crafting rules to achieve four overarching goals:
Ensure that online betting and gambling operators offer games that are "not against the interests of the sovereignty and integrity of India, security of the State, friendly relations with foreign States and public order"
Establish safeguards against customer harm, self-harm, and psychological harm
Establish measures to safeguard children, provide means for parental and access control, and classify games through an age-rating mechanism
Establish measures to protect against gambling addiction and promote responsible gambling
Each self-regulatory body must be comprised of online betting operators and headed by industry experts and specialists in other fields, such as gambling addiction. In addition, the body of each board must have at least one individual who serves as the representative of online betting customers.
The Information Technology Act amendments provide self-regulatory bodies with significant autonomy to craft and enforce the regulations that govern India sportsbooks and gambling sites. However, the amendments reserve the government's right to suspend or revoke any self-regulatory body that fails to oversee its members.
How the 2007 Payment and Settlement Act Impacts Online Betting in India
The 2007 Payment and Settlement Act is another federal law with indirect implications for online gambling. The Act gives the Reserve Bank of India full power to regulate electronic payments throughout India. The act provides broad powers to the central bank, allowing it to stop electronic payments as it sees fit. In addition, payment processors can be inspected without warrants and forced to share customers' financial data with the government.
In other words, the act gives the central government sweeping powers over the types of payment methods that bettors can use to fund their online betting accounts. The Act has caused some problems for credit and debit card deposits, but customers can still use e-wallets such as Skrill and Neteller to make payments and withdraw winnings at most India online bookmakers.
India Sports Betting Laws by State
India's constitution grants each state broad authority over the regulation of online betting and in-person gambling. Most states have declined to authorize online sports betting and gambling but several have passed laws to regulate the industry. In addition, Goa, Daman, and Sikkim allow brick-and-mortar casinos.
Sikkim Online Betting
Sikkim opened the doors to online gambling with the passage of the Sikkim Online Gaming (Regulation) Act of 2008 and followed that up with the Sikkim Online Gaming (Regulation) Rules of 2009 to make the act operational. These laws paved the way for legal betting sites in India by allowing operators to apply for licenses to offer games of chance and sports wagering for real money.
Initially, lawmakers sought to give online betting sites in India the freedom to accept customers nationwide. This law would have essentially brought online gambling to the entire nation. However, that aspect of the law was later struck down after the government ruled that Sikkim could only offer online gambling to customers located within the state.
The gaming rules implemented in 2009 set a tax rate of 1% of gross gaming yield, set a minimum participation age of 18, set advertising standards, and clarified what is expected of licensed operators to ensure fair games for players. Just some of the requirements include:
Providing an adequate means for generating truly random results
Clearly explaining to players the house advantage of each game
Maintaining records relating to player identities, player balances, games played, and times played
Later, the state government passed the Sikkim Online Gaming (Regulations) Amendment Bill 2015. This bill authorized operators to offer real money sports betting, poker, and casino games in betting shops across Sikkim through "intranet gaming terminals." Two established gaming operators in the state quickly got to work and opened roughly 50 betting shops in different locations.
India's first full-fledged sports betting site opened in 2016. State authorities authorized M88.com, which may now offer real money sports bets to customers physically located in Sikkim. Offshore sites still accept customers from all parts of India, but M88 was the first to acquire an official Sikkim online betting license.
Nagaland Online Betting
Nagaland began addressing online gaming with a bill passed by the legislative assembly in 2016. This bill addresses "games of skill" and allows licensed operators to offer games such as rummy, fantasy sports, poker, chess, and virtual golf for real money online.
The Nagaland Prohibition of Gambling and Promotion of Games of Skill Bill, 2015 uses a broad definition of "game of skill" to allow operators to offer a wide variety of games. The bill has since been implemented, but it could face challenges as India's Supreme Court has yet to issue clear decisions regarding which games may be legally defined as games of skill. The outcome of pending court decisions will significantly impact the bill.
Additionally, the Nagaland bill seeks to allow locally-licensed operators to accept customers across India. This approach is similar to what Sikkim attempted to do when it passed its online gambling legislation. Lawmakers in Sikkim later had to amend the bill to keep all online gaming activities restricted to state residents. Presumably, opponents could challenge the Nagaland bill on the same grounds that resulted in the Sikkim bill being amended.
Nagaland authorities issued the first licenses to online betting sites in 2016. Four websites offering backgammon, online poker, and eventually other games of skill were the first to receive licenses. A fifth site received an online poker license in 2017.
The following websites are now formally licensed in Nagaland and may accept customers from all states that do not restrict games of skill as well as countries in which online betting is legal:
Khelo365.com
ClubEmpire.in
PokerHigh.com
PokaBunga.com
PokerBaazi.com
What the Future Holds for Indian Online Betting Sites
India is still a largely untapped online gambling market. Even so, citizens continue to wager in large numbers whether it is legal or not. The Indian online sports betting market continues to grow year after year. At least one state has even established a licensing process for online sportsbooks operating within its borders.
Anyone desiring the freedom to gamble online should be happy to see the efforts of Indian states such as Sikkim and Goa. The head of the International Cricket Council recently came out in favour of online gaming and believes a regulated market would help keep money away from underground bookies that fund terrorism and drugs with the profits.
Additionally, the central government's move to regulate online sports betting at the federal level could eventually lead to an expanded market by removing the many interstate barriers that exist today. It will also channel many bettors away from unregulated betting sites that accept Indian customers. In the near future, fans may get the chance to use India online sportsbooks that are licensed and headquartered domestically.
Are There Consequences for Betting Online In India?
So far, it appears there are no legal risks for individual gamblers at online betting sites in India. There have not been any reported incidents of individual fans being prosecuted for placing a bet online.
Even in the states that have passed laws banning all forms of online gambling, the risk appears low. High courts struck down bans enacted in Karnataka, Kerala, and Tamil Nadu, while enforcement in the other states seems to focus primarily on operators and organized betting rackets. The risk to individual fans who bet on sports online in India appears low at this time.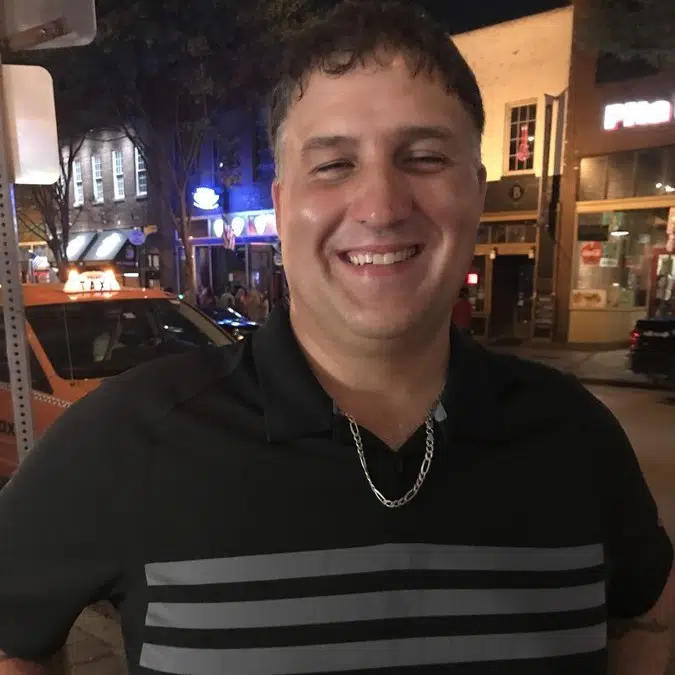 Mike Murphy is the founder of OnlineBettingSites.com and has over 10 years of experience in the legal online betting industry. A regular attendee of industry trade shows and conferences, Mike is a strong proponent of regulated markets and responsible gambling policies.