In the past 20 years we've seen mixed martial marts (MMA) established as a legitimate, worldwide sport complete with athletic commissions and fighter safety precautions. Matches are broadcast around the world and generate significant interest. We cheer as established fighters defend their titles and take notice when underdogs come out of nowhere to challenge those titles. It all comes together to create one of the fastest-growing sports in the modern era.
Not surprisingly, MMA betting is growing right along with the sport itself. All the biggest MMA betting sites offer odds on which fighter will win, how long bouts will last, and how fights will end. If you thought it was exciting just to watch a fight, wait until you see what it's like to wager money on the outcome.
Where to Bet on MMA Online
You can bet on mixed martial arts at most established online betting sites. If you visit any sportsbook, you should see a section devoted to fighting.
Rank
Betting Site
Bonus
Rating
Visit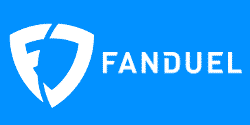 It is not difficult to find MMA betting sites, but some operations are better than others. The best MMA betting sites offer bets on the biggest matchups, and many of the smaller, lesser-known bouts.
There are a couple of reasons MMA betting websites listed on this page stand out above the competition. First of all, they offer more than just a couple of bets on big fights. These brands we recommend cover nearly all professional MMA fights. In many cases, entire UFC cards are listed with numerous bets open on every single fight.
Reputable MMA betting sites get their odds up early. Last minute lines are not optimal because that makes it more difficult to find value lines. Fighter health is always in a state of flux and the sites that get their odds up late make it difficult to find favorable prices.
Of course, that can work both ways. Sometimes you get your money in early only to find out later that your fighter is dealing with a training-related injury. But still, early lines always give you more options.
Types of Mixed Martial Arts Bets and Wagers
The majority of MMA bets fall into one of three categories. The most popular and straightforward wager is the matchup bet, or predicting the winner of the fight. Other bets revolve around how long the fight will last, or how it will end.
MMA Matchup Bet
In a matchup bet, each fighter is listed along with his payout odds. The fighter who is viewed as the most likely to win will always come with a lower payout than the fighter who is viewed as the underdog. For example, the first Chris Weidman/Anderson Silva fight had Chris Weidman listed as a major underdog.
If you would have placed a bet on Chris Weidman, you would have won more money than you risked. On the other hand, bets on Anderson Silva were set up so that you had to risk more than what you could have won. Silva was the clear favorite going into that fight.
Sometimes, fights appear fairly even. You might have two relatively unknown fighters or two very well known, dominant fighters facing off. In that case, MMA betting odds are usually fairly close to even. For every dollar you wager, you'll get about a dollar in winnings.
Betting When the Fight Will End – Rounds Betting
Try to guess the round in which the fight will end. Each round will be listed with its own payout odds. So if you think Fighter A has a very good chance of a first-round knockout, you would place a bet on the first round outcome. If the fight ends during that round, you win the bet.
In most cases, it doesn't matter which fighter wins. The only thing you need to do is correctly pick the round in which the fight ends. HOW it ends does not matter. It only matters that the fight ends in that round.
However, you may see variations in which you can pick the fighter AND the round. Same idea, except now you need to predict the winner and the round. This makes the bet a little harder to win, but it comes with more attractive payouts.
How the Fight Will End
Predict how the winner of the fight will achieve victory. Will it be a striking knockout, submission, TKO, disqualification, or decision? The odds of each outcome will vary based on the fighters' styles and history. If you two known strikers are facing off, knockout options will pay less because knockouts are more common with strikers.
Most "how the fight will end" bets also require you to pick the winner. So this leaves you with figuring out two things: who will win and how that person will win. Again, these bets are more difficult to win than regular matchup bets, but the potential payouts are nice.
Everything Else
Sometimes you'll find other random wagers at MMA bookmakers. These other bets are mostly self-explanatory. For example, some MMA betting websites offer wagers on whether or not the fight will go the distance. A simple yes or no option is all it takes.
MMA Leagues and Organizations
"Mixed martial arts" is the umbrella term given to everything that falls into the general category of no-holds barred fighting. If it includes hand-striking, grappling and kicking, it is classified as mixed martial arts. There are hundreds of MMA organizations. Most are local, small-time organizations, a few of them are large, international organizations.
Here's a look at a few of the largest MMA organizations.
Ultimate Fighting Championship Betting
The Ultimate Fighting Championship (UFC) is the most high profile MMA organization of them all. The UFC got its start in 1993 and has since grown to become the premier organization for MMA events. After more than 20 years, the UFC is still going strong and attracts some of the most talented fighters in the world. All MMA betting sites focus the majority of their attention on the UFC. You may occasionally find bets for other organizations, but the UFC is the big one. Some betting sites focus exclusively on the UFC.  See our page about UFC betting sites to learn more about the league.
Bellator Betting Sites
Bellator a US-based MMA organization that ranks behind only the UFC in terms of viewership and prestige. Although not as large as the UFC, Bellator does put on entertaining matches and fighters see it as a great accomplishment to earn a spot in Bellator.
Pacrase Betting
Pacrase is a longstanding MMA organization with roots dating back to 1993. It started out with more of an emphasis on wrestling and ground fighting, restricting closed-fist strikes to the head and knee strikes to downed opponents. The organization has since updated its rules and now resembles the MMA we know and love today. Pancrase doesn't have any television deals in the United States, but it does host large and well-received events in Japan.
World Series of Fighting Betting
The WSOF is an up-and-coming MMA organization that was formed in 2012. Its first event was held in November of 2012 and the organization has since signed a deal with NBC Sports. It is too early to determine how successful the WSOF will be over the long term, but it is off to a strong start.
Cage Warriors Fighting Championship Betting
The Cage Warriors Fighting Championship (CWFC) is based out of London and hosted its first event in 2002. The CWFC is the largest MMA organization in Europe and hosts events around the world. Numerous big names in the UFC first gained recognition in the CWFC before moving over to fight in the US.
Xtreme Fighting Championship Betting
The Xtreme Fighting Championship (XFC) got started in 2007 and operates primarily in the Southern United States. However, the organization is growing and is now pursuing events around the world. The XFC prides itself in finding undiscovered fighters, training upcoming fighters and helping grow the sport from the ground up.
Latest MMA Updates