In the past 20 years we've seen mixed martial marts (MMA) established as a legitimate, worldwide sport complete with athletic commissions and fighter safety precautions. Matches are broadcast around the world and generate significant interest. We cheer as established fighters defend their titles and take notice when underdogs come out of nowhere to challenge those titles. It all comes together to create one of the fastest-growing sports in the modern era.
Not surprisingly, MMA betting online is growing right along with the sport itself. All the biggest MMA betting sites offer odds on which fighter will win, how long bouts will last, and how fights will end. If you thought it was exciting just to watch a fight, wait until you see what it's like to wager money on the outcome.
Where to Bet on MMA Online
You can bet on mixed martial arts at most established online betting sites. If you visit any sportsbook, you should see a section devoted to fighting.
It is not difficult to find MMA betting sites, but some operations are better than others. The best MMA betting sites offer bets on the biggest matchups, and many of the smaller, lesser-known bouts.
There are a couple of reasons MMA betting websites listed on this page stand out above the competition. First of all, they offer more than just a couple of bets on big fights. These brands we recommend cover nearly all professional MMA fights. In many cases, entire UFC cards are listed with numerous bets open on every single fight.
Reputable MMA betting sites get their odds up early. Last minute UFC betting lines are not optimal because that makes it more difficult to find value lines. Fighter health is always in a state of flux and the sites that get their UFC odds up late make it difficult to find favorable prices.
Of course, that can work both ways. Sometimes you get your money in early only to find out later that your fighter is dealing with a training-related injury. But still, early lines always give you more options.
Types of Mixed Martial Arts Bets and Wagers
The majority of MMA bets fall into one of three categories. The most popular and straightforward wager is the matchup bet, or predicting the winner of the fight. Other bets revolve around how long the fight will last, or how it will end.
MMA Matchup Bets
In a matchup bet, each fighter is listed along with his payout odds. The fighter who is viewed as the most likely to win will always come with a lower payout than the fighter who is viewed as the underdog. For example, the first Chris Weidman/Anderson Silva fight had Chris Weidman listed as a major underdog.
If you would have placed a bet on Chris Weidman, you would have won more money than you risked. On the other hand, bets on Anderson Silva were set up so that you had to risk more than what you could have won. Silva was the clear favorite going into that fight.
Sometimes, fights appear fairly even. You might have two relatively unknown fighters or two very well-known, dominant fighters facing off. In that case, MMA betting odds are usually fairly close to even. For every dollar you wager, you'll get about a dollar in winnings.
Betting When the Fight Will End: Rounds Betting
Try to guess the round in which the fight will end. Each round will be listed with its own payout odds. So if you think Fighter A has a very good chance of a first-round knockout, you would place a bet on the first round outcome. If the fight ends during that round, you win the bet.
In most cases, it doesn't matter which fighter wins. The only thing you need to do is correctly pick the round in which the fight ends. HOW it ends does not matter. It only matters that the fight ends in that round.
However, you may see variations in which you can pick the fighter AND the round. Same idea, except now you need to predict the winner and the round. This makes the bet a little harder to win, but it comes with more attractive payouts.
Betting on How the Fight Ends
Predict how the winner of the fight will achieve victory. Will it be a striking knockout, submission, TKO, disqualification, or decision? The odds of each outcome will vary based on the fighters' styles and history. If you two known strikers are facing off, knockout options will pay less because knockouts are more common with strikers.
Most "how the fight will end" bets also require you to pick the winner. So this leaves you with figuring out two things: who will win and how that person will win. Again, these bets are more difficult to win than regular matchup bets, but the potential payouts are nice.
Other MMA Wagers
Sometimes you'll find other random wagers at MMA bookmakers. These other bets are mostly self-explanatory. For example, some online MMA betting websites offer wagers on whether or not the fight will go the distance. A simple yes or no option is all it takes.
MMA Leagues and Organizations
"Mixed martial arts" is the umbrella term given to everything that falls into the general category of no-holds barred fighting. If it includes hand-striking, grappling and kicking, it is classified as mixed martial arts. There are hundreds of MMA organizations. Most are local, small-time organizations, a few of them are large, international organizations.
Here's a look at a few of the largest MMA organizations.
Ultimate Fighting Championship Betting
The Ultimate Fighting Championship (UFC) is the most high profile MMA organization of them all. The UFC got its start in 1993 and has since grown to become the premier organization for MMA events. After more than 20 years, the UFC is still going strong and attracts some of the most talented fighters in the world. All MMA betting sites focus the majority of their attention on the UFC. You may occasionally find bets for other organizations, but the UFC is the big one. Some betting sites focus exclusively on the UFC.
Bellator Betting
Bellator a US-based MMA organization that ranks behind only the UFC in terms of viewership and prestige. Although not as large as the UFC, Bellator does put on entertaining matches and fighters see it as a great accomplishment to earn a spot in Bellator.
Pacrase Betting
Pacrase is a longstanding MMA organization with roots dating back to 1993. It started out with more of an emphasis on wrestling and ground fighting, restricting closed-fist strikes to the head and knee strikes to downed opponents. The organization has since updated its rules and now resembles the MMA we know and love today. Pancrase doesn't have any television deals in the United States, but it does host large and well-received events in Japan.
World Series of Fighting Betting
The WSOF (Update, now the PFL) is an up-and-coming MMA organization that was formed in 2012. Its first event was held in November of 2012 and the organization has since signed a deal with NBC Sports. It is too early to determine how successful the WSOF will be over the long term, but it is off to a strong start.
Cage Warriors Fighting Championship Betting
The Cage Warriors Fighting Championship (CWFC) is based out of London and hosted its first event in 2002. The CWFC is the largest MMA organization in Europe and hosts events around the world. Numerous big names in the UFC first gained recognition in the CWFC before moving over to fight in the US.
Xtreme Fighting Championship Betting
The Xtreme Fighting Championship (XFC) got started in 2007 and operates primarily in the Southern United States. However, the organization is growing and is now pursuing events around the world. The XFC prides itself in finding undiscovered fighters, training upcoming fighters and helping grow the sport from the ground up.
UFC Betting Sites
An event hosted on a November evening in Denver, Colorado looked like a one-off spectacle that had no chance of ever being repeated. It was called the Ultimate Fighting Championship (UFC) and billed as a "no holds barred" fighting tournament. No gloves no rules; two men enter the cage and only one walks out. I can remember at the time wondering if this was even real.
Well, it was indeed quite real and it would eventually have a profound impact on professional fighting in North America.
The first UFC was a rough product of questionable legality, mismatched fights and a tournament format that had competitors fighting multiple times in a night. In a word, it was awesome. Today's product is polished, sanctioned, and has a set of rules that protect the fighters and the organization itself.
Fights are always fun for a wager, especially in the UFC where we get to know so many different fighters. It's always fun to just sit and watch a match, but it's so much more intense to back a fighter with real money. When you have a stake on the action at UFC betting sites, the highs are higher, and the lows are lower.
Give a fan a bet, a beer, and a fight to watch and that's all one needs for a great night.
Best UFC Betting Sites
The UFC may be going stronger than ever these days, but it's still a pretty niche sport compared to the likes of football, NASCAR and so on. You have to do a little looking around to find a betting site that is consistent about putting up UFC and MMA wagers. Some sites are hit and miss while others are always good for a fight bet.
There are two things in particular to look for in a UFC betting site. First is the safety of the site. There's no point in betting somewhere where it's not a guarantee you'll even be paid. There have been cases in the past of people setting up online sportsbooks that look legitimate but are in fact anything but. That's the only real downside of UFC betting online.
The good news is you can mitigate the risk by sticking with established sites that are known for paying out winners and providing an all-around safe environment. The main thing I always look for in a site is history. How long the site has been online, what types of reviews it receives from other people and what my own experiences have been all play a part in determining which sites I recommend to our readers.
It's rare to find UFC-specific promos or bonuses. For the most part, the only bonuses you'll get when you sign up somewhere are general sports betting bonuses that are offered to all new players. Nearly all major betting sites welcome new customers with extra cash that can be used to place wagers and win real money.
How to Bet on a UFC Fight
In combat sports such as UFC/MMA and boxing, there are four major categories of wagers that you're likely to see. Each of these types of wagers in some way requires you to predict either who will win the fight or how the fight will end.
UFC Moneylines
Moneyline bets on the UFC are straight-up wagers on who will win the fight. In almost every fight, one fighter is considered the favorite and one is considered the underdog. The bookmaker's goal in setting the odds for any fight is to book roughly an equal amount of action on each side. Thus, they alter the payout odds to make both sides attractive to bettors.
The bookmaker accomplishes this goal by offering bigger payouts for the underdog and smaller payouts for the favorite. For a historic example, let's take a look at the odds that were offered on the first Chris Weidman vs. Anderson Silva matchup.
Anderson Silva: -215
Chris Weidman: +165
Anderson Silva opened as a clear favorite in their first fight, coming in at -215. This means that for every $1.00 in winnings, you would have had to risk $2.15. For example, a $215 wager on Anderson Silva would have netted you $100 had he won the fight.
Chris Weidman came in as the underdog at +165. Whenever you see a positive moneyline, it shows how much money you stand to win per dollar wagered. A $100 wager on Weidman would have netted you $165 in profits after he won the fight.
The odds format used in this example are called "American odds" due to their popularity in North America. In other countries, you might see decimal or fractional odds. The different formats relay the same information but in a different format. Here's what that same fight would have looked like in each of those formats:
Anderson Silva: 1.467 (decimal) or 20/43 (frational)
Chris Weidman: 2.65 or 33/20
Round Betting
This is a wager in which you attempt to predict the round in which the fight ends. You can place bets on whether the fight will end in the first, second, third, fourth, fifth round or go to a decision. The oddsmaker sets the odds for each round based on how likely it sees each outcome.
In a fight between two aggressive, dynamic strikers, the bookmaker is likely to view it as more likely that the fight will end before reaching a decision. The betting odds will reflect this with lower payouts for early rounds and higher payouts for the decision result.
A fight between two methodical grinders or point-fighters has a higher chance of going to a decision. Thus, wagers on the fight ending early would pay more. Wagers on the decision outcome will pay less.
UFC Totals Betting
A totals bet in fighting is a variation on round betting. In this wager, the bookmaker sets a "total" that represents the number of rounds that the fight is expected to less. For example, a bookmaker might set the total at 2.5 for a fight between two aggressive strikers. You can then come in and wager on the fight either ending in less than 2.5 rounds (this would be called "taking the under"). Alternatively, you could "take the over" and wager on the fight lasting longer than 2.5 rounds.
UFC Props Bets and Specials
UFC proposition bets cover a variety of other potentials not related to predicting the winner. One very common prop bet in mixed martial arts matches is a prediction on how the fight will end. The bookmaker provides a list of possible outcomes and their payouts. You can then wager on which of these outcomes were' likely to see.
Example:
Fight ends in KO: 7/1
Fight ends in decision: 2/1
Fight ends in TKO: 5/1
Fight ends in submission: 3/1
Fight ends in disqualification: 10/1
Other types of prop bets could cover things such as predicting whether or not the fight lasts at least one full round, how many rounds each fighter wins, how the fight is scored and so on.
Basic UFC Betting Tips and Strategy
Let's start with the basics. Bankroll management should be foremost in your mind at all times. This is the most important strategy for any type of wagering because nobody can win them all. It doesn't matter how good you are and how much you know about the UFC; you won't win every wager. The only way to ensure your bankroll survives the natural variance that accompanies betting on future events is to keep your wagers small in relation to your total bankroll.
If you want to make a serious run at building a bankroll without having to deposit, you need to keep your wagers equal to about 2-5% of your bankroll. If you have a $1,000 bankroll, for example, each wager should be no more than $20 to $50. This gives you the best possible chance to recover from the inevitable dry run without having to redeposit.
Next up, I strongly urge you to consider signing up for an account at a couple of reputable UFC betting websites and splitting your bankroll across those accounts. This allows you to go line shopping before each wager. Occasionally, one book pays more for the underdog or requires less risk on the favorite than the other. A habit of always shopping for the best line guarantees better results over the long run.
Don't Get Caught up in the Hype
This is something to keep in mind for all sports, but it is especially prevalent in mixed martial arts. The UFC does an excellent job of promoting fighters, hyping events and inserting itself in the news. On top of that, fanboys of each fighter always come out of the woodwork in the days before a big fight to tell you why Fighter A stands no chance against Fighter B.
If you take what you read in the news, on blogs, and at discussion forums, you're going to be all mixed up. It's OK to read up on other peoples' opinions, but remember that nobody ever has the lock in a no-holds barred fight. We've seen time and time again that fan favorites are far from invincible.
It is better to look at style matchups. In modern MMA, a fighter's skillset consist of some combination of wrestling, submission grappling, standup striking, footwork/ring control and toughness. Additionally, each fighter has a general "overall" style that could be described as technical (GSP), brawler (Wanderlei), counter striker (Machida) and so on.
Style matchups make fights. When you put a brawler against a counter striker, that tends to play into the hands of the counter striker. Likewise, wrestlers tend to have the advantage over standup strikers. These are broad generalizations to be sure, but that's a part of what you have to think about when analyzing any upcoming fight. How do these two fighters' styles match up?
Big name favorites tend to be overvalued by the betting public. A lot of the time when you have someone with major name recognition slated to fight, people come in and push the line way off balance. The favorites are favorites for a reason, but you can find significant value in the underdog if he has the right style to negate what the favorite brings to the octagon.
Let's go back to the Weidman-Silva matchup. Chris Weidman was long described as a "nightmare matchup" for Anderson Silva. He had the wrestling credentials (NCAA Division I All-American), submission grappling credentials (went deep in the ADCC after 1 year of Brazilian Jiu Jitsu) and held a perfect pro fighting record.
Anderson Silva was noted for his counter striking style and unorthodox high level standup, but was known to have a weak spot against wrestlers as can be seen in his fights against Chael Sonnen. Nonetheless, the betting public favored Anderson Silva by a wide margin, eventually pushing the line to -295.
Even after Weidman defeated Silva, the line opened once again with Silva as a -175 favorite. And once again, the public pushed the line to -225. And once again, the betting public lost big on Silva.
Granted, hindsight is always 20/20 and Silva was one of the most dominant fighters in the history of the sport. But still, it shows that the hype doesn't always match the reality. The reason I use this example is to show both the importance of noting style matchups and in not getting caught up with the sentiments of the general public when it comes to big name fighters.
Don't be afraid to come to your own conclusion and take the contrarian position. If it blows up in your face, well, at least you practice smart bankroll management… right?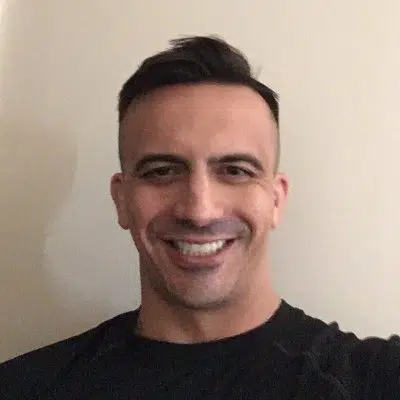 Wes Burns has more than a decade's worth of experience as a writer, researcher, and analyst in the legal online betting industry and is co-founder of OnlineBettingSites.com. Wes approaches his work from the viewpoint of players.