Cricket betting sites have seen a surge in popularity recently, largely due to the introduction of Twenty20 cricket and the emergence of the Indian Premier League (IPL). This traditional game has gained a whole new following among younger fans interested in these new, exciting formats.
Cricket betting websites have piggybacked on the growth of the sport and it's now commonplace for most sports betting sites to host wagers on cricket. Operators often have a broad and deep variety of wagers on major matches and even lower-profile games.
Below is a list of a select few online cricket betting sites we have rated top of class, with the best odds and offering punters the most value for their action.
Best Online Cricket Betting Sites
Of all the sports in the world, cricket is particularly well-suited for online wagering. The variety of possible wagers on any given match is almost endless. There are cricket wagers on what team will win, bets on the top run-scorer, most wickets taken, points totals, and more. On top of all that, cricket is never really out of season.
Choosing a cricket betting site is the most important task you have as a punter, with the safety of your funds being the number one priority. Deposit bonuses and signup promotions are nice, but nothing ranks higher in importance than ensuring your money is kept safe and your winnings are paid.
Knowing where to play is a matter of experience. Once you've been involved in the industry for as long as we have, you start to collect experience.
The cricket betting websites recommended on this page are all very established in online sports betting. Most of these establishments are a decade old at the minimum. Some have been online since the 90s, while others have had land-based shops open for many decades. This kind of staying power indicates financial stability and an ability to maintain good standing in the industry.
That's our main requirement for any cricket bookmaker. Other considerations are how many events are covered, what types of wagers are offered, and the value of welcome promotions.
Formats and Variations of Cricket
Cricket is played in a variety of forms, both internationally and domestically. International test cricket is a traditional form of the game and remains very popular, largely considered the most challenging form of the sport. A test match is played over five days, with each of the two competing teams getting two innings. Most cricket test matches are played as part of a series of four of five matches, usually spread over a couple of months. Test match cricket provides plenty of betting opportunities throughout a series.
Domestically, most cricket-playing nations have leagues where club teams compete in a season of one day games. These games usually see the teams have one limited overs innings each. Betting on domestic matches is particularly common in nations such as England where there is a rich history of the game.
One Day Internationals (ODI) provide more opportunities for betting on cricket. An ODI match will see two competing international teams play one innings of fifty overs each. Like test cricket, these are often played as part of a series between two nations or as an international tournament – such as the ICC World Cup.
Twenty20 cricket is a relatively new form of cricket but has proved phenomenally popular, at both club level and internationally. Twenty20 cricket is a much faster paced game, which each team getting just one inning of 20 overs. The recently introduced Indian Premier League is played in this format and the IPL has gained a worldwide following as probably the world's most glamorous cricket tournament.
Types of Cricket Bets And Wagers
Between the different formats of cricket, the complexity of the sport and worldwide interest in the game, cricket bookmakers have a lot of fodder for coming up with wagers. It's not uncommon to find several dozen wagers offered on a single high-profile match. Let's take a look at some of the wager-types that you're most likely to see when you bet on cricket matches.
Cricket Match Betting (Fixed Odds) – Match betting can be done on any cricket match in any format. In short, you select the team you think will win and place your bet on them. If your cricket bet wins, you are paid according to the listed odds. The odds are usually presented in either a fraction format (for example 2/1, which means you would win $2.00 for every $1.00 bet, plus your stake back) or decimal format (for example 3.0, which means you would see a return of $3.00 for every $1.00 bet, including your stake).
Cricket Moneyline Bets – Cricket moneylines are basically the same thing as a match bet, except with a different odds format. Money line odds (also known as American odds) are used to show how much you are being asked to risk and how much you stand to win. For example, Team A vs. Team B might have the odds set at Team -600 and Team B at +400. In this example, Team A is a big favorite. The -600 means that you would have to risk $6.00 for every $1.00 in winnings whereas the +400 shows that a $1.00 wager on Team A would net you $400 in winnings.
Top Batsman / Run Scorer – The top run scorer is another particularly popular cricket bet due to its simplicity. You choose which batsman you think is going to score the most runs and make your selection. In an individual match, there will usually be a market for the highest run scorer in the match and a market for the highest run scorer on each team. In a series or tournament, you can bet on the highest run scorer throughout all the matches.
Top Bowling Figures – This is similar to the top run scorer bet except you are betting on which bowler will take the most wickets. Again, you can bet on individual cricket matches or across a tournament or series.
Cricket Futures or Outright Bets – An example of a futures or outright bet in cricket would be betting on the winner of a particular tournament or series. For example, at the start of the ICC World Cup, you would choose which nation you believe will triumph in the tournament and make your selection accordingly.
Cricket Totals and Over/Under Bets – These sorts of bets are common in cricket and there are usually a number of markets open in most matches. In cricket an Over/Under bet might be on the combined number of runs both teams will score. A bookmaker will set an amount, for example 500 runs, and you must select whether the actual amount will be over or under that figure and place your bet accordingly. Over/Under bets can also be made on the number of wickets a specific bowler will take, the number of catches throughout the match, the total number of boundaries hit and many other outcomes.
Cricket Specials/Prop Bets – Specials, or prop bets, are not as common in cricket as some other sports, but most bookmakers offer cricket prop bets on the major matches. Special bets could include markets such as whether the total number of runs is an odd or even number, who will score the most boundaries or who will hold the most catches.
Daily fantasy cricket is also growing in popularity as an alternative to traditional sports betting. If you like the idea of taking over as team manager and building your dream lineup to represent you in real money contests, you can read more here:
Major Cricket Betting Events, Leagues, and Markets
Some of the biggest cricket events in the world deserve their own dedicated page. If you have an interest in a specific competition, see the link below to read more and get a heads-up on the best places to bet on that particular event.
Betting on The Ashes: The Ashes is a test cricket series that is played every two years between England and Australia. The series has been contested since 1882 and is arguably one of the most famous international rivalries in world cricket. Each Ashes series consists of 5 separate test matches under standard test match cricket conditions. Most test match series offer plenty of online cricket betting opportunities, and the Ashes is one of the greatest cricket event of all.
The Ashes is one of the most famous test cricket series in the world. Even though it is only ever contested between two nations – England and Australia – it attracts international audiences and coverage at virtually all cricket betting sites. The first test match between the two nations was played in 1877, though it was not referred to as The Ashes until a few years later, in 1882. The name came about after England lost a test match to Australia on British soil for the first time. A British newspaper – the Sporting Times – declared that English cricket died and, to quote, "the body will be cremated and the ashes taken to Australia".
During the following English tour of Australia, a small urn was presented to the England captain – Ivo Bligh – which was rumoured to contain the ashes of a burned bail. Ever since then, the term "The Ashes" has been applied to the test series. Since the test series in 1998, a Waterford Crystal replica of the Ashes urn has been introduced as the official trophy to be presented to the winner of the series.
Betting on the Cricket World Cup: The ICC Cricket World Cup is the biggest tournament for men's one day international (ODI) cricket. The ICC (International Cricket Council) views the ICC Cricket World Cup as the most important cricket tournament in the world.
The ICC Cricket World Cup is held once every four years and is contested by the ten major test and ODI playing cricket nations, plus additional teams who must earn their place through a qualifying process. The very first Cricket World Cup was held in England in 1975, and contested by just eight teams – with the West Indies beating Australia in the final. England went on to host the next two tournaments, before India and Pakistan held the 1987 tournament.
The most successful team in the history of the tournament has been Australia, who have taken an impressive four titles. As recently as 2011, India became the first team to win the ICC Cricket World Cup on home soil, when they were co-hosting the tournament with Bangladesh and Sri Lanka.
Betting on the Indian Premier League: The Indian Premier League (IPL) is a relatively new cricket competition, introduced by the Board of Control for Cricket in India in 2008. It is one of the most glamorous cricket competitions there is, and is based on the increasingly popular Twenty20 format of cricket. Some of the top cricket players from around the world take part in the tournament and it attracts a huge amount of interest from cricket fans.
The Indian Premier League was first played in 2008 and has been a huge success in a relatively short period of time. In just its fourth season, the brand value of the IPL was estimated to be nearly $4 billion. It is played using the fast paced, exciting format of Twenty20 and features some of the best known international cricket players, so it is perhaps not surprising that it has attracted large audiences already. Despite the fact that it has only nine teams competing for the league, it seems likely that the Indian Premier League will continue to go from strength to strength.
Given that cricket is such a popular sport to bet on, it is no surprise that most online bookmakers have online betting markets for the IPL. There are only nine teams that take part in the IPL, so it is not too difficult to have a look at the players in each team and make an informed decision about which team you think is going to win the league.
There is an annual auction for international players and a period when teams can trade players, so it is advisable to wait until after then before placing a bet. Once you know which players are going to be turning out for the teams, it is much easier to predict which team you believe will be the strongest over the season.
Basic Online Cricket Betting Strategy
Cricket generates a plethora of statistics. Statistics such as bowling figures, batting averages, historic matchups, centuries, strike rate, and run rate are readily available, and provide a valuable insight into the form of both the individual players, and the teams. When betting on cricket markets such as top run-scorer, studying the form of the players involved is sometimes better than merely watching the game.
Many cricket matches see two teams of a similar standard competing, with no major favorite or big underdog. If you are placing a match bet or moneyline bet on cricket, knowing the form of the respective team gives you a greater chance of picking the winning team.
It is equally important that you use a reputable cricket betting site with competitive odds. Even better, sign up for an account at a few cricket betting sites and shop around for the best cricket odds before you place each bet. Even small differences in the odds add up over time.
Bankroll management is another must-have skill for long term success of cricket bettors. Take your time, wait for lines that make sense and only place wagers when you have a good reason to believe you have the advantage.
Check the Forecast: Weather Plays A Role In Cricket Betting
The weather in cricket plays a big role, especially in the longer formats. Cricket isn't played in the rain or in bad light, mainly for player protection. Different weather conditions impact how any given game pans out. A dry, sunny, warm day will favor the batsmen due to the fact that the ball deviates less in those conditions. A damp, overcast and humid day will assist the deviation of the ball, in turn making batting harder and favoring the bowling side.
Establish the Standard of a Team for Each Discipline
Each format will favor some teams over others and it's important to establish which teams are best at each format. A team that may lay number one in the world in test matches may be woeful when it comes to Twenty20 and vice versa. Establishing which teams are strongest with each discipline will put you in good stead for each variant of the game.
Note Head to Heads
Check historic matchups between teams before placing a bet. For whatever reason, some teams just seem to have the advantage over others. Poor matchups can kill teams that should otherwise be favored. The average person doesn't do this type of research and the lines don't always reflect the reality of the matchup.
Check Form of Teams on Specific Grounds
Similarly to having a bogey team, some teams have a bogey ground where no matter how many times they have played there they have failed to win or rarely been successful. This comes more into fruition when teams from other continents travel around the world. A quick example would be of England's poor record at sub-continent countries such as India and Sri Lanka where wins over the past 20 years have been few and far between. This comes even when they have been, on paper at least, the far superior team.
Establish Strengths and Weaknesses of Both Sides
Before betting on any cricket match, it's imperative that you work out which are the strengths and weaknesses for each team. Once you have established this you can then compare to see where one team may have the edge over the other team and see if the cricket betting odds yield any value from your research.
Apply Average Scores
Noting what the average first innings score at a ground is vitally important, especially in the shorter formats of the game such as one-day internationals and Twenty20. Each ground has different variables, such as size, condition of pitch, overhead conditions, and even atmosphere in the ground, all of which will contribute as to what's a good score and what's not. From this information, we can quickly determine how the team batting first has fared, and then look at the cricket betting odds to see if they favor our findings.
Select a Comprehensive Cricket Betting Platform
Cricket coverage can vary depending on where you wager. It's important to first work out which sort of markets you want to target for your cricket betting and then find a bookmaker which can accommodate your specific needs.
It's worth spending a little time to check out a few cricket betting sites before you sign up. Look at the wagering options and see what they have on offer. In our experience, the best cricket betting sites tend to be those with an international focus.
Take Advantage of Live "In Play" Cricket Betting
The live betting scene is one that is now in full flourish via an array of online sports betting sites. Cricket is a sport that hasn't been left behind and you can find a host of live markets from a number of the larger cricket websites. Live cricket betting sites allow you to take advantage of your knowledge and apply it to each match.
You can react to changes in the game and more importantly spot times where the games may have a momentum shift and allow you to get in and out with a good price. Live cricket odds change quickly, so it's important that you're quick to take full advantage of these markets.
Expand your Markets
These days, many of the larger online cricket betting markets actually occur in India, with the likes of the IPL drawing large audiences. There are some serious opportunities to be had in emerging markets that don't yet get the coverage they deserve.
Even the biggest cricket betting sites only have so many resources to expend on setting the lines for smaller, less popular leagues. Less time spent on setting the lines results in inefficiencies, and inefficiencies result in opportunities for the savvy handicapper. If you're willing to put in the time to study those smaller cricket markets, you'll find that there is some serious profit to be made.
Cricket Spread Betting
Cricket spread betting markets are some of the most underused and undervalued. Due to the large variables in cricket (runs scored, wickets taken, batting partnerships, bowling spells etc.) the possibilities on spread betting are endless and massively disregarded by most cricket bettors.
In cricket spread wagers, online sportsbooks pick a range of potential outcomes. You then can then place a wager that the actual outcome will be more than or less than the bookmaker's predicted spread. The more right you are, the more you get paid.
For example, let's say the cricket betting odds for runs scored was set at 280 to 300 for the first innings. If you think the total will be higher than the spread, you could wager an amount of money per run scored in excess of the spread.
An example from a historic matchup between the West Indies and England had the bookmaker set a line of 370-390 for the West Indies' first innings. One anonymous punter took the over on 390 at £2 per point and the West Indies managed to amass a staggering 767, netting the bettor a cool £754 for his troubles.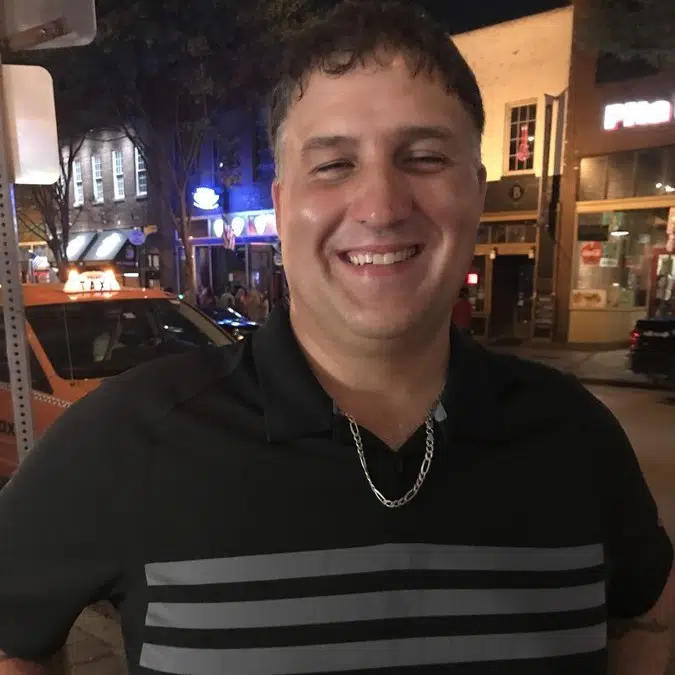 Mike Murphy is the founder of OnlineBettingSites.com and has over 10 years of experience in the legal online betting industry. A regular attendee of industry trade shows and conferences, Mike is a strong proponent of regulated markets and responsible gambling policies.