Online betting and darts are intrinsically linked these days. A good portion of the money earned by pros is related to sponsorships from the world's major darts betting sites.
Most of the major darts championship events are named after large UK and European sports betting sites.
Best Darts Betting Sites
Typically, the largest bookmaking sites have always been the best places to bet on darts. Real money darts bets are offered at established betting sites that have the resources to cover niche sports.
A quick look at the Professional Darts Corporation (PDC) website shows a majority of their events are sponsored by big names in the gambling world. Events such as the William Hill World Darts Championship, 888.com European Championship, and the BetVictor World Matchplay are just a few examples.
The sport has made quite a comeback in recent years and much of that success can be attributed to darts betting online.
Darts Betting Bonuses and Promotions
Bonuses and promotions always work as tiebreakers when choosing between darts betting websites. I don't think bonuses should be your primary consideration because safety and reputation are much more important. But if you have a choice between two darts betting sites that are both safe and need to narrow it down, a look at the promotional offerings can help make the final decision.
All gambling sites on the offer some sort of first deposit bonus to new customers. This is just one of the ways in which they all compete for your business. The extra cash that you get from these types of darts betting bonuses can be used to place additional wagers and hopefully win a few extra bets without having to risk only your own money.
Deposit bonuses at darts betting sites aren't exclusive to just these two examples. Again, every site has some sort of welcome offer for new customers. If you scroll back up and take a look at my list of recommended brands, you'll see they all offer something extra in return for your business.
What to Look for in Darts Bookmakers
There are a few considerations when choosing where to bet on darts online. First is the site's reputation for safe wagers and fast payouts. No matter what you like to bet on, the first question should always be "is this a safe place to play?"
Safety is determined by researching how the brand has carried itself over the long term. It's easy to find which operators have suffered major controversies, had problems paying out winners or suffered from poor security measures.
Next is the darts bookmakers ability to maintain consistent coverage of events. All darts betting sites worth considering will offer odds all big events. This would include all the major PDC events such as the World Darts Championship, World Grand Prix, the BDO World Championship and so on.
Format for Professional Darts Matches
The format for professional darts is fairly uniform around the world. There are countless variations in amateur play, but pro darts typically takes the form of a knockout tournament or match-play event. The most common darts variation hosted in professional competition is called "501."
In 501, each player begins with a total score of 501. The goal is to reduce that score to exactly zero by throwing darts and hitting high-scoring sections of the board. Every point scored on the board reduces the player's point total by that number. Whoever gets to zero first wins the game.
Most games require the player to reach exactly zero points by throwing a double. For example, if you have 38 points remaining, you would need to hit double 19 to end the game. Landing on exactly 1 point or going negative results in your score being reset to whatever it was before your turn.
Players in darts matches take turns throwing three darts. In many competitions, each game is divided into a predetermined number of "sets," with each set being contested over a number of "legs." The goal of each player is always to get down from 501 points to zero as quickly as possible.
Types of Darts Bets and Wagers
Online darts wagers typically come in one of three types: match bets, futures and prop bets. These three variations cover 99% of everything you'll ever run across when betting on darts online.
Darts Match Betting: This is a straightforward wager in which the bookmaker selects two darts players. Your only job is to predict which of these players wins the matchup. Moneylines are used to even the odds when there is a perceived mismatch. This means that when you bet on the dominant player, you're asked to risk more money than someone who takes the underdog.
Darts Betting Futures / Outrights: A futures bet (sometimes called an "outright") gives you a selection of darts players who are expected to compete in some upcoming tournament. You choose one or more players and your wager wins if the player you choose wins the whole thing. Payouts are reflected in each contestant's perceived likelihood of winning the tournament. A wager on Phil Taylor, for example, would pay much less than a wager on some unknown newcomer.
Darts Prop Bets / Specials: The prop bets category is used as a catch-all for a whole assortment of different wagers that don't fit clearly under either of the other two types of bets. A few examples of prop bets would be betting on the total number of 180s scored, whether or not someone will get a nine dart finish and who will achieve the highest three dart average.
Betting on the World Darts Championship
The Professional Darts Corporation (PDC) World Darts Championship is one of the biggest tournaments offered at darts betting sites. It takes place each year from late December to January in London, at the Alexandra Palace. The tournament has steadily grown in popularity since its inception in 1994 and currently attracts significant numbers of television viewers. It also attracts a fair amount of interest from darts bettors. Darts doesn't generally present as many wagering opportunities as some other sports, but we have some information below on some of the more common odds available on the PDC World Darts Championship.
The PDC World Darts Championship was formed in 1994 following a disagreement with the British Darts Organisation (BDO). Since 1994 up until the time of writing this, only five different players have won the tournament. Dennis Priestley and Raymond van Barneveld have both won the tournament once, while John Part and Adrian Lewis have won it twice. The tournament has been absolutely dominated by one player though – Phil "The Power" Taylor. In one of the most consistent records in any sport ever, Taylor has won the tournament a stunning 13 times, including 8 in a row. He has also been runner up 3 times, meaning he has reached the final 16 out of 19 times.
Darts Betting Tips and Strategy
Darts betting strategy can be difficult because not a whole lot of information is available. The form of players is obviously important, and keeping on top of different players' form is key to making successful bets. The problem is that it's pretty easy to check up on who's hot and who's not. The oddsmakers stay current and are able to price the darts betting odds fairly efficiently. This makes it difficult for punters to find advantage plays.
Futures at darts betting sites are perhaps the most difficult of all. Phil Taylor is always a force to be reckoned with and the lines reflect this. In most cases, it's a bad play to wager on the favorite of any one event. If you insist on taking a darts futures bet, look for the underdogs and be prepared for high variance.
Matchup wagers give you a better chance at taking home a win. In a matchup bet, both sides usually have a pretty decent shot at coming through. The online darts betting odds are adjusted for each side and you can sometimes find an undervalued player in a straight darts matchup bet. Your pick doesn't have to beat the entire field; he just has to beat that one opponent to come through for you.
Bankroll management is a key strategy for profiting at online darts betting. No matter how confident you are in a position, keep individual wagers small in comparison to your total bankroll. This is especially true in darts where the margin of error is so small. Sizing each wager so that it accounts for no more than 2-5% of your bankroll is a safe starting point.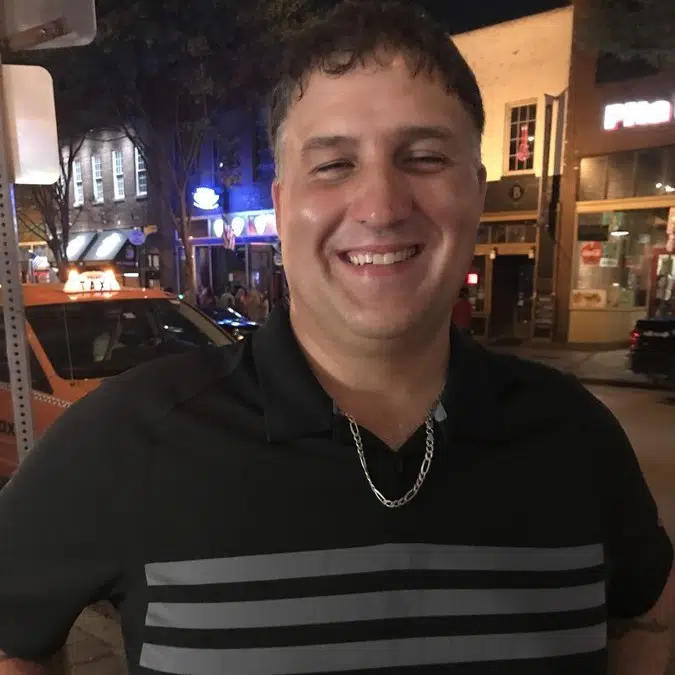 Mike Murphy is the founder of OnlineBettingSites.com and has over 10 years of experience in the legal online betting industry. A regular attendee of industry trade shows and conferences, Mike is a strong proponent of regulated markets and responsible gambling policies.