We're here to help sort through all the best tennis betting sites. Safety and reputation are always our main priorities when looking at tennis bookmakers. We list tennis betting sites that are recognized and trusted with a long history in the industry. The tennis betting websites you see on this page are all established, each with a long history of providing a safe and fair experience for customers.
When it comes to tennis betting online in particular, one thing to look for is coverage of the sport.
Tennis betting sites that deliver on all three counts (safety, reputation, and tennis coverage) get our seal of approval. If you're in the market for a new tennis betting website, these are places you should consider first:
Best Tennis Betting Sites
Now that we've discussed what to look for at tennis sportsbooks, let's talk about getting started and actually placing wagers. Feel free to skip past this section if you're already experienced.
Step one is to visit your tennis bookmaker and sign up for an account. This part is simple – just click the "join now" or "sign up" link and follow the instructions on the screen to set up your account. Make sure you give them your real information at this point. They'll need that later to send you your payments.
Before you can bet on tennis online, you need to fund your account. Choose a reliable deposit and withdrawal method so you can claim any winnings.
Tennis Friendly Welcome Bonuses
All tennis betting sites offer deposit bonuses to new players. Deposit bonuses give potential customers an incentive to sign up and make a deposit.
Tennis betting bonuses are legitimate offers assuming you're dealing with reputable Tennis bookmakers.
In most cases, any bonus money that you get is placed in a pending account and then released after you place a few wagers with your own funds.
The size of the bonus is usually related to the size of your deposit. This is called a match rate bonus and that's what they're referring to when they say you'll get a "100% bonus" on your first deposit. In this example, a 100% bonus would essentially double your first deposit.
The main thing to know before claiming a bonus is that you cannot deposit and then immediately withdraw. You will always need to place a certain number of wagers before you can withdraw the bonus money.
Are deposit bonuses a good deal? Yes. Even though they always come with terms and conditions, the bonuses you see offered by mainstream sites (such as those listed here) are worthwhile.
Place Educated Tennis Bets
The best tennis betting websites cover all major matchups from around the world. These include the Grand Slams, ATP tour events, and certain WTA events.
You'll find a list of open events by logging into your account and clicking "tennis" from the sidebar of the main lobby. Generally, you'll see a list of upcoming matches and/or categories of wagers. Click on any of the options shown in the middle of the screen to see what you can bet on right now.
The general idea is the same everywhere. You'll always know how much you're risking and have a chance to confirm your bet before you finalize it.
Once you choose your bet and confirm, that's the end of it. Now you can watch tennis and see how your predictions play out. If your wager is a winner, you will be paid immediately.
How to Bet on Tennis Matches
The betting options for tennis are diverse. Major tennis betting sites cover everything from the Grand Slam events to ITF events, the ATP, WTA, Davis Cup and many more. It varies from one tennis betting site to the next, but all wagers can be categorized into a few major "types" of bets.
Tennis Match Betting
This is a straightforward tennis wager in which you pick the winner of any specific matchup. Your tennis betting site shows both players and you choose one to win the match. Payout odds show you how much you can expect to win relative to your wager amount. There are three different odds formats used in tennis betting.
American Odds: American odds display the moneyline with positive and negative numbers. Underdogs usually get a positive number such as +200. In this example, odds of +200 mean you will be paid $2.00 for every $1.00 wagered if that player wins. Negative odds are used for the favorites and show how much you must risk. For example, odds of -200 would mean that you need to risk $2.00 for every $1.00 in potential winnings.
Fractional Odds: Fractional odds are displayed as fractions. The first number on the left shows how much a wager would win while the number on the right shows how much you would wager. A simple example would be odds of 3/5. This would mean that for every $5 risked, you would win $3 in profits if that bet was successful.
Decimal Odds: Decimal odds are the simplest to work with. Any time you see decimal odds, just multiply your wager by that amount and the answer is how much will be returned in total (your original stake and profits). For example, a $100 bet at 1.61 odds would return $161 if successful.
Tennis Futures / Outrights
In a futures bet, tennis betting sites give you a list of players expected to compete in a future tournament. Choose the player you like and you'll win if that player does indeed win. Odds for each entrant are determined by the tennis oddsmakers of whichever site you're at. Dominant, big-name players typically pay much less than lesser-known players.
Tennis Prop Bets / Specials
Prop bets in tennis cover everything except for who will win the match. Instead, prop bets cover subjects such as who will win the first set, whether or not there will be a tie break, the fastest serve and so on.
Major Events At Tennis Betting Websites
We have an area dedicated specifically to the Grand Slam tennis events. These four tournaments are known collectively as the Grand Slams of Tennis and are the most prestigious ATP tennis tournaments played.
For more information about betting on the grand slams of tennis, see below.
Wimbledon Betting
The Wimbledon Championships is arguably the most famous of the four major tournaments in tennis and is a favorite among tennis players and fans of the game. The Wimbledon Championships take place every year, at the All England Club in London, England. Going since 1877, and is the longest-running tennis tournament in history. It is the only Grand Slam that is played on grass – the original surface of the game.
Like the other Grand Slams in tennis, the Wimbledon Championships take place over a two week period. Although it takes place during the summer, in late June/early July, the Wimbledon Championships has often been disrupted by rain. This is one of the reasons why the main court at Wimbledon – Centre Court – was fit with a retractable roof in 2009.
French Open Betting
The French Open attracts the best players in the world and consists of men's and women's singles and doubles tournaments. It is played annually at the "Stade Roland Garros" in Paris, on a clay surface, over two weeks in late May and early June. The French Open brings the spring clay court season to a close and is the only of the four Grand Slam tournaments that is held on this type of surface.

The French Open became the first of the Grand Slam tournaments to be open to both professional and amateur tennis players in 1968. Since 1981, there have been additional prizes awarded to players at the French Open; the Prix Orange, the Prix Citron, and the Prix Bourgeon. These are awarded to the player that demonstrates the best sportsmanship and attitude to the media, the player with the strongest personality, and the revelation of the year respectively.
Australian Open Betting
The Australian Open is the first of the grand slam tournaments to be played each year, taking place annually in January. it is played in Melbourne and features a number of different championships with the men's singles and women's singles being the most high profile. The Australian Open takes place annually during the last two weeks of January. It was first played back in 1905 at the warehouseman's cricket ground and these days takes place on the hard court surfaces at Melbourne Park. It draws very large audiences and is one the most popular tennis tournaments in the world, promising one of the biggest prize pools. Each year, the Australian Open attracts the very best players in the world and recently saw the longest grand slam final in history when Novak Djokovic beat Roger Federer in 2013 to retain his title.
An interesting bit of trivia about The Australian Open is that the youngest ever winner of the tournament is also the oldest ever winner. the Australian Ken Rosewall won the tournament in 1953 aged just 18 years, and also won it in 1972 at 37. Another Aussie, Roy Emerson, holds the record for winning the most men's singles titles, with 6 victories to his name.
US Open Betting
The US Open is played annually at Flushing Meadows and is one of the four major professional tennis tournaments played each year. These four tennis tournaments are known as the Grand Slams and the US Open is the last one played in each calendar year. The US Open Championship features singles and doubles tournaments for both men and women. The best tennis players in the world come to play in US Open and it attracts big audiences and a lot of interest from sports bettors.
The US Open is the final major tennis tournament played each year.bThe US Open is played over two weeks in August and September in New York City, at the Flushing Meadows stadium. It has been played on a hard court surface since 1978, which is known to have less friction and a lower bounce than other courts, making it appealing to serve and volley style players. There is over $20 million in prize money awarded each year at the US Open, making it one of the richest tennis tournaments in the world.
Tennis Wagering Tips and Basic Strategy
One of the biggest things to remember about tennis wagering is that the sport is dominated by a few big names. The casual fan is familiar with the Nadals, Federers, Sharapovas and Williams Sisters thanks to their dominance and news coverage. Success in tennis betting requires a much broader familiarity with the non-celebrities.
Tennis betting odds for the big names are almost always terrible. Oddsmakers know how to price the lines for any Nadal matchup. Plus, casual punters love to bet on the big names. Unless you have a specific, concrete reason to believe you have an edge, the big names are usually best avoided.
Instead, look to the players a tier or two down. The lesser-known names in professional tennis provide many more opportunities for two reasons. First, tennis oddsmakers don't have as much information about those players nor the time to spend setting the perfect lines for their matches. Second, the general public doesn't come in and swamp the lesser-known players and push the odds away from any hope of profitability.
Try a few tennis betting websites: Open accounts at several different online tennis betting sites. This allows you to shop for the best lines and take advantage of multiple welcome bonuses. Both will result in better long-term results.
Court surface is already priced in: Court surface matters a lot in tennis. Be aware of each player's proficiency on each surface. Usually, that information has probably already been priced in.
Momentum Matters in Live Betting: Live tennis betting sites allow you to place short-term wagers after a match has already begun. As you know, momentum can change in a heartbeat in tennis. If a match is tied going into the final set, the player who won the last set is statistically more likely to win the match.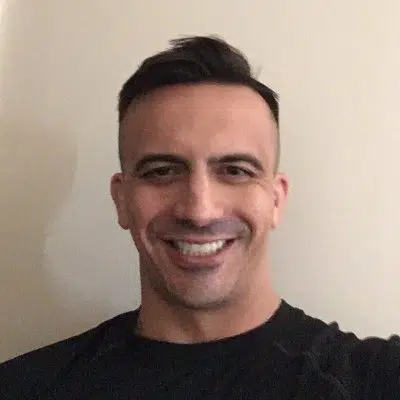 Wes Burns has more than a decade's worth of experience as a writer, researcher, and analyst in the legal online betting industry and is co-founder of OnlineBettingSites.com. Wes approaches his work from the viewpoint of players.