America's Pastime hardly needs an introduction. Betting on baseball is the next step up for fans of the game. You've put in your time, you know the players and sometimes it feels like you know exactly how the next baseball game will go. Now it's time to put those skills to use.
Getting started with online baseball betting begins with finding a place that has a history of giving customers a fair and safe experience.
We pride ourselves in listing safe baseball betting sites that offer competitive odds, and extra value in terms of bonuses and promotions.
Best Baseball Betting Sites
We decided a created a list of must-have qualities any baseball betting website should have. It becomes a more manageable job to recommend reputable operations when you methodically rule out sites that don't show these traits.
Reputation and History: A baseball betting sites history is always a good indicator of its future. Some baseball betting websites are just plagued by trouble and this indicates a fundamental problem. Bookmakers with a history of slow-pays and other shenanigans simply aren't worth wagering at. There's no point in joining any baseball betting site that doesn't offer a minimum level of trust and security.
Deposits and Payouts: Every experience with a baseball betting site begins with a deposit and ends with a withdrawal. This process needs to be secure and reliable at both ends. It needs to be easy to get your money into your account. Even more important, you need to be able to claim your winnings when you're done wagering. Operations that make it difficult, expensive, or time-consuming to withdraw aren't listed here.
Depth of Baseball Coverage: We use the term "depth" here to describe how many games, leagues and types of wagers a betting site covers. At minimum, your site needs to host wagers on every MLB game of every season and important NCAA college games. It's even better if a site also covers Japanese baseball and other international leagues.
Promotions: The best baseball betting websites value their customers and reward us with deposit bonuses and other promotions such as reduced juice lines, moneyback wagers, and other promotions.
Types of Baseball Wagers
The mechanics of baseball betting online are pretty simple once you understand how the basic types of bets work. These are the five main types of baseball wagers that you'll see most often at a typical online sportsbook.
Moneyline Bets: If you want to place a bet on who will win a game without dealing with point spreads or other factors, the moneyline is for you. Baseball bookmakers list both teams, offers odds on each and then you pick one team to win straight up. Positive numbers such as +150 indicate that the team is an underdog. Odds of +150 mean that for every $100 you wager, you'll get $150 in profits if that team wins. Negative odds such as -220 are reserved for favorites and require a bigger initial outlay. Odds of -220 would meant that you would need to risk $2.20 for every $1.00 in profits paid if that team wins.
Run Line: The run line works like a moneyline but throws in a point spread to help even the odds. The majority of baseball run lines are set at 1.5, with the favorite listed at -1.5 and the underdog listed at +1.5. If you wager on the favorite, your team must win by 2 or more runs for you to win the bet. If you wager on the underdog, your team must either win outright or lose by only 1 run for you to win the bet.
Futures Bet: As the name indicates, baseball futures bets covers events that take place in the future. Two common markets for baseball futures are wagers on who will win the division or take the World Series title.
Totals: Totals allow you to wager on the combined score of both teams in a single game. Baseball oddsmakers set a total and then you predict whether the combined score of both teams will be greater than or less than that number.
Props: Proposition wagers cover aspects of the game other than predicting the winner or total. Examples of baseball props would be wagers on how many strikeouts a pitcher gets, whether or not someone will hit a home run, how many RBIs one team will get and so on.
MLB Betting Sites
The MLB is an American organization with international appeal. With a worldwide audience and more than 2400 games played per season, MLB betting is big business. You can visit just about any betting site on any given day during baseball season and find a hundred or more MLB betting options.
Experienced sports bettors generally agree that Major League Baseball is the easiest professional sport to handicap. The sheer number of games, players, and data makes it possible for motivated handicappers to spot valuable baseball betting lines somewhat regularly. That doesn't necessarily mean it is easy to earn a profit with MLB betting online, but it is possible.
The key to doing well in baseball betting online is to do your homework. Not only should you have a passion for the game, but you also need a working knowledge of how baseball betting works. On this page, we will get you started with the betting basics. Read on to learn more about where to bet and how to bet on baseball.
Moneyline Betting on Major League Baseball
During the MLB season, each team plays 162 games – more than any other sporting league in the world. This creates plenty of opportunities for betting on baseball games and finding profitable lines.
Generally speaking, match betting on the MLB is done on the moneyline, which is essentially a form of fixed odds betting. Some online betting sites use fractional or decimal odds, but moneyline is the most common for betting on baseball.
For moneyline betting, baseball betting sites set a moneyline according to how likely each team is to win a game. For example, one team might be set at -400 and the other team might be set at +200. The team at -400 would be the favorite, and a $100 bet on them would return $25 plus your stake if they win. The team at +200 would be the underdog, and a $100 wager on them would return $200 in addition to your stake if they win.
The Run Line
Run line betting in Major League Baseball is similar to normal matchup betting with the addition of a handicap (point spread). As a general rule, the spread tends to be 1.5 in baseball; so the favorite is normally set at -1.5 and the other team is set at +1.5.
The bookmaker also sets a moneyline for you to bet on, taking into account the point spread. If you choose to bet on the favorite, then that team would need to win by 2 runs or more for you to win your wager. If you bet on the underdog instead, then a win for that team or a loss by one run would make your wager a winner.
Example of a Run Line Bet
Here's an example from a recent Rockies vs. Phillies game:
Rockies +1.5 -190
Phillies -1.5 +160
What we see in this wager is that the Rockies were slight underdogs. They had a +1.5 run line, which means your wager would have won if the Rockies either won outright or lost by only one run. The -190 means that if you had bet $100 on the Rockies, you would have stood to win about $52.
The Phillies were the favorites in this one, so they were listed with a -1.5 run line. This means the Phillies would have had to win by at least 2 runs for your wager to win. The +160 means that for every $100 you wagered on the Phillies, you stood to win $160.
If you're wondering why the Rockies were paying less despite being underdogs, that is because the run line was there. The same bookmaker that had this bet also had a regular moneyline without the points handicap. In that other wager, the Rockies were listed at -115. The Phillies were listed at -125 without the handicap.
Betting on the World Series Winner
This is a pretty simple wager that you can place at any time during the MLB season. All you have to do is select which team you think will win the World Series at the end of the season. The betting markets for this type of wager usually open prior to the start of the season and remain open right up until the final is played.
The baseball betting odds for each team fluctuate during the season as it becomes clearer which teams have the best chances of being crowned World Series champions. This is a fixed odds bet, and online sportsbooks offer MLB odds in either fractional, decimal or moneyline format.
This type of bet is called a "futures" bet because it takes place over a longer period of time than your typical straight-up wager. There is some strategy involved in the timing of your bet.
If you place your World Series futures early, you have less information to work with. However, the lines makers also have less information. This means you are more likely to find underpriced teams.
If you wait to place these baseball bets, you have more information to work with. The downside to waiting, however, is that the bookmakers also have more information. The longer you wait to place your World Series wagers, the closer the lines are to reality. This makes it more difficult to identify underpriced teams.
Other Bets on Major League Baseball Games
The wagers referred to above are among the most commonly placed by baseball bettors on Major League Baseball, but sports betting websites tend to have a range of other baseball bets available too. These other wagers are classified as "prop bets."
For example, betting on the total number of runs scored in a particular MLB game is a popular wager. You can also find a variety of player and team props throughout the season. Other examples include betting on who will score the most runs, how many runs a team will score in a particular game, who will score first and so on.
MLB prop bets have sort of a mixed reputation. Some people write them off as sucker bets because of the increased juice and the tendency of casual bettors to haphazardly place prop bets. On the other hand, some people will tell you that prop bets can be profitable.
The thing about prop bets is that online sports betting sites don't have the time or willpower to put a lot of research into setting the perfect odds for every prop bet. They know they can just bump up the juice a little, do some rudimentary line setting and let the amateurs go crazy. But, if you have a deep understanding of the game and the willingness to do your homework, it is possible to find profitable prop bets. The key is to do your research and have the patience to wait for truly worthwhile prop bets.
A Few Random Tips for Baseball Betting Online
Baseball is one of the best sports for the serious, strategy-minded bettor. The game is difficult for oddsmakers to handicap and with so many games played every year, there are ample opportunities to find value.
Baseball is also a statistics-oriented game and that provides additional ammunition for gamblers.
Real Money Baseball DFS Tips
As is the case with any sport that you are betting on, knowing the game better than your competition is an obvious leg up. Extensive knowledge of Major League rosters and even minor league systems of each for the 30 clubs in baseball is not a requirement, but it helps.
There is so much information available from a fantasy perspective, along with dozens of blogs for each team across the country. These help players get a more personal touch on each of the league's franchises and are excellent for keeping a local pulse on the team. Learn as much as you can about baseball, it will only help you win more leagues against your opponents.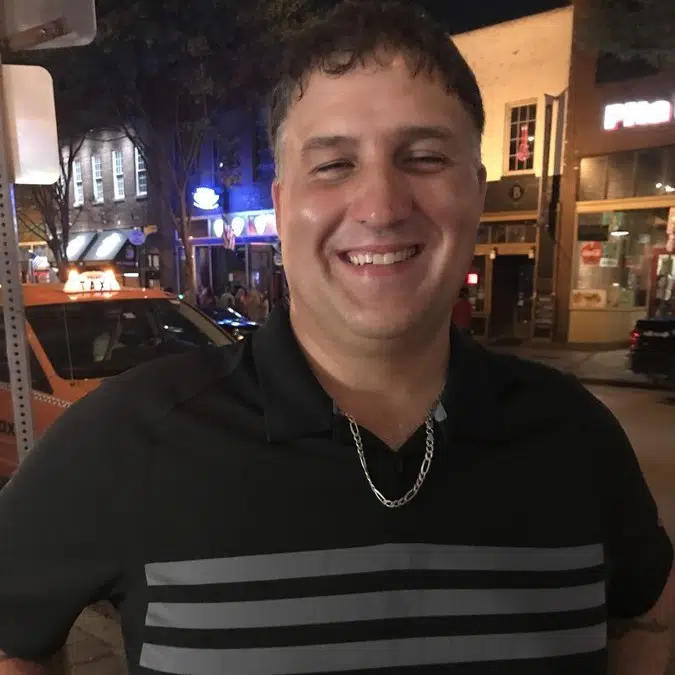 Mike Murphy is the founder of OnlineBettingSites.com and has over 10 years of experience in the legal online betting industry. A regular attendee of industry trade shows and conferences, Mike is a strong proponent of regulated markets and responsible gambling policies.