America's Pastime hardly needs an introduction. Betting on baseball is the next step up for fans of the game. You've put in your time, you know the players and sometimes it feels like you know exactly how the next game will go. Now it's time to put those skills to use.
Getting started with online baseball betting begins with finding a place that has a history of giving customers a fair and safe experience.
We pride ourselves in listing safe baseball betting sites that offer competitive odds, and extra value in terms of bonuses and promotions.
Where to Bet on Baseball Online
Rank
Betting Site
Bonus
Rating
Visit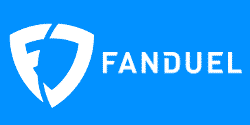 We decided a created a list of must-have qualities any baseball betting website should have. It becomes a more manageable job to recommend reputable operations when you methodically rule out sites that don't show these traits.
Reputation and History: A baseball betting sites history is always a good indicator of its future. Some baseball betting websites are just plagued by trouble and this indicates a fundamental problem. Bookmakers with a history of slow-pays and other shenanigans simply aren't worth wagering at. There's no point in joining any baseball betting site that doesn't offer a minimum level of trust and security.
Deposits and Payouts: Every experience with a baseball betting site begins with a deposit and ends with a withdrawal. This process needs to be secure and reliable at both ends. It needs to be easy to get your money into your account. Even more important, you need to be able to claim your winnings when you're done wagering. Operations that make it difficult, expensive, or time-consuming to withdraw aren't listed here.
Depth of Baseball Coverage: We use the term "depth" here to describe how many games, leagues and types of wagers a betting site covers. At minimum, your site needs to host wagers on every MLB game of every season and important NCAA college games. It's even better if a site also covers Japanese baseball and other international leagues.
Promotions: The best baseball betting websites value their customers and reward us with deposit bonuses and other promotions such as reduced juice lines, moneyback wagers, and other promotions.
Types of Baseball Wagers
The mechanics of betting on baseball online are pretty simple once you understand how the basic types of bets work. These are the five main types of baseball wagers that you'll see most often at a typical online sportsbook.
Moneyline Bet: If you want to place a bet on who will win a game without dealing with point spreads or other factors, the moneyline is for you. Baseball bookmakers list both teams, offers odds on each and then you pick one team to win straight up. Positive numbers such as +150 indicate that the team is an underdog. Odds of +150 mean that for every $100 you wager, you'll get $150 in profits if that team wins. Negative odds such as -220 are reserved for favorites and require a bigger initial outlay. Odds of -220 would meant that you would need to risk $2.20 for every $1.00 in profits paid if that team wins.
Run Line: The run line works like a moneyline but throws in a point spread to help even the odds. The majority of baseball run lines are set at 1.5, with the favorite listed at -1.5 and the underdog listed at +1.5. If you wager on the favorite, your team must win by 2 or more runs for you to win the bet. If you wager on the underdog, your team must either win outright or lose by only 1 run for you to win the bet.
Futures Bet: As the name indicates, baseball futures bets covers events that take place in the future. Two common markets for baseball futures are wagers on who will win the division or take the World Series title.
Totals: Totals allow you to wager on the combined score of both teams in a single game. Baseball oddsmakers set a total and then you predict whether the combined score of both teams will be greater than or less than that number.
Props: Proposition wagers cover aspects of the game other than predicting the winner or total. Examples of baseball props would be wagers on how many strikeouts a pitcher gets, whether or not someone will hit a home run, how many RBIs one team will get and so on.
What About Fantasy Baseball?
Baseball daily fantasy leagues could be considered another form of betting, but it isn't offered at traditional sportsbooks. In a daily fantasy baseball league, you draft a team of baseball players from around the league and earn points based on their rea life performances. Big money has been flowing into daily fantasy sports lately, with some of the largest contests awarding million dollar prizes to fantasy team owners. If this sounds interesting, you'll need to check out a daily fantasy baseball site.  For our US readers, this is the only legal sports option available.  Traditional baseball betting sites are well regulated in other markets, such as the UK.
A Few Random Tips for Baseball Betting
Baseball is one of the best sports for the serious, strategy-minded bettor. The game is difficult for oddsmakers to handicap and with so many games played every year, there are ample opportunities to find value. Baseball is also a statistics-oriented game and that provides additional ammunition for gamblers.
Be Careful With Large Favorites
Favorites in baseball can quite pricey, especially if a talented team's ace is on the mound, and they are facing a weak offense. The odds for these teams can easily be -200 or higher. Though, it looks like a "lock" on paper – that likely isn't the case for the price a bettor must pay to wager on these mega favorites.
Baseball is full of short term luck – that's why they each team plays 162 games a year. The best pitcher in baseball, with a formidable offense backing him may face the one of the worst pitchers on the worst teams, and guess what? The ace is still only about 70% favorite to win the game, and those are only when the conditions are near perfect.
A -200 bet has a breakeven percentage of about 68%, so bettors will need to win their bet nearly 70% of the time to even breakeven – we're not even talking about showing a profit. Favorites at prices even higher than -200 will be even tougher to profit from betting from.
How do you profit with these large favorites? You simply don't bet them. Short term variance is just too critical of a factor to make large favorites profitable. There is a lot more value from going after + odds underdogs or moderately priced favorites.
Respect the Pitching
MLB betting is centered around pitching lines and an extensive knowledge of pitchers is crucial for any baseball bettor. It's not just knowing the pitchers themselves, but how certain teams fare against different styles of pitchers. Strikeout pitchers, power pitchers, fly ball and ground ball pitchers, etc. all give trouble to some team or other.
If you're really serious about your game, keep up to date on minor league pitchers, especially late into the season. Clubs frequently bring up touted pitching prospects and knowledge of the minor league system can give you a significant leg up over the competition.
The starting pitcher is good, but don't forget about the bullpen. Look at the relievers and closers. How has each of these players fared against the upcoming opponent in previous matchups? This kind of data is widely available.
Know the Ballpark
Baseball is unique from other sports because a team can virtually do whatever they want when they build their home park. In most other sports, the differences will be small, maybe a dome stadium or a different type of turf – in Baseball the difference can be gigantic.
Petco Park the home park of the San Diego Padres is a major pitcher's park. Balls die in the outfield and home pitchers can get away with more than they could at smaller, hitter-friendly parks. The reverse is true for Yankee Stadium or Fenway Park, which are complete bandboxes. The balls seem to fly off the bat, and runs are aplenty. ParkFactors.com is a great resource for this information.
Latest Baseball Updates