Risk-Free First Bet up to $1,000
Last verified on December 1, 2023
Terms Apply
Bonus Code:
FREE1000
Licensed in the USA
Live racing video
Free handicapping advice
Join Twinspires Now
TwinSpires.com is the online betting arm of the venerable Churchill Downs racetrack. Both TwinSpires and the racetrack are owned by Churchill Downs Incorporated, which itself is headquartered in Louisville, KY. A long history in horse racing and a track record for fair gaming make this one of the more popular horse betting sites in the USA.
Pros
Licensed in the USA
Live racing video
Free handicapping advice
Cons
Deposit bonus could be bigger
No greyhound betting offered
The most important thing to know about TwinSpires is that it is licensed and legal right here in the United States. This is not some questionable offshore betting site owned by shadowy figures and beholden to no law. TwinSpires is licensed by the state of Oregon to offer online horse racing to residents of most states.
The remainder of our TwinSpires review will explain what you can expect as a member of TwinSpires. I do have an affinity for TwinSpires, but I'll keep this factual so you can decide if Twinspires Racebook is for you. If you'd rather just get to the point, I can tell you this: TwinSpires is a site that I trust and is home to more tracks than almost every other competing racebook. Now, let's get to the details.
Twinspires Welcome Bonus and Promotions
A $200 welcome bonus greets all new customers to TwinSpires.com. This bonus is a bit different than most in that the amount of bonus cash you get is not related to the size of your first deposit. Instead, the bonus is released based on the total dollar amount of your wagering activity. Place a grand total of $400 worth of wagers in your first month to get an extra $100. Place $800 or more in your first month to get an extra $200.
Use TwinSpires Promo Code "BET200" To Claim This Offer.
In addition to the welcome bonus, TwinSpires hosts an ongoing loyalty program that revolves around the accumulation of TSC elite points. These points can be redeemed for free Brisnet handicapping products, merchandise and to participate in other promos. If you visit the promotions tab on the TwinSpires website, you'll see that they often host special promotions involving TSC elite points.
All TwinSpires customers also get to participate in a loyalty rewards program based on total yearly wagering activity. The first level begins at a hefty $25,000 worth of annual wagering and grants free admission to certain racetracks along with a lucrative monthly rewards program. Moving up through the VIP ranks unlocks increasingly valuable rewards such as VIP room invitations at select racetracks, access to special areas during major races and special treatment at major events such as the Kentucky Derby.
My general impression of the TwinSpires deposit bonus and subsequent player rewards is that there is something for everyone. Casual players can certainly take advantage of the various short-term promos while serious horseplayers can make great use of the TSC elite points and VIP program.
TwinSpires Horse Racing Betting Review
TwinSpires has nearly comprehensive coverage of all major and minor racetracks around the world. With more than 300 tracks covered by the service, TwinSpires beats all other racebooks in terms of pure coverage. The downside is that TwinSpires offers no greyhound betting.
Every time you place a bet at TwinSpires, your wager is pooled with the wagers taken in-person at the track and your winning bets are paid at full track odds. All the standard wagers that you would expect to see at the track can also be placed online. This includes your standard win/place/show bets as well as boxed bets, daily doubles, pick 6s and so on.
Placing bets at TwinSpires is simple if you understand how the Twinspires Racebook is organized. The main thing you should know about Twinspires betting is that there are three different wagering interfaces that you can use to view tracks and place bets: TwinSpires TV, Express & Pro and Classic. Each time you log in to your account, you will be asked to choose your preferred wagering experience.
TwinSpires TV is my personal favorite because it combines live racing video with quick betting options that make it easy to follow the races on video while managing a set of bets. This interface also offers a variety of integrated handicapping tools to assist in making the most of your betting dollar.
The Express & Pro interface should be familiar to anyone with prior horse betting experience. Express & Pro is designed for maximum efficiency with a lot of information made available and a quick wager pad perfect to juggling multiple wagers. This option works well for seasoned bettors who do not need or want video to distract from actually picking and placing bets.
And finally, the Classic interface offers the simplest and most intuitive interface. It may not have all the bells and whistles, but it's the easiest one to use. I'd recommend this interface for newbies. The Classic interface does have a few handicapping tools that will come in handy.
TwinSpires Horse Racing Live Video Streaming
Live racing feeds are available at nearly every track in the TwinSpires database. Many of these are HD streams and they cost absolutely nothing. I can say without reservation that the live race feeds at TwinSpires.com are more numerous and of higher quality than anything offered at competing sites. They also have a massive database of past races that you can research by date, track and individual horses. No other racing site even comes close to matching what TwinSpires does for live video.
However, there is a disadvantage. Live video feeds are not provided to all customers by default. You must have a funded account or have recently placed a real money wager to access the video. It's free to use, but you need to be an active bettor.
TwinSpires Handicapping Tools and Assistance
TwinSpires customers can take advantage of a range of handicapping tools designed to help you make more profitable betting decisions. Most of these tools are free for members and include the likes of free newsletters, upcoming race analyses, past performance results from Brisnet and even software tools to help you calculate the most profitable angle for any race.
TwinSpires.com Deposit Options
You shouldn't have any trouble funding your new account at TwinSpires. They accept everything from basic credit cards to prepaid vouchers using cash. Below is an overview of all accepted Twinspires betting deposit methods:
| Deposit Method | Minimum | Maximum | Fee |
| --- | --- | --- | --- |
| Bank Transfer | $1 | $1,000 | Free |
| Online Banking (Bill Pay) | $1 | $500 | Free |
| MoneyGram | $1 | $899 | Varies |
| Green Dot Cash | $20 | $500 | Varies |
| Debit or ATM Card | $1 | $500 | $5 |
| Credit Card | $1 | $500 | $5 |
Twinspires.com Restricted States
No betting site is available in all 50 US states due to varying state laws and licensing requirements. Below is a list of states from which TwinSpires does NOT accept customers:
| | | | |
| --- | --- | --- | --- |
| Alaska | Arizona | Colorado | Georgia |
| Hawaii | Idaho | Indiana | Maine |
| Michigan | Minnesota | Mississippi | Missouri |
| Nebraska | Nevada | New Jersey | New Mexico |
| North Carolina | South Carolina | Texas | Utah |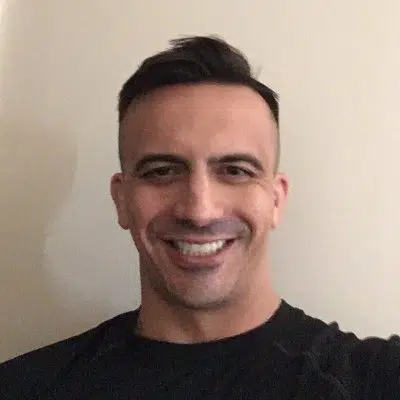 Wes Burns has more than a decade's worth of experience as a writer, researcher, and analyst in the legal online betting industry and is co-founder of OnlineBettingSites.com. Wes approaches his work from the viewpoint of players.