Boxing and betting have a long, intertwined, and complicated history. On one hand, nothing beats placing a wager on a big fight and watching your picks battle it out on the canvas. On the other, match fixing has long been a concern for regulators, fans, fighters and coaches alike.
A significant portion of boxing betting takes place online because it's convenient and easy. Boxing betting sites cover fights big and small with a wider variety of propositions and wagers.
Boxing betting websites give you the ability to shop for lines and take advantage of deposit bonuses.
Best Boxing Betting Sites
This all assumes that you do business with legitimate boxing betting sites. Once you find a safe place to bet on boxing online, you can focus your attention on making smart picks and enjoying the fight.
Here's a list of the boxing bookmakers that offer the best experience:
Finding Reputable Boxing Sportsbooks
There are two major things to look for when choosing where to bet on boxing. First and foremost is a clean reputation. The easiest way to ensure the integrity of your experience is to stick with boxing betting sites with an established reputation.
The other consideration to look for in selecting a boxing sportsbook is coverage. Boxing is a small market overall. Many bookies limit their online boxing betting options to major title fights.
Our listed picks cover more than the average number of fights with a variety of wagering options and dedicated promotions.
How to Bet on Boxing Online
All reputable boxing betting websites host a variety of wagers for each fight, options that go far beyond simply predicting the winner and hoping for the best. Typically, the higher profile the card, the more options there are. Let's explore some of the most common types of boxing bets.
Boxing Betting Moneyline: Pick the Fight Winner
Moneylines are the most basic, straightforward wagers in boxing. The boxing betting site presents both fighters along with their payout odd,s and you choose side that you believe shows the most value. Underdogs always pay more than favorites, and that's why it sometimes pays to go against the public. On the flip side, favorites are more expensive to back so you have to choose carefully.
Here's an example of a previous matchup between Tomasz Adamek and Artur Szpilka:
Tomasz Adamek: -210
Artur Szpilka: +170
This is a fairly even match by boxing standards with the favorite listed at -210 and the underdog at +170. The numbers next to each fighter's name are a representation of the betting odds. Any time you see a negative number, that shows how much money you must risk per $100 in potential winnings. In this example, -210 means that you'll need to risk $210 for every $100 in earnings.
Artur Szpilka is the underdog and is therefore listed with a positive moneyline. The +170 means that you stand to win $170 for every $100 wagered on Szpilka. You could also move the decimal place over a couple spots and say that you stand to win $1.70 for every $1 wagered on Szpilka.
The primary factor that should figure into your decision when looking at moneyline boxing wagers is whether or not the moneyline represents a fighter's true likelihood of winning. More specifically, you want to find overvalued favorites and undervalued underdogs.
Occasionally, this type of analysis will have you place wagers on fighters who you know are likely to lose the fight. For example, if you agree that Szpilka is the underdog but you think he's closer to 50/50, a wager on him would make sense. Over time, the larger payouts for undervalued underdogs offset the money you risk and lose on underdogs.
This assumes, of course, that you are correct in analyzing pricing disparities. Likewise, there will be times when it makes sense to back the favorite because you know he is more dominant than what the boxing betting odds indicate.
Looking for value in this manner is distinctly different than just placing wagers on whoever you think is the most likely to win the fight. Simply placing wagers on whoever you think is going to win ignores the concept of expected value and will end up costing you money over the long run.
Round by Round Boxing Bets
Round-by-round wagers and round group wagers both have you try to predict how long the fight will last. In a round-by-round boxing wager, you must pick the exact round in which the fight ends. Each round is accompanied by payout odds listed in the moneyline format. This one pays well due to the difficulty in predicting the exact round.
Round group betting works in a similar manner but gives you a little more leeway by grouping rounds. You are given choices such as fight ends in rounds 1-3, 4-6, 7-9 or 10-12. Your wager wins if the fight ends at any point during those rounds. This wager is easier to get right but pays less.
Round betting is sometimes a better option than the moneyline in extremely lopsided fights. There are a lot of fights in which one fighter is so dominant that the straight moneyline odds are just ridiculous. Just tonight, I saw two different fights in which the favorite was listed at -10,000 with the underdog listed at +1600. It's really hard to make money when the fight is that lopsided.
Lopsided fights are prime candidates for round boxing betting. If you have an aggressive favorite going up against a huge underdog, you're better off taking backing an early stoppage with an early round bet.
Betting on Boxing Round Totals
Totals betting in other sports revolves around the total number of points scored. In boxing, the total refers to the total number of rounds. Boxing sportsbooks choose a number of rounds and then you wager whether the fight will last more rounds or fewer rounds than that number.
Two common totals in boxing are 7.5 and 9.5 rounds. If you see a fight with a total of 9.5 rounds, your goal is to predict whether the fight will end before the middle of the ninth round or at some point after that. Basically, you would take the under if you think someone is going to get the KO or TKO. Take the over if you see the fight going to a decision.
The strategy for betting on boxing round totals is a simple matter of looking at the style matchup between boxers. Do you have a couple of heavyweights known for their knockout power? Well, you just might want to take the under. Make sure to also take the payout odds into account. As I explained above, you want to find value in every wager.
Betting on the Fight Outcome
Fight outcome wager have you pick both the winner and the method of victory. These wagers pay pretty well because you have to get two factors right. Here's an example from a past fight between Sergey Kovalev and Bernard Hopkins:
Sergey Kovalev by KO, TKO or DQ: -150
Sergey Kovalev by Decision or Technical Decision: +350
Bernard Hopkins by KO, TKO or DQ: +1600
Bernard Hopkins by Decision or Technical Decision: +250
Draw or Technical Draw: +2500
This wager is often an attractive alternative when betting on the favorite. If the straight up moneyline on the favorite is skewed too far for comfort, you can instead take the fight outcome to reduce your outlay. The wager is more difficult to win because you also need to predict the method of victory, but it is more affordable when the odds are especially lopsided.
Random Tip: Why Form in Boxing Shouldn't Matter to Bettors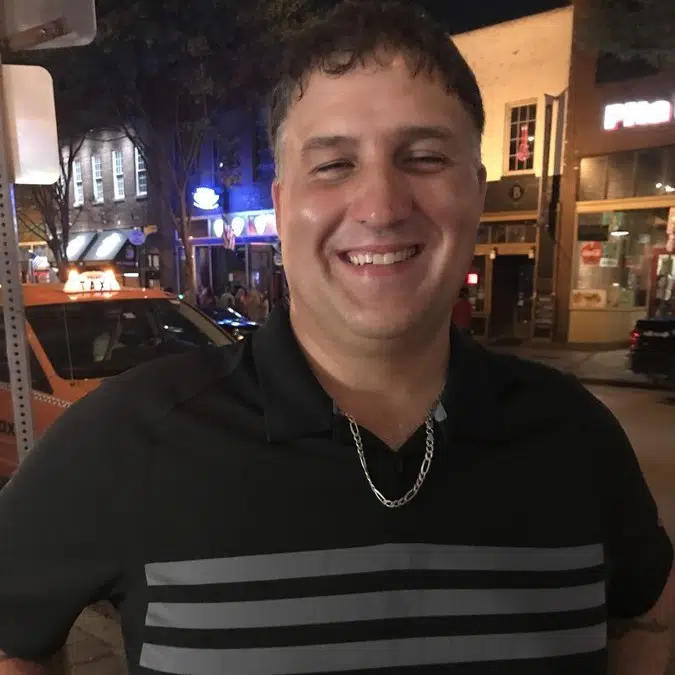 Mike Murphy is the founder of OnlineBettingSites.com and has over 10 years of experience in the legal online betting industry. A regular attendee of industry trade shows and conferences, Mike is a strong proponent of regulated markets and responsible gambling policies.