Looking at the 2016 Miami Open: Odds and Preview
The ATP/WTA World Tour makes its next stop in Florida for the 2016 Miami Open. Women's and Men's singles qualifying matches begin on 21 March and then the action begins on 23 March with the first round. With most of the top-ranked ATP and WTA tennis players committed to show up this weekend, the Miami Open is sure to provide the fireworks.
---
Where to Bet on the Miami Open Online
Rank
Betting Site
Bonus
Rating
Visit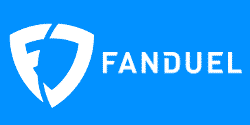 ---
In recent news, Roger Federer hinted at his return to professional tennis on Twitter with an emoji-laden tweet that left little doubt as to his plans for the week:
From the looks of it, Roger Federer will return to action at the Miami Open after suffering a knee injury that has kept him out of competition since the Australian Open. As always, Federer presents a serious challenge to all. He lays claim to two Miami Open victories back in 2005 and 2006, and will once again make a run at the title under that beautiful south Florida weather.
As dominant a player as Federer may be, betting on him this time around is an act of faith more than anything else. He hasn't tasted victory in Miami in a decade and is now coming back off an arthroscopic surgery for a torn meniscus. We don't have much to go on as far as recent form goes and it's hard telling how willing he will be to push his body in his first competitive outing since knee surgery.
Tennis bookmakers have yet to publish the odds, but Novak Djokovic will be the guy to beat this year in the men's singles championship. The defending champion took first place in Miami last year, in 2014, 2012, 2011 and 2007. In the last five iterations of the ATP Miami Open, Djokovic has taken the title four times.
Djokovic has come into his prime of late. In his last season of play, he went 82-6 and picked up 15 titles. It comes as little surprise that Djokovic is now priced as the dominant favourite heading into Miami.
Milos Raonic had a strong performance at Indian Wells, coming in second to Nova Djokovic. However, Ranoic suffered some sort of leg injury during the finals match and is now questionable about returning to action in time for the Miami Open. If you are considering betting on Raonic, make sure you keep up to date on his status. He is still listed as an option at the bookmakers even though his return is uncertain.
Serena Williams has been especially dominant in women's singles competition as the defending champion for three years running. She is the favourite by a long shot, but Victoria Azarenka is looking like a viable alternative after her dominant performance in the BNP Paribas Open. She ended up defeating Serena Williams in the finals 6-4, 6-4.
Williams struggled in the final with 33 unforced errors in her first time reaching the final at Indian Wells after ending a 14-year boycott. Azarenka now ranks as the second-favourite to win the title with odds in the 7/2 to 9/2 range.
The big news on the women's side comes from Maria Sharapova's failed drug test for meldonium. The drug was added to the World Anti-Doping Authority's list of banned substances on 1 January and Sharapova admitted to taking the drug since 2006 for medical reasons. A successful defense for Sharapova will depend upon whether or not her defense team can prove that she has been taking the drug for all these years for any reason other than enhancing her performance.
In all likelihood, Sharapova will return to tennis. The fact that the drug was only recently added to the list of banned substances will play in her favour considering that she has taken the drug for at least a decade. If Richard Gasquet was able to get off with a two-and-a-half-month suspension after testing positive for cocaine (he argued that he ingested it accidentally after kissing a woman at a nightclub), then surely Sharapova can mount a successful defense for a drug that was only recently made illegal.