2017 Belmont Stakes Betting: Odds and Analysis

The 2017 Belmont Stakes will take place on Saturday, June 10, 2017, in what will be the 106th time the event has taken place at Belmont Park in New York and the 149th time overall. It is the final leg of the famed Triple Crown series which also features the Kentucky Derby and Preakness Stakes.
The 1.5-mile "Test of the Champion" promises to be a wide-open affair in the betting markets. This is because Kentucky Derby winner Always Dreaming and Preakness Stakes winner Cloud Computing will not be running in the race.
---
Best Online Bookmakers to Bet on the Belmont Stakes
---
At the time of writing, Classic Empire is the clear 7/4 favourite on Belmont Stakes online betting sites with Epicharis and Lookin at Lee at 9/2 apiece. Tapwrit (6/1), Senior Investment (7/1) and Irish War Cry (9/1), make up the rest of the top 6 horses in the betting.
We will begin today's post with a look at the latest betting odds for each horse and then continue below with a look at the best runners and wrap things up with a look at some of our favourite Belmont Stakes betting tips and statistics.
Current Belmont Stakes Betting Odds
Horse racing sites are now taking antepost (early) wagers on the winner of the 2017 Belmont Stakes. If you want to lock in your price now, you're welcome to visit these bookmakers and take the prices you see below.
Note that these odds are from non-USA betting sites only. If you live in the United States, you can still bet on the Belmont Stakes online, but you will have to wait until a few days before the race. USA-legal horse racing sites do not accept antepost wagers.
The Likely Suspects
The Belmont Stakes is a greater test of stamina than the other two Triple Crown events as it is the longest race at 1 mile 4 furlongs. As I'll reveal later on, favourites have a pretty poor record in the race in recent years. Since Point Given's win in 2001, only American Pharaoh in 2015 has won the Belmont Stakes as favourite. In fact, 7 of the last 11 favourites failed to place at all.
Nonetheless, let's take a closer look at the leading horses according to current Belmont Stakes odds:
Classic Empire
The 7/4 favourite is certainly talented enough to buck the trend of favourites that fail to deliver. He started poorly in the Derby but recovered well to finish fourth and ran a superb race in the Preakness only to succumb to the excellent Cloud Computing in the latter stages. However, the Belmont will be his fourth big race in just eight weeks, and he ran flat out at the Preakness.
Epicharis
His odds on online betting sites have tumbled in recent weeks from 12/1 to 9/2. His only career defeat was a narrow one in the UAE Derby. Epicharis fits the mould of a potential winner insofar as he is an excellent frontrunner and his connections have been building up the horse specifically for this race.
Lookin At Lee
This entry has the pedigree as his grandfather Lookin At Lucky was the 2010 Preakness Stakes winner. Although Lookin At Lee has failed to win in recent times, he is a good finisher and was second in the Kentucky Derby this year.
Tapwrit
Although Tapwrit was only sixth in the Kentucky Derby this year, he won the Tampa Bay Derby and did not run in the Preakness so he should be fresh. Also, Tapwrit has sufficient early pace to hang with the leaders.
Senior Investment
He finished third in the Preakness thanks to an extremely strong finish. However, he will need to stay closer to the leaders in the Belmont if he wishes to have a genuine chance. Senior Investment prefers when things are set up for him. The long Belmont course means the opening half-mile pace is not ideal for him as he prefers a fast early pace to get the most out of his finishing kick.
Irish War Cry
Although he has two good wins to his name this year in the Wood Memorial and the Holy Bull, Irish War Cry was poor in the Kentucky Derby. As such, we don't know just how good he will be on the day. If he replicates his Derby run, he will be miles away, but if he is at his best, he is a threat.
What about the Rest?
Since long shot winners rule the roost in recent Belmont Stakes races, it is wise to look beyond the horses atop the betting. Twisted Tom is 12/1 and has been in excellent form this year albeit against lower level opposition. History is against him however as only two geldings have ever won the race.
Conquest Mo Money is another interesting entrant at 10/1, and while he only finished seventh in the Preakness, a slow break more or less finished his chances. Of the other entrants, Multiplier (20/1) ran well at the end of the Derby, J Boys Echo (20/1) had a rotten time at the Derby but is a previous winner in New York. Gormley (12/1) is inconsistent but is a 3-time Stakes winner, Patch (12/1) is the son of former Belmont winner Union Rags and Meantime (20/1) is well-bred but struggles in extremely fast races.
Other Belmont Stakes Betting Considerations
And now we present some general tips, advice and statistics that will be useful for betting on the 2017 Belmont Stakes successfully. These tips are gleaned from past experience and are not necessarily guarantees of future outcomes, but overall they should prove useful in forming an overall betting strategy.
Long Odds Horses Fare Well in the Belmont Stakes
The Belmont Stakes is historically a race where long shots perform surprisingly well. In a sense, this is not a surprise since it is rare for a race run on dirt in the United States to exceed nine furlongs, so there is an element of unpredictability at play.
Consider this: 11 of the last 18 winners of the race have done so at odds of 11/1 or greater while 7 of the last 9 winners were 11/1+. At present, 7 horses are at those odds or higher so don't discount them when making your selection.
On the reverse, note that pre-race betting favourites do not have a great record at Belmont in recent years. We can look at this handy media guide from the Belmont Stakes website and look back at how the favourites have fared over the last 10 years. Over that time, only American Pharoah in 2015 won the Belmont Stakes as the betting favourite. The second-best performance of a pre-race favourite over that time was Curlin finishing 2nd in 2007.
We should note that this is more of a recent trend than anything too long term. If we look at the 10 races before those (from 1997 to 2006), we find two pre-race favourites who went on to win and six others who managed to show. The further back in time we look, the more often we see pre-race favourites taking 1st place. Going all the way back to the beginning of the Belmont Stakes, pre-race favourites have a 42% win rate.
It's possible the current "trend" we see today with pre-race favourites failing to live up to expectations is just a blip rather than an actual trend. On the other hand, it's possible something has changed with the way the betting public is exposed to likely runners that results in the odds being pumped on horses that become overvalued. In either case, the main takeaway is that betting favourites are far from guaranteed.
Don't Focus Too Much on Deep Closers
While you would expect the nature of the race to favour horses that finish strong from way back in the pack, history suggests otherwise. In recent years, it has been rare for any horse to win the race when more than five lengths behind at any stage. As such, it is a wise endeavour for punters to look at frontrunners.
That's not to say we should rule out "closers" in general. It is the deep closers that have issues winning at Belmont. This DRF article from last year explains the distinction well. It's true that this is a long race and pacing is important, but runners cannot afford to fall too far behind early because it is also a grueling race. There's only so much distance a horse can make up once he starts falling behind.
Horses That Have Never Won a Stakes Race Can Win
Several recent winners including Palace Malice and Ruler on Ice had never won a Stakes race before they won the Belmont Stakes.
Derby and Preakness Winners Do Not Fare Well at Belmont
The likes of Jazil, Summer Bird, and Union Rags have all won the Belmont Stakes after failing to win the Kentucky Derby and skipping the Preakness Stakes. The Triple Crown races are contested in relatively quick succession, so trainers often pull a horse out of the Preakness Stakes after the chance of a Triple Crown is gone at the first hurdle.
Likewise, Preakness winners do not have much of a winning record at the Belmont Stakes. Looking back at past performances of Preakness winners shows that American Pharoah was the only Preakness winner in the last 10 years to follow that victory with a win at the Belmont Stakes.
We have to go back all the way to 1994 before we find three other horses who won both at Preakness and at Belmont. Those were Afleet Alex in 2005, Point Given in 2001 and Tabasco Cat in 1994.
The record gets even worse for Kentucky Derby winners. With the exception of American Pharoah in 2015, we have to go all the way back to 1995 to find a Derby winner who went on to win at Belmont. That was the year when Thunder Gulch won the Kentucky Derby, finished third in the Preakness Stakes and then won the Belmont Stakes.
Consider Active Horses
Practically every recent winner of the Belmont Stakes had run at least twice that season and within the last 40 days. Also, look for horses that have previously won a race over a distance of at least 1 mile.
This almost seems contradictory to the previous tip, but we do not want horses who have gone rusty. There's a world of difference between a horse who has been sitting idly for 6+ weeks and one who just threw everything he had into a Triple Crown race. Derby and Preakness winners may be overworked, but horses that have at least been active over the past 40 days tend to stay in form.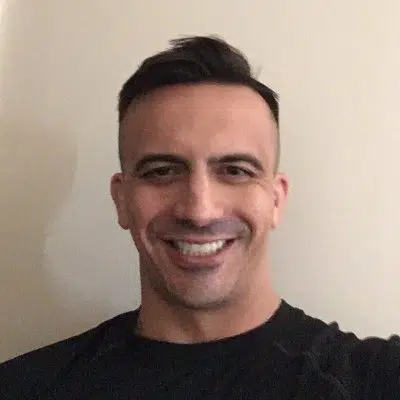 Wes Burns has more than a decade's worth of experience as a writer, researcher, and analyst in the legal online betting industry and is co-founder of OnlineBettingSites.com. Wes approaches his work from the viewpoint of players.