2020 US Presidential Election Betting Markets

2016 election not go your way? Well, I have some good news and bad news for you.
The good news is the world is not going to end in a nuclear apocalypse and Donald Trump will not suspend the 2020 election. There will be another election just a few short years from now and the country will once again get to choose its leader for the next four years.
The bad news is if you were hoping to see Donald Trump a long shot underdog to win again in 2020, you will be sorely disappointed. Some political betting sites have already published their 2020 U.S. Presidential election betting markets and Donald Trump is leading the way.
---
Best Online Bookmakers to Bet on Politics
---
That's not all. The second-favourite behind Donald Trump is current V.P. Mike Pence. That is a very strange thing to see, as the two favourites would normally come from opposite political parties since the election always eventually comes down to the Republican nominee versus the Democratic nominee.
It means one of four things:
That the Democrats in serious trouble come 2020 if they don't get their act together very shortly.
That Donald Trump is in serious trouble come 2020 if he doesn't break the establishment GOP political class
All of the above
It's just too early to tell and these odds don't mean anything
Number four is probably the most likely answer, but it's the most boring. Number three is the most interesting so we'll go with that. Plus, I do think there is some truth to it. I'll outline my reasoning below, but first let's start with a little background information.
The incumbent President does not often have to face the rigour of a primary challenge; he is usually considered the party's election pick by default. The incumbent President gets the nod, runs against the other party's nominee and we have ourselves a general election between the sitting President and the other party's challenger.
It is not unheard of for someone to challenge the sitting President for that party's nomination, but those are usually longshot bids. This is due to the President having much of the party apparatus under his control, popular support among the voters, free campaign advertising courtesy of the media and the dirty looks the challenger receives from other party members worried about the challenger disrupting the process and handing the opposing party an easy election victory.
Why the Democrats May Be in Trouble
The fact that two Republicans (Donald Trump and Mike Pence) are the number one and two betting favourites respectively should be troubling for Democrat voters. The Presidential election is always contested between a Democrat and Republican.
Think about that for a second. In an election that is contested between one Republican and one Democrat, the two betting favourites are Republicans. The implication is that right now, the Democrats suffer a weak lineup of potential candidates.
This is an issue that has been talked about for more than two years now. The Democratic party is fractured and it has no unifying message. Far left types like Bernie Sanders and Elizabeth Warren are not supported by the party leadership and frighten moderates. On the other hand, the establishment figures in the party have been ineffective, fail to win elections and are increasingly relying on identity politics in lieu of an uplifting message.
The Democratic party is in dire need of fresh blood if it is to put up an effective candidate in 2020. That candidate has yet to show his or her face. Existing candidates are either old news with no new ideas or are far too left to appeal to a broad coalition of voters. Combine this with a party that itself has no unifying platform apart from "resist Trump" and you get betting odds like we're seeing today.
Why the Republicans May Be in Trouble
The Republican party may look strong according to current betting odds, but the Republicans are also in a dangerous position. Donald Trump won the nomination as a complete political outsider with no support among the establishment types.
Even since winning the election, Donald Trump has faced incredible resistance from his own party. His attempt to repeal Obamacare failed after GOP Congressmen suddenly changed their tune on repeal. GOPers who repeatedly voted to repeal Obamacare during the Obama years (when they knew Obama would veto) are singing a different tune now that they have a President who would sign off on such a bill.
Establishment types such as John McCain, Mitch McConnell and Lindsey Graham have all been critical of the President, refused to get on board with his agenda and seem more interested in protecting their careers than anything else.
Where the Democratic party has no unifying message, much of the Republican party only pays lip service to its own message. The end result is the same for voters on both sides of the aisle: disillusionment with the leadership.
Between the anti-Trump Democrats, anti-Trump Republicans and anti-Trump media, Donald Trump has few allies in the halls of power. Trump has an extremely loyal base of voters, but the political power structure in Washington D.C. wants him out.
A primary challenger funded by anti-Trump Republicans is not a far-fetched scenario. In fact, it seems quite likely at this point based on the hostility we've seen from day one. If Donald Trump is unable to bend the GOP to his will and rid Washington of lifelong careerists, he will face a tough reelection bid in 2020 beginning with the primary and extending all the way through to the election.
Potential 2020 Contenders
It is still way too early to make firm predictions, but wild speculation in politics is practically a hobby of mine so why not. Plus, if you do have a good reason to believe there is a favourite, you'll get amazing odds locking in your bets so far in advance.
Here are my very early thoughts on potential contenders. I won't go so far as to call these predictions since so many things can and will happen between now and then, but the following political players are worth keeping an eye on for now. The time for serious, in-depth research is still a couple years away. For now, we're just going to have a little fun speculating on the possibilities.
One other thing to keep in mind that viable candidates can and do come from out of nowhere. Barack Obama burst onto the scene in 2004 as a fresh new face in the U.S. Senate and then laid low for a while before suddenly knocking off Hillary Clinton during the 2008 primaries. It was supposed to be "Her Turn," but Obama came along and laid waste to those plans.
Potential Democratic Candidates
The top Democratic prospects according to the latest published odds:
Elizabeth Warren (9/1)
Joe Biden (16/1)
Michelle Obama (16/1)
Bernie Sanders (16/1)
Cory Booker (20/1)
Kamala Harris (20/1)
Mark Zuckerberg (22/1)
Hillary Clinton (22/1)
I do not think Hillary Clinton, Joe Biden, Bernie Sanders or Al Gore will be serious contenders in 2020. They have all been around for far too long and have failed to reach the highest office in the land. Hillary's 2016 election loss was extremely damaging to her brand and it is hard to imagine voters being too excited to see her run yet again – especially if the DNC insists upon forcing her on the voters once again.
Let's look at a few of the other betting favourites.
Elizabeth Warren (9/1): Elizabeth is the current consensus favourite among potential Democratic challengers in 2020. She is popular among party progressives and was at one point considered a likely 2016 candidate. Warren seems to fare much better than Hillary Clinton when it comes to both messaging and connecting with normal, everyday voters.
The biggest obstacles Warren face in 2020 are upending a sitting President and convincing the Democratic leadership that it's time to get away from safe candidates and move on to someone with a bolder vision.
However, her progressive politics will make her a tougher sell on the national stage. She'll have some convincing to do to get moderates and independents in her corner. She may be able to do exactly that by painting herself as the only sane alternative to the polarizing Donald Trump.
Michelle Obama (16/1): She does not seem like a serious choice at this point. She has expressed no inclination to run and does not have an established political history. Nothing she has said has ever painted her as a future Presidential candidate.
Overall, Michelle Obama strikes me as the model of a traditional first lady in supporting her husband and leading a few of her own minor initiatives such as school lunches. Frankly, I'm surprised the bookmakers have priced her at just 16/1. Either I am missing some key information or my original point stands: that the Democrats simply don't have many options right now.
Bernie Sanders (16/1): If you'll allow me to draw the comparison, Bernie Sanders is sort of like the Democrat's version of Donald Trump. He was an unconventional candidate, had a highly energized base and was treated poorly by the establishment. Sanders remains a possibility due to his support among millennials, many of whom are still angry over his treatment during the primaries.
There are rumors that Sanders may run again in 2020. The biggest knocks against him are that he is getting up there in age, he is just left enough to turn away centrist-leaning democrats and it's still a question as to whether or not he'll receive support from the establishment should he run again.
What he has in his favor is experience as a candidate, the aforementioned loyal base of voters, and the ability to raise campaign funds even when he doesn't have the support of the establishment. Should Bernie get the nomination in 2020, he would likely suffer no shortage of campaign funds.
Cory Booker (20/1): Cory Booker is an interesting proposition at odds of 20/1. He is not as well-known on the national stage, but he does have a big social media following and is a gifted public speaker. He has been noncommittal when it comes to a run in 2020, but politicians rarely signal their intentions, either way, this far in advance.
We'll have to wait and see how things shape up over the next few years, but Cory Booker is one of the candidates to follow if you're planning to bet on the next Presidential election.
Kamala Harris (20/1): California senator and former California attorney general Kamala Harris has been widely discussed as a potential 2020 candidate. She is popular in California but has a lot of work to do to grow her name outside of California.
I've noticed many media outlets tout her as Presidential material and having the media on her side would obviously be beneficial. She has reportedly made positive impressions among big Democrat donors and that also bodes well should she run.
However, these advantages could also be a double-edged sword. If the democratic voter base comes to perceive her as yet another tepid establishment type, she may have a tough time wooing the Bernie crowd.
Mark Zuckerberg (22/1): Mark Zuckerberg has caught the attention of political pundits of late with his tour of America that he explains as a sort of effort to get to know normal Americans. Zuckerberg also claims he has no intentions to make a 2020 bid, but certain moves he has made lately indicate otherwise.
For now, Zuckerberg is an enigma in the political landscape. We know little of his political positions other than he has taken an interest in climate change. It's hard telling how effective the billionaire Facebook founder would be at pivoting to politics and whether or not his tenure as the CEO would endure him to voters.
His experience at Facebook and familiarity with social media would certainly be a boon. But on the other hand, Facebook itself faces somewhat of a trust deficit.
Potential Republican Candidates
Donald Trump and Mike Pence lead the way among the 2020 Presidential election betting markets, but they are followed by a long list of democrats before we get to the next Republican.
Behind the two republicans are Elizabeth Warren, Joe Biden, Michelle Obama, Bernie Sanders, Cory Booker, Kamala Harris, Mark Zuckerberg, Hillary Clinton and Dwayne Johnson (independent).
It is only after all those names that we get to the third republican on the list, which is Paul Ryan. Below him are even more democratic names. The republicans may occupy the White House today, but the bench is not looking too deep either once you get past the two front-runners. Here are the top republicans and their odds to win the election:
Donald Trump: 2/1
Mike Pence: 7/1
Paul Ryan: 28/1
Marco Rubio: 33/1
Mitt Romney: 50/1
Ted Cruz: 50/1
Donald Trump (2/1): Donald Trump is the number one overall betting favourite for a good reason. Incumbent Presidents tend to do well in their reelection bids due to having the bully pulpit as the acting President, influence over the party as a whole and the reluctance of party members to endorse a challenge to the most powerful member of the party.
Trump has some of these things in his favour, but the influence over his party is clearly limited. There are many never-Trump GOPers who have made it clear they do not share the President's agenda and even some who intimated they would have preferred a Hillary presidency.
If Donald Trump does not reform the Republican party, there is a good chance the establishment types will back a serious primary challenger and bankroll him or her with significant campaign funds.
The constant bumbling of his own party is also damaging Trump's ability to implement his agenda. With party higher-ups like Mitch McConnell, Paul Ryan and John McCain never missing a moment to block Trump on one key initiative or another, it reflects poorly on Trump. His most ardent supporters see this and get what's going on, but fence-sitters and the less politically inclined are just going to see a President who couldn't get things done.
However, Trump has some things in his favour. Most importantly, his voter base is very loyal and many of his voters despise the establishment Republicans. A challenge from the likes of Mitt Romney would likely not be as well-received as some would like to believe. In fact, that's probably his biggest advantage. Anyone who decides to challenge Trump in 2020 faces the serious risk of alienating the sizable Trump base.
Secondly, Trump is a masterful media manipulator. Even when he didn't have the bully pulpit, he displayed an uncanny ability to dominant the media headlines during his Presidential campaign. Trump may seem uncouth and brash to some, but he does have political instincts. He won the 2016 election with very little outside support.
Mike Pence (7/1): Mike Pence is a polished politician and seems to be fairly well-liked. Unlike other establishment types, Pence has somewhat endeared himself to the Trump voter base by standing by Trump even during difficult times in the campaign and presidency.
The biggest risk Mike Pence would face is angering the Trump voter base by turning on Trump and mounting a challenge in 2020. That would in all likelihood destroy all trust among Trump voters and result in a win for the Democrat candidate.
There have already been reports that Pence is considering a run in 2020. However, the Vice President strongly rejected those reports as "just the latest attempt by the media to divide this administration."
The only feasible way I can see Mike Pence winning in 2020 is if Trump somehow completely loses his base. It would have to be something major because his base has proven willing to give him a lot of leeway in light of the obstruction from not only the Democrats but also from his own party.
Alternatively, if Trump doesn't run in 2020 for one reason or another, Pence would have a pretty decent shot at becoming the 2020 Republican candidate.
Ryan (28/1) Rubio (33/1) and Romney (50/1): I'm grouping Paul Ryan, Marco Rubio and Mitt Romney into one big group because they all have similar strengths and weaknesses. The biggest strength each one has is clout among the party, polished political skills and access to plenty of money to run a campaign.
The biggest weakness they all share is they have each gotten on the bad side of Trump's base. Trump voters are not happy with how all three of these candidates have hamstringed Trump at key points over the past year-and-a-half.
These three men are the perfect example of the growing disconnect between GOP leadership and GOP voters. I don't think the voters would come out in significant numbers for any of these three candidates should the GOP push one of them into the nomination.
Ted Cruz (50/1): It's surprising to see Ted Cruz rated below Ryan, Rubio and Romney. Cruz and Trump definitely had their scrappy moments during the primary, but Cruz has for the most part held the line for his conservative voters. Outside of a couple issues where Cruz angered the base, the sense I get is that regular GOP voters have a mostly favourable opinion of Ted Cruz.
Ted Cruz would likely lose most of his support if he were to mount a challenge to Trump in 2020 barring Trump doing something to severely depress the base himself. If Trump is for some reason unable/unwilling to run in 2020, Cruz would have a much easier time courting Republican voters than would Ryan, Rubio or Romney.
The biggest obstacle Ted Cruz would face in that scenario would again be the party establishment. Like Donald Trump, Ted Cruz is a bit of an outsider in Washington D.C.
Under current political conditions, any campaign run by Ted Cruz faces a catch-22: if he lacks the support of the party, he will face a huge uphill battle just in winning the nomination. If Cruz does pivot closer to the establishment to secure their support, many of his would-be voters are likely to perceive it as Cruz having "joined the dark side."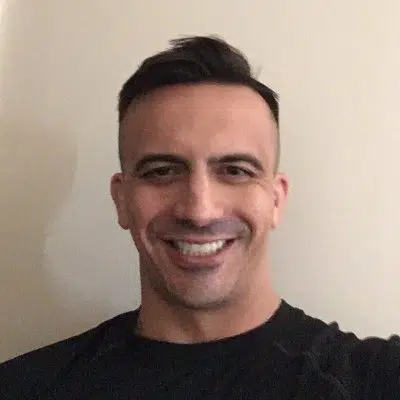 Wes Burns has more than a decade's worth of experience as a writer, researcher, and analyst in the legal online betting industry and is co-founder of OnlineBettingSites.com. Wes approaches his work from the viewpoint of players.