PayPal (www.paypal.com) is the largest e-wallet payment system in the world. The company was founded in 1998 and is headquartered in San Jose, California, the United States. A PayPal account can be used to make purchases at tens of thousands of online retailers and many of the world's largest online betting sites. With top notch security, lightning-fast transactions and minimal fees, PayPal is a solid option for anyone looking for a new way to play online.
One thing you should be aware of is that PayPal only works with betting sites that are licensed by major licensing jurisdictions. As a US-based company, PayPal is beholden to laws in the United States that strictly prohibit payment processing for unregulated offshore betting sites. Customers in the UK and Europe may use PayPal freely to gamble online, but customers from the US are limited to a select few state-authorized sites.
Best Paypal Betting Sites
These betting sites are confirmed to accept PayPal for both deposits and withdrawals. If you live in any country from which the above Paypal betting sites accept new customers, you may also use PayPal to get started.
How Paypal Works
To put it simply, PayPal is an e-wallet that you can use to store funds online, make payments, receive money and transfer money to friends. Many people choose PayPal simply because it offers security. When you make a payment or transfer funds to a gambling account, the merchant never sees your banking details or credit card number.
People also flock to PayPal because it saves payment information in a secure location. Instead of pulling out your credit card and typing in your information every time you want to make a payment, all you do is choose an amount to deposit and then log in to your PayPal account to confirm the transaction. This comes in very handy for people who do a lot of shopping or betting online.
Additionally, PayPal is a handy withdrawal method from betting sites. You can cash out your winnings any time straight to your PayPal account. The money is moved quickly and then you have the option to transfer that money to your personal bank account or go shopping somewhere else. Cashouts to PayPal are usually completed within hours and rarely longer than a day or two.
Getting Started
First, visit PayPal.com to sign up for a free account. You'll be asked for your name and address then asked to set a password for your account. The next step is to upload funds to your PayPal account. The easiest way to do this is to link your bank account to PayPal. You can do so by entering your banking information to PayPal and then waiting for two small deposits to be sent to your bank. Check your online banking statement and then confirm the amount of each deposit. This verifies you as the owner of the account.
Once your bank account is confirmed, you can upload funds any time free of charge. All you have to do is log in to your PayPal account and choose an amount to upload. From there, you can make a deposit to any betting site that accepts PayPal.
PayPal betting sites can also send payouts back to your account free of charge. This is a fast-working withdrawal method and accounts for another reason why PayPal is a handy service. Once your funds hit your PayPal account, you can transfer them directly to your bank free of charge. You may also have PayPal send you a check for a $1.50 fee.
Verify Your Account
It would be a good idea to verify ownership of your bank account or credit card as quickly as possible. Doing so is a simple matter of logging in to your PayPal account, clicking on "view limits" and then "lift limits." Follow the instructions on the screen and then wait for PayPal to send the 2 small deposits that I mentioned earlier.
Confirming ownership of your bank account or credit card immediately lifts your withdrawal limits from $500 per month to unlimited. The verification process takes a couple days, but it requires nothing more from you than to check your statement after a few days to note the exact deposit amounts PayPal credited to your account.
Paypal Betting Fees
It's possible to use PayPal for years without paying a single fee if you do it right. Deposits to betting sites that accept Paypal are free and it is also free to fund your PayPal account with an instant bank transfer. However, you will be charged 2.9% if you upload funds to your PayPal account with a credit card.
Online betting sites do pay a fee to PayPal when you use it to deposit. Most sites cover this fee but some sites have been known to pass the fee on to customers. This fee maxes out at 3.9% so it's not anything too terrible. Fortunately, most sites just cover the fee so this won't even be a concern for most gamblers.
Related: Paypal Enters Legal US Betting Market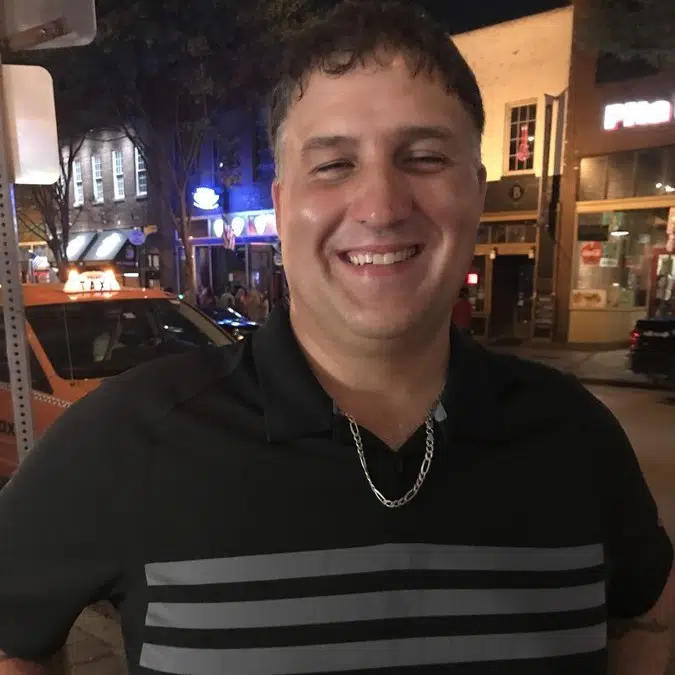 Mike Murphy is the founder of OnlineBettingSites.com and has over 10 years of experience in the legal online betting industry. A regular attendee of industry trade shows and conferences, Mike is a strong proponent of regulated markets and responsible gambling policies.