Vanilla Reload cards are a handy way to use cash to fund your betting account. It's basically a prepaid debit card that you purchase with cash at a local retailer such as CVS, Walgreens, Wal-Mart, 7-Eleven and Office Depot. All you have to do is pick up a card, give cash to the cashier and then they load your card with the funds.
Once you have a funded Vanilla Reload card, go back home, log in to the betting site of your choice and enter the pin number to make a deposit. You can purchase up to $5,000 worth of cards per day but each betting site only accepts $500 per card. The best way to make larger deposits is to pick up a couple of cards and fund each one with no more than $500.
Best Vanilla Reload Betting Sites
Vanilla Reload betting sites are somewhat of a rarity. It's a handy deposit method, but it's not the most popular. Horse racing sites seems to be the most frequent places where Vanilla is accepted but occasionally other types of betting sites accept them.
It's also worth noting that the following betting sites specifically mention Vanilla Reload as a deposit method. However, any site that accepts Visa may also accept Vanilla gift cards. These cards aren't supposed to be used to make overseas purchases but gambling sites typically have payment processors capable of making it work regardless.
These are just the sites that actually mention Vanilla by name in their list of deposit options. Anyone who accepts Visa is also likely to take your card. If you already have a Vanilla Visa, you can give it a shot at any major betting website. The worst that can happen is the site tells you your deposit has been declined.
Keep in mind, this only applies to Vanilla Reload cards that actually look like a credit card. If you have one of those cardboard voucher things (see pictures above), it can only be redeemed at sites that specifically mention Vanilla in their lists of deposit methods.
Where and How to Get Vanilla Reload Cards
Vanilla cards are sold all over the country at places like CVS, Walgreens, Wal-Mart, 7-Eleven, Family Dollar, and so on. The website has a handy store locator near the top of every page that you can use to find the location nearest you. These cards must be purchased in person; there is no option to buy them online.
There was a time when you could use your credit card to purchase Vanilla Reloads but company policies changed in 2014 due to excessive scamming. Today, cards may only be purchased with cash and you must show your ID. The store will note your ID and limit you to a maximum of $5,000 worth of cards each day.
Each card can be purchased for up to $500. If you want to deposit $1,000, for example, you would need to buy two reload cards for $500 each. You could then redeem each card online at whichever betting site you choose.
Withdrawals
Vanilla gift cards themselves cannot be credited with withdrawals. However, Vanilla Reload does have a list of prepaid cards it partners with. Some of these cards actually can be credited with cashouts from your gambling site. It's a little hit or miss though, so I wouldn't count on this being an option.
The way it would work is this: you buy a Vanilla Reload at your local store. Then, you visit one of Vanilla's prepaid partners to enroll in a prepaid debit card program. That new card will be sent to you in the mail and it can be used to receive withdrawals from certain betting sites. Again, this doesn't work 100% of the time so be prepared to receive a check in the mail if you're unable to cash out to your reloadable debit card.
Quick Information
Official website: www.vanillareload.com
Purchase fee: $3.95
Purchase limits: $20 to $500 per card, $5,000 total per day
Cards must be purchased in person with cash
Withdrawals cannot be issued to Vanilla cards
Depending on where you purchase your Vanilla Reload, it may come in the form of a card like this: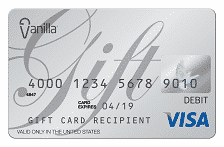 Or a voucher that looks like this: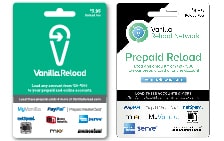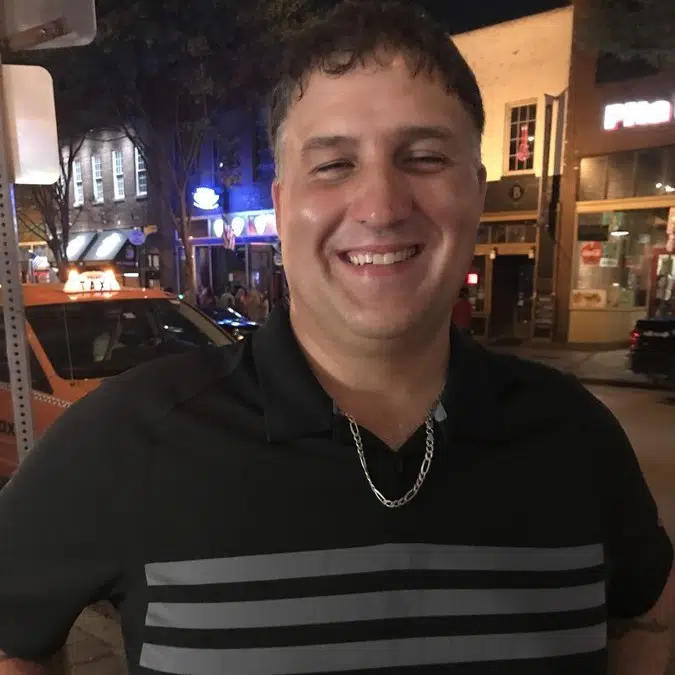 Mike Murphy is the founder of OnlineBettingSites.com and has over 10 years of experience in the legal online betting industry. A regular attendee of industry trade shows and conferences, Mike is a strong proponent of regulated markets and responsible gambling policies.