Introducing the Bet365 Soccer Early Payout Offer

Applies to pre-match single bets on Full Time Result market for applicable competitions. Bet restrictions and T&Cs apply. New and eligible customers only.
Backing your favorite soccer squad and watching them go two goals up is a great feeling, but with great highs come great lows. Watching them go on to lose that lead, and your money in the process, is absolutely crushing – especially after getting off to such a great start.
Well, Bet365 is running a promotion right now that'll make sure that exact scenario doesn't happen. For the rest of the year, Bet365 is running the "2 Goals Ahead Early Payout" promotion that'll pay select pre-match bets as winners as soon as your team goes two goals ahead.
Here's how it works.
Place a pre-match bet on the full-time result on any game from the following leagues:
English Premier League
Spanish Primera Liga
Group stage matches from the UEGA Champions League
Group stage matches from the UEFA Europe League
You can sign up for an account and claim this offer today at www.bet365.com.
If your team goes two goals ahead, Bet365 will pay it out immediately, in-full and at the same odds at which you booked the bet. Even if the other side makes a comeback to draw or win the match, you keep your winnings.
This offer is good up to and including Monday, 31 December 2018.
Sure, it's not every day a team goes down by two goals to make a comeback, but this is a nice offer nonetheless since it doesn't cost you anything extra and just sits there as an insurance plan in case things go horribly wrong. You don't have to pay extra or bet at reduced odds to take advantage of the offer.
All you have to do is place a qualifying bet on soccer like you normally would and you'll have one more way to win your bet. At the very least, this offer will calm those nerves once your team goes up two goals as you claim your payout right then and there.
Also note that this offer only applies to singles. If you place an accumulator, you're going to have to win every game just like normal – so don't start celebrating if you book an accumulator and your team goes up two. Bet365 only pays early on qualifying singles.
Important Things to Know
The early soccer payout offer is only available to new and eligible customers. If you're not sure if you qualify, just log in to your account and select "offers" on mobile or "promotions" on desktop to see a list of all offers available to you.
This offer is only for full-time bets on one team or another; it does not work with bets on the draw outcome.
If you have fully cashed out your bet, this offer does not apply. However, if you have partially cashed out your wager, the remaining bet will be paid in full as soon as your team goes two goals up.
You should also check the offer's full terms and conditions before playing at Bet365. As always, please gamble responsibly and know that Bet365 is reserved for customers 18 or older.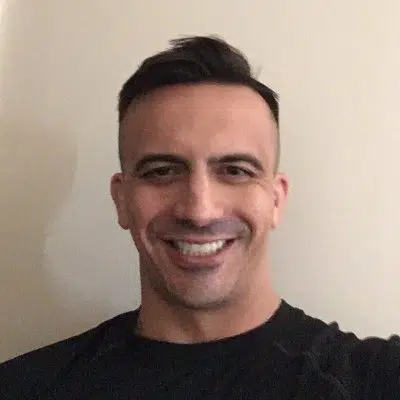 Wes Burns has more than a decade's worth of experience as a writer, researcher, and analyst in the legal online betting industry and is co-founder of OnlineBettingSites.com. Wes approaches his work from the viewpoint of players.