Brexit Fears Send Bet365 Staff from Gibraltar to Malta

UK online gambling giant Bet365 has confirmed it will be moving most of its Gibraltar staff to Malta over concerns related to the effects Brexit will have on its European-facing business.
The uncertainty over how Brexit will impact future operations has seen numerous groups hedging their bets and maintaining offices in both jurisdictions. Bet365 will be keeping some of its operations in Gibraltar but will be increasing its presence in Malta at the same time.
GBC reports some staff have already received redundancy notices ahead of the move. Meanwhile, some employees have been given the option to relocate to Malta and keep their current positions.
A statement from Bet365 follows:
"As part of our strategic and contingency plans to ensure EU market access and to maintain and enhance operational efficiencies, we have been building our presence in Malta and operating a dual regulatory and licensing strategy between Gibraltar and Malta for a number of years.

"However, from an operational and technical perspective and given our operating model, it has become increasingly challenging to efficiently run such multisite operations and this has necessarily resulted in us conducting a review of our operations."
Bet365 says it continues to operate in an uncertain environment, driven mainly by the ongoing and complicated Brexit saga.
The group confirms it will be maintaining a presence in Gibraltar and that the final decision will be determined after it has finished consulting with staff regarding their relocation. It is estimated that it will cost about €70 million to make the move.
Bet365 also said that it will make no further comment on the matter until the consultation process has been completed.
Bet365's Move to Gibraltar in 2015
About four years ago, against the backdrop of the introduction of UK's new Point of Consumption Tax, Bet365 made Gibraltar its main licensing hub. Bet365 explained at the time that Gibraltar offers "a mature and stable environment for international remote gambling operators."
At the time, Bet365 said it would operate its international betting businesses under licenses granted by the Government of Gibraltar.
Bet365 holds licenses in a number of territories, including the UK, Italy, Spain, Denmark and Australia. In 2014, Bet365 said it would continue with its long-standing policy of pursuing licenses in regulated markets. The company boasts roughly 35 million customers from around the globe.
After the move, Bet356 maintained a presence in Stoke-on-Trent and was the last of the major betting companies to move offshore.
However, it can't be said the move to Malta wasn't foreseen. In May last year, Bet365 announced that it was expanding its presence in Malta as a contingency plan for Brexit.
Move from Gibraltar in 2019
Although Bet365 has maintained a dual regulatory and licensing position between both jurisdictions until now, its latest move is still significant.
The government of Gibraltar also issued a statement following Bet365's latest announcement. In its own announcement, Gibraltar says it has worked "very constructively" with Bet365 on all issues related to its impending scale-down. The government also says it is working to minimize any negative effects resulting from the move.
Here's what the government of Gibraltar said in an announcement addressing the news:
"It is clear that the decisions announced by bet365 are directly related to Brexit and not to any matter otherwise related to Gibraltar. The government will continue to work with bet365 through its period of staff consultation and rationalisation in order to seek to ensure that the footprint of bet365 in Gibraltar remains substantial.

"Gibraltar remains the best jurisdiction in the world from which to do well regulated, reputable online gaming business – and is the only jurisdiction guaranteed access to the United Kingdom market in online gaming going forward."
The Status of Gibraltar Post-Brexit
Gibraltar is home to a strong remain contingent with 96% of locals voting to stay during the 2016 Brexit referendum. It doesn't take much imagination to conclude Gibraltarians feared exactly this scenario in a post-Brexit world should leave win the vote.
There is also an ongoing dispute over the sovereignty of Gibraltar between Spain and the UK. In February this year, the EU agreed to Spain's demands that Gibraltar be defined as a "colony of the British Crown".
The May government rejected that notion in strong terms:
"Gibraltar is not a colony and it is completely inappropriate to describe it that way. Gibraltar is a full part of the UK family and has a mature and modern constitutional relationship with the UK. This will not change due to our exit from the EU."
If the Brexit process goes ahead to see the UK leave the EU, jurisdictions such as Gibraltar will be put into a tough position as they struggle to provide services to the wider European region amid changing trade terms.
It is for that reason that Bet365 and other online gambling groups are now moving at least some of their operations out of UK-ruled territory and setting up camp on EU soil.
In March this year, 888 Holdings took similar preparations as it secured a gaming license in Malta and established a server in Ireland to mitigate any potential disruption from Brexit. The 888 decision came on the heels of GVC Holdings also taking similar measures in relocating some of its gaming servers to Ireland.
Ever since Bet365 hinted last year that it was considering a move to Malta, Gibraltar has been in the process of a political offensive aimed to stop a hemorrhaging of top companies from fleeing its shores.
Spain has stepped in to help by reassuring companies that things will not change as drastically as online gambling groups fear in the case of Brexit. Gibraltar continues to assure companies that they will still be able to operate under the same conditions even if the UK leaves the EU.
Despite these assurances, we are seeing a growing number of online gambling companies move to Plan B as they seek to get ahead of any potential Brexit fallout.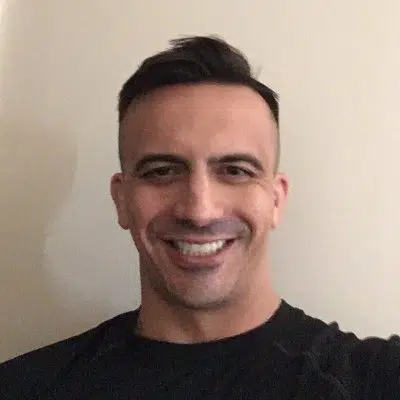 Wes Burns has more than a decade's worth of experience as a writer, researcher, and analyst in the legal online betting industry and is co-founder of OnlineBettingSites.com. Wes approaches his work from the viewpoint of players.