The gambling laws of Argentina are complex and confusing thanks to each province having the power to regulate all forms of gaming within its borders. This may be a problem for gaming companies, but it doesn't mean much from the player's point of view. All the biggest names in online gambling accept Argentinian residents.
A few Argentina betting sites also accept the Argentinian peso for deposits and withdrawals. On this page is a list of sites that serve Argentinians followed by an explanation of current gambling laws in the country. There's a lot to discuss so let's get started.
Best Argentina Betting Sites
There are two primary reasons why these are the best betting websites in Argentina. Most importantly, they are owned by internationally-respected gaming companies. These are not small, fly-by-night companies with little verifiable history. These are major corporations with histories that predate the internet itself.
The second reason I like these sites is because they specifically cater to Argentinians. They may be based out of other countries, but they have Spanish version websites and deposit methods capable of processing peso transactions. The most popular banking options for the country are the credit card, debit card, Entropay and bank wire.
Is it Legal to Gamble Online in Argentina?
The legality of placing a bet online is questionable in most provinces. Some provinces claim it is illegal while others say otherwise. What I can tell you is there appears to be little interest in enforcing these laws. Many Argentinians place bets with offshore bookmakers every day without any legal troubles whatsoever.
This is perhaps the most common stance to online gambling in the world. There are many countries that appear to outlaw internet betting without actually following through. However, it would never hurt to talk to a licensed attorney for professional legal advice.
Depositing and Withdrawing
One of the most important questions we should ask when it comes to internet gaming is how the deposit and withdrawal process works. With so many countries, languages and currencies out there, no gambling site can possibly cater to them all.
The good news for Argentinians is the country is an attractive market for betting companies. A large population and high standard of living make it a desirable country for any company seeking to expand its operations. Not all sites accept the Argentinian peso as a deposit method, but enough do that it's fairly easy to get started.
BetVictor is one of the largest companies to support pesos for deposits and withdrawals. Other companies accept residents from Argentina but have no system in place specifically for pesos. But even then, there are still options. If you decide to play at a site that doesn't offer native support of ARS, you can use an e-wallet service to convert your ARS deposit into some other currency when making deposits or receiving withdrawals.
Gambling Laws in Argentina
Online gambling is alive and well in Argentina, but the legal situation is messy to say the least. Argentina consists of 23 provinces plus the city of Buenos Aires which acts as an autonomous region. Each province and region has its own set of gambling laws and regulators. Simply gaining an understanding of what is legal where and who has jurisdiction over what is no small feat.
When it comes to online betting specifically, two provinces in particular have formally addressed to issue to varying degrees of success. First, the province of Misiones enacted a gambling law to legalize online gambling in a limited capacity. Then, the province of Buenos Aires moved to pass its own wide-ranging gambling and sports betting laws.
Misiones Betting Sites
Misiones was the first province to seriously take up the online gambling issue when it began issuing licenses to operators in 2007. Provincial lawmakers deserve some credit for that, but Misiones has failed by every measure when it comes to creating a stable, economically viable business environment. Numerous sites have acquired licenses over the years only to lose them later as the government constantly adjusts its vision of how online gambling should look.
Bwin.Party (now a part of GVC Holdings) had a license for a while in the province of Misiones, but lost that license in 2012 under odd circumstances. The Provincial Institute of Lotteries and Casinos said that Bwin.Party failed to keep copies of its bets on local servers, but Bwin.Party claimed it was having trouble dealing with the regulator's fees and restrictions.
Another betting site named Miljugadas and headquartered out of Misiones had its domain suspended, offices raided and bank accounts frozen in 2017. In 2018, four people connected with the site were ordered to remain in the country as prosecutors worked through the case.
Prosecutors explained at the time that gaming laws were enhanced in 2018 and that running an illegal gambling site could result in prison sentences of up to six years. The man behind Miljugadas ultimately ended up receiving a three-year suspended sentence.
Currently, the future of online gambling in Misiones is unclear. The government ordered the province's only legal operator to cease operations in 2018, but there is rumor that the province may be in the process of authorizing a replacement to be run directly by the provincial government.
Buenos Aires Gambling Law
Buenos Aires (the province, not the city) joined the online betting bandwagon in 2018. A law introduced in November and approved in December of 2018 established a process by which online betting sites in Argentina may apply for licenses and then offer online gambling and sports betting to residents of the province.
The law paved the way for both international and domestic operators to apply for licenses to potentially create a healthy and competitive market. One of the big issues that has plagued Misiones is a government that is too involved and too unpredictable. Buenos Aires has taken a different track as it will allow multiple operators to compete with one another as they seek new customers in the province.
After receiving initial approval in December 2018, Decree 181 was signed into law in April 2019 by Governor María Eugenia Vidal. Under the law, international operators may apply for licenses to offer the following forms of online betting:
Sports betting
Horse racing betting
Casino games
Poker
Looking at the Big Picture in Argentina
Argentina has a good number of local land-based casinos and thousands of slot machines spread across the country. But when it comes to internet gambling across provincial borders, there is no single authority to turn to for help or clarification.
There is a desire among some to unify the country's gaming laws at the federal level. The Associación de Loterías, Quinielas y Casinos Estatales (ALEA) has been interested in a national solution to the current patchwork of gambling laws since at least 2012, but only under certain circumstances.
State-level gaming regulators are not as open to the idea and have resisted such ideas for years. The federal government expressed interest in establishing a new agency to govern online gambling at the national level, but the ALEA resisted that idea and argued in favor of allowing the provinces to come together and form their own path forward without federal interference. Needless to say, it's a messy situation. It seems Argentina's online gambling laws will remain with the provinces for now.
Brick-and-mortar gambling in Argentina is much less complicated for the simple fact that a physical casino is subject only to the laws of the province it calls home. There are about 80 land-based casinos in Argentina where people can play table games, card games, slot machines and every other type of game typically found inside casinos.
Sports betting is also widespread in Argentina. The government-run Loteria Nacional offers sports betting as well as a number of international sports betting sites that operate in questionably-legal territory.
Online sports betting suffers from the same difficulties as other forms of internet gaming. The myriad of gaming laws from province to province make it very difficult for operators to enter the market legally and accept wagers from citizens. Today's online bookmakers mostly operate in Argentina without proper licenses.
Fortunately, the government doesn't take a hardline approach towards online gambling like so many other countries do. Some provinces allow online gambling while others don't, but there appears to be little to no enforcement of those laws in most provinces. People are free for the most part to play where they want online. Now, all indications point to it being quite some time before Argentina is able to implement sensible gaming laws at the national level.
Argentina Responsible Gambling and Compliance Information:
EL JUEGO COMPULSIVO ES PERJUDICIAL PARA VOS Y TU FAMILIA +18, Linea gratuita de orientacion al jugado problematico 0800-444-4000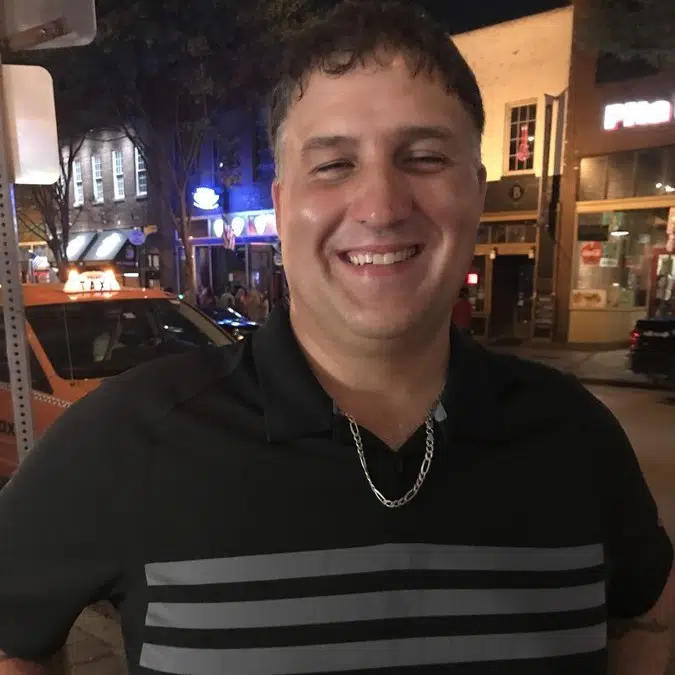 Mike Murphy is the founder of OnlineBettingSites.com and has over 10 years of experience in the legal online betting industry. A regular attendee of industry trade shows and conferences, Mike is a strong proponent of regulated markets and responsible gambling policies.