Both online and real-world gambling are legal in Bosnia and Herzegovina, but current laws are deemed by many to be insufficient to properly regulate the industry. We'll get into more detail on the legal situation below, but for now just know that there are no laws that prevent citizens from visiting online betting sites to play for real money.
In fact, all the world's biggest online betting brands accept customers from Bosnia, include many well-known gaming companies. If you're interested in playing poker, betting on sports or trying your luck at casino games online, the following sites should be first on your list of sites to try.
Best Bosnian Betting Sites
All Bosnian betting sites accept a variety of deposit methods that you can choose from to fund your account. Some of the deposit options you'll find available to you include credit card, debit card, Neteller, Skrill, Paysafecard, Entropay, bank wire and cheque by mail. Of these, the simplest would be credit/debit cards and Neteller or Skrill.
The one hitch you're likely to run into will be converting convertible marks into one of the main currencies used by international betting sites. Gambling operators prefer to use one of the world's more widely-used currencies in order to facilitate multi-player games such as poker that bring people together from around the world. The good news is that currency conversions are performed automatically on your behalf when you complete your deposit.
Gambling Law in Bosnia and Herzegovina
Any discussion of gambling law in Bosnia must first start with us noting that Bosnia and Herzegovina is one country divided into two mostly autonomous regions. These include the Federation of Bosnia and Herzegovina, and Republika Srpska. Each maintains a relatively wide degree of autonomy although together, they both form one country.
Repulika Srpska is the only one of these two regions to fully address online betting. Authorities there have so far issued three licenses to local operators. Of these three, it appears that only WWin.com remains active today. WWin is a legitimate place to play, but it has one major problem. It only accepts customers who are present in Republika Srpska and hold a local bank account. Given the limited population of Republika Srpska, it is not surprising that the poker tables at WWin.com are lacking in action when compared to major international gambling sites.
However, it is not a crime to play at offshore betting sites while located in any part of Bosnia. For this reason, many players choose to do business with larger, more established betting sites headquartered in other parts of the world. That is precisely the reason we recommend the sites above. Furthermore, the sites recommended on this page all hold valid gaming licenses in the UK and can therefore be considered among the safest gambling websites in the world.
In 2013, the government of the Federation of Bosnia and Herzegovina attempted to regulate online gambling with a bill issued in January of that year. The bill ultimately ended up calling for local internet service providers (ISPs) to block access to foreign betting sites. Local ISPs were threatened with fines ranging from 1,000 to 50,000 KM for failure to comply.
Resistance from ISPs and public outcry denouncing the move was enough to convince Bosnian courts to reverse the decision and leave the internet free of censorship.
Land-based gambling across the entire country is governed under a set of ambiguous laws that lawmakers claim are in need of reform. Specifically, lawmakers point to two key issues that need to be addressed.
First, they note that Bosnia has an extremely high ratio of betting shops to people. In total, there are estimated to be nearly 2500 betting shops across the country. This works out to nearly 1 betting shops for every 1,000 people living in Bosnia and Herzegovina. Lawmakers are worried about problem gambling given the wide access to sports betting. One politician specifically noted that current legislation only requires a minimum distance of 100 meters between schools and betting shops. He would like to see that distance increased.
The second change lawmakers would like to see is an increase on tax rates. Currently, betting shops only pay taxes on winnings greater than 100 KM. The same news reported linked-to above notes that some have estimated that a 10% tax on winnings under 100 KM would bring in 23 million euros in additional tax revenues per year.
In summary, Bosnia and Herzegovina only regulated gambling lightly and only Republika Srpska even have a mechanism by which operators may receive licenses to offer online casino games, poker and sports betting. Major international betting sites have so far declined to apply for a license due to the complicated process, small population and lack of consequences for operating without a license.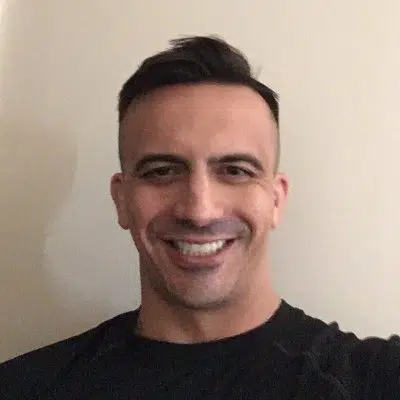 Wes Burns has more than a decade's worth of experience as a writer, researcher, and analyst in the legal online betting industry and is co-founder of OnlineBettingSites.com. Wes approaches his work from the viewpoint of players.