Chile's gambling laws have changed numerous times over the years but have remained steady since 2005. That was the year Chile passed its most recent gaming laws which allowed for the licensing of land-based casinos throughout the country. There are now two dozen brick-and-mortar casinos in operation.
The legality of online betting in Chile isn't clearly defined by the law but appears to be prohibited. However, there are no penalties for using Chile betting sites and the Chilean government seems intent on pursuing regulation rather than outright prohibition. Several proposals to license Chile betting sites have been put forth in recent years but we're still waiting for something substantive.
In the meantime, you're free to visit any Chilean-friendly online gambling site you choose. There are hundreds of sports betting sites that accept customers from Chile. The government makes no effort to block offshore Chilean betting sites or restrict financial transactions to them.
Best Chile Betting Sites
Although online gambling may be technically prohibited, Chileans have access to the entire world of internet gaming. Dozens of legal betting sites provide Spanish-language versions of their websites as well as native Spanish-speaking customer support reps.
When you open an account with a gambling website, you will usually be asked to choose a default currency for your account. Most Chile-friendly sportsbook apps and betting websites limit your options to US dollars, Euros, British pounds, and a few other currencies. A Chilean peso is never an option – it's just not a very widely-used currency compared to some others.
This isn't a problem. Just choose the US dollar as your default currency and continue to sign up like normal. Later, you'll be able to make a deposit in CLP and have that converted into US dollars. Those dollars will be converted back into pesos when you withdraw your money.
One of the reasons I recommend these specific Chile betting apps is because they operate in countries around the world. They are well-versed in dealing with different currencies, languages and banking methods. Doing business with longstanding international companies like these is easier and safer than working with smaller, regional gaming operators.
Chile Gambling Laws
Ley Num. 19.995 (Law Number 19.995) (PDF link) was passed in 2005 and is responsible for the vast majority of the country's betting laws. This law is most well-known for legalizing brick-and-mortar casinos in Chile and creating the licensing system under which they operate. The passage of the law completely changed the country's domestic wagering landscape.
The law stipulates that a maximum of 24 casinos may be granted operating licenses within Chile. Each region is able to have at least one casino but no more than three. Additionally, no new casino may be built within 70 km of an existing establishment. Thus, casinos in Chile are found in all parts of the nation but never too close together.
In its own words, Law Number 19.995 is responsible for the authorization, operation, administration and supervision of casinos. It gives the state the power to authorize or deny casinos inside the country, and to regulate those that are authorized. The law goes into excruciating detail in stipulating how casinos may operate, what kind of investment capital they must have before obtaining a license, how many shareholders they may have and so on.
The law also created the Superintendencia de Casinos de Juego (SCJ) to issue operating licensing and oversee the industry. Basically, the SCJ operates as the country's gaming commission. This is the licensing body and final arbiter of all things related to gambling in Chile.
In addition to Law Number 19.995, the gambling industry is subject to a variety of decrees issued by the Ministry of Finance and other instructions issued by the SCJ. It's a complicated legal mess for those involved in land-based gambling, but little of that pertains to individual players.
Lottery games in Chile are conducted by the state-owned Polla Chilena and Lotería de Concepción companies. Together, these entities have a monopoly over all lottery-style games and a limited number of games of chance in the country. These lotteries are very popular in Chile to the point where they have even spun off popular TV shows.
Both lotteries donate the vast majority of their revenue to charitable causes. These include universities, the Chilean Red Cross, the Child Advocacy Council, Conception Health Services, firefighting efforts and much more. All in all, people in Chile seem happy to support the lottery despite the poor odds of winning. The Chilean economy has come a long ways since introducing a free market, but these charities still play an important role in the developing nation.
The internet receives only passing mention in Chilean gambling laws, but politicians have publicly recognized that offshore operators are competing for Chilean business. Lawmakers put forth proposals in 2012 and again in 2013 to legalize, regulate and tax online gambling in Chile. There's no recent news on what happened to those proposals, but they show the demand for betting sites in Chile is there.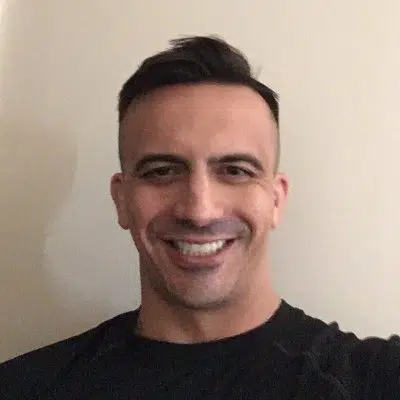 Wes Burns has more than a decade's worth of experience as a writer, researcher, and analyst in the legal online betting industry and is co-founder of OnlineBettingSites.com. Wes approaches his work from the viewpoint of players.