Finland boasts a massive online gambling market for a country of just 5.4 million people. Recent figures put total online gaming revenue at nearly 2 billion euros a year – and that's just at the four government-approved operators. Today, we'll be taking a look at the best Finnish betting sites and discussing the gaming laws that impact players and operators alike.
Finland Betting Sites
Finland Gambling Laws
Most forms of gambling are legal in Finland provided the activity takes place under the purview of one of Finland's four authorized government monopolies. These include Fintoto Oy for horse racing betting, RAY for land-based gambling and poker, Veikkaus Oy for the national lottery and some forms of sports betting, and Penningautomatförening (a.k.a. PAF or Play Among Friends) for online gambling in Finland.
PAF serves as the official operator of the Åland Islands and now controls most of the Finland online betting market. All profits obtained by PAF are funneled back to charitable organizations, so Finns are encouraged to spend their money there where it goes to a positive cause. PAF.com is also licensed by the UK's Gambling Commission and operates in most regulated markets today.
RAY, Veikkaus Oy and Fintoto have also been approved to offer their services online after a fight in which RAY alleged that PAF was infringing on their monopoly by offering its games over the internet. The government refused to shut down PAF's online gambling operations, but it did eventually authorize the other three providers to operate their own betting websites.
Finnish lawmakers have a knack for providing lip service to the idea of strictly regulating online gambling and protecting the country's government-backed monopoly providers of gambling. In reality, gamblers are largely free to play wherever they want. Technically, we're supposed to stick with one of the government-approved operators for all forms of betting in Finland. However, there are no actual laws that prohibit Finns from playing at online betting sites.
The strongest stance the government takes against unregulated online betting in Finland is in prohibiting offshore betting sites from advertising in local media. Even so, you can find advertisements for international betting sites tucked into magazines and other publications all over the place thanks to a loophole that excludes foreign publications.
What this means for us is that we have pretty much the entire internet open for business. You're always welcome to play at PAF.com, but you're not legally obligated to do so. Other companies also target the Finnish market with popular betting sites that provide online sports betting, online poker, and casino games.
When choosing whether to play at PAF.com or take your business to other Finland betting sites, you should consider your priorities. You will usually get better odds, more valuable promotions and a wider variety of games at the big offshore bookmakers. PAF does not effectively compete in those areas, but it does offer some peace of mind knowing that your money goes to a good cause rather than into the coffers of foreign businesses.
Although the government has not made any serious moves to regulate offshore gambling to date, it has every incentive to do so. The domestic market brings in upwards of 1.7 billion euros per year in revenue with the majority of that going right back to charitable causes. Offshore betting is estimated to attract 130 million euros per year. Aggressive advertising online and through social media is expected to inflate those numbers and lawmakers are taking notice.
According to a statement from the Ministry of Interior Legislative Affairs, there are no immediate plans to reign in offshore Finnish betting sites. However, they are "following the developments closely" and are "prepared to change the law if necessary." It is only safe to predict that if offshore betting continues to grow to the detriment of the domestic industry, lawmakers will eventually take some sort of action. Only time will tell what that action will be.
Depositing and Withdrawing in Euros
Widespread adoption of the euro makes it a convenient currency for use in online gambling. Major Finland betting sites all accept euro deposits by way of all popular funding methods. Some of the most popular deposit methods include standard credit/debit card deposits, Euteller, Neteller, Skrill, PayPal, Entropay, Trustly and direct bank transfers.
Winnings can be claimed by these same methods and are usually paid within 2-3 business days. As long as you only do business with reputable betting sites (both domestic and foreign), you can expect to be paid quickly. Finland has no laws that prevent financial transactions to or from gambling sites. This may change in the future, there are no known plans in the work.
The two simplest deposit methods for Finns would have to be credit/debit cards and Euteller. I would recommend depositing with your credit or debit card if you want to play online as quickly as possible. Choose this method and you could be placing real money bets today.
Euteller also works quickly if you already have a bank account that allows you to check your balance online. If you choose this method from your casino's deposit page, you'll be redirected to a secure paged hosted by your bank. There, you log in using your existing online banking info to confirm the deposit to your bank. The bank will then complete the deposit on your behalf without revealing your personal information to the betting site.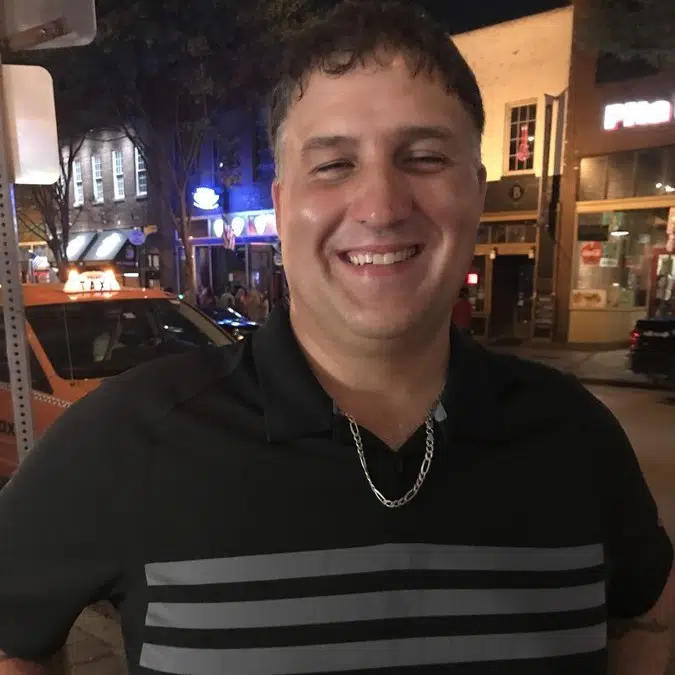 Mike Murphy is the founder of OnlineBettingSites.com and has over 10 years of experience in the legal online betting industry. A regular attendee of industry trade shows and conferences, Mike is a strong proponent of regulated markets and responsible gambling policies.