Gibraltar is a small island measuring 2.3 square miles and home to fewer than 30,000 people. It may be a tiny island-nation, but it plays a large role in the current state of online gambling. This British Overseas Territory is an online gambling regulator that grants remote gaming licenses to some of the biggest names in internet wagering.
Best Gibraltar Betting Sites
Some of its current license-holders include the likes of 888.com, BetVictor, Stan James, and 32Red. Gibraltar's licensing regime is recognized by the UK Gambling Commission due to its strict standards for licensees. Therefore, any company licensed in Gibraltar by default has permission to offer its services to customers inside the UK.
At the same time, Gibraltar has a lower corporate tax rate than the UK. The end result: lots of big names have moved their headquarters to Gibraltar to take advantage of its lower tax rate while retaining the ability to tap into the highly profitable British gambling market. New UK legislation slated to take effect in 2015 may bring an end to the party soon (more details below). But for right now, Gibraltar is the most attractive licensing authority for anyone interested in the British and European markets.
Betting Sites Licensed in Gibraltar
All of the above online betting sites have licenses in Gibraltar. If you've done any browsing around here at OnlineBettingSites.com, you may have noticed that I constantly recommend these betting sites to readers. Companies with Gibraltar online gambling licenses tend to be pretty rock-solid places to bet online because Gibraltar doesn't just hand out licenses to anyone who asks nicely.
Plus, these are just high quality places to gamble online. Most of the names you see above were founded well before the internet was even a thing. Places like BetVictor were originally founded as real-world bookmakers in the UK. They still have physical betting shops to this day and have maintained clean reputations over all those years.
At the risk of sounding completely biased, these are the online betting sites I try to recommend as often as possible. They have earned my trust and the trust of many of my friends. You don't have to take my word for it. Just ask any punter which bookmakers he trusts and I'm sure he'll mention at least one of the names on this page.
Is Online Betting In Gibraltar Legal?
There are no restrictions for residents of Gibraltar. If you want to bet online, you're free to do so. I recommend keeping it local and doing business with one of the Gibraltar betting sites recommended above. If you deposit in Gibraltar pounds, the site will switch you over to British pounds automatically at a 1:1 rate.
Gibraltar Gambling Laws and Licenses
The Gambling Act of 2005 regulates all gambling within Gibraltar. The majority of the text deals with issues related to licensing online gambling sites. No surprise there – online gambling is now one of the Rock's most prosperous industries. The Act also deals with regular gambling on the island, it lays out the tax code and explains what it expects of licensed companies.
Being the small piece of land it is, Gibraltar doesn't have much of a land-based gambling industry. Nevertheless, it does have laws for what it calls "non-remote" gambling. People may not act as bookmakers, casinos or managers of any form of betting unless they have the appropriate license to do so.
Likewise, residents of Gibraltar are forbidden from participating in any form of land-based betting that isn't properly licensed. The Gambling Act does not restrict locals from visiting sites licensed in other jurisdictions. However, there's no real benefit in doing so at this time as the betting websites based out of Gibraltar are among the safest and most-experienced brands in the world.
Gibraltar Licensing Process
Gibraltar prides itself on strict licensing standards and reluctance to issue new licenses. Only companies with verifiable track records, clean records and serious financial resources are even considered for a license. The licensing process is thorough but not particularly expensive for applicants. The fee for a license is just £2,000.
This is interesting to note because Gibraltar has taken the opposite approach to some other licensing jurisdictions. Some licensing authorities charge onerous fees (upwards of £25,000 to £100,000) and attempt to "sell" as many licenses as they can. In those places, it's more of a quick government-sponsored money grab than any sort of serious attempt at regulating online gambling.
Gibraltar instead charges low fees but is extremely picky in who it awards licenses. The goal isn't to make quick money off up-front licensing fees but rather to attract large, successful corporations who will pay taxes for years to come. This strategy seems to have paid off because the Gibraltar licensing authority is recognized by the UK Gambling Commission and is home to numerous multi-billion dollar gambling brands.
Once approved, licensees are required to be headquartered on Gibraltar and maintain computer servers on the island. They must also conduct themselves in a legal and moral manner as explained in the Gambling Act. This includes truthful advertising, taking steps to exclude minors, submitting to financial and software audits, maintain customer privacy, prevent money laundering and responding promptly to customer complaints.
Licensees are also required to keep player funds separate from operating funds and to pay out winners within a reasonable timeframe. If you read through the entire Gambling Act, you'll see that it goes into great detail in explaining what it expects from license-holders – and that there are a lot of expectations.
These are not easy standards to meet, but large gambling companies have two major incentives to get a license. First, a license to Gibraltar by default provides access to the UK and numerous other growing markets. Second, Gibraltar has a business-friendly tax code.
Fixed-odds betting and online betting exchanges are taxed at a flat rate of 1% of turnover, with a cap of £425,000 per year. Casino-style games are taxed at 1% of gross profit, also with a cap of £425,000 per year. Additionally, Gibraltar has a business-friendly environment with no VAT taxes, a corporate tax rate of 10% and zero capital gains taxes.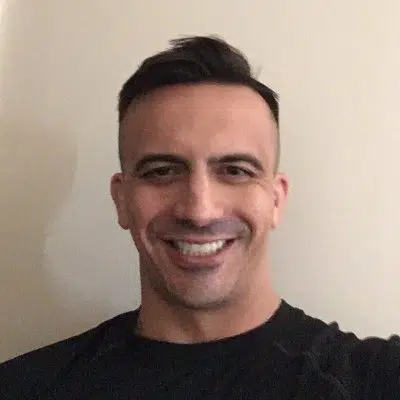 Wes Burns has more than a decade's worth of experience as a writer, researcher, and analyst in the legal online betting industry and is co-founder of OnlineBettingSites.com. Wes approaches his work from the viewpoint of players.