Macau is the largest gambling destination in the world. Its land-based casino operators collectively clear upwards of $40 billion in revenue every year. This dwarfs even the Las Vegas strip with its mere $6.7 billion in revenue last year. Sheldon Adelson has been known to say we should start calling Las Vegas the "Macau of the West."
Roughly 70% of Macau's fiscal revenue is attributed to gambling tourism. The region sits in an ideal location to attract gambling dollars from China, Hong Kong and pretty much all of the greater Asian region. It has long been known that Asian cultures share an affinity for gambling, and Macau is proof that the demand is indeed strong.
Best Macau Betting Sites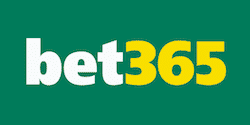 Bet £10, Get £30 in Free Bets
Min deposit requirement. Free Bets are paid as Bet Credits and are available for use upon settlement of bets to value of qualifying deposit. Min odds, bet and payment method exclusions apply. Returns exclude Bet Credits stake. Time limits and T&Cs apply. Registration required.
Macau is a special administrative region of China. The region is responsible for its own internal laws, police force and immigration rules. China is responsible for its national defense and foreign affairs. So while Macau has close ties to China, it takes a much different approach to betting.
Legal Online Gambling in Macau
The legality of Macau online gambling is uncertain. Currently, there are no laws that prohibit accessing online casinos or setting up casino sites. At the same time, there is no legal framework for would-be Macau betting sites to obtain official licensing.
Those who call Macau home are under no obligation to abstain from offshore betting sites. If you want to play casino games on any of the major international gaming websites, you're free to do so. You can sign up, deposit real money, and cash out your earnings when you're finished gambling. Thus, there are several reputable gaming sites that accept wagers from Macau.
What isn't as certain is the legality of Macau online betting sites. With no regulatory system in place, it's impossible to get a license to offer wagers over the internet. Offering wagers without a license is most definitely illegal in Macau. You can just ask the 22 people who were arrested by Macau police for hosting an illegal bookmaking ring that took World Cup bets from around the world over the internet.
Despite the confusing laws, it's clear that you shouldn't move to Macau with intention of setting up your own betting website. The safest course of action is to visit offshore sites that have the legal authority to operate in their home countries. You should most definitely avoid any type of underground Macanese betting website.
Macau authorities have considered opening the region to online gaming in the past, but nothing has come of that. Occasionally, news reports circulate that some big firm or other is looking into offering some form of internet wagering. It's just a matter of time before the issue comes to a head and we get something more definitive to report.
Betting in Hong Kong Dollars, Macanese Patacas and Chinese Yuan
As you may already know, the Hong Kong Dollar (HKD) and Macau Pataca (MOP) are the primary currencies in Macau, with HKD being the favored of the two. Chinese Yuan (CNY or RMB) also circulate freely in certain areas. In any case, you won't have any problems finding a betting website that accepts your favored currencies.
Large international online casinos accept HKD and RMB deposits across the board. Asian-focused betting sites also take HKD and RMB deposits. The Macau Pataca isn't as common in the internet gaming world, but anyone living in Macau should find it fairly easy to find a local vendor willing to make the exchange.
Common funding and withdrawal methods include credit cards, Skrill, Click2Pay, bank wire, Asiapay88, and others. You can see a full list of funding methods by logging in to your account and visiting the cashier's area. Each deposit method is explained in full detail and accompanied with instructions for completing your deposit.
Gambling Laws in Macau
The gambling laws of Macau are numerous and extremely complex – for the operators. They are much simpler for the players. From the player's point of view, it's simple. You can walk into any casino as long as you're at least 21 and play any game they have on offer. Don't do anything stupid like cheat, steal or use drugs, and your time in Macau will be safe and fun.
Casino operators in Macau are subject to a complex system of regulations. This is a highly regulated industry as you would expect in a region that derives half of its GDP from gambling. The Gaming Inspection and Coordination Bureau (DICJ) is responsible for overseeing and regulating land-based gaming in Macau.
If you would like to see the actual legislation, you can visit this link for a list of laws applied to gaming in Macau. These are available only in Chinese and Portuguese.
Casinos in Macau only accept Hong Kong dollars (HKD) and Macanese Patacas (MOP). However, you'll have no problems finding vendors who will exchange your currency for either of those two. While we're on the subject of money, it's worth noting that Chinese law prohibits anyone from bringing more than 20,000 Yuan Renminbi (about $3,255) across international borders.
With more than half of Macau's tourists entering from the mainland and many of those being high rollers, you have to wonder how they're getting their money across to gamble. Well, there are a number of methods designed to skirt the law.
One of the most common is for people to simply stuff cash into backpacks and shopping bags and cross over into Macau. Searches are uncommon and many people are content to take the minor risk of secreting cash across the border.
Another method for moving funds has popped up on the Macau side. High-end jewelry booths inside Macau pretend to sell high-ticket items to gamblers. People buy these nonexistent items on credit and are then allowed to use that money on the casino floor. At the end of the day, the quasi-illegal loan must be collected.
However, Chinese contract laws consider gambling debt unenforceable by the law. Some of these sellers are able to collect from unpaying customers on the grounds that an actual item was purchased on credit. Others must resort to more unsavory means to collect on the debt. Gaming laws on both sides of the border create an odd situation for the movement of money.
Gaming History
Gambling was legalized in Macau in 1850 under Portuguese rule. Hundreds of Chinese gaming houses in the region received licenses in return for paying a portion of their revenues to the government. Gaming remained more or less legal through the 19th and 20th centuries but was a relatively minor industry in the area.
1961 was an important year in the development of Macau as a gambling destination. That year, the governor of Macau designated the region as a "permanent gaming region." He offered lower rates of taxation for gaming and clarified the area's gaming laws. Although it would be more than 40 years before Macau would evolve into the international gambling capital it is today, this was an important first step in that direction.
In 1962, the governor opened the region up for bidding to establish a new government-endorsed monopoly over gambling. A group of Hong Kong and Macau businessmen won the bidding process and created the Sociedade de Turismo e Diversões de Macau (STDM). This group was given monopoly control over all types of gambling in Macau.
STDM ushered in a new era of gaming for Macau. The syndicate built large casinos, introduced western-style games, and established new means for transporting gamblers from the Chinese mainland and Hong Kong to Macau. The group operated as the sole provider of gambling through 2001. STDM casinos still exist to this day, but they no longer have complete control over the market.
Portugal handed over control of Macau to China in 1999 but nothing changed immediately. STDM would remain the sole monopoly provider for a few more years. Big changes were already in motion, however. During this time, consulting companies were brought to Macau to meet with the government and discuss what would need to be done to take Macau to the next level as an international gambling destination.
Macau's legislative assembly passed Law No. 16/2001 in August of 2001. This piece of legislation set the new legal framework for the operations of casinos and casino games in Macau. Later that year, Macau opened a bidding process to award three casino licenses to outside companies from around the world. The results of the bidding process were announced in February of 2002 and three entities were given rights to operate casinos.
The Sociedade de Jogos de Macau (a subsidiary of STDM), Galaxy Casino S.A., and Wynn Resorts each won an operating license. Later, additional licenses were granted to more companies including the MGM and Venetian.
This process had a major impact on Macau, but the industry grew to a whole new level in 2006 when the Macau Sands officially opened. The Sands became the first mega resort-casino to open in Macau and it immediately became a billion-dollar success. Since then, other mega-resorts have opened and Macau has grown year after year to become a 40-billion-a-year gaming destination.
There are now 35 land-based casinos in Macau. 23 of these are located on the main peninsula while 12 can be found on Taipa Island. At the time of this writing, there are no licensed Macau betting sites, but I believe it is a very real possibility at some point.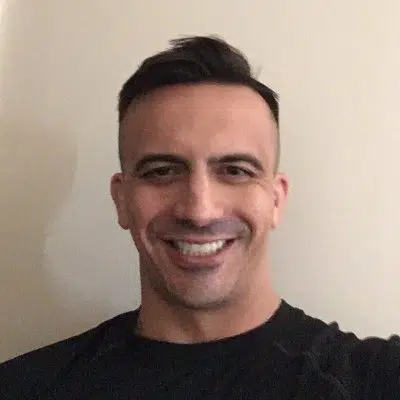 Wes Burns has more than a decade's worth of experience as a writer, researcher, and analyst in the legal online betting industry and is co-founder of OnlineBettingSites.com. Wes approaches his work from the viewpoint of players.