Malaysia is home to 30 million people and gambling is a popular, if heavily regulated pastime. No laws specifically address Maylasia online gambling but it is illegal to run any form of betting establishment without express permission from the authorities. Underground gambling dens are common in the country as well as unlicensed betting websites.
Best Malaysian Betting Sites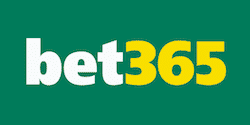 Bet £10, Get £30 in Free Bets
Min deposit requirement. Free Bets are paid as Bet Credits and are available for use upon settlement of bets to value of qualifying deposit. Min odds, bet and payment method exclusions apply. Returns exclude Bet Credits stake. Time limits and T&Cs apply. Registration required.
It is clearly illegal to operate Malaysian betting sites, but the legality of playing at offshore sites isn't as clear. Some of the question depends on your citizenship status in the country. Ethnic Malays are considered Muslim and are therefore prohibited from all forms of gambling under Sharia law which is enforced in the country.
On one hand, the law is not clear on whether or not it is a violation for non-native Malaysians to gamble online. As you will read below, it depends on how existing laws are interpreted. On the other hand, government officials have made statements that indicate they do believe such activity is illegal.
A 2016 quote from the Inspector-General of Police does indicate that they believe merely placing bets with offshore gambling sites is illegal:
"You can go to Singapore to gamble (online), we will not interfere but it is definitely an offence anywhere in Malaysia, even if using the facility from Singapore."
That may be the position of the police, but it is still unclear if they intend on ever actually taking action against individual players who merely log on to a betting site and place a few wagers online.
Non-native Malaysians have more freedom to gamble as long as they do it with licensed operators in the real world. Placing bets with offshore bookmakers is still a bit of a legal question. The Betting Act of 1953 places penalties on anyone found inside a "common betting house." Being caught in an unlicensed casino faces a fine of up to 5,000 MYR and a prison sentence of up to six months.
This is scary stuff, but the law appears to be limited to betting in-person at a physical location. Being caught inside a physical unlicensed betting shop is bad news. However, there are no reports of people getting in trouble for patronizing Malaysian online gambling sites. The law could be interpreted to apply to internet gambling at some point in the future, but that has never happened to our knowledge.
Either way, thousands of Malaysians place bets with online bookmakers and casinos every day. The laws of the country have historically only applied to people gambling in real life. It is possible that this may change, but there is little danger to placing bets online from the privacy of home.
Best Malaysian Betting Websites
If you do decide to gamble online in Malaysia, the safest thing to do would be to place your bets with offshore betting sites. The sites listed on this page operate out of countries where there are no laws against internet gaming. This equates to less risk for you because these sites face no risk of being raided by Malaysian authorities.
Playing at local unlicensed gambling sites presents a greater risk. These types of sites are frequently targeted by the police and their operators face serious legal trouble when this happens. Stick to the offshore sites to minimize the risk. Plus, the sites recommended on this page are run by large corporations with clean track records for safety and security.
I would also recommend staying away from internet cafes for gambling. Keep it discrete and do it at home away from prying eyes. You could also subscribe to a VPN service to mask your internet traffic if you'd really like to add a layer of security.
Now with that out of the way, let's talk about the fun stuff. Some betting sites based out of other countries promote their services to Malaysians. This includes providing Malay-language software, deposit methods that work with Malaysian financial institutions and the ability to hold your account balance in ringgit.
These are the best types of sites to play at because they're based in safe jurisdictions but still make an effort to cater to Malaysians. You get the best of both worlds: security and convenience. It is entirely unnecessary to play at local sites run by criminal groups with lax security standards when you have so many better options run by professional organizations.
Malaysian banks are ordered to block transactions to offshore gambling sites. Their success in doing so is mixed, but there's a chance your credit card deposit is declined due to those regulations. If you have any problems depositing with a card, I encourage you to check out an alternative method such as Entropay, Skrill or Neteller. Skrill and Neteller are increasingly being blocked by banks today, but Entropay has been successful for many people in recent times.
Gambling Laws in Malaysia
Malaysia has an interesting take on the legality of gambling. Most forms of gambling are prohibited across the country with the exception of pari-mutuel horse betting, the national lottery, and the Genting Highlands resort. Additionally, there are two different sets of laws; one set applies to ethnic Malays, and another that applies to everyone else.
The law of Malaysia states that it is illegal for Muslims to gamble online. All native-born Malays are considered Muslim by law, so that excludes a large portion of the population from any form of gaming. This even extends to the few forms of legal gambling that exist in the country.
For everyone else, there are a number of laws that dictate the legality of different forms of gaming. There are four pieces of legislation in particular that should be noted:
Betting Act 1953
Common Gaming Houses Act 1953
Lotteries Act 1952
Racing Act 1961
The Betting Act and Common Gaming Houses Act are the two pieces of legislation most concerning for individual gamblers. Both of these laws include language that stipulates punishments for people caught inside places where gambling is taking place. Here's a quote taken straight from the Betting Act 1953:
"Any person who bets or wagers in a common betting house, or with a bookmaker on any premises or by any means, shall be guilty of an offence and shall, on conviction, be liable to a fine not exceeding five thousand ringgit or to imprisonment for a term not exceeding six months or to both.
A person found in a common betting house, or found escaping therefrom on the occasion of its being entered under this Act, shall be presumed, until the contrary is proved, to be or to have been betting or wagering therein."
This law was last updated in 2006 but it still makes no specific mention of the internet. To this day, it is interpreted as applying only to betting in the real world. I urge caution because it's always possible that some official at some point will interpret the laws differently and decide they apply to Maylasia online betting.
The government has issued a few edicts to combat online gambling in Malaysia. One of these is a strict prohibition of internet café owners from allowing their customers to access internet gaming sites. In 2014 the police force of Sarawak attempted to eradicate online gambling businesses. Another is an order to banks to identify and block financial transactions to and from known gambling websites.
A few forms of betting are legal in Malaysia today. One of these is pari-mutuel wagering on horse races when done in-person at an authorized racetrack. The other form is lottery-style gambling offered by three authorized companies:
A popular format of lottery is the 4-digit draw in which you pick a four-digit number and win if your number is called. Some of these lotteries are drawn at random while others are tied to sports events or races. Da Ma Cai, for example, picks numbers at random and then assigns some of those numbers to horses in an upcoming race. The order in which those horses finish determines the winning four-digit number.
The 5D and 6D lotteries consist of five and six-digit draws respectively. These are more difficult to win but come with significantly larger prizes. The Mega 6/52, for example, guarantees at least RM2,000,000 plus a rolling jackpot that can reach as high as RM20,000,000.
Brick-and-mortar gambling in Malaysia is limited to exactly one casino: The Genting Highlands Resort. This resort, theme park and casino is the brainchild of deceased Malaysian billionaire Lim Goh Tong. He came up with the idea after a trip to the Cameron Highlands and invested his entire fortune into the high-risk plan of building a mega-resort in the middle of nowhere.
Lim Goh Tong eventually decided to build the casino on the side of a mountain about an hour north of Kuala Lumpur. He invested everything he had into the construction of the casino despite family and friends telling him the idea was crazy. He even convinced government officials to make an exception to the country's strict gambling laws.
It was a long and nearly disastrous construction process that included the construction of a long access road, getting electricity and water to the resort while simultaneously battling poor weather and mudslides. The project was eventually completed and it made Lim Goh Tong a multi-billionaire. He was the richest man in Malaysia when he was alive.
The Genting resort still operates today and consists of multiple casinos, world-class hotels, theme parks, and other attractions. It is a major destination not just for Malaysians but for Asia as a whole. It also features live entertainment, numerous restaurants, spas, places to shop, and much more.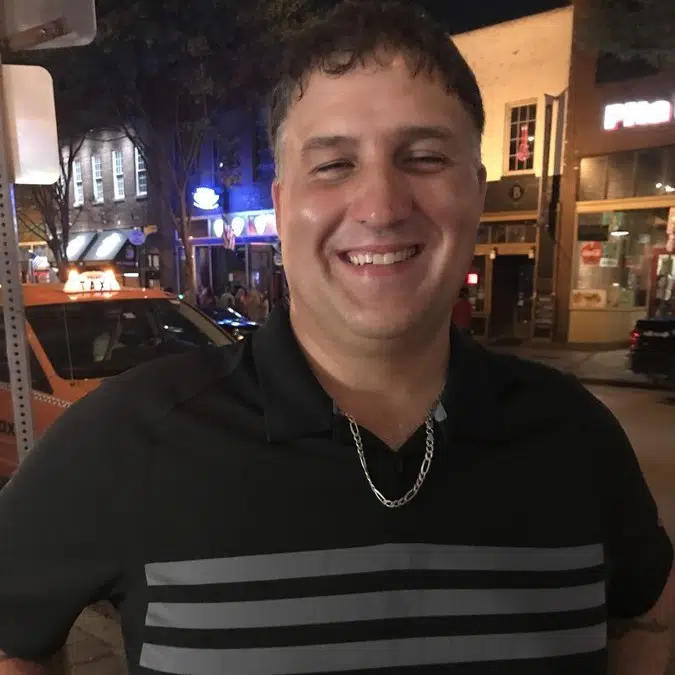 Mike Murphy is the founder of OnlineBettingSites.com and has over 10 years of experience in the legal online betting industry. A regular attendee of industry trade shows and conferences, Mike is a strong proponent of regulated markets and responsible gambling policies.