Most of the world's biggest online betting sites operate in the Netherlands despite a lack of any legal framework to regulate the industry. Old gaming laws are interpreted to forbid online gambling even though they make no specific mention of the internet. However, those old laws are set to change in the near future to give gamblers access to licensed Dutch betting sites.
Recommended Netherlands Betting Sites:
Total Dutch gambling revenue is impressive considering the country's relatively small population of 17 million. Monopoly gambling provider Holland Casino contributes roughly 300 million euros a year to the treasury as a result of its real world and online gaming operations. Holland Casino operates 14 brick-and-mortar casinos across the country.
Almost all forms of gambling are legal in the Netherlands but the government maintains strict control over the industry. The state-owned Casino Holland operates as a monopoly over real world gambling while De Lotto and Scientific Games Racing provided limited forms of sports betting and horse racing betting online.
The Netherlands Gaming Authority oversees all online gambling activities in the country and will also be the chief regulator once a licensing framework is established for foreign operators. Currently, only government-owned toto.nl holds a valid license.
This is all set to change over the next couple of years as the Netherlands is in the process of revamping its online betting laws. A new Remote Gambling Bill has been approved by the Dutch Senate and is set to take effect by mid-2020. If everything goes as planned, players will finally be able to patronize Dutch betting sites that are fully licensed and legal by next year.
Remote Gaming Bill is a Work in Progress
Word of a new online gambling bill has been circulating the internet for over a year, but things took a major step forward in July of 2016. It was then that the lower house of parliament voted in favour of the Remote Gaming Bill and passed it on to the Senate for a quick "yes" vote as well.
The Remote Gaming Bill seeks to formally legalize online gambling, regulate the activity and issue licenses to operators. Unlike bills proposed in some other countries, this one appears to give no favourable treatment to local gaming companies. Operators from other parts of the world are welcome to apply, and local brick-and-mortar companies will be restricted from using existing customer databases to gain an advantage over new applicants headquartered elsewhere.
The bill was expected to be made into law at some point in the latter half of 2017 but Dutch authorities have failed to move at anything beyond a glacial pace and that projection has been pushed back since then. A more recent update pushed that projection back to 2019. Despite the multiple delays to date, Netherlands Gaming Authority Vice Chairman Henk Kessler seems confident that new laws could be implemented by January of 2019.
That prediction ended up proving just about on the money, with the Dutch Senate approving the Remote Gambling Bill in February 2019. The passage of that bill is expected to result in the first Dutch betting sites receiving licenses by mid-2020.
Operators are optimistic for the most part but have expressed some concerns regarding tax rates. One version of the proposed Remote Gaming Bill called for a 29% tax on gross gaming revenue. That means gaming websites (and land-based casinos) would pay nearly a third of their income in taxes before they even account for expenses.
Previous versions of the bill called for an online gambling tax rate of 20% of gross gaming revenue, but local casinos complained that this would give online operators an unfair advantage as local casinos are already subject to a 29% rate. Lawmakers acquiesced and raised the online gaming rate to 29% in order to subject everyone to the same tax rate.
Although the new rate was considered "fair," it did not take into account that the Dutch gambling market would soon be open to competition from around the world. Unlicensed Dutch betting sites would not be subject to those taxes and could easily undercut licensed operators with better bonuses, lower rake and so on.
Current Situation in the Netherlands
As much as the Dutch government would love to restrict all gambling to its monopoly providers, citizens continue to gamble wherever they want today. Foreign sites may be in violation of Dutch gaming laws, but they are headquartered in other countries and hold valid licenses back home. Their position is that they break no laws where they are located and that Dutch gaming laws do not adequately address online gambling one way or another.
To date, the Dutch government has taken no action against individual gamblers. People can play online with foreign providers with very little legal risk. However, the government has attempted to make it more difficult to access offshore sites with proposed banking laws that would have require banks to block gambling related transactions. The banking industry ignored those requests as they deemed the process illegal and unenforceable.
The current online betting situation in the Netherlands look a lot like what we see in other countries: outdated gaming laws that are haphazardly enforced by a government that would like to protect its monopoly. All attempts at controlling where people bet online in the Netherlands have failed and now lawmakers are considering opening the market to international competition. Today, most of the word's top betting sites are open for business in the Netherlands.
Despite a lack of licensing or even a physical presence in the country, big-name international sites operate in a well-regulated manner. They may operate contrary to our local laws, but we should remember that hey do hold legitimate licenses under demanding regulatory agencies in the UK, Malta and elsewhere. Some are even publicly traded companies today. If you stick with reputable providers, your money will be safe and the games fair.
Despite the ban on online gambling offerings besides those that the state offers, Netherlands betting sites operate mostly untouched from government restrictions. Dutch citizens are mostly free to deposit and withdraw from any gambling site in the world.
In more recent years, the government has taken new steps to combat unlicensed gambling in the Netherlands. Lawmakers once ordered Dutch banks to stop doing business with gaming sites, but the banking industry refused to comply. Later, the government banned advertising for offshore betting sites and announced a plan to crackdown on mobile apps that are viewed to facilitate real money betting.
The head of the Netherlands Gambling Authority finally took a small step forward in 2017 during an address to a gaming conference that year. During his speech, the head of the commission outlined basic goals that they would like to achieve with gambling regulation. To summarize, those goals are to establish a licensing system capable of qualifying suitable applicants and setting up a system capable of ensuring licensed betting sites adhere to all regulations.
Of course, the head of the commission also urged for patience during the speech. The Dutch have been dragging their feet for years on this issue with little progress to show for their efforts beyond raising the ire of the European Commission with protectionist gambling laws.
Payment Methods
The simplest option for depositing and withdrawing in the Netherlands is iDEAL. The iDEAL system is an e-commerce online payment processor that is intertwined with the Dutch banking system. Nearly every leading Dutch bank works with iDEAL to process online payments. iDEAL processes over $70 million in transfers each year in the Netherlands.
Other methods are also available including credit cards and online e-wallets such as Neteller and Skrill. Players from the Netherlands should have no issue making deposits and getting paid.
What the Dutch Are Betting On
Football is the most popular sport in the Netherlands by a large margin. There are 10 levels of football, but punters mostly enjoy betting on the top two divisions, the Eredivsie and Eerste Divisie, which stand for the Honorary Division and First Division, respectively. They also enjoy betting on international matches and other popular leagues such as the English Premier League and La Liga.
Sports betting isn't as popular in the Netherlands as it is in other countries, but online poker and casino gambling have shown tremendous growth in recent years. Past iGaming Business estimates put the total gambling market at a value of €2.3 billion. Brick-and-mortar gambling still accounts for the lion's share of that number, but online betting is slowly closing the gap.
The Market Looking Forward
Recent developments indicate the Netherlands is heading towards full on legalization and regulation. In May 2013, the Dutch Finance Ministry revealed details of a law drafted to allow foreign operators to apply for Dutch licenses. Passage of the Dutch Remote Gambling Act would pave the way for residents to play online poker, bet on sports and play casino games at legal and regulated betting websites.
Multiple delays have pushed implementation back numerous times since the original proposal. Initially, many reports had it that online gambling in the Netherlands would be fully regulated by January 1st, 2015. Several setbacks later and the latest word is that lawmakers hope to have everything finalized at some point in 2017.
It's anybody's guess as to when Dutch politicians will finally get around to implementing anything, but we do have some good idea of what to expect when it does go live. Some details include a 20% tax on gross gaming revenue, a renewed effort to block access to unlicensed betting sites and a requirement that licensed betting sites operate on .nl domain names.
Interest in the regulated market has been high since the beginning. Within 2 years of the proposal, more than 200 betting sites have lined up as potential applicants for licensing. Those familiar with the industry show little surprise. Estimates have it that spending at unlicensed betting sites in the Netherlands ranges from €250 million to €800 million.
This is a clear step in the right direction for the Netherlands. However, questions still remain regarding the proposed 20% tax rate. Although not as excessive as proposals put forth in other countries, the tax rate is certainly on the high side. Will betting sites find it worthwhile to get a license and pay their taxes or will they opt to maintain the quasi-legal status quo?
Other questions revolve around how the regulated market affect the players. Higher taxes and stiffer regulations usually result in fewer valuable promotions, worse sports betting odds and higher poker rake. Until we see the final draft, answers to these questions remain speculative.
Even offline gambling still has questions that need answering. For example, a pair of poker players were arrested back in 2007 for organizing a poker tournament in the real world. A Dutch court dropped those charges seven years later (the reason for the extreme delay is unclear to this day) after it ruled poker to be a game of skill.
Then, two years after that, the Amsterdam Court of Appeals overturned the lower court's ruling and declared that poker is indeed a form of gambling. This latest ruling killed the building excitement among poker players that people could begin hosting tournaments in the real world once again. As it stands now, it remains illegal for anyone other than Holland Casino to hold real money poker tournaments.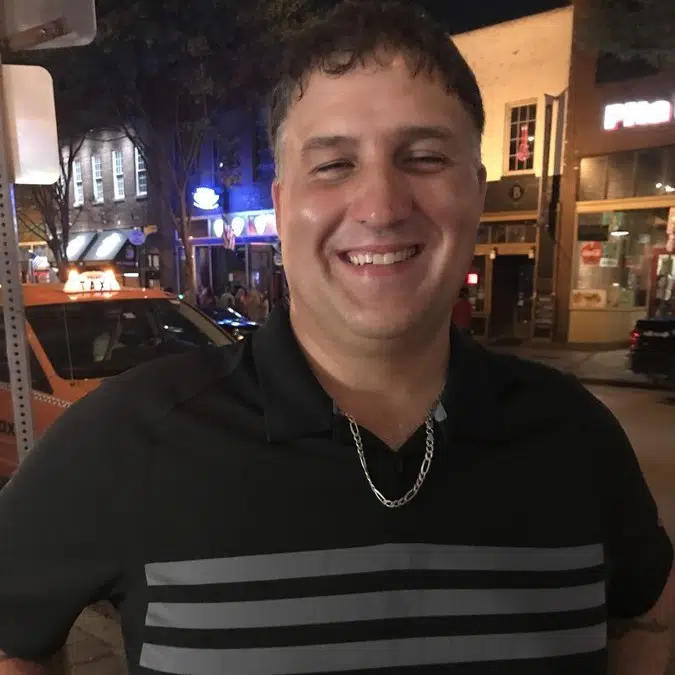 Mike Murphy is the founder of OnlineBettingSites.com and has over 10 years of experience in the legal online betting industry. A regular attendee of industry trade shows and conferences, Mike is a strong proponent of regulated markets and responsible gambling policies.