Unlike many of the laws we cover here, the gambling laws of New Zealand are well-written and easy to understand. A comprehensive set of laws clearly explains what is allowed and expected from players, operators and everyone in between. The long story short is this: both brick-and-mortar casinos and New Zealand betting sites are legal provided they follow certain regulations.
The laws on the books strictly regulate who may operate a casino but they place few restrictions on players. Most importantly, there are no restrictions against playing at overseas betting sites. Online sports betting, online poker, and virtual casino games are all 100% legal for New Zealanders.
What that all means for you is there's a whole world of gambling at your fingertips. All the largest gambling sites of the world accept New Zealand residents and most of them also accept NZD deposits. Getting started is as simple as choosing NZ betting sites to play at and signing up for an account.
Best New Zealand Betting Sites
While New Zealand does not allow anyone to operate online betting sites from within the country's borders, it does not place restrictions against playing at one. The Department of Internal Affairs has addressed this matter in the past and plainly stated that it's completely legal for citizens to play at foreign gambling sites.
In 2014, New Zealand formed a group with the intention of stopping all betting at offshore bookmakers.
As long as you don't have plans to start your own casino site from within New Zealand, you don't have much to worry about on the legal side of things. The vast majority of the laws on the books address operators and not individual players.
Where you should exercise some caution is in choosing which site to play at. There are no legal risks to playing online, but there are potential financial risks that come with playing at small, unlicensed gambling sites based out of certain parts of the world. This is why I always recommend you stick with the big names based out of the United Kingdom. The UK has an effective regulatory framework and licensing system for online casinos, so that's where I like to take my business. They may not be local, but we can consider them to be just as good as actual New Zealand betting sites if any existed.
New Zealand Gambling Laws
Current New Zealand gambling laws derive from two major pieces of legislation: the Racing Act 2003 and the Gambling Act 2003. Older pieces of legislation such as the Gaming and Lotteries Act 1977 and the Casino Control Act 1990 were phased out and replaced with these newer laws in 2003.
New Zealand Gambling Act of 2003
The Gambling Act 2003 plays the largest role in New Zealand gambling today. It was put forth with the goals of controlling the growth of gambling, limiting the harm caused by gambling, authorizing certain forms of gambling, outlawing others, ensuring fair games and ensuring that some percentage of the money earned from gambling benefits the community.
The Act is quite extensive and covers everything from the minimum age of gambling (18) to which forms of gambling may be advertised and more. The law does nothing to prevent online gambling among citizens but it does prohibit the operation of betting sites in New Zealand. The only real restriction the Act places on offshore internet gambling is a prohibition of advertising in NZ media. Anyone who displays advertisements for a foreign casino may be subject to a 5,000 NZD fine.
Gambling in New Zealand is classified under six different classes, with each class subject to a different set of standards and restrictions. Class I at the lower end of the spectrum may be hosted by anyone without a license.
Class I: No license required. Prize and turnover do not exceed $500.
Class II: No license required. Prizes and turnover exceed $500 but do not exceed $5,000.
Class III: License required from the Department of Internal Affairs. Prizes in the gambling activity or in one session of play exceed $5,000.
Class IV: Operator's and venue licenses required. This includes gaming machines outside of casinos (such as pokies located in bars or clubs). Only corporate societies may operate these machines for an authorized, non-commercial purpose.
Casino Gambling: Casino operator's license and venue license required. This class covers all forms of gambling inside an actual brick-and-mortar casino.
Gambling Conducted by the Lotteries Commission: Regulated by New Zealand law – not applicable to private citizens / entities.
Classes I through III cover games such as housie, raffles, games of chance and instant win games. These are primarily social games and can be run by anyone if the prizes are small enough. As the prizes and potential profits increase, a license from the Department of Internal Affairs may be needed.
Moving up to class IV, we get to gaming machines located outside of casinos. These would include the slot machines / pokies that you see at bars, hotels and other locations that are not actual casinos. Only certain organizations may host these games legally and the money earned from these machines must have an authorized purpose that somehow benefits the public good.
Brick-and-mortar casinos are classified under Class IV games and have a whole different set of licensing standards and procedures. Anyone interested in operating a physical casino in New Zealand must submit a formal application and pay a fee of $347,555.55 to even be considered.
The government-run New Zealand Lotteries Commission runs by its own rules but is subject to the laws laid forth by the Gambling Act 2003. Profits from the lottery are passed to the Lottery Grants Board, which then allocates the money for the improvement of the public good. Sports, arts and other community projects frequently receive money from the lottery.
New Zealand Racing Act of 2003
The Racing Act 2003 was passed with three stated purposes:
Provide the effective governance arrangements for the racing industry
To facilitate betting on galloping, harness and greyhound races and other sporting events
To promote the long-term viability of New Zealand racing
This act is also quite comprehensive as it covers the rules of racing across the nation, established the New Zealand Racing Board (formerly the Totalisator Agency Board) and laid forth all the rules and regulations that would accompany racing and sports betting inside the country.
The Totalisator Agency Board still exists and today operates as the only legal online sports and racing betting website based out of New Zealand. The website accepts wagers on a wide variety of international sporting events, horse races, greyhound races and even in-play betting. You can find the TAB betting website here.
Who Regulates Gambling in New Zealand?
Three departments of government are responsible for regulating different forms of gambling outlined in the Gambling Act 2003. Here's a quick look at each one and a link to read more.
Department of Internal Affairs: Issues gambling legislation, licenses non-casino gambling activities, ensures compliance with legislation and provides public information and education. Website.
Ministry of Health: Funds and coordinates problem gambling services. Website.
Gambling Commission: Responsible for issuing casino licenses, deals with disputes between operators and the Department of Internal Affairs in regards to Class IV gaming and provides a general oversight of land-based casino gambling in New Zealand. Website.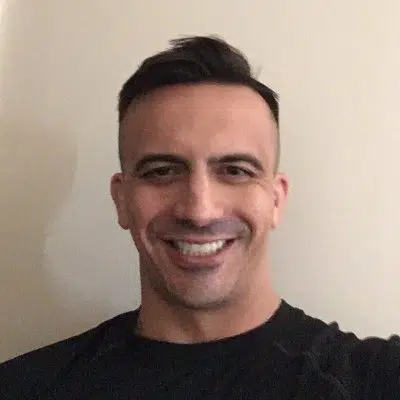 Wes Burns has more than a decade's worth of experience as a writer, researcher, and analyst in the legal online betting industry and is co-founder of OnlineBettingSites.com. Wes approaches his work from the viewpoint of players.