Gambling is legal and regulated inside Panama. Locals and tourists are allowed to visit both land-based casinos and online betting sites. The country allows all the most common forms of gambling including traditional casino games, sports betting, poker and parimutuel racing betting. The entire industry is regulated by the government's gaming commission, Junta de Control de Juegos.
Panama also acts as a major licensing jurisdiction for online casinos. Many companies who offer games in North, Central and South America are hosted in Panama and are licensed to offer games and bets over the internet. Panama's gaming commission imposes few restrictions on which countries may be served by licensees.
Locals are free to join gaming sites based out of any part of the world. This includes actual Panamanian betting sites as well as those based elsewhere. Overall, Panamanians have a great degree of freedom in choosing where and how we participate in gambling.
Best Panama Betting Sites
We suffer no lack of options when it comes to choosing a place to play. We can play at sites headquartered right here in Panama as well as sites based anywhere else in the world. There is no need to resort to second-rate sites when all of the biggest gaming companies in the world serve the Panamanian market.
These are my favorite Panama betting sites due to their reputations for fair games and full support of the Spanish language. Promotions, game rules and customer support are all provided in Spanish. The one thing I've found lacking across the board is support of the Panamanian balboa. No major betting sites accept deposits in balboas.
Fortunately, there are still options. If you're living in Panama now and want to make a deposit, you can use any number of e-wallets to convert your money into USD when completing a deposit. Some of these include Neteller, Skrill, Paysafecard, Entropay and Click2Pay. If none of these are appealing, you can have your bank convert your balboas to USD and then make a deposit via bank wire.
One other thing I'd like to note before moving on is that the licensing requirements in Panama are fairly relaxed. The government provides some oversight, but it's not nearly as difficult to obtain and maintain a license in Panama as it is in some other countries. For that reason, I don't recommend choosing a betting website purely because of its status as a local company.
There are plenty of reputable sites headquartered out of Panama, but there are also a number of sites that I would hesitate to recommend. That's one of the reasons I prefer the particular sites above – they have been in business for a very long time and are owned by big-name companies with licenses from more demanding jurisdictions.
Panama Gambling Laws
Panama law is very friendly towards all types of gambling. The government legalized private casinos in 1997 and there are now dozens of privately-owned casinos spread across the country. These are mostly small operations with a collection of slot machines with a few major resorts dotting the landscape.
The land-based industry is subject to a strict set of regulations that operators must adhere to. Panamanian officials understand the importance of the country as a tourist destination and are therefore fairly strict in their oversight. This is especially the case for larger resorts that cater to tourists.
Online gambling in Panama is a bit of a different story. The gambling laws are friendly towards online betting but regulation is haphazard. As long as an operator pays the licensing fee and avoids doing anything blatantly illegal, the license is likely to stay in effect. Simply having a license is no guarantee of quality – gambler beware.
This is not to say all Panamanian gambling websites are untrustworthy; there are plenty of legitimate sites based out of Panama. The licensing standards alone are not enough to judge any one gaming site. Each site's history of paying winners and hosting games is a better judge of quality or lack thereof.
Panama Online Gambling Licenses
Panama started issuing licenses through its gaming commission after passing the Online Gaming Act of 2002. Companies seeking a license must pay an up-front licensing fee of 40,000 USD in addition to an annual fee of USD 20,000.
The regulatory agency regularly audits gambling companies for fairness and financial stability, although little information is available on what the auditing process actually entails. Previous history would indicate that the standards are fairly lax. After all, this is the licensing authority that gave the go-ahead to Ultimate Bet Poker. If you're not familiar, Ultimate Bet was at the center of a major cheating scandal several years ago and resulted in lost player funds. The site eventually closed and nobody was ever prosecuted.
Master license holders also have the option to grant sub-licenses to subsidiaries. A sub-license pays no application fee but is subject to the $20,000 per year renewal fee. Sublicenses are often utilized by umbrella companies with multiple, semi-independent brands working under them.
Panama is an especially attractive licensing jurisdiction for operators because licensed gaming companies in Panama are subject to no income or sales taxes. The corporate tax rate is set right at 30% but that's it as far as taxes go. When you compare this to the onerous taxes and fees imposed by some other gambling licensing jurisdictions, it becomes obvious why so many companies have relocated to Panama over the years.
Locals are free to play wherever they want, but online betting sites with a Panama license are obligated to block access to Panamanian citizens. Licensed sites are also not allowed to take wagers on professional or amateur Panamanian sports events.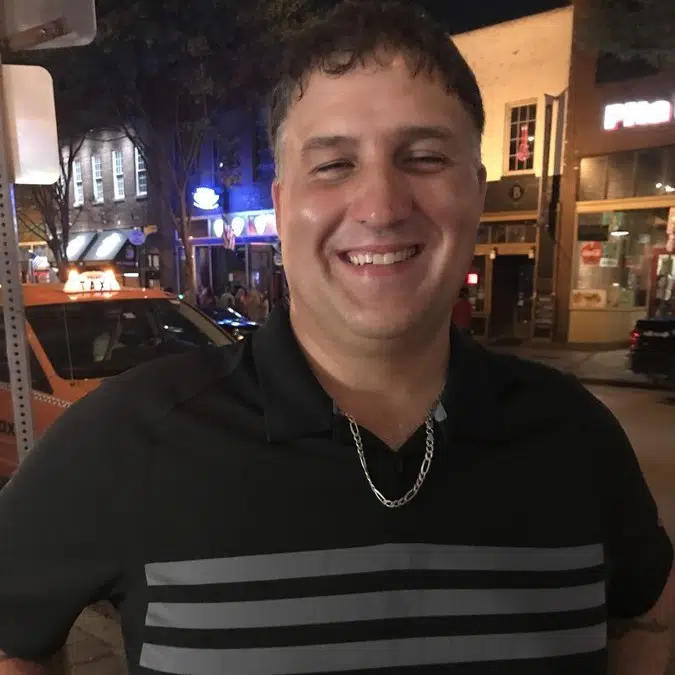 Mike Murphy is the founder of OnlineBettingSites.com and has over 10 years of experience in the legal online betting industry. A regular attendee of industry trade shows and conferences, Mike is a strong proponent of regulated markets and responsible gambling policies.