The gambling laws of South Africa have been in a state of change since 2014. Existing legislation dated from 2004 and amended in 2008 paved the way for legal online betting but has not yet been fully enacted for anything other than sports wagering.
Current laws make it illegal for operators to offer gambling games other than sports and illegal for players to participate in anything other than sports betting. Even so, dozens of foreign websites offer their services to South Africans and many are fully compatible with the South African rand.
Best South African Betting Sites
These can be considered the best South African betting sites because they are hosted by respected and well-known brands in online gambling. Each site listed above has been in business for years and all are internationally recognized as safe and legitimate places to play real money games.
Safety and security are always the number one thing players should consider when choosing where to play. This is especially important considering the remote nature of online gaming. Trust plays a major role in gambling and only the biggest and best names should be entrusted with your hard-earned money.
Players should be aware that as of 2017, South African authorities have begun confiscating the winnings of players caught gambling online. The Department of Trade and Industry has also reiterated that citizens caught betting online at websites not licensed to offer real money betting can face criminal charges, hefty fines or both.
Sports Betting in South Africa
Sports betting is the one form of online betting that is already legal and regulated in South Africa. Each of the country's nine provinces has the authority to issue licenses to online bookmakers that accept wagers from South Africans. Any site that wishes to offer sports betting to citizens must acquire a license from at least one province.
There are now dozens of licensed sports betting sites in South Africa. You can visit any of those bookmakers to place bets legally and with no fear of being prosecuted for illegal gambling.
Hopefully, we'll see full legalizations of all gambling in the future, but we're limited to sports betting in South Africa for the time being. Just note that this only applies to online betting sites licensed by South African authorities.
Gambling Laws in South Africa
There are two major pieces of legislation that dictate current gambling laws in South Africa. First is the National Gambling Act of 2004 (PDF download). Second is the 2008 amendment to the act (PDF download). Together, these documents form the country's stance on all remote gaming.
Current law in South Africa makes it illegal for a website to offer casino-style gambling games and poker to citizens even if the site is hosted in a foreign jurisdiction where online gambling is legal. Players are also prohibited from playing online, although this law is sporadically enforced when applied to individuals.
Casino operators, banks and players that engage in any form of unlicensed gambling are subject to draconian punishments that include a fine of R 10 million and 10 years imprisonment. It's unclear if these punishments have ever been applied to an individual even though South Africa betting sites are numerous.
The 2004 law and its 2008 amendment appear to pave the way for legalization and regulation of online gambling in South Africa. The opening lines of the act state that its goal include the following:
Provide a legal basis for the regulation and control of all gambling activities
Preserve the integrity of the Republic as a responsible global citizen by ensuring an efficient and effective gambling regulatory regime
Promote the development of a responsible gambling industry in the Republic
Ensure that all gambling activities are conducted responsibly, fairly and honestly
Ensure that all players are treated fairly and that the privacy of a player is respected
Protect minors and other vulnerable persons from the negative effects of gambling
Protect and advance the interest of historically disadvantaged persons
Protect society against the over-stimulation of the demand for gambling
Prevent gambling from being a source of, or associated with crime or disorder, or used to support crime, disorder or money laundering
The part of the legislation that criminalizes playing at unlicensed sites reads as follows:
"A person must not engage in, facilitate or make available an interactive game except as authorised other than an interactive game provided under a license issued in terms of this Act or any other national law."
The legislation goes further to address the possibility of legalized remote (internet) gambling by setting the standards by which these games may be provided. This includes ensuring players are at least 18 years old and requiring them to link a bank account from an authorized institution to their online gambling accounts.
Only this linked bank account may be used to make deposits and receive withdrawals. Additionally, the bank account must have firm limits on how much money can be transferred to a player's gambling account.
These gaming laws have yet to take effect as there has been notable resistance from land-based casino interests seeking to block the legislation from being enacted. However, a new law seeking to address online gaming was published in the Government Gazette in April 2014.
This new piece of legislation was called the Remote Gambling Bill (PDF download). It nearly died thanks to a scandal that eventually resulted in the suspension of the National Gambling Board later in 2014. That bill was eventually revived in 2015 and but has since been shelved.
The language of the bill resembles that of previous pieces of legislation. It addresses protecting vulnerable players, ensuring the fairness of games, ensuring money laundering cannot be used to advocate crime or terrorism and also requires a bank account to be linked to each player's casino account.
2016 brought further developments that make it appear very unlikely that South Africa will further expand online betting options for citizens. In fact, things could become more restrictive in the near future. A policy recommendations paper published by the Department of Trade and Industry urged the government to not expand online gambling options and to instead further crack down on unlicensed online gaming.
The paper recommended that authorities order internet service providers to block access to unlicensed gambling sites, that banks restrict transactions to and from unlicensed operators and that banks seize any winnings connected to unlicensed betting websites.
The National Assembly later held a meeting to discuss the paper and most members seem on board with the policy proposals. Geordin Hill-Lewis, Democratic Alliance MP, attended the discussion and argued against the proposals. He said that the government could better regulate gaming, protect players and capture revenue if South Africa moved away from prohibition and towards regulation. His arguments were shot down by nearly everyone in attendance.
Some of those policy recommendations were put into play the following year. In May of 2017, the Department of Trade and Industry (DTI) announced that it had confiscated the winnings of gamblers who had earned those winnings at unlicensed, offshore betting sites.
The DTI also reiterated at the time that people who are found playing online "expose themselves to criminal prosecution." According to the DTI, players found participating in illegal online gambling can face criminal charges, fines as high as R10 million or both.
Piggs Peak vs. Gauteng Gambling Board
The case of Piggs Peak vs. Gauteng Gambling Board has played a significant role in the debate over online gambling in South Africa. Previous to 2011, the gaming website Piggs Peak based out of Swaziland accepted customers from South Africa to play online casino games and poker.
The Gauteng Gambling Board stepped in and declared Piggs Peak's activities illegal under South African law and ordered the site to stop accepting customers from South Africa. Piggs Peak appealed the decision on the grounds that it was based out of Swaziland and was therefore not subject to South African gambling laws.
A South African judge finally ruled against Piggs Peak in 2011 and ordered the site to shut down all South African operations. Piggs Peak accepted the ruling and remained in business for customers outside SA even though 90% of its player base was from South Africa. With dwindling players and falling income, PiggsPeak.com was unable to stay in business and shut down. Its land-based hotel and casino continue to operate as normal.
This was just one case in one province, but it set a wider legal precedent for South Africa in 2011. Since then, all forms of gambling other than sports betting have been considered illegal in South Africa. The legislative efforts described above appear to be turning the tide back towards legalization, but it will be a while before we have any major changes in South Africa.
Deposit Issues
One of the big challenges facing the online gambling industry in all African countries is processing deposits. Potential customers with bank accounts have no problems depositing whatsoever. South African betting sites accept credit cards, debit cards and a variety of e-wallets.
The problem is that large swaths of people in the region don't have bank accounts in the first place. Cash-based deposit methods do exist, but they aren't as convenient for players or operators. If the industry can work out more effective cash deposit options that are available in larger areas, it stands to see a major influx of real money players.
Whether or not you have a bank account, there are still plenty of ways to fund your gaming account. Cash deposits may not be as convenient as electronic transactions, but they get the job done. The only thing you need to do is visit the site you like the most and head to the cashier to get started.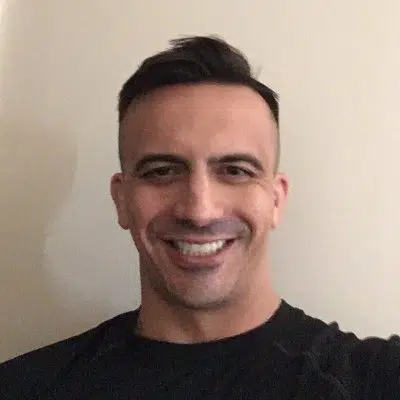 Wes Burns has more than a decade's worth of experience as a writer, researcher, and analyst in the legal online betting industry and is co-founder of OnlineBettingSites.com. Wes approaches his work from the viewpoint of players.