Turkey allows some very limited forms of gambling but most activities are outlawed. One company has a state-backed monopoly to offer a type of sports lottery while all other forms of gambling, both online and in-person, are strictly outlawed. Both operators and players face strict penalties if caught engaging in unlicensed online betting.
The criminal laws also extend to those who advertise for Turkey betting websites, banking institutions that process financial transactions and affiliates who earn money by promoting online betting. Despite all this, underground gambling is a big industry in Turkey. Some sites still accept customers from the country but it is up to you to protect yourself if you decide to give it a go.
Turkey Betting Sites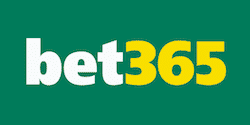 Bet £10, Get £30 in Free Bets
Min deposit requirement. Free Bets are paid as Bet Credits and are available for use upon settlement of bets to value of qualifying deposit. Min odds, bet and payment method exclusions apply. Returns exclude Bet Credits stake. Time limits and T&Cs apply. Registration required.
Which Betting Sites Accept Turkish Customers?
Some betting websites do accept Turkish customers. All of the major international betting brands based out of Europe have stopped taking registrations from Turkish residents, but some unlicensed sites based out of other parts of the world still do business in the country.
The same sites that are available to most of the world are also available in Turkey. These Turkish betting sites do not have licenses in European jurisdictions and are more willing to accept the risks that come from serving people in countries that prohibit internet gambling.
SporToto: This is the official and only expressly legal Turkish betting website. It allows for betting on football matches and a few other limited types of gambling.
Safety Tips for Betting in Turkey
Online gambling is illegal in Turkey except for wagers placed with Iddaa, which is the country's monopoly provider for limited types of gambling. If you get caught placing bets anywhere else, you could face criminal punishment. So, my first safety tip is this: don't gamble online in Turkey.
If you do decide to accept the risk, it is important to cover your tracks. There are two things you need. First is a reputable VPN service that can be used to encrypt all internet connections between your PC and internet servers. One with favorable reviews from customers is NordVPN. These VPNs are supposedly safe, but I offer no guarantees. I'm not a computer security expert and I don't know how motivated the Turkish government is to catch people patronizing unlicensed Turkish betting sites.
The second thing you need is a secure method to fund your account. Credit card deposits and direct bank transfers probably won't even work since Turkish banks are legally obligated to block transactions to unlicensed gambling sites. Even if those methods did work, you wouldn't want to use them because they would expose your activities if anyone came looking.
A person-to-person cash transfer service such as Western Union or MoneyGram offers more privacy than the aforementioned deposit methods. Even better is Bitcoin, which is accepted by some sites. Bitcoin offers much greater privacy although it can be a little complicated to get started. You can read about it here in Turkish.
Turkish Betting Sites and Online Gambling Laws
Turkey has increasingly clamped down on gambling over the years. Back in the 80s and 90s, gambling was legal in Turkey and brick-and-mortar casinos dotted the landscape. Things changed in 1997 when new laws were passed to completely abolish all forms of gambling across the country.
These new laws didn't address Turkey betting sites, however, and those remained unregulated until 2006. The government took action that year and implemented a series of measures aimed at eradicating all forms of unlicensed gambling in the country. The new laws made it illegal to operate a gambling site, play at one or process payments for one.
Turkey proved it was serious about these laws in 2008 when it arrested two employees of Sportingbet while vacationing in Turkey. At the time, Sportingbet accepted Turkish customers in contradiction to the laws of the land. This incident prompted Sportingbet and eventually most other major gambling brands to exit the market. The employees were eventually released but the event showed that Turkey was determined and capable of enforcing its laws.
Around that same time, Turkey's national lottery and telecommunications authority worked together to implement an internet censorship program targeting gambling. The country now actively blocks access to unlicensed gaming sites and other material that the nation deems offensive or immoral. Nevertheless, determined gamblers are able to find ways around those blocks fairly easily.
Turkey passed even more legislation in 2013 to increase the penalties for anyone associated with online gambling. Under the legislation, agents who work for illegal gaming sites and anyone who assists in processing payments now face actual prison time. Players can also be dinged with fines ranging from 100,000 to 500,000 Turkish lira. To put that in perspective, those fines are equal to €35,000 to €173,000.
The government took additional steps to crack down on online gambling beginning in 2017. On 4 July 2017, the government announced that it will be taking a multi-pronged approach to put an end to illegal online betting in Turkey. These steps include amending existing legislation, monitoring the internet for illegal gambling, enacting payment blocking measures (including cryptocurrencies), increasing awareness of gambling addiction and imposing steep fines on gambling sites that continue to do business in Turkey.
Just a few months after that, the Turkish government announced additional measures to control the flow of money believed to be related to illegal gambling. In November of 2017, the Turkish Banking Supervision Body (BDDK) announced it would be implementing "new controls" over money transfers and investigating individuals who frequently withdraw the maximum amount possible from ATMs in an attempt to stop the flow of money related to gambling.
This development should also be considered in the context of wider happenings in Turkey at the time. It was around that same time that President Erdogan gave a speech decrying businesses that were making money in Turkey only to turn around and "smuggle their wealth abroad."
That leaves offshore betting sites on the wrong side of two different issues in Turkey. First, these betting sites are violating strict gaming laws and stepping on the foot of the local monopoly provider. That alone was enough to prompt Turkish authorities to initiate a crackdown effort against illegal gambling way back in 2013.
To add insult to injury, those same betting sites siphon money away from Turkey because they are all located overseas and have no physical in Turkey. 100% of everything they earn from Turkish customers goes overseas. In that context, it is not surprising to see Turkish authorities double down in their efforts to put an end to unauthorized gambling.
It doesn't look like Turkey will be changing its stance any time soon. Anti-gambling legislation seems to get a little stronger every year. If you want to bet online in Turkey, your only option is the limited government monopoly website or accepting the risk and playing at an offshore gaming site. Just beware: the authorities are watching the internet and anti-gambling laws do apply to players.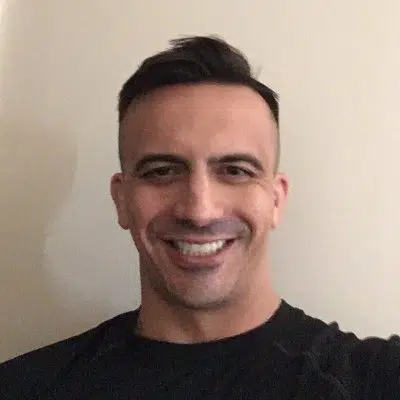 Wes Burns has more than a decade's worth of experience as a writer, researcher, and analyst in the legal online betting industry and is co-founder of OnlineBettingSites.com. Wes approaches his work from the viewpoint of players.