It is not a good idea to go gambling in the United Arab Emirates. As is typical of strictly Islamic countries, the U.A.E. prohibits all forms of gambling. Not only is it illegal to start any sort of gambling business, but it is also illegal to participate in games of chance. This means you may not play casino games, bet on sports or play poker.
Of course, some betting websites accept customers from the U.A.E. despite the country's strong stance against gaming. If you're willing to take the risk, there are a few sites that will accept your business. Just make sure you don't get caught.
Best UAE Betting Sites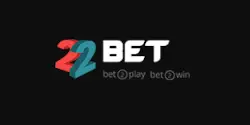 100% up to €122
No promo code necessary
Terms Apply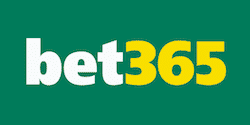 Bet £10, Get £50 in Free Bets
No promo code necessary
Terms Apply
None of these UAE betting sites openly advertise or go out of their way to attract customers from the country, but they will allow you to sign up for an account. You can then deposit via a range of deposit methods that may or may not work. You'll need a bank account or access to certain types of prepaid gift cards to participate.
The Emirati dirham is not accepted by default but you may still deposit. What will happen is the gaming site will automatically exchange your currency for some other currency, usually euros or British pounds. Your account will be held in that currency until you withdraw. At that point, the money is converted back into dirhams and sent back to your bank account.
How real is the risk?
This is a hard question to answer definitively because the United Arab Emirates do not publish statistics on gambling-related arrests. The government actively censors the internet and supposedly blocks access to known gaming sites. What we don't know is if there's actually someone who monitors the internet and bank accounts to see if illegal online gambling is taking place.
On the other hand, we do know that the UAE has a cyber-crime unit that monitors the internet for violations of certain laws. Numerous people have been arrested by Emirati authorities for activities that take place online. The only news releases I can find relate to political activity (such as Tweeting about politics).
So in summary, we know the authorities have the capability and the will to monitor the internet and take action against political dissidents. We also know the authorities routinely crack down on illegal gambling dens in the real world. What's unclear is whether or not any of this extends to online gambling in the UAE.
Gambling Laws in the UAE
Gambling is clearly outlawed in the United Arab Emirates. This goes for locals as well as tourists in Dubai, Abu Dhabi and everywhere else across the country. The UAE penal code defines gambling as:
"Gambling is a game in which each party agrees that if he loses, he will pay the party who wins the game an amount of money or anything else agreed upon."
This leaves no wiggle room for any form of betting. If there is money or anything else of value on the line, it's classified as gambling. The punishment for being caught is as follows:
"Whoever gambles shall be punished by detention for a maximum period of two years or by a fine not exceeding twenty thousand Dirhams. A penalty of detention or a fine shall be inflicted if the crime occurs in a public place, a place open to the public, or in a place or house prepared for gambling."
We can safely assume that this code extends to the internet due to the government internet censorship program including gambling-related websites. No specific gaming sites are mentioned on the Telecommunications Regulatory Authority (TRA) website, but it does have a category for "content that is relevant to gambling."