Dutch Senate Approves Online Gambling

The Dutch Senate has approved online gambling. The Remote Gambling Bill, which has spent the last three-plus years sitting in legal limbo amid a wider effort to do something about betting dating back even further, cleared a major hurdle last week and is finally set to become the law of the land.
The Remote Gaming Act was first introduced in the House of Representatives in 2014 and now only needs a Royal Decree from the King of the Netherlands to become law. The first Netherlands betting sites could receive licenses as early as mid-2020 barring any unexpected developments.
February was a busy month for the Senate as it debated no fewer than six motions governing online gambling (on February 5th and 12th). The debates were led by the Minister for Legal Protection, Sander Dekker who finally put the motions to a vote on the 19th.
Senators from the following parties supported the Remote Gaming Act: The People's Party for Freedom and Democracy, Party for Freedom, Labor Party, Democrats 66 and GroenLinks.
Senators from the following parties opposed the Act: Socialist Party, Party for the Animals (an animal rights group), the Christian Democratic Appeal, the Reformed Political Party and 50 Plus (a party supporting pensioners' rights).
What is the Dutch Remote Gaming Act?
The new legislation will allow operators (both Dutch and foreign) to apply for online sports betting and online casino gambling licenses. The legislation will be subject to the approval of the European Commission.
Key points from the Remote Gambling Bill:
Online gambling operators will need to go through a licensing process.
The Dutch Gaming Authority (KSA) will be responsible for approving the licenses.
Successful operators will be granted a five-year online gambling license.
It is believed that the first licenses will be issued from the middle of next year.
Preference will be given to operators who are based inside the European Economic Area.
Operators will be slapped with a 29.1 % gross gaming revenue tax.
5% of the tax will go towards funding KSA activities.
The Responsible Gambling Fund will take 0.5% of the tax, with the money going towards helping gambling addicts.
A number of restrictions will apply to online gambling in the Netherlands (such as the promotion of in-play wagers during sports broadcasts, the prohibition on online gambling operators to accept bets on sports teams with which they have a sponsorship deal, etc.)
Responses to the New Online Gambling Act
Speaking for the industry lobby group, Speel Verantwoord (representing major foreign online gambling groups such as Betfair and Unibet), Rutger-Jan Hebben told DutchNews.nl: "Individually, the measures are okay. But when combined together, you have to ask yourself if there is enough room to actually place a bet."
Before the legislation was passed, the European Gaming and Betting Association (EGBA), via its Secretary General Maarten Haijer, said this:
"The introduction of a Dutch online gambling framework is urgently needed. The Netherlands is now one of the few EU countries who do not regulate online gambling – and this situation is no longer tenable.

"For online gambling regulation to be a success, it should be underpinned by a licensing system which is able to attract enough companies to meet the demand of well-educated and internet-savvy consumers. For Dutch people, whether they play poker or like betting on sports, they should be able to find all the products they are looking for with companies regulated in the Netherlands that pay taxes there and apply local consumer safeguards."
Following the successful vote on February 19th, EGBA said in a press release that it welcomed the adoption of the new law and saw it as an important step to establish a functioning and well-regulated online gambling market which protects online players.
Problems with the Remote Gaming Act
Besides those political parties which voted against the Remote Gaming Act, there are other entities that see problems with its current framework. One of the issues is that there is a strong movement to exclude operators who are currently serving Dutch players from overseas locations.
Last year, GamingInHolland.com reported that Minister Sander Dekker discussed online gambling with the Permanent Committee for Justice and Security of the Dutch Lower House. It was said in these consultations that remote operators that have been sanctioned by the KSA for offering unlicensed games to Dutch players, will not be able to acquire a license when the online gambling market opens.
These operators' only hope is that Dekker intends asking the KSA to develop a policy that could give sanctioned operators a second chance to qualify for a remote license. The problem is that they will need to wait for an as-of-yet unspecified period before being awarded a license.
It also goes without saying that Dutch players will be deprived of the best brands operating in their market in the meantime.
What Led to These Changes in Netherlands Gambling Laws?
Between 2016, when the House of Representatives passed the Remote Gaming Act, and now, the KSA took advantage of the limbo period and begin cracking down on unlicensed online gambling operators.
However, last month, land-based casino operator Holland Casino published the results of a survey that it had commissioned, showing that the number of Dutch citizens gambling illegally online had grown some 20% in the past couple of years. According to the report, 1.8 million people – over 10% of the country's residents – are already patronizing unlicensed betting sites.
Research and strategy consultancy firm MotivAction estimated that the market is worth around €600 million annually and the Dutch Treasury is missing out on up to €175 million in tax revenue each year.
On February 19th, Senator Dekker expressed his satisfaction at having the new legislation turn into law, especially with the fact that consumers will be better protected.
"We see that society is digitizing, and more than half a million Dutch people are participating unprotected in online gambling currently," Dekker is quoted by iGaming Business. "This involves big risks such as gambling addiction and fraud.
"I am happy that we can now offer players a secure system in which games of chance can be played online in a responsible manner."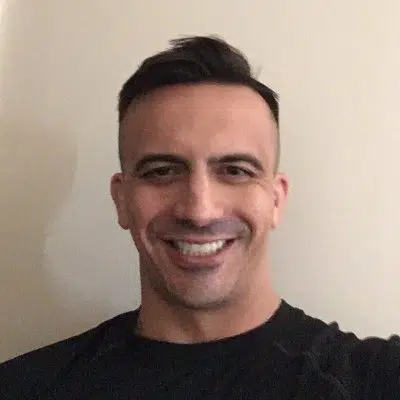 Wes Burns has more than a decade's worth of experience as a writer, researcher, and analyst in the legal online betting industry and is co-founder of OnlineBettingSites.com. Wes approaches his work from the viewpoint of players.