Former NHL Player Sami Helenius Closes Affiliate Website After Contact with Finnish Police

Former NHL player Sami Helenius has closed his affiliate business just days before taking it live after Finnish police contacted him regarding the new venture. On 25 October, Helenius announced he would be starting KasinoCurt.com to market online casinos for Swedish players living in Sweden.
It was just several weeks ago that Finnish-language betting website Sportti.com reported that Sami Helenius was optimistic and excited for the planned launch on Saturday, 9 December. At the time, Helenius said he was surprised by the media attention his new venture had received and revealed that he had already been contacted by numerous online casinos interested in partnering with him.
All looked well just days before takeoff, but Finnish police came knocking in the final hours of the countdown looking for "clarification." Their ensuing conversation ultimately led to Helenius deciding to shut the project down Thursday and Friday night ahead of the Saturday opening. The KasinoCurt website has since been reduced to a sad farewell message along with a tongue-in-cheek "rest in peace" memorial plaque.
While Sami Helenius was aware that Finnish gambling laws prohibit the marketing of unauthorized online casinos to players in Finland, he thought he was in the clear because his plan all along was to market online casinos to Swedish players in the Swedish language.
Finnish police saw it different. As Helenius explains on the Kasino Curt website, Finnish police reminded him that Swedish is the second official language in Finland and that it is widely understood among the local population.
Helenius responded to the police that yes, Swedish is understood in Finland, but English is even more widespread. Helenius says if his intention was to market to Finnish gamblers in a foreign language, English would have been the better choice. Furthermore, he explained, someone wanting to target Finnish players and run a website in Finnish would be wise to operate from outside Finland and thus avoid dealing with local police.
Helenius therefore assumed his website would not be seen as marketing to Finnish gamblers. His website was in Swedish and specifically targeted the Swedish market. How could that possibly be seen as a website targeting the Finnish market? As we know now, Finnish police were unconvinced by that argument.
Imagining this conversation playing out, Sami Helenius probably saw how this would end when the police asked their next question: can Finns access the casinos advertised on Kasino Curt?
Helenius could only answer truthfully: Finland does not block access to international online casinos, so of course it is possible.
In the end, Sami Helenius decided that a protracted and expensive legal battle would not be worthwhile just to save an affiliate website that hadn't even gone live. And so concludes the short story of one former NHL player's time in the online gambling business.
Helenius told SBC News that "this is very disappointing and frustrating, as I had big plans for Kasino Curt."
Shoddy Gambling Laws and Poor Enforcement to Blame
It's a shame to see anyone's business fail because of poor government regulation, but it looks like that is exactly what happened to Sami Helenius. Even though he did everything correctly and seems to have acted in good faith, Finland's poor execution of its own gambling laws tripped up his business for no good reason.
There are two major problems with Finland's gambling laws. First is just the fact that Finnish law is written to protect an online monopoly. Not only is this anticompetitive, but it is also extremely difficult to enforce a prohibition of all other casino sites without trampling all over other rights in the process.
To its credit, Finland has so far resisted censoring the internet in order to protect its monopoly over online gambling. Finnish players to this day can go online and play at any number of offshore gambling sites.
That does, however, lead to the second issue. Finland prohibits offshore casinos in theory, but is unable to take any action against such casinos. It would make more sense for Finland to give up on the prohibition (which isn't working anyways) and instead look to license and regulate online betting and casinos.
As many countries are finding, it is easier and more profitable to issue licenses and tax the industry than it is to stubbornly insist on prohibition. Cryptocurrencies and blockchain technology which can decentralize online gambling platforms are likely to make enforcement even more difficult moving forward.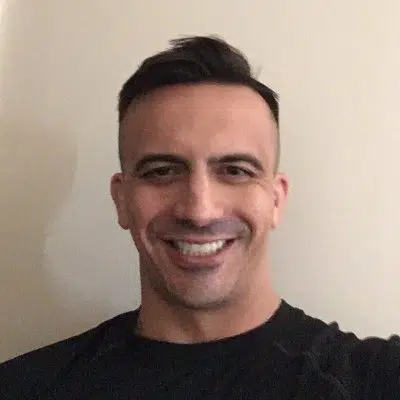 Wes Burns has more than a decade's worth of experience as a writer, researcher, and analyst in the legal online betting industry and is co-founder of OnlineBettingSites.com. Wes approaches his work from the viewpoint of players.