Greece Online Gambling Regulations Introduced

It looks like the online betting situation in Greece will finally be solidified with new legislation to be introduced to parliament soon. It makes for a positive-sounding headline, but a look at the fine print reveals troubling details. Most concerning in the proposal is an increase in the gross gaming revenue tax rate from 30% to 35%.
After the past few years of ineffective gambling legislation, many had hopes that Greek lawmakers would eventually be faced with the harsh truth that their already-high gambling tax rate is counterproductive. Current laws tax online gaming at a 30% rate and that, combined with onerous regulations and other fees, has kept operators from making a serious attempt at growing the market.
Instead, lawmakers are prepared to double down on their failed efforts and increase the tax rate. It seems their line of thought is that if tax revenues aren't meeting expectations, the obvious solution is to raise taxes even further. The concept of lowering tax rates and encouraging growth in order to expand the tax base appears to have completely escaped Greek lawmakers.
The situation was already bad under Greece's temporary licensing system. The few licensed poker sites, for example, are required to deduct taxes from players every morning. If a player wins €100 or more, the poker site withholds 15% and actually deducts it from that player's account the next morning. Winnings of €500 or more in a single day result in a 20% withholding. This happens automatically every morning following a winning day.
Worst of all, player losses are not offset against taxes. So if you lose €1,000 over a six day span and then win €200 on the seventh day, you will be down €800 for the week but still pay taxes on €200 of "profits." At one point, PokerStars even went so far as to offer delayed registration tournaments so that players could buy in ahead of time and avoid that day's tax withholding, and then unregister the following day.
If all of that wasn't bad enough, the new law will impose a €3,000,000 licensing fee for operators and require them pay at least €1,000,000 in taxes each year. Greek lawmakers have comically projected that this proposal will raise €500 million per year in tax revenues.
Are Greek Lawmakers Purposely Trying to Kill the Industry?
Ok, I'm going to veer way off into speculation territory now. The whole reason Greece is revisiting its gaming laws is due to pressure from the EU and as a condition of future bailout installments. Maybe lawmakers just don't want to open the online gambling market to international competition?
Although it is unwise to underestimate the ineptitude of Greek politicians, it's hard to imagine they actually believe what they're telling us about this new law resulting in increased revenue. Operators, players and EU courts have all come out strongly against Greece's past proposals and yet lawmakers have somehow managed to put forth an even worse proposal.
Players, meanwhile, continue to turn to offshore betting sites not licensed in Greece. Playing at these sites allows gamblers to avoid the punitive tax rate and participate in the international market – which is especially important for online poker players. Greek authorities have attempted to block access to unlicensed betting sites and ordered banks to not process financial transactions for unlicensed operators. Players are increasingly turning to VPNs and Bitcoin transactions to play the games they love and still have a chance at coming out ahead.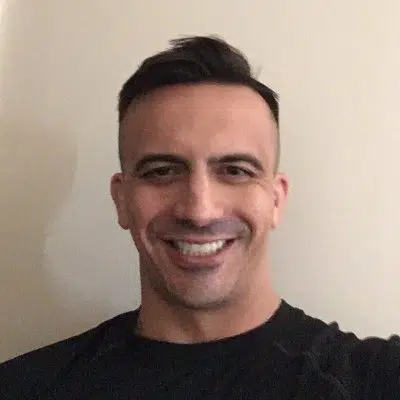 Wes Burns has more than a decade's worth of experience as a writer, researcher, and analyst in the legal online betting industry and is co-founder of OnlineBettingSites.com. Wes approaches his work from the viewpoint of players.