Victoria Becomes First Australian State to Implement New Online Betting Restrictions

Victoria becomes the first Australian state to toughen its online betting rules this week under the national-approved National Consumer Protection Framework. The rules were approved a few months back by all states and territories in Australia with plans for additional states to follow Victoria's lead in the near future.
No hard timeframe has been set for other states to follow suit, but it has been reported the rules should be in place across the country by May 2020.
The Andrews government of Victoria rolled out the regulations beginning 26 May. The government's stated objective is to protect online gambling consumers by tightening the rules regarding gambling advertising and promotions.
Here's Victorian Minister of Gaming Marlene Kairouz as quoted by the Sydney Morning Herald:
"These Australian-first changes are about tightening the rules for online betting operators and empowering consumers to make better choices – and I encourage other states and territories to follow our lead.

"Victoria is the first state to sign up to the national framework because it offers greater protection to people who gamble online and gives them practical steps to better manage their gambling."
A Look Inside the New Gambling Regulations
Under the new policy, Australian betting sites will be required to comply with regulations that were agreed upon by regional and federal authorities. The regulations apply to betting account deposit limits, gambling ads and perks (bonuses) where betting is encouraged.
Online betting service providers will not be allowed to offer credit, vouchers or other rewards to an account holder in return for him or her encouraging others to open accounts.
If operators offer free bets to players in return for opening an account, they may not demand that winnings be used to continue betting. Instead, consumers should be allowed to withdraw their funds immediately.
In order to receive marketing material, information about special offers, and so forth, consumers have to opt in to direct marketing.
Consumers must be offered simple-to-understand tools to set limits on their deposits.
Customers should be able to close their accounts simply and quickly if they so wish.
10 Point Action Plan
In December 2018, six Australian governments formally committed to launch the National Consumer Protection Framework. This policy consists of a 10-point action plan which was drawn up by the federal government. The plan was put in place based on a review of online gambling in Australia led by the former NSW premier Barry O'Farrell.
Queensland initially hesitated in adopting the regulations, but eventually capitulated and the decision became unanimous among the states.
At the time of the official commitment to the regulations Federal Minister for Families and Social Services Paul Fletcher said this:
"The measures are designed to reduce the harm that can be caused to individuals and their families by excessive or at-risk online wagering. The National Framework will apply to about 2.5 million active online wagering accounts, or about a million people in Australia."
Removing Unlicensed Operators from Australia
For a number of years, Australia has been moving in the direction of clamping down hard on offshore gambling operators. The National Consumer Protection Framework came about to complement previous reforms already introduced by the federal government.
The Australian Communications and Media Authority claims the reforms forced over 30 unlicensed gambling operators, including the likes of PokerStars and PartyPoker, to withdraw from the Australian gambling market.
The Australian Online Poker Alliance – in support of its argument that online poker and casino games should not be banned altogether in the country but should instead be regulated – claims that new offshore groups have simply filled the vacuum left by those groups kicked out.
"Yes, some grey market sites may have gone, but they have been replaced with different ones," said AOPA founder Joseph Del Duca. "If anything, there are more unregulated poker sites for players to choose from today than there was previously."
Traditionally, Australians lose less money on sports betting than they do on poker and casino games ($1.3 billon compared to $17 billion). However, online gambling as an industry is one of the fastest-growing spheres in Australia and climbs in popularity by around 15% per annum.
These numbers horrified lawmakers who sought ways to stem the growth of the industry and put enough protections in place to reduce – if not prevent – problem gambling habits.
New Rules Welcomed by Responsible Gambling Groups
Victoria's move to crack down on remote betting and being the first state to adopt the new regulations was welcomed by the Victorian Responsible Gambling Foundation. The group's CE, Shane Lucas, said that providing gamblers with easily accessible tools and information to monitor and manage their gambling are considered important steps in reducing and preventing "gambling harm".
Positive reinforcement was also heard from Responsible Wagering Australia (RWA), the industry group for the country's online-only bookies. The group continues to collaborate with local governments to develop reforms in the industry, including the setting up of a national self-exclusion framework in the future.
RWA executive Stephen Conroy said that Responsible Wagering Australia has always been one of the biggest supporters of stronger protections for online gamblers. RWA congratulated the Victorian government for leading the way.
"These new measures represent a significant enhancement for online wagering customers, and we encourage other state governments to now follow Victoria's lead, so these measures can be rolled out efficiently and consistently on a national basis," said Conroy.
Other groups believe the new regulations are not enough to fight against problem gambling and improve consumer protection.
Vocal anti-gambling lobbyists group Alliance for Gambling Reform, for example, stated in response to Victoria's moves that the most important reform to "reduce harm caused by the global online bookmakers would be a complete ban on advertising." AGR representative Tim Costello said the same advertising rules applied to the tobacco industry should also apply to gambling.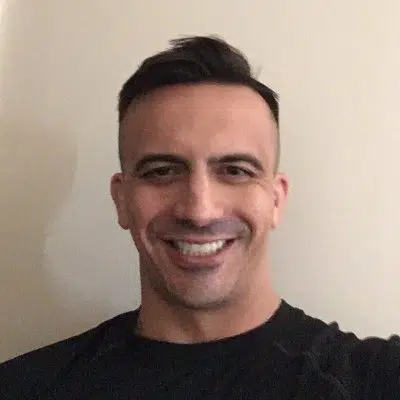 Wes Burns has more than a decade's worth of experience as a writer, researcher, and analyst in the legal online betting industry and is co-founder of OnlineBettingSites.com. Wes approaches his work from the viewpoint of players.