India Presents Vast Opportunities for Smart Sports Betting Companies

With a population of 1.3 billion people and an insatiable appetite for all things cricket, India presents one of the few remaining untapped opportunities for international sports betting companies. One doesn't need to be a genius to understand the potential, but what is easy to miss is the speed with which the opportunity approaches.
It is looking like an increasingly safe bet that India will legalize sports betting in the near future, and the rewards will be great for those companies that are prepared to capitalize on the opening of what will almost undoubtedly be a massive new market.
Market Potential and the Key to Success
SBC News recently spoke with the Programme Manager Premium Cricket at Betradar, William Howie, about this opportunity. Betradar recently partnered with the All India Gaming Federation (AIGF), which is a non-profit industry body run by gaming operators, to explore regulated betting in India and promote awareness of the benefits of regulation.
In the wide-ranging interview, SBC and William Howie discussed the opportunity presented by India and explore some of the ways in which online bookmakers can prepare to take on the market.
The interview began with William Howie pointing out the obvious: India is home to 1.3 billion people, has high levels of internet penetration and is home to a massive black market for sports betting. There is no question that the demand for sports betting is there and that regulation would open the door to a huge new market for gaming companies.
Sports betting may be illegal in India currently, but that has not stopped the development of what is estimated to be a $150 billion-per-year underground betting market.
At one point, SBC asked William Howie a question that I thought would provoke a pretty straightforward answer. The question was whether or not Betradar expects companies with local knowledge of the Indian betting market to be at an advantage. I was expecting a short and simple "yes," but Howie offered more than that.
Howie did say that experience with the local market will help "to some extent," but also went on to explain that experience in regulated markets may actually play the bigger role over the longer term. Howie believes the current Indian betting market has seen very little innovation over the years and that top-notch products from other regulated markets combined with local knowledge will have the biggest impact.
What is the likelihood of legalization in India?
Although I would never presume to assign odds to the likelihood of sports betting being legalized in India, I do believe it is more likely than not to happen. All signs point to politicians, judges and industry stakeholders warming to the idea of legalization.
Indian lawmakers seem grounded in reality when it comes to the issue of sports betting. The two arguments that have garnered the most support from politicians are the fact that underground betting is already rampant, so it might as well be regulated, and that sports betting is a contest of skill rather than gambling.
Additionally, the Law Commission is reportedly close to presenting its recommendations for the regulation of sports betting. The Law Commission was originally asked by the Supreme Court in 2016 to decide whether or not betting on cricket should be legalized. The Law Commission was also asked to provide a legal framework to enable its decision, whichever that may be.
It has been rumoured for months that the Law Commission is leaning towards legalization. Recently, a person connected to the Law Commission told the Tribune of India this:
"We want it banned. But if it cannot be, then stringent regulations should be in place…it is an addiction…people have lost so much money."
What Legal Sports Betting May Look Like in India
According to one local newspaper report, the Law Commission has formed some of its first recommendations for sports betting regulation. The Tribune of India reported in January that a "working paper" being passed around has already suggested several proposals. None of these proposals are guaranteed to be included among the Law Commission's final recommendations, but here's what the Tribune knows so far:
Prohibit any one person from betting online more than 3 times per year
People may only bet online through licensed operators
Licensed operators must understand customers' personal financial situations and adjust maximum wager limits accordingly
Hopefully that first recommendation does not go through because it would likely defeat the purpose entirely. If people are limited to placing three bets per year, we'll be right back to seeing Indians visit offshore betting sites that don't place such strict limits on wagering activity. However, this is just an early report of a working proposal, so change is more likely than not.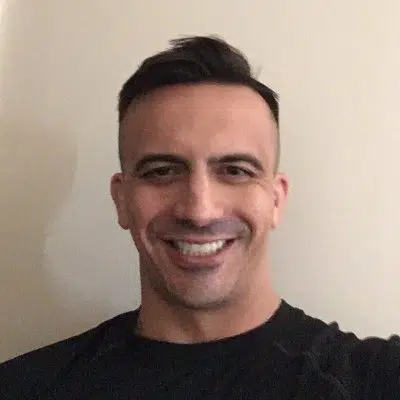 Wes Burns has more than a decade's worth of experience as a writer, researcher, and analyst in the legal online betting industry and is co-founder of OnlineBettingSites.com. Wes approaches his work from the viewpoint of players.