Paypal Enters Legal US Sports Betting Market
PayPal might be coming back to the legal US betting market. Rumor has it that PayPal will soon announce its return to the US gambling market to process payments for licensed betting sites in states that have legalized internet gaming. If true, this is great news for players, operators, and everyone else involved in the industry.
PayPal's position towards online gambling has always been one of non-participation in the United States. The PayPal website plainly states in its FAQ that it will have nothing to do with online gambling, poker, or sports betting in the US.
This is just a rumor for now but it's believable considering PayPal already serves the gaming industry in nations where online gambling is legal and regulated. The place where I first heard the rumor is backed by a bunch of long-term industry insiders whose word I trust implicitly. If they say it's possible, there's no doubt this rumor has a little meat behind it.
There are several reasons why this is big news. Most importantly, PayPal is the world's most popular e-wallet with more than 150 million active users. PayPal is very well known here in the United States and is trusted by millions of Americans.
Why It's Good for Players
This is positive news for players because we now have one more simple method to fund our accounts and receive payments. Even in regulated markets, players have had a hard time depositing with credit cards due to banking restrictions enacted by the Unlawful Internet Gambling Enforcement Act of 2006. Many banks are either unwilling or unable to distinguish between deposits made to licensed operators and deposits made to unlicensed offshore betting sites.
Easier payments will bring more customers online and that is great news for poker players. Licensed poker sites in the US are having a hard time keeping their tables full and running meaningful tournaments due to a lack of players. A larger player pool will make for more cash game tables and bigger tournaments.
Why It's Good for Operators
PayPal's move would lend legitimacy to the regulated gambling market in the US. The general public is still mostly unaware that gaming is coming to America and is even legal in at least three states. Increased legitimacy is good for operators just for greater awareness and helping people feel more comfortable with the whole idea.
Anything that makes it easier for customers to sign up and deposit is a step in the right direction. The current credit card problems in regulated jurisdictions are keeping many potential players from playing online. The first year of online gambling in New Jersey has been rough with lower-than-expected participation and profits. One more reliable deposit method would be a major boost on that side of things.
We'd all like to see these operators do well. If online gambling and poker is a success in New Jersey, Delaware, and Nevada, we'll be much more likely to see other states follow suit. This is especially important for poker players who would benefit greatly from a larger player pool as more states come online.
What It All Means
PayPal coming to the market would be a positive development for all the reasons mentioned above. I wouldn't call it a game-changer, but any good news is good news. The more we can see big-name brands join internet gaming, the more likely we are to see gambling and poker come to other states.
It's only a matter of time anyways. People in non-regulated states are already spending billions of dollars at unregulated betting sites. If the addition of PayPal can speed things along towards regulation, that's a great start for all of us.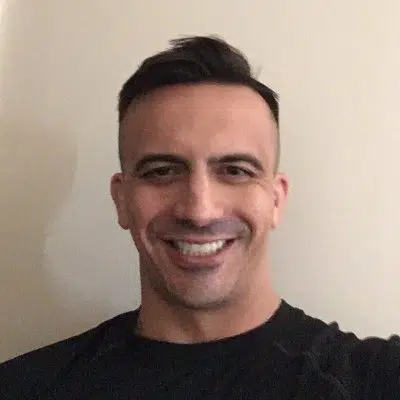 Wes Burns has more than a decade's worth of experience as a writer, researcher, and analyst in the legal online betting industry and is co-founder of OnlineBettingSites.com. Wes approaches his work from the viewpoint of players.