The best poker sites are made with three key ingredients: busy tables, safe games, and quality software. Deposit bonuses, VIP programs, and other features are also worth considering, but only after ensuring a poker site covers the three "must-haves."
Best Online Poker Sites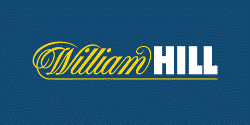 Bet £10, Get £30
Promo Code: H30
Terms Apply
The difference between an average operator and the best online poker site and a great one cannot be overstated. The best online poker sites attract the most traffic, which in turn means more people to play against, more tables to choose from and bigger tournaments to play in.
Safety, traffic and software are the three key criteria to consider when comparing real money poker sites. Safety should be fairly self-explanatory. There's no need to play at legal online poker sites with mysterious management and questionable licensing credentials when there are so many safe options out there.
Reputation plays into safety as well. Stick with safe poker websites that are known for processing withdrawals in a timely manner. We also recommend avoiding internet poker rooms that have had major security breaches in the past and operators that have had problems paying winners.
Traffic refers to the average numbers of poker players seated at real money tables at a poker site. It's easier to find open tables at a wider range of stakes at busier poker sites. The tournaments are bigger and payouts are more lucrative. And on top of all that, popular online poker sites tend to be safe and financially stable.
Quality poker software also makes a big difference, not just in a general aesthetic sense, but also in terms of being able to effectively launch multiple tables, find soft games and adjust various setting such as four-color decks that make it easier to follow the action at the table.
Moving beyond the three key factors distinguishing the best online poker sites for real money players: signup bonuses, VIP programs, deposit methods, customer support, and more. The remainder of this page will take a deep dive into all the critical components of a quality poker site and hopefully instill in every reader a strong sense of what to look for and what to avoid when looking for the best online poker site.
How We Rank The Best Poker Websites
There are many things to look for when choosing between the best online poker sites. Beginners are more interested in the amount of traffic at the low stakes while experienced players consider multi-tabling higher stakes games more important, for example.
With many online poker sites to choose from, we encourage readers to choose only those that meet their specific preferences. There is no lack of poker sites competing to earn new business, take your time, and find a poker site that suits your personal needs. Here are some things to consider when choosing where to play.
Licensing: A gaming license from a reputable authority is essential in establishing trust. A lack of proper licensing isn't always a sure sign that you're looking at a scam site, but it definitely means you need to proceed with extreme caution. Most of the best online poker sites hold licenses in multiple jurisdictions. Any site that makes the effort to get licensed in different parts of the world has long-term prospects in mind.
Number of Active Players: The number of active real money poker players at a poker site is also a strong consideration. Sites with greater traffic numbers make it easier to find games in the formats and stakes you want. Secondly, high traffic indicates popularity. Word has a way of spreading and some sites develop reputations as the go-to places for tournaments or cash games.
Reputation and Trust: The online poker community is pretty tight knit with forums such as TwoPlusTwo.com boasting several hundred thousand members. When a poker site does something questionable, the information tends to get out there. Forums are great places to look for information about cashout speeds, recent experiences, and the community's overall opinion of any brand.
Real Money Safety and Security: Strong security measures must be implemented at any site before it's even worth a second look. Proper security measures ensure each player's personal details and banking information are kept safe from hackers, fraud and unauthorized activity. In addition, any reputable provider will have an active team monitoring and detecting potential cheating and collusion.
Range of Betting Stakes and Limits: The best poker sites spread all variations at stakes that range from pennies all the way up to games with real money buy-ins for $100,000.Generally, most places offer limits with blinds as low as .01/.02 and range up from there to as much as $3000/$6000. This is in sharp contrast to brick-and-mortar rooms where it can be tough to find games as low as $1/2 NL or $3/6 fixed-limit. Low-stakes games are great for those with limited bankrolls and they encourage others to join (easier competition).
Choice of Game Formats and Variations: Formats and variations beyond Texas Hold'em are becoming more popular. Poker sites with Omaha, Stud, and other variations in no limit, fixed limit, and pot-limit structures in both cash games and tournaments are becoming standard. Tournament types such as bounties/knockout (get paid if you knock out a bounty), double-ups, and satellites to bigger tournaments are common on the schedule.
Accessibility and Reliability of Customer Support: Customer service at a poker room is paramount for any reputable operator – around the clock support for when you have a question or need to talk to support for help with an issue is required. A strong customer support team indicates a genuine appreciation of its customers.
Depositing and Withdrawal Options: Funding real money accounts and withdrawing winnings should be easy. The best poker sites offer plenty of fast, safe and reliable banking methods. Look for those that accept e-wallets, electronic banking, and high rates of credit card acceptance. Reputable poker sites accept deposits and process payouts quickly, with minimal fees. Note: Don't be surprised if a poker room asks for a copy or scan of your ID. This is a basic security protocol that is required by law in many jurisdictions.
Software: Quality software is a must-have. Anyone who has ever played at a poker room with poor software, already knows how frustrating it can be dealing with eye-straining graphics, missed button clicks and random disconnections. Crisp software makes it easier to concentrate on playing a smart game. Many legal online poker rooms use "network" software that is shared across many brands, pooling players together for bigger games.
Why Play Poker Online
What online poker lacks in the thrill of face-to-face action, it more than makes up for in other advantages.
For one, online poker sites offer low stakes Texas Holdem action that won't be found at a brick-and-mortar poker room. Poker sites are not limited by space, don't have to hire dealers, maintain buildings or acquire extra tables to accommodate an influx of gamblers. Thus, they can afford to host low stakes games and even play money practice tables.
Just imagine walking into your nearest casino and asking for a game of $0.01/$0.02 no-limit. You'd be laughed out of the building. Online poker sites, by comparison, can host hundreds of these tables, with the added benefit of a deposit bonus! This is great for those new to the game or with small bankrolls. Play online poker and hone your skills at low stakes games online without risking large sums of money.
Once you are able to win playing at one table at a time, it is easy to add a second table to the lineup for an increase in the hourly win rate. Additionally, it's just more fun to play at multiple tables – especially for those of us who don't play every hand they're dealt.
The availability of games is another major advantage to playing online. Poker websites don't have "hours of operation." They are open 24 hours a day and accept action from around the world. Log in to any poker site and you'll find tables full of people from the US, Europe, Asia, and other parts of the world. You'll find bigger tournaments and more cash game tables online than you would find at even the largest brick-and-mortar poker rooms.
Deposit bonus offers and signup promotions are also unique to online poker. There's just so much more competition online and loyalty matters. This isn't true in the brick-and-mortar industry. Customers will see more promotions, signup bonuses, and other perks in a week of online poker than they would ever see in a year at any local poker room.
Poker Deposit Bonuses
Any successful gambler will tell you that success is all about extracting maximum value.
Tip: extract value by getting paid with strong hands, practicing careful table selection and taking full advantage of online poker bonuses, deposit promotions, and use a current bonus code.
Poker bonuses aren't just useful for aspiring pros; they work well for anyone interested in cashing out a little extra spending cash. All that's required in most cases is to make a deposit and play poker online.
Most signup bonuses take the form of a first deposit match. For example, if you fund your account with $300, the site will award you $300 in extra cash. You'll then be asked to "clear" the bonus by playing in real money texas hold'em games. The pending bonus cash is then released into your account in increments.
Important: anyone considering claiming a poker bonus should first give the terms and conditions a close read. The terms explain how to clear the bonus and explain any strings that may be attached to the offer. Promotions offered by mainstream operators are usually fairly straightforward, but it never hurts to make sure.
How Online Poker Bonuses Work
Online poker bonuses may sound like one of those "too good to be true" deals at first glance, but what they offer actually is a good deal in most cases. The key, of course, is to always do business with reputable and licensed operators.
New customer first deposit bonus offers typically work by the poker site promising to add extra cash to your bankroll. The poker site then asks that you "clear" the bonus by playing in real money cash games and tournaments. At most money poker sites, customers earn loyalty points for playing in games. As you earn points, the bonus is typically released to your withdrawable balance in increments until the entire bonus has been cleared.
It might help to explain how legal online poker sites earn money. Every time you play a pot in a cash game or pay a tournament fee, the poker site keeps a small percentage for itself. A typical poker site might keep 3-4% of every pot and 10% of every tournament buyin as its rake. The more you play, the more the poker site earns.
As you clear a poker deposit bonus, you help the operator generate rake. You also help keep the games populated, which in turn attracts others who also contribute to the rake. This all helps offset the cost of the promotion.
Generating rake is how all poker rooms pay for expenses and earn profits.
So, you do pay for your bonus in a roundabout sort of way. But even so, most bonuses are very much worthwhile. You're going to pay the rake no matter what so you might as well get a bonus while you're at it. If you're skilled enough to break even after paying the rake, your bonus money is just extra icing on the cake.
Types of Online Poker Promotions
Poker bonuses usually come in a few different forms. Each type has its own advantages, but they all offer new players or existing customers extra money to play poker. Finding the best poker signup incentive that works best for you begins with understanding how each one works.
First Deposit Bonuses
The first deposit (or welcome) bonus is what you'll find the majority of the time as a new customer. First deposit bonuses are generally largest poker bonuses available and are intended specifically for first time depositors.
The sizes of the best poker welcome bonuses are almost always tied to the size of your first deposit on a percentage basis. Visit just about any poker website and you'll see advertisements for 100% signup bonuses.
Sometimes called match bonuses, these offers have match rates that range from 100% to 200%. For example, a 100% bonus doubles to your first deposit. Deposit 200 and you'll end up with 400 in total. A 200% bonus triples your first deposit. Deposit 200 and you'll get 400 on top of that for a grand total of 600.
No-Deposit Poker Bonuses
No-deposit poker bonuses offer you funds without requiring a deposit. All you have to do is sign up for an account and funds will be added as a thank you, enough to let you try the games and get a feel for the poker site without risking any of your own money.
In most cases, you'll have to make a deposit before you can withdraw the bonus money.
All bonuses come with terms and conditions and no-deposit offers are no exception. They're small but they do come in handy if you're not entirely sold on a particular site.
New Player Freerolls
Another common promotion for new players is free entry to tournaments that offer real money prizes. In many cases, these freerolls are invitation-only events exclusively for new customers.
Not only do new customers get the opportunity to win money without paying an entry fee, but they also get the benefit of playing with other new players who are likely inexperienced.
Online Poker Site Loyalty Schemes and VIP Programs
Where first deposit bonuses are designed to attract new depositing customers to a site, online poker rewards programs are designed to keep existing customers happy.
Loyalty rewards attempt to retain customers and fill tables by offering incentives to play. VIP schemes and frequent player rewards programs come in many forms but essentially, they all work on the principle that the more you play, the more you are rewarded.
Most poker loyalty reward programs revolve around VIP or "frequent player" points of some sort. As players participate in real money games and tournaments, they also earn points. As points are earned, they move up through the various levels in the VIP program and unlock increasingly valuable rewards.
Frequent player points can often be redeemed for cash bonuses, tournament entries, and various other prizes. Even casual fans of the game who do not put in a lot of volume will find it beneficial to play at poker sites with valuable loyalty rewards programs.
Poker Games, Variations and Betting Rules
Understanding the rules of the game is important for obvious reasons, but it can be surprisingly tempting to jump head-first into a game with only a cursory understanding of the rules – especially during downturns and on slow days.
Resist the temptation to jump right in and instead take a little time to truly learn the rules of every game. Even seemingly minor changes in the rules can significantly alter the values of hands – sometimes to surprising effect. Any Texas Holdem player who has ever impulsively jumped into an Omaha game can relate.
Texas Holdem is the best place to start as it is the most common variation in the world. The rules of the game are pretty simple, and a few rounds of practice should be enough to get the general idea of how to play. However, there are many other forms that are worth a look. The quality of competition in non-Holdem games tends to be substantially lower and that makes it easier to earn a profit.
Many online poker variations are widely offered at online poker sites, but some game variations are hard to find. The best bet for grinders interested in non-Holdem games to is to play at poker sites that have high traffic numbers.
Holdem, Omaha, Stud and mixed games such as HORSE are the most popular poker variations. Triple draw games, Badugi, and 5-card draw variations can be tough to find. Anyone interested in games that are off the beaten path would be best served to keep a funded account at several poker sites.
Below are some of the most common online poker variations:
Structures and Formats
All poker games can be played with a variety of structures and forms. The basic rules of each format remain the same while still providing you with options in how the hand plays out.
Online Poker Tournaments
All real money poker games are hosted in one of two formats: cash tables (also referred to as "ring games") or tournaments. The rules remain the same regardless of format but there are some key differences that significantly change the way each is played.
Here are some of the real money online poker variations seen at both multi-table tournaments (MTTs) and sit-n-go tournaments (SNGs).
Double or Nothing: This tournament runs until half the field has been eliminated. Those who survive win double their buy-in.
Guaranteed: The online poker site guarantees a prize pool of a minimum amount regardless of how many entrants join.
Deep Stack: Start with a larger-than-average number of chips. Deep stack tournaments give more time to put their skills to use in the face of ever-increasing blinds.
Knockout: A part of each entry fee is set aside as the bounty. As eliminations occur, those with the winning hands is immediately paid a bounty fee. Players who win bounties get to keep those payouts regardless of how they finish in the tournament.
Celebrity Bounty: A few special players (usually site pros or people who endorse the poker site) have bounties placed on their heads. Anyone who knocks one of them out of the tournament wins the bounty.
Rebuy and Add-On: During the early stages of a rebuy tournament, players may rebuy if they run out of chips. If add-ons are offered, players may pay extra to begin with a larger starting stack.
Satellite: Satellite tournaments award free seats to more expensive tournaments in lieu of cash prizes. Satellites can be found offering seats to everything from $200 online tournaments to the $10,000 World Series of Poker Main Event.
Online Cash Games
Cash games don't feature the high drama of tournaments, but skilled players have made tons of money playing cash tables (also called "ring games") at online poker sites.
Tournaments vs. Cash Games
Tournaments and real money poker cash games obey the same basic rules of poker but the two forms are quite different in their approach. The biggest difference between the two is how money is treated. In a tournament, each customer pays an entry fee to poker rooms in return for chips that have no intrinsic cash value.
Win cash in a tournament by accumulating enough chips and outlast the field to qualify for a cash payout. The tournament chips are only used to keep score.
Conversely, the chips used in a cash game have an actual cash value. Every $1 chip that wagered is actually worth $1. Players may come and go in as they please. There is no buy-in fee and increasing blinds or securing a positional ranking.
Most pros specialize in one or the other. Tournament grinders seek to play in as many tournaments as possible in the hopes of winning the occasional big score. Tournament play requires great perseverance because even highly skilled specialists can go a long time without cashing.
Cash tables are more of a grind. Skilled cash game specialists win smaller amounts much more frequently. In this case, rounders are not trying to go for the occasional life-changing score – they're looking for steady and consistent profits.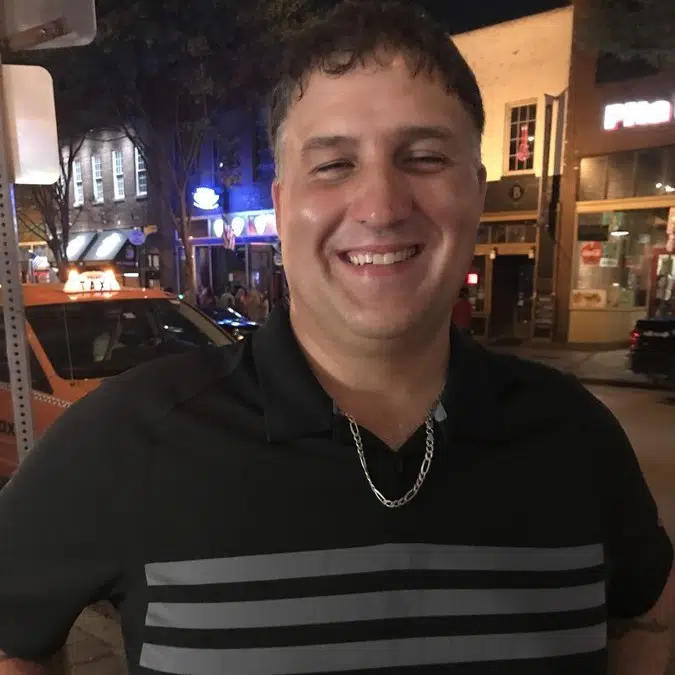 Mike Murphy is the founder of OnlineBettingSites.com and has over 10 years of experience in the legal online betting industry. A regular attendee of industry trade shows and conferences, Mike is a strong proponent of regulated markets and responsible gambling policies.