The best poker sites are made with three key ingredients: busy tables, safe games, and quality software. Deposit bonuses, VIP programs, and other features are also worth considering, but only after ensuring a poker site covers the three "must-haves."
Best Online Poker Sites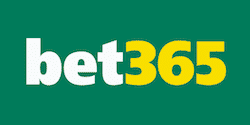 Bet £10, Get £50 in Free Bets
No promo code necessary
Terms Apply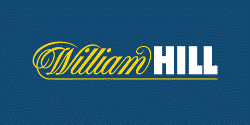 Bet £10, Get £30
Promo Code: H30
Terms Apply
The difference between an average operator and the best online poker site and a great one cannot be overstated. The best online poker sites attract the most traffic, which in turn means more people to play against, more tables to choose from and bigger tournaments to play in.
Safety, traffic and software are the three key criteria to consider when comparing real money poker sites. Safety should be fairly self-explanatory. There's no need to play at legal online poker sites with mysterious management and questionable licensing credentials when there are so many safe options out there.
Reputation plays into safety as well. Stick with safe poker websites that are known for processing withdrawals in a timely manner. We also recommend avoiding internet poker rooms that have had major security breaches in the past and operators that have had problems paying winners.
Traffic refers to the average numbers of poker players seated at real money tables at a poker site. It's easier to find open tables at a wider range of stakes at busier poker sites. The tournaments are bigger and payouts are more lucrative. And on top of all that, popular online poker sites tend to be safe and financially stable.
Quality poker software also makes a big difference, not just in a general aesthetic sense, but also in terms of being able to effectively launch multiple tables, find soft games and adjust various setting such as four-color decks that make it easier to follow the action at the table.
Moving beyond the three key factors distinguishing the best online poker sites: signup bonuses, VIP programs, deposit methods, customer support, and more. The remainder of this page will take a deep dive into all the critical components of a quality poker site and hopefully instill in every reader a strong sense of what to look for and what to avoid when looking for the best online poker site.
How We Rank Poker Websites
There are many things to look for when choosing between the best online poker sites. Beginners are more interested in the amount of traffic at the low stakes while experienced players consider multi-tabling higher stakes games more important, for example.
With many online poker sites to choose from, we encourage readers to choose only those that meet their specific preferences. There is no lack of poker sites competing to earn new business, take your time, and find a poker site that suits your personal needs. Here are some things to consider when choosing where to play.
Licensing: A gaming license from a reputable authority is essential in establishing trust. A lack of proper licensing isn't always a sure sign that you're looking at a scam site, but it definitely means you need to proceed with extreme caution. Most of the best online poker sites hold licenses in multiple jurisdictions. Any site that makes the effort to get licensed in different parts of the world has long-term prospects in mind.
Number of Active Players: The number of active real money poker players at a poker site is also a strong consideration. Sites with greater traffic numbers make it easier to find games in the formats and stakes you want. Secondly, high traffic indicates popularity. Word has a way of spreading and some sites develop reputations as the go-to places for tournaments or cash games.
Reputation and Trust: The online poker community is pretty tight knit with forums such as TwoPlusTwo.com boasting several hundred thousand members. When a poker site does something questionable, the information tends to get out there. Forums are great places to look for information about cashout speeds, recent experiences, and the community's overall opinion of any brand.
Real Money Safety and Security: Strong security measures must be implemented at any site before it's even worth a second look. Proper security measures ensure each player's personal details and banking information are kept safe from hackers, fraud and unauthorized activity. In addition, any reputable provider will have an active team monitoring and detecting potential cheating and collusion.
Range of Betting Stakes and Limits: The best poker sites spread all variations at stakes that range from pennies all the way up to games with real money buy-ins for $100,000.Generally, most places offer limits with blinds as low as .01/.02 and range up from there to as much as $3000/$6000. This is in sharp contrast to brick-and-mortar rooms where it can be tough to find games as low as $1/2 NL or $3/6 fixed-limit. Low-stakes games are great for those with limited bankrolls and they encourage others to join (easier competition).
Choice of Game Formats and Variations: Formats and variations beyond Texas Hold'em are becoming more popular. Poker sites with Omaha, Stud, and other variations in no limit, fixed limit, and pot-limit structures in both cash games and tournaments are becoming standard. Tournament types such as bounties/knockout (get paid if you knock out a bounty), double-ups, and satellites to bigger tournaments are common on the schedule.
Accessibility and Reliability of Customer Support: Customer service at a poker room is paramount for any reputable operator – around the clock support for when you have a question or need to talk to support for help with an issue is required. A strong customer support team indicates a genuine appreciation of its customers.
Depositing and Withdrawal Options: Funding real money accounts and withdrawing winnings should be easy. The best poker sites offer plenty of fast, safe and reliable banking methods. Look for those that accept e-wallets, electronic banking, and high rates of credit card acceptance. Reputable poker sites accept deposits and process payouts quickly, with minimal fees. Note: Don't be surprised if a poker room asks for a copy or scan of your ID. This is a basic security protocol that is required by law in many jurisdictions.
Software: Quality software is a must-have. Anyone who has ever played at a poker room with poor software, already knows how frustrating it can be dealing with eye-straining graphics, missed button clicks and random disconnections. Crisp software makes it easier to concentrate on playing a smart game. Many legal online poker rooms use "network" software that is shared across many brands, pooling players together for bigger games.
Why Play Poker Online
What online poker lacks in the thrill of face-to-face action, it more than makes up for in other advantages.
For one, online poker sites offer low stakes Texas Holdem action that won't be found at a brick-and-mortar poker room. Poker sites are not limited by space, don't have to hire dealers, maintain buildings or acquire extra tables to accommodate an influx of gamblers. Thus, they can afford to host low stakes games and even play money practice tables.
Just imagine walking into your nearest casino and asking for a game of $0.01/$0.02 no-limit. You'd be laughed out of the building. Online poker sites, by comparison, can host hundreds of these tables, with the added benefit of a deposit bonus! This is great for those new to the game or with small bankrolls. Play online poker and hone your skills at low stakes games online without risking large sums of money.
Once you are able to win playing at one table at a time, it is easy to add a second table to the lineup for an increase in the hourly win rate. Additionally, it's just more fun to play at multiple tables – especially for those of us who don't play every hand they're dealt.
The availability of games is another major advantage to playing online. Poker websites don't have "hours of operation." They are open 24 hours a day and accept action from around the world. Log in to any poker site and you'll find tables full of people from the US, Europe, Asia, and other parts of the world. You'll find bigger tournaments and more cash game tables online than you would find at even the largest brick-and-mortar poker rooms.
Deposit bonus offers and signup promotions are also unique to online poker. There's just so much more competition online and loyalty matters. This isn't true in the brick-and-mortar industry. Customers will see more promotions, signup bonuses, and other perks in a week of online poker than they would ever see in a year at any local poker room.
Poker Deposit Bonuses
Any successful gambler will tell you that success is all about extracting maximum value.
Tip: extract value by getting paid with strong hands, practicing careful table selection and taking full advantage of online poker bonuses, deposit promotions, and use a current bonus code.
Poker bonuses aren't just useful for aspiring pros; they work well for anyone interested in cashing out a little extra spending cash. All that's required in most cases is to make a deposit and play poker online.
Most signup bonuses take the form of a first deposit match. For example, if you fund your account with $300, the site will award you $300 in extra cash. You'll then be asked to "clear" the bonus by playing in real money texas hold'em games. The pending bonus cash is then released into your account in increments.
Important: anyone considering claiming a poker bonus should first give the terms and conditions a close read. The terms explain how to clear the bonus and explain any strings that may be attached to the offer. Promotions offered by mainstream operators are usually fairly straightforward, but it never hurts to make sure.
How Online Poker Bonuses Work
Online poker bonuses may sound like one of those "too good to be true" deals at first glance, but what they offer actually is a good deal in most cases. The key, of course, is to always do business with reputable and licensed operators.
New customer first deposit bonus offers typically work by the poker site promising to add extra cash to your bankroll. The poker site then asks that you "clear" the bonus by playing in real money cash games and tournaments. At most money poker sites, customers earn loyalty points for playing in games. As you earn points, the bonus is typically released to your withdrawable balance in increments until the entire bonus has been cleared.
It might help to explain how legal online poker sites earn money. Every time you play a pot in a cash game or pay a tournament fee, the poker site keeps a small percentage for itself. A typical poker site might keep 3-4% of every pot and 10% of every tournament buyin as its rake. The more you play, the more the poker site earns.
As you clear a poker deposit bonus, you help the operator generate rake. You also help keep the games populated, which in turn attracts others who also contribute to the rake. This all helps offset the cost of the promotion.
Generating rake is how all poker rooms pay for expenses and earn profits.
So, you do pay for your bonus in a roundabout sort of way. But even so, most bonuses are very much worthwhile. You're going to pay the rake no matter what so you might as well get a bonus while you're at it. If you're skilled enough to break even after paying the rake, your bonus money is just extra icing on the cake.
Types of Online Poker Promotions
Poker bonuses usually come in a few different forms. Each type has its own advantages, but they all offer new players or existing customers extra money to play poker. Finding the best poker signup incentive that works best for you begins with understanding how each one works.
The first deposit (or welcome) bonus is what you'll find the majority of the time as a new customer. First deposit bonuses are generally largest poker bonuses available and are intended specifically for first time depositors.
The sizes of the best poker welcome bonuses are almost always tied to the size of your first deposit on a percentage basis. Visit just about any poker website and you'll see advertisements for 100% signup bonuses.
Sometimes called match bonuses, these offers have match rates that range from 100% to 200%. For example, a 100% bonus doubles to your first deposit. Deposit 200 and you'll end up with 400 in total. A 200% bonus triples your first deposit. Deposit 200 and you'll get 400 on top of that for a grand total of 600.
No-deposit poker bonuses offer you funds without requiring a deposit. All you have to do is sign up for an account and funds will be added as a thank you, enough to let you try the games and get a feel for the poker site without risking any of your own money.
In most cases, you'll have to make a deposit before you can withdraw the bonus money.
All bonuses come with terms and conditions and no-deposit offers are no exception. They're small but they do come in handy if you're not entirely sold on a particular site.
Another common promotion for new players is free entry to tournaments that offer real money prizes. In many cases, these freerolls are invitation-only events exclusively for new customers.
Not only do new customers get the opportunity to win money without paying an entry fee, but they also get the benefit of playing with other new players who are likely inexperienced.
Online Poker Site Loyalty Schemes and VIP Programs
Where first deposit bonuses are designed to attract new depositing customers to a site, online poker rewards programs are designed to keep existing customers happy.
Loyalty rewards attempt to retain customers and fill tables by offering incentives to play. VIP schemes and frequent player rewards programs come in many forms but essentially, they all work on the principle that the more you play, the more you are rewarded.
Most poker loyalty reward programs revolve around VIP or "frequent player" points of some sort. As players participate in real money games and tournaments, they also earn points. As points are earned, they move up through the various levels in the VIP program and unlock increasingly valuable rewards.
Frequent player points can often be redeemed for cash bonuses, tournament entries, and various other prizes. Even casual fans of the game who do not put in a lot of volume will find it beneficial to play at poker sites with valuable loyalty rewards programs.
Poker Games, Variations and Betting Rules
Understanding the rules of the game is important for obvious reasons, but it can be surprisingly tempting to jump head-first into a game with only a cursory understanding of the rules – especially during downturns and on slow days.
Resist the temptation to jump right in and instead take a little time to truly learn the rules of every game. Even seemingly minor changes in the rules can significantly alter the values of hands – sometimes to surprising effect. Any Texas Holdem player who has ever impulsively jumped into an Omaha game can relate.
Texas Holdem is the best place to start as it is the most common variation in the world. The rules of the game are pretty simple, and a few rounds of practice should be enough to get the general idea of how to play. However, there are many other forms that are worth a look. The quality of competition in non-Holdem games tends to be substantially lower and that makes it easier to earn a profit.
Many online poker variations are widely offered at online poker sites, but some game variations are hard to find. The best bet for grinders interested in non-Holdem games to is to play at poker sites that have high traffic numbers.
Holdem, Omaha, Stud and mixed games such as HORSE are the most popular poker variations. Triple draw games, Badugi, and 5-card draw variations can be tough to find. Anyone interested in games that are off the beaten path would be best served to keep a funded account at several poker sites.
Below are some of the most common online poker variations:
Texas Holdem is the most popular poker game types in the USA due to its simple rules yet complex layers of strategy. It is often described as being easy to learn but requiring a lifetime to master.
What makes some Holdem sites better than others are traffic numbers, stakes offered, tournament variations, game selection, software, promotions, and security. Most importantly, they are all trusted by industry veterans. Everything begins with a site's ability to provide a safe, fair, and secure experience.
Poker sites with Texas Holdem generally spread their games in one of two formats:
Holdem Cash Games
Holdem cash games allow anyone to come and go as they choose, just bring chips to the table, take a seat, and play.
Ring tables run at a wide range of stakes.
Microstakes games start as low as $0.01/$0.02 and go up from there all the way to $500/$1,000 tables with a $100,000 minimum buyin. The biggest pots ever won and lost at Texas holdem sites are measured in the millions.
Holdem Tournaments
The best poker sites for Holdem tournaments have large player bases and routinely attract thousands of entrants to their bigger events with prize pools extending into the millions.
Holdem tournaments come in all different formats: freezeouts, rebuys, bounties, satellites, and more. See below for more information on the various types of tournaments played online.
In addition to always working to improving strategy skills, practice table selection,w and look for poker websites populated by loose players. Poker sites that are connected to sportsbooks or a casino site tend to attract the most fish.
Omaha: Omaha is closely related to Texas Holdem with the major exception being that Omaha is played with four hole cards rather than two. The two additional cards make Omaha a more action-packed variation.
Omaha Hi-Low: Omaha hi-lo is played with the same basic structure as Omaha but with different rules for winning hands. Each hand played in hi-lo can be won by either the best "high" hand or the best "low" hand. In hands that have a qualifying low hand, the pot is split equally between the player with the best high hand and the player with the best low hand.
The best Omaha poker sites are those with the most traffic. Omaha may be the second most popular variation, but it still doesn't even come close to boasting the same popularity as Texas Holdem.
Poker rooms that host Omaha tables need to have a large customer base to support active tables at a wide range of limits.
Stud does not use community cards like Texas Holdem and Omaha. In Seven Card Stud, each receives seven personal cards. The first two are dealt face down, then one up. The next three are dealt face up and the final card is dealt face down. Each gambler creates the best possible hand using any 5 of his or her seven cards.
Aside from the usual security and safety standards, the most important consideration in choosing a place to play Seven Card Stud online is traffic. Seven Card Stud sites must have a large active customer base in general to offset the small percentage of active players.
5 Card Draw is a classic variation. In 5 Card Draw, each player receives five cards face down. This is followed by either one or two rounds in which the participants may discard up to 4 of their cards and receive new cards at random from the deck.
5 Card Draw poker sites are hard to find today due to the popularity of Texas Holdem.
The big drawback to playing 5 Card Draw online is that there is very little information to work with. Because there are no community cards, it is very difficult to estimate the strength of other hands. The only real information to be found during a round of Five Card Draw is how many draws each opponent takes and one's own cards.
Most action in 5 Card Draw takes place at low limit tables. There is not much interest at middle and high stakes tables.
Razz is played with the same deal and betting structure as 7 Card Stud except the goal is to create the worst possible 5-card poker hand.
Razz poker sites host real money games and tournaments in addition to mixed games that usually include Razz in the rotation.
Even the best Razz sites suffer from a lack of traffic, you won't find nearly as many mid-to-high stakes Razz games as can be found for other variations. Thosewho wish to play Razz with any regularity must be willing to test a few operators and to possibly keep a portion of their bankrolls at two or more poker websites to make it easier to find active tables.
With that in mind, our focus in ranking Razz poker sites is on overall traffic (in addition to safety). The sites that you see on this page are some of the biggest sites in the world based on pure traffic numbers. You will have the greatest likelihood of finding active Razz tables and tournaments at these sites.
As the name suggests, mixed poker games consist of a mix of variations ranging from Texas Holdem to Triple Draw Lowball.
In addition to offering an interesting change of pace, mixed formats are an invaluable tool for those wishing to become more well-rounded. Those who take the time to fully learn also stand to win money from casual gamblers with only a passing knowledge of some of the variations in rotation.
It has been said many times that the $50K HORSE event in the WSOP is the ultimate test of skill.
Mixed Poker Variations
HORSE is the most well-known mixed variation. Some of the types of mixed variants that can be found online or at casinos include:
At most mixed poker sites, the following letters represent these variations:
H = Texas Holdem
O = Omaha or Omaha Hi/Lo
R = Razz
S = Seven Card Stud
E = Seven Card Stud Eight or Better (Hi/Lo)
Badugi is a draw poker variation with the objective being to make a 4 card hand (a "badugi") that consists of 4 different-valued cards of 4 different suits. Lowest 4 card badugi wins the hand.
Structures and Formats
All poker games can be played with a variety of structures and forms. The basic rules of each format remain the same while still providing you with options in how the hand plays out.
Poker is generally played using one of three betting structures.
No Limit: Players may bet any amount at any time. Psychology and bluffing play a large role in no-limit because anyone can go all-in at any time and force others to make big, uncomfortable decisions.
Fixed Limit: The size of each bet is restricted. Players must bet and raise by exactly the "small bet" limit during the first 2-3 betting rounds. This increases to the "big bet" limit for each of the remaining betting rounds. Fixed limit is more methodical and mathematically oriented in which the players seek to exploit numerous small edges over their opponents.
Pot Limit: The size of each bet is limited to an amount equal to whatever is already in the pot. Players are restricted from slamming huge bets into small pots without warning, but large pots can still develop quickly if two or more players raise and re-raise each other.
One of the defining features of a tournament is the specter of ever-increasing blinds. As the blinds grow larger, it places increasing pressure on the players to build their stacks. Online poker has a few general terms it uses to describe how quickly the blinds increase.
Standard: Blinds increase every 10+ minutes
Turbo: 3-5 minute blind levels
Super Turbo: Blinds increase every 3 minutes or less
Number of Players at the Table
The number of gamblers at a table has a significant impact on how quickly the action moves, how much psychology plays a role, and how online poker hands are valued.
Shorthanded tables are more intense due to less emphasis on the strength of the hand and getting to know one another's tendencies. Full ring games move slower and place more importance on hand strength.
Heads Up: 2 players are seated
Shorthanded or Six Max: Anywhere from 3-8 are seated
Full Ring: 9-10 players are seated
Online Poker Tournaments
All real money poker games are hosted in one of two formats: cash tables (also referred to as "ring games") or tournaments. The rules remain the same regardless of format but there are some key differences that significantly change the way each is played.
Here are some of the real money online poker variations seen at both multi-table tournaments (MTTs) and sit-n-go tournaments (SNGs).
Double or Nothing: This tournament runs until half the field has been eliminated. Those who survive win double their buy-in.
Guaranteed: The online poker site guarantees a prize pool of a minimum amount regardless of how many entrants join.
Deep Stack: Start with a larger-than-average number of chips. Deep stack tournaments give more time to put their skills to use in the face of ever-increasing blinds.
Knockout: A part of each entry fee is set aside as the bounty. As eliminations occur, those with the winning hands is immediately paid a bounty fee. Players who win bounties get to keep those payouts regardless of how they finish in the tournament.
Celebrity Bounty: A few special players (usually site pros or people who endorse the poker site) have bounties placed on their heads. Anyone who knocks one of them out of the tournament wins the bounty.
Rebuy and Add-On: During the early stages of a rebuy tournament, players may rebuy if they run out of chips. If add-ons are offered, players may pay extra to begin with a larger starting stack.
Satellite: Satellite tournaments award free seats to more expensive tournaments in lieu of cash prizes. Satellites can be found offering seats to everything from $200 online tournaments to the $10,000 World Series of Poker Main Event.
The freezeout is the simplest and most straightforward structure for a poker tournament. What most people think of is the basic freezeout.
All real money poker sites host multiple freezeout tournaments daily and the concept is simple: buy-in, receive chips, and play until just one entrant remains standing. Payouts are then awarded to all the top finishers.
Payouts are ultimately a function of two factors: the number of entrants and the buy-in amount.
Rebuy and add-on poker tournaments work much like freezeouts with one key difference: players can buy in again and receive a new stack if they bust out.
The exact particulars of rebuy tournaments vary. The rebuy period is usually a fixed amount of time or ends after a certain level, usually a break immediately follows and the add on period takes place before play resumes.
Sit-n-go poker tournaments (SNGs) have a fixed number of open seats and no specific start time. Rather than starting at a scheduled time, SNGs simply begin once all open seats in the poker room have been filled.
SNGs are often played with a single table but multi-table SNGs are also fairly popular. Some award cash prizes while others serve as satellites for a free ticket entry to a larger tournament.
Finding the best sit and go poker sites is a straightforward process. All online poker sites offer SNGs. There are just a few key factors to consider when looking for a poker room to play SNGs at:
Reputation for safety and security (to keep your bankroll safe)
Large customer base (so the tournaments fill quickly)
Multiple SNG variations (single table, multi-table, turbo, etc.)
Reliable software (you want to play online poker, not troubleshoot software)
Guaranteed prize pool events are tournaments in which online poker rooms guarantee the prize pool to a certain minimum amount regardless of the number of entrants.
If not enough customers enter, the online poker site adds funds to the prize pool manually to cover its guarantee. This is called an "overlay" and can be very advantageous.
Bounty and knockout tournaments at online poker sites reward players for knocking out other players. The more people you knock out, the more you get paid.
Often times poker sites put a price on the heads of someone specific – usually celebrities or well known professionals.
Bounty payouts at online poker rooms are completely unrelated to the general prize pool – participants can look at them as bonuses. Whether you go on to win the tournament or get knocked out in the very next hand, the bounty is yours.
Knockout tournaments function on the same general principle as bounties. The biggest difference is that all players have a bounty.
Satellite tournaments award free entry to bigger events in place of normal cash payouts. Instead of winning cash, entrants compete for free seats to more expensive tournaments. Poker sites host satellites for events big and small in an effort to make those events more accessible to everyone.
Tournament poker sites frequently host satellites for live events as well. It is a long-running tradition in the online poker industry to host satellites to the Main Event of the WSOP. Whoever wins gains free entry to the WSOP main event plus airfare, accommodations, and spending money.
Just about every major online tournament is preceded by numerous low buyin satellites that give a chance to get in on the action for a smaller amount.
Sometimes the best online poker sites offer feeder satellites. This is common in the run-up to big land-based events. For example, the buyin to a WSOP satellite might cost upwards of $200 and even that is out of reach for most casual fans. Poker rooms might host feeder satellites to the main satellite at a fraction of the cost.
Types of Poker Satellite Tournaments
Online poker satellites can be broadly categorized into two camps. One is the winner-take-all satellite. In a winner-take-all satellite, the only person who gets anything is whoever takes first place. Second place and lower leave empty-handed. This is a common format for single table satellites.
Multiple-ticket satellites award tickets to the top few finishers. Some of the more expensive satellites may even award one ticket for every 10 or 20 paid entries. The strategy for these is unique in tournament poker because all places are paid equally. If places 1-20 win a ticket, there's no difference between taking 1st and 20th. In fact, the tournament ends as soon as the bubble breaks.
Turbo poker tournaments take any other tournament format and speed it up. The blind levels increase more frequently, and the tournament therefore comes to a conclusion much faster than at the normal speed.
Be aggressive in a turbo tournament because the ever-increasing blinds place great pressure on their chip stacks. Take calculated risks and grow chip stacks as quickly as possible to withstand the pressure.
Freeroll tournaments cost nothing to enter but award real cash prizes to the winners. Most freerolls have small prize pools (less than $100) and thousands of entrants.
When you play online poker freerolls, the skill level is atrocious and there are a lot of people competing for very little money, but there are some who have built sizable bankrolls from scratching using freeroll tournaments.
A heads-up tournament is played one on one. Each pays the buy-in fee and receives a set number of chips. The two opponents then play poker for money until one person has all the chips. The blinds increase at set intervals just like in a normal tournament. Whoever wins all the chips wins all the cash.
Double-Ups and Triple-Ups
Double-ups and triple-ups run just like normal freezeout tournaments but with a unique prize structure. In a double-up tournament, the top 50% of the field win double their buyins. Double-ups end as soon as half the field has been knocked out. Triple-ups work along the same idea except the top third of the field get paid triple their buyins.
Online Cash Games
Cash games don't feature the high drama of tournaments, but skilled players have made tons of money playing cash tables (also called "ring games") at online poker sites.
Cap: There is a fixed cap on how much money any person may bet at one time.
100BB: Buy into a no-limit holden table for any amount up to 100 big blinds.
40BB: There is a 40 big-blind minimum enforced on buying into no-limit games. This is designed to discourage the practice of "short stacking," when "short stackers" join no-limit tables with a very small number of chips.
Deep Stack: Players may buy-in for more than 100 big blinds, usually 200+
Shorthanded vs. Full Ring Games
This is one of the most significant distinctions in poker cash games. Full ring tables typically have 9 or 10 open seats. Full ring games tend to play at a slower, tighter pace because stronger hands are needed to win.
Shorthanded tables are limited to 6 or fewer, so hand values go up. The more shorthanded the table, the more psychology becomes a factor and the looser the action. Heads-up tables are particularly fast-paced, and action-packed.
Even basic poker strategy is a large and complex topic. There are many facets and different styles that can be used. For anyone just getting started, it is best to begin by learning basic strategy and building off that.
Those who commit to being active learners, reading all the classic strategy books that have been released over the years and participating in strategy discussion forums will see their efforts rewarded many times over. Taking charge of one's own education is how a fish becomes a shark.
There are three key concepts in poker strategy that apply to every variation. First, it is choosing the right starting hands. Newbies often come in with this mentality of "any two can win." It is true that any hand can win, but weak hands cost money over the long run. Newbies should begin by understanding how and why hand selection is critical to success.
The second fundamental concept is position. Every hand begins with whoever is first to act and then the action moves around the table, giving others time to act. Acting first in a hand is a disadvantage because you are forced to make decisions without seeing what others at the table are going to do. Conversely, whoever acts last in a hand gets the advantage of watching the action unfold before they must make their own decisions.
The concept of position plays into starting hand strategy. When in early position, players should be extra "tight" because they are forced to play the entire hand at a disadvantage. Stronger-than-normal starting hands are neded to offset the disadvantage of acting first during each round of betting.
Late position offers more breathing room. In late position, you get to see how many other people are in the hand, how the pot is shaping up, and get to act after seeing how the other people in the hand have chosen to act. This provides an information advantage and makes it easier to win with a greater range of hands.
Understand when to chase and when to fold. One of the most common mistakes newbies make when they play poker for real money is to chase draws against all odds.
Learn about "pot odds" and "drawing odds" as a part of early education. A basic understanding of pot odds will help you make decisions that are mathematically correct and ultimately lead to a better poker experience.
There is so much more to learn, but these three fundamentals will get you started on a positive note and moving in the right direction.
Bankroll management is a must-have for long term success. No matter how skilled, there are times when the cards simply don't fall in his or her favor. Therefore, those who consistently play real money online poker that are too high for their bankroll will almost certainly go broke sooner or later.
Adhering to strict bankroll management guidelines as an essential part of any serious player's strategy. Neglecting this unexciting but important aspect is an invitation to disaster.
There are many theories regarding bankroll management, but here are a few basic recommendations:
Bankroll for no-limit cash games: Play at real money poker tables for which you have at least 20 buyins at that level. This means that if you have a $1,000 bankroll, the highest no-limit games you should play in are those at the $0.25/$0.50 ($50 buyin) level or lower.
Bankroll for fixed-limit cash games: Play at real money poker tables for which you have at least 600 big bets. This means that if you want to play $0.250/$0.50 limit, you must have a bankroll of at least $300.
Bankroll for multi-table tournaments: Play in tournaments for which you have at least 100 buyins. This means that if you have a $500 bankroll, stick with tournaments that cost $5 or less. This may sound extreme, but tournaments are very swingy. It is quite common to go 10, 20 or more tournaments without winning a penny.
Bankroll for single-table tournaments: Play in tournaments for which you have at least 50 buyins. So, if you have a $500 bankroll, stick with tournaments that cost $10 or less. Some people prefer to go even further and make it 100 buyins.
Bankroll management isn't particularly complicated, but the trouble comes in actually implementing it. It becomes especially difficult when the occasional (and inevitable) downswing hits. Having to move down in stakes to stay within bankroll guidelines is painful, especially during a rough patch when every instinct is to try to hurry up and win all that money back.
Remember: be willing to move down as your bankroll fluctuates. A lot of people get in trouble when they hit a losing streak, refuse to move down, and continue losing at their current level. This is a deceptively easy way to go broke.
Tournaments vs. Cash Games
Tournaments and real money poker cash games obey the same basic rules of poker but the two forms are quite different in their approach. The biggest difference between the two is how money is treated. In a tournament, each customer pays an entry fee to poker rooms in return for chips that have no intrinsic cash value.
Win cash in a tournament by accumulating enough chips and outlast the field to qualify for a cash payout. The tournament chips are only used to keep score.
Conversely, the chips used in a cash game have an actual cash value. Every $1 chip that wagered is actually worth $1. Players may come and go in as they please. There is no buy-in fee and increasing blinds or securing a positional ranking.
Most pros specialize in one or the other. Tournament grinders seek to play in as many tournaments as possible in the hopes of winning the occasional big score. Tournament play requires great perseverance because even highly skilled specialists can go a long time without cashing.
Cash tables are more of a grind. Skilled cash game specialists win smaller amounts much more frequently. In this case, rounders are not trying to go for the occasional life-changing score – they're looking for steady and consistent profits.