Greyhound racing has a close relationship with gambling. Betting is ingrained in the dog racing culture and is largely responsible for keeping the industry alive. Learning how to bet on greyhounds online is a simple manner because the sport itself is simple. Every wager on a race somehow relates to predicting the order in which the dogs cross the finish line.
Rank
Betting Site
Bonus
Rating
Visit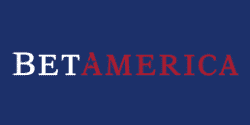 Online greyhound betting has been a lifesaver for the industry in an age where actual greyhound tracks are hard to find. Most fans live nowhere near a track and would have no way to place bets on races were it not for greyhound betting sites.
If you have an interest in betting on greyhound races but are not sure where to start, I would like to offer a few recommendations here. It is important to get started at a safe, regulated and reputable greyhound betting website so you can be sure you will be paid if you win. Additionally, properly licensed dog racing betting websites usually pool all wagers with those taken at the track in order to provide you with odds that reflect the true value of every dog.
Where to Bet on Greyhound Races Online
It is no big secret that the sport is in a period of decline today. One only has to read local newspapers to find stories of struggling racetracks and closed properties. That's not to say the industry is on its deathbed by any means. There are still a fairly decent number of tracks in operation around the world today. However, the industry certainly faces challenges going forward. Greyhound racing betting at online racebooks could very well be the savior of an entire industry.
Greyhound betting sites provide a boon to the troubled industry by generating interest and bringing much-needed money to struggling tracks. If it wasn't for betting, greyhound racing would be an extremely niche sport.
There are some major greyhound racing events such as the English Derby, the Greyhound Night of Stars in the USA, and the Irish Derby. In addition to those main events, most greyhound tracks run regular races every day. In some locations, the law actually makes it mandatory for tracks to host races every day.
Fans today enjoy the ability to bet on dog races online easily. If you don't live near a track, that's not a problem; you can simply place your bets online. Most sites even provide live, streaming video of races for free. All you need is an account and you watch the action live on your computer.
The traditional greyhound racing industry has a positive relationship with the online betting industry. In some places, greyhound tracks operate their own websites. In other places, racetracks work in partnership with large, respected bookmakers.
What this means is that you get the same odds online as the people get at the track. The money you bet online is pooled together with the money that is bet in person at the racing facility. This provides liquidity, bigger jackpots, and helps keep the industry alive.
Ranking and Reviewing Greyhound Betting Sites
There are two intangible qualities that hold the most sway in determining which racebooks truly deserve the title "the best." First and most important is the safety of player funds. When you make a deposit to a greyhound betting site, you entrust the site to protect your money and give it back when you're done.
The safety of your funds is the most basic, fundamental job of a betting site but that does not mean it's a given. I have seen many betting sites come and go in my time. The safest racebooks are those that have established themselves as legitimate, longtime providers. This is the only type of operation we recommend.
Next up is the overall quality of the racebook. This includes the safety of your funds in addition to the site's customer support, deposit methods, promotions and usability. We'll get into each of those next.
Customer Support
There's more to customer support than just answering questions. Any halfway competent greyhound betting site can answer basic questions. Real customer support is tested when player disputes and legitimate complaints arise. How a book handles difficult situations is what determines whether its customer support is worth anything.
For example, a player writing to say that a book unfairly cancelled his wager at the last minute puts customer support to the test. Does the site take his complaint seriously and address the issue or does it brush him off? Even if the book determines the player's complaint has no standing, it can still address the player with respect and explain why it is taking whatever actions it is taking.
Banking Options
Your first real interaction with any greyhound betting site is depositing; your last is withdrawing. A quality racebook makes it easy for the customer at both ends. The best greyhound racing betting sites have easy-to-use deposit methods that are both fast and free. They offer multiple deposit methods and treat low-rollers and high-rollers alike with respect.
Withdrawal are even more important, easy cashouts are mandatory. There is nothing more frustrating than dealing with a racebook that slow-pays. If a site can't get this part right, it doesn't get listed here – no exceptions.
Value of Promotions, Odds and Prices, Payouts and Coverage
The thinnest of margins draws the line between winning and losing punters. One of the best things you can do for your long term success is to get the most value out of every selection. This means taking advantage of promotions, getting the best odds, and choosing the best bets across a wide range of tracks and races.
Promotions, odds, and track coverage are all things we look for when ranking greyhound betting sites. The value of any one promotion doesn't have much of an impact on a single bet, but promotions (and payout odds) have a big impact over a course of weeks, months, years and a career.
Usability and Features
Usability and features on their own won't change your fortune, but it's so much easier to place your bets at a  greyhound site that is easy to navigate and understand. It does help in a roundabout way when you can easily find what you're looking for. Place enough bets at a poorly-designed racing site and you'll eventually suffer at least a few missed opportunities and poorly-placed wagers. If you have two equal sites to choose from and one of them has an obviously superior betting interface, the decision is simple.
If you have two equal sites to choose from and one of them has an obviously superior betting interface, the decision is simple.
Regulation of Racebooks
UK and European greyhound racetracks work closely with dog racing betting sites to bring the full experience to your computer. Most of the major bookmakers have agreements with local tracks that allow you to watch the races in real time on your computer and participate in the betting pools hosted by each track.
The dog betting websites that we recommend for dog are all licensed by the UK Gambling Commission. These sites operate in the open and most of them have long histories that date back to before the internet even existed. If you'd like to put your handicapping skills to the test, take a look at any of our top-ranked racing betting sites. These are some of the most respected racebooks in all of Europe.
In the United States, online greyhound betting is completely legal thanks to exemptions written into anti-gambling legislation. The UIGEA in particular included a carve-out that specifically mentioned horse and dog racing. Therefore, the major US greyhound betting sites are legal and licensed to do business.
This is the optimal situation for online greyhounds betting in the US because it means you can play at sites that are headquartered in the USA. You get local help, easy-to-use banking options,and lightning fast payouts. You can even watch the races in real time thanks to partnerships between major tracks and licensed racing betting sites.
For example, BetAmerica.com (full review here) is based out of the United States and has permission from most major tracks to show the live races in real time online. You can even fund your account with bank-to-bank transfers and Paypal.
Regulatory Bodies
In most countries, greyhound races are overseen by a regulatory body responsible for promoting the health and integrity of the industry. Each country has its own take on how to regulate and oversee greyhound racing, but ultimately the goal is to keep everything safe and fair for the dogs, racing teams, and fans.
The Greyhound Board of Great Britain (GBGB) is responsible for regulating greyhound racing in the UK, while the Australian Greyhound Racing Association (AGRA) fulfils the same role in Australia. In the United States, the Greyhound Racing Association of America (GRAA) helps promote, educate and regulate the industry.
How to Bet On Greyhound Races Online
Greyhound betting very closely resembles horse racing betting. All the same types of wagers that you could place on a horse race may also be placed on a dog race. And also like horses, greyhound racing betting uses the parimutuel form of wagering to calculate the odds and pay winners.
The actual process of betting on greyhounds online is a simple matter of logging in to your account and choosing a track. From there, you select the race you want, the amount to risk, the type of wager, and the dogs you want. A betting slip on the side of the screen displays a summary of your bets as you add them. When you're all done, hit the submit button and wait for the results.
Types of Dog Racing Bets and Wagers
Win: A bet on a single dog to win the race straight up. You win this bet if your dog crosses the finish line first.
Place: This is a bet that your dog will finish in one of the top 2 places. It doesn't matter if your dog takes first or second; you win either way.
Show: Pick a dog and your bet wins if that dog finishes anywhere in the top three. This bet pays less than win/place wagers because your dog only has to end up somewhere in the top three.
Straight Forecast (Exacta): A more difficult pick to get right, but one that pays out higher odds. In a straight forecast, you pick two dogs to take first and second place in that exact order. You only win this bet if your picks finish in 1st and 2nd in the correct order.
Reverse Forecast (Reversa or Quinella): Similar to the straight forecast above, but the two dogs you select can finish in any order as long as both finish in the top two.
Treble Forecast (Trifecta): In this bet, you pick 3 dogs to take the first 3 places in that exact order. This is a difficult bet to win, but it offers high payouts.
Win and Place (each-way): This is two bets on one dog. Your "win" bet is a straight up bet on the dog to take 1st place. The Place bet pays if you dog finishes anywhere in the top 2. If your dog ends up taking first place, you win both bets. If your dog takes 2nd place, you only win the Place portion of the bet.
Superfecta: Similar to a trifecta except this time you pick 4 dogs to take the top 4 places in that exact order.
Accumulator (Parlay): This is a combination of bets spread across multiple races. You place a bet on one race and if you win that bet, the winnings automatically roll over to the next bet. Successful parlays involving 3 or more races offer the promise of massive rewards.
Greyhound Handicapping Strategy
Basic greyhound handicapping strategy is straightforward, but it's not necessarily easy. Races often include closely matched greyhounds taking part so it is not easy to pick a clear winner. The best approach is to understand and follow the form guide as well as you can.
It is worth trying to get an idea of each dogs' favoured track conditions before backing a particular section. For example, the length of the race, the weather, recent performances all have an effect on how dogs perform on any given day.
Patience is another useful skill. Watch the odds, compare them to your analysis of each dog, and wait for opportunities that present a clear advantage. There is nothing wrong with sitting out a few races when you cannot identify an obvious advantage.
Getting an Advantage
Because online greyhound betting is set up in the parimutuel format, you essentially compete against the other people to win money. If you're better than the general public at spotting winners and making value bets, you can realistically earn a profit. This is easier said than done of course, but it is possible.
Your first step in handicapping the dogs is to learn and use the racing program. This is basically the greyhound equivalent of horse racing's "daily racing form." You can find the program at the track and at some of the bigger racing betting sites.
The racing program is full of data about each dog, including its past recent performances, its training team, stats and more. The Greyhound Racing Association of America has a nice guide to using the program here. Learn it and understand it.
We'll get more into greyhound handicapping eventually, but we'll leave it at that for now. We encourage you to do your research online, read a few books, and stay tuned into industry news. There is an incredible wealth of handicapping information out there. It's just a matter of making the effort to do the research.