In-play horse racing betting just might be the fastest and most dynamic form of betting on the internet. A typical horse race does not last long, and things can change quickly whether you're betting on thoroughbreds in a flat out run or looking at a National Hunt race. No matter the type of race, the action happens quickly and opportunities come and go with little warning.
Where to Bet on Horses In-Play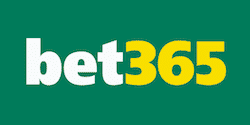 Bet £10, Get £30 in Free Bets
Min deposit requirement. Free Bets are paid as Bet Credits and are available for use upon settlement of bets to value of qualifying deposit. Min odds, bet and payment method exclusions apply. Returns exclude Bet Credits stake. Time limits and T&Cs apply. Registration required.
While most bookmakers offer in-play betting for other sports, there are not too many that offer in-play (or "in-running" as it is also known) for horse racing. The best and most reliable option for finding active races that offer in-play betting is the Betfair exchange. It is here where you will find the most races, most often that can be bet upon live.
Betting at an exchange takes some getting used to if you're unfamiliar with it, but the concept becomes fairly intuitive with a little practice. Any time you spend getting the hang of it is time well-spent because at an exchange, you do not bet against the bookie; you bet against other punters. The bookmaker does not care if you win or lose any particular bet and has no incentive to stack the odds against you.
In-play betting on an exchange is a whole different ballgame compared to betting on pre-race markets. It's comparable to trading stocks in a highly volatile market with people buying and selling all manner of bets, odds that are constantly in flux and all of it happening while an actual race takes place in the background. It's not for everyone, but it's definitely worth a look if my description sounds the least bit interesting.
One of my favorite things about in-running betting on horses is that the format opens the door to many different types of strategies. The market is so much more dynamic when people can get into and out of trades during the race. There is plenty of strategy that can applied to regular horse racing of course, but in-play betting only adds to the options you have in front of you.
For instance, one simple strategy involves simply becoming acquainted with specific horses and learning how they tend to run. Does one horse tend to start off strong and fade down the stretch? There's an opportunity there to back that horse early and then trade out into a profitable spot as the odds shorten on that horse due to the uninformed punters seeing him pulling away early. Getting to know particular horses' sectional times will also serve you well in this regard.
In-Play Horse Racing Betting is Full of Opportunity
In-running horse racing betting sites present opportunities that cannot be found in traditional ante-post and SP markets. Betfair serves as the best example as it gives handicappers a chance to not only back their favorites, but also to lay off on those same horses later in the race as conditions change.
We have an in-running strategy article that discusses one of the most common tactics that punters attempt to apply to in-play markets. The most basic of these strategies involves backing a horse at longer odds prior to the race and then turning around and laying it during the race. If you time your bets properly and are able to find a buyer at the right odds, it is possible to create situations in which you emerge with a profit no matter what happens.
Of course, this is easier said than done. "Backing to lay," as it is often called, is not exactly a secret strategy and it is unlikely you will be the only one with this strategy in mind as a race approaches. However, the fact that these opportunities exist is one of the major advantages offered by in-play racing betting.
The key to success is to do your homework, prepare ahead of time and adopt the mindset of a student. Moving beyond that, you will learn much by simply jumping in and getting screen time. It should go without saying that anyone considering taking the plunge should begin with much lower stakes during the early learning curve. I've always found that having a little skin the game (even if it's just a tiny amount) tends to bring out the best in me (key word there is "little").
If you plan on taking in-play betting seriously, I also cannot possibly overstress the benefits of keeping track of your bets. Whether you keep an actual journal or use a spreadsheet to track your bets and take notes, it will do you so much good over the long run as you look for ways to improve. Looking back at your notes, you can see what you were thinking, which bets worked out, which didn't and start to refine your process over time.
In-Play Horse Racing Bets Are Fraught with Risk
We've discussed the good, but it would be irresponsible not to also acknowledge some of the potential downsides associated with in-play horse racing betting. It may sound easy to load up on a favorite and then adjust your bets as necessary based on what's happening on the track, but remember that these advantages also apply to the other punters who will also be betting with you at an exchange.
There are two key risks that should be noted and accounted for right off the bat. The first is the risk of losing money. Yes, you're probably already well-aware of this risk, but in-play betting can accelerate losses if you're not careful with your money.
It is true in-play horse racing betting is full of profitable opportunities, but it is also full of unprofitable opportunities. It's easy to find yourself bouncing around between backing one horse, laying another and attempting to respond to what's happening on the track in front of your eyes with no real plan. The problem with this approach is that everyone else you're betting with will see the same information and prices will adjust just faster than you can respond to a failed hurdle.
That's fine if you're just here to gamble it up and have a little fun, but you need a plan and a strategy if you plan to take in-play horse racing wagering seriously. Most of our articles do not pertain specifically to in-running racing betting, but they do present ideas and ways of thinking that will be useful no matter what type of betting you do.
The second risk is technical in nature: not having access to fast feeds. The live streams you see at horse racing betting sites are always delayed to some degree. Online streaming technology is improving all the time, but you will always be a few seconds behind the action. The same also goes for live TV feeds.
The odds are you will always be a little behind someone else's feed in an in-running event. Other punters may have better connections, they may simply live closer to the event than you and some may even be AT the event! This is one of the reasons why you will find it hard to get an edge by simply reacting to what you see on the screen. This is why it pays to have a purposeful strategy and a plan before every race.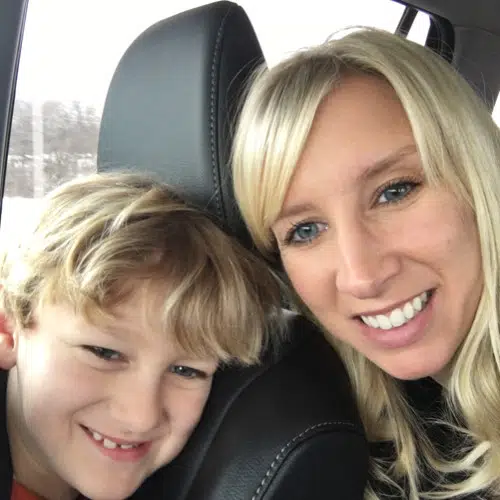 Alicia is a regular contributor to OnlineBettingSites.com providing fresh insight and a factual take on current events within the international online betting industry.