In sports betting in general, the topic of tipsters is a source of no small amount of angst, consternation and frustration – especially among those who have in the past paid good money for alleged winning systems and so-called expert picks.
In most instances, paying horse racing tipsters for their recommendations is a lose-lose proposition: paying for worthless tips and wasting money at the bookies. It's a double whammy of losses that are not only frustrating, but also even more expensive than just guessing.
Top-Rated Horse Racing Betting Sites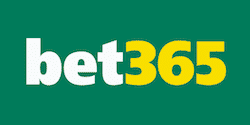 Bet £10, Get £30 in Free Bets
Min deposit requirement. Free Bets are paid as Bet Credits and are available for use upon settlement of bets to value of qualifying deposit. Min odds, bet and payment method exclusions apply. Returns exclude Bet Credits stake. Time limits and T&Cs apply. Registration required.
The other major issue is that of inflated, or outright fraudulent, claims of sky-high ROI. It is normal to see such tipsters claim an absurd 50% ROI without ever providing anything resembling proof. First of all, are they quoting their odds at Best Guaranteed Odds, Standard SP, Betfair SP, or odds available to about 20 people in the morning? It should go without saying that pricing is essential because value is the only way to beat the bookies.
The Case for Horse Racing Tipsters
First and foremost, not all horse tipsters produce rancid information for the sake of a quick buck. Indeed, several excellent services provide daily free tips. Moreover, these sites typically provide evidence for their ROI claims on their official websites.
Of course, they also have paid packages where you receive further tips. So, in many ways, they are under pressure to prove they can deliver; this means their free tips can indeed be very lucrative.
There are a few reasons why you should use the best horse racing tipsters:
Saving Time
Trying to analyse every race is a time-consuming process which turns into a pointless chore if you don't know what to look for. It is normal for there to be 30+ races a day in the UK and Ireland alone.
Even if you only focus on handicaps, there are still at least ten races a day to consider most of the time. Tipsters do all the hard work for you. Once you get their selections, you can check out the race yourself to see if the horse is a likely winner.
Reassurance
I would always advise readers to learn how to analyse races for themselves because knowledge is power. Even so, a well-respected tipster can reassure you that you've made the best possible selection given the information available at the time.
Those Tiny Details
The best tipsters are set apart from everyone else due to their capacity to find the merest hint of an edge. I once watched a televised meeting, and a commentator picked a 20/1 novice to win because of something he saw in the warm-up! The horse duly romped home. Some tipsters have connections in the industry, and you benefit from this little-known information.
The Case Against Horse Racing Tipsters
Before I proceed, I would like to point out that tipsters should not be burned at the stake, even if they stink. You have the power to ignore their tips at any time should you believe they are not worth following. Even so, here are a few reasons why it may pay to stay away from them.
Why Are They Handing You the Keys to the Kingdom?
The most successful bettors who possess important information about a sport will ALWAYS focus on winning for themselves rather than trying to help others earn. So-called winning betting systems, if they exist, take years to perfect, so it is hardly likely that someone who put hundreds of hours of effort will give it away for £29.99.
Of course, it is possible that they are unwilling to risk enough to make a huge profit, so selling their system is a means of mitigating their risk. Still, this is a consideration always worth keeping in the back of your mind.
Goodbye Value
Another major issue with someone providing tips to hundreds of people is the damage it does to the odds. Remember, winning long-term is all about value. If a horse is 12/1 in the morning but is backed hundreds of times with tens of thousands of pounds wagered in total, bookies have no choice but to slash the odds to cover their liability. By the time you see the tip, it may no longer represent value.
Let's face it; when you use a tipping service, the only thing you care about is getting a winner, regardless of the odds. For instance, you may receive odds of 1.78 on winning a coin toss. Even if you win, it is a bad value bet as the true odds should be 2.00. Tipsters live and die on ROI and Strike Rate, and inflate the latter by picking short-odds favorites that don't offer long-term value.
The Guaranteed Winner
One of the oldest scams in the book is to provide your subscribers with different tips on the same race. Let's say there are four realistic contenders in a race and Smooth Jimmy has 160 subscribers. He can tell 40 people to bet on horse A, another 40 to bet on Horse B, and so on. As it is a subscription service, no one knows about the scam.
Jimmy can then email the 40 winners and claim yet another win to further draw them in to his scam – bad news for the 120 losers, and even worse news for the 40 "winners."
The Bookmaker's Buddy
Rule #1 when following a tipster: NEVER choose someone who is an affiliate of a bookmaker. Think about it: Why would a bookie pay a person to provide winners? It is normal for these tipsters to slip in a few awful tips now and then, much to the delight of their bookie.
Smooth Jimmy has a link to a bookmaker's site, and receives a cut of, say 10%, from the losses of every customer that signs up to the bookie after clicking the link on Jimmy's site. When the punter wins, Jimmy loses money to the bookmaker. After reading that, do you think Smooth Jimmy has your best interests at heart?
By the way, be VERY wary of any £10 to £1,000 challenges you see on social media. First of all, these challenges are statistically extremely unlikely to win. Secondly, if there is a chance of winning, tipsters like Smooth Jimmy will deliberately sabotage it with poor selections. Punters are none the wiser because Jimmy helped them go from £10 to £150 which means he is a great tipster and stand-up guy, right?
The Phantom ROI
Every single tipster on the planet has one thing in common: They never shut up about their ROI; be it real or imagined. Every email will come with a reminder of how much money their followers have made. The trouble is, most of them are lying through their teeth.
That 65% ROI they claim? If they can't provide you with full details of all selections, forget about them. If the profit hasn't been achieved from at least 200 tips, move on. The ROI you get depends entirely on whether you use SP, Betfair SP, Best Odds Guaranteed, or the best possible odds that were available. The latter set of odds are out of the reach of 95% of punters because they are gone within minutes.
Final Thoughts on Tipsters
If you can find a reputable horse racing tipster, who earns you consistent profit, by all means, use them! I have worked for a few companies who are well worth following but please note; even the best tipsters have bad spells, so you need to be patient and give the site at least six months to prove itself if you believe it is reputable.
Otherwise, tread carefully because the tipster industry is unregulated rife with conflicts of interest. The desperation of punters to find winners, coupled with the greed of unscrupulous individuals, means that there are unfortunately many more scammers than legitimate sites.
If a site provides free tips, follow them at first to see if the individual(s) in question know what they are talking about before committing to a subscription.
Above all else, please make sure you vet the tips rather than blindly backing them. Use your own knowledge to determine whether the tipster's selection has a realistic shot of victory, or if they are blowing smoke.
Of course, in order to even begin to vet the quality of tips you're receiving, you need to have an above-average understanding of handicapping all on your own. Remember – even the best handicappers go through dry spells while the worst have all kinds of ways to massage their own results. It is critical you know enough to judge the merit of a tip independent of its result. Otherwise, it will take way too long to accurately gauge the quality of any particular tipster.
So, my parting advice is to avoid the temptation of looking at tipsters as an easy way out of doing your homework and learning how to handicap horses on your own. Once you have a solid foundation in the art and science of handicapping, only then will you have what you need to sort the good from the bad in order to make an educated decision.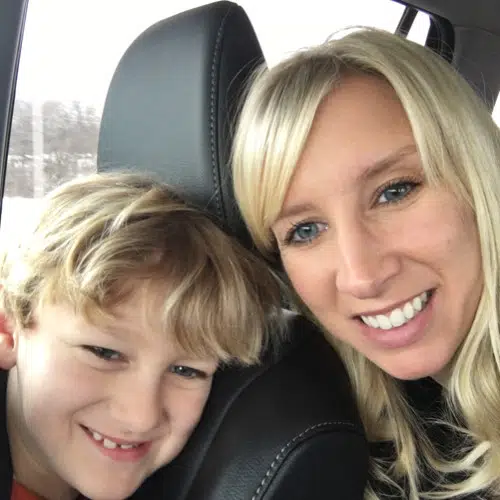 Alicia is a regular contributor to OnlineBettingSites.com providing fresh insight and a factual take on current events within the international online betting industry.