Report Finds Widespread Betting Corruption in Tennis

An independent review panel tasked with assessing the state of integrity in tennis has reported its initial findings and what it found does not paint the lower levels of professional tennis in a positive light. In a news conference on Wednesday, the review panel reported finding rampant match-fixing in lower-level tennis matches.
One member of the review panel reported there is a "tsunami" of betting-related corruption in lower levels of professional play, but also said the review found no indication that the sport's governing bodies have acted to cover-up foul play in tennis.
Review panel head Adam Lewis said, "The first finding is that the nature and extent of the integrity problem facing tennis is serious and substantial, in particular in the lower levels of the sport."
Adam Lewis went on to say that the lower levels of professional tennis are a "lamentably fertile breeding ground for breaches of integrity." The report also found "evidence of some issues" at higher levels of play, but did not find evidence of a widespread problem at ATP, WTA and Grand Slam events.
The independent review panel was convened in January of 2016 in the wake of a bombshell BBC and BuzzFeed investigation detailing widespread corruption and match-fixing at the highest levels of tennis, along with allegations that the Tennis Integrity Unit failed to act on reports of suspected match-fixing.
Over two years, the review conducted interview with more than 100 players and surveyed more than 3,200 professionals involved with the sport. According to BBC, 464 of those surveyed said they had first-hand knowledge of match-fixing.
Adam Lewis said that several factors contribute to the dire situation in lower-level matches. Those factors include the lower levels of pay that make players more susceptible to match-fixing, few people actually watching those matches in person and the ITF's decision to sell official live scoring data in 2012. Combined, those three factors have made ITF-level events highly susceptible to corruption.
Independent Review Panel Suggestions
The Sydney Morning Herald reports that the independent review panel has come up with 12 recommendations for tennis to tackle corruption.
The most contentious of the panel's recommendations is that the ITF discontinue its data sharing deal with Sportradar. That deal, which was signed between the ITF and Sportradar in 2015, grants live scoring data that Sportradar uses to help tennis bookmakers create betting markets at lower levels of tennis ranging from the Davis Cup all the way down to Futures tournaments.
According to the review panel, the data sharing deal has significantly increased the risk of corruption at the lowest levels of tennis that are most vulnerable to match-fixing. The review noted that in 2012, the Tennis Integrity Unit received just three alerts of suspicious activity at the Futures level. By comparison, there were 240 such reports in 2016.
Sportradar director of communications Alexander Inglot called the recommendation "unrealistic" and "potentially unlawful." Inglot also said in a statement, "Prohibition simply doesn't work. Prohibiting data partnerships will not stop betting, live or otherwise, on these matches nor will it remove the corruption risk at this level."
The recommendation comes at an inconvenient time for Sportradar. Just earlier this month, Sportradar head of esports James Watson was forced to step down after it was revealed he was betting on professional esports matches.
The loss of sports data deals would have major implications for tennis bookmakers as well. Without that data, tennis betting sites would have a hard time offering wagers on lower-level events to their customers. And even if bookmakers could find a workaround of some sort to get that data, it is not difficult to imagine lawmakers introducing new regulations to restrict wagering on lower-level events.
Other recommendations include:
The Tennis Integrity Unit should be given greater independence from tennis' governing bodies
The Tennis Integrity Unit should be subject to greater transparency and cooperate more closely with law enforcement
Players should be given better training regarding match-fixing, given better security around tournaments and protected from "online abuse"
The path players take as they work their way up through the professional tiers of tennis should be reformed to address the "incentive problems" that make them susceptible to corruption
Appearance fees for professional players should be made public
Players found purposely tanking a match should be slapped with an integrity offense even without an intentional connection to a betting outcome
The Tennis Integrity Unit should be more geographically diverse and recruit more online betting specialists
A new supervisory board should be formed to oversee the Tennis Integrity Unit
Bookmakers should be prohibited from sponsoring tennis tournaments
Tennis should cooperate more closely with other sports when it comes to fighting corruption
Players who are regularly flagged for suspicious betting alerts should be subject to provisional suspensions
Highest Levels of Tennis Competition Mostly Unaffected
The independent review panel has revealed some uncomfortable truths, but the news is not all bad. Two bright points are the panel's findings that tennis governing bodies have not attempted to cover-up these shortcomings and that there is no evidence that top-level players have been compromised.
BBC reports that the panel did find "evidence of some issues" at higher level events such as Grand Slams, but that there are no indications of a "widespread" problem. Adam Lewis said during Wednesday's press conference that there is "very little incentive to breach integrity" at the highest levels and that "match-fixing is unlikely at the level of the Grand Slams."
It also appears that the sport's governing bodies will be responding favorable to the panel's findings. The ITF, ATP, WTA and four Grand Slams released a joint statement on Wednesday and said they agree with the recommendations proposed by the review.
In the statement, the governing bodies admitted that "there are vulnerabilities, particularly at the lower levels of tennis," but that the bodies will "address these concerns through firm and decisive action."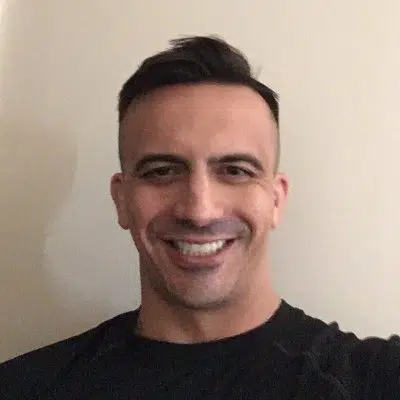 Wes Burns has more than a decade's worth of experience as a writer, researcher, and analyst in the legal online betting industry and is co-founder of OnlineBettingSites.com. Wes approaches his work from the viewpoint of players.